I went to a rather lovely party this week. It was the launch for Australian House & Garden magazines annual top 50 rooms issue.
The party was held at an event space called Twotonmax in North Melbourne. Its a cool venue that is a blank space that can be frocked up to suit any occasion.
Im not sure who did the styling for this do, but it looked beautiful with flower garlands & fairy lights suspended overhead which set a great party mood.
This picture was posted on instagram by House & Garden prior to guests arriving. So, before it got messed up!
Surprise surprise – I took a blurry pic of the flower pretties (my title of worst photographer ever isn't going anywhere quickly!)  But if you squint & tilt your head a little, you can see that it is pretty!
Two large screens projected the images of the rooms that feature in this issue.
& looksee – that is my kitchen project up on the big screen! woohoo! I made the cut for this years top 50 rooms!
And here tis in the glossy pages of the magazine!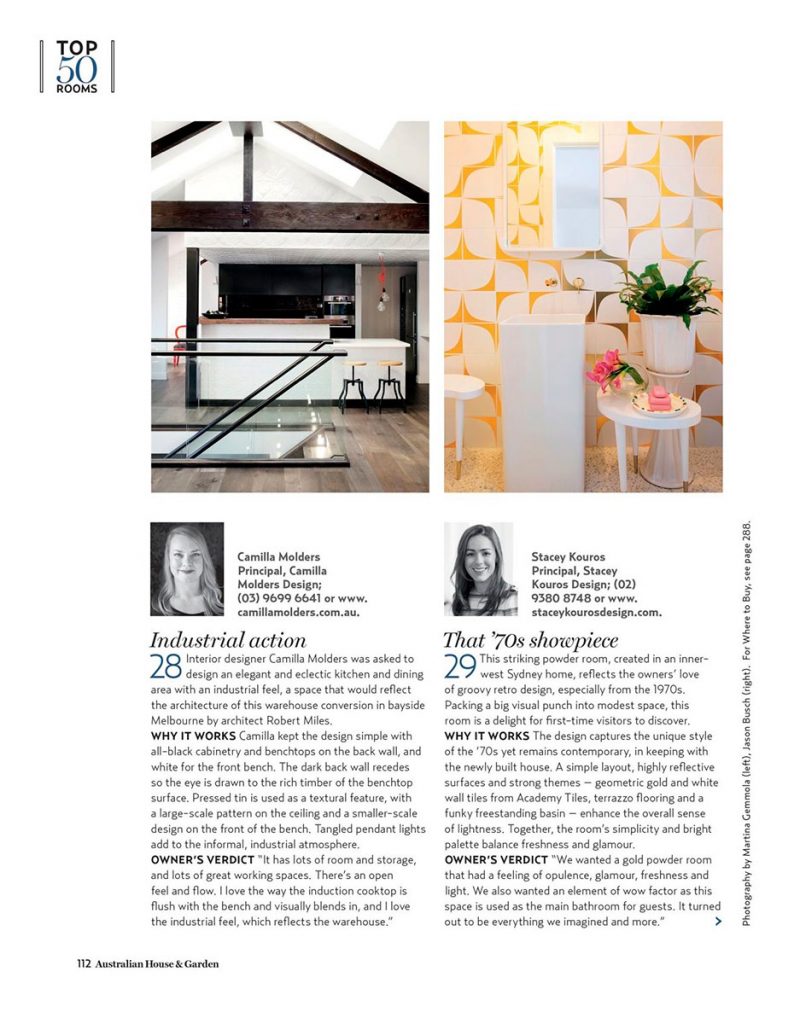 My hot date for the evenings celebrations was the lovely Martina Gemmola who was the photographer of my projects picture.
We glam'd ourselves up for the eve & joined the party for a bit of ra ra! Despite me not being in top ra ra form, it was a great night & lovely to meet some of the H&G Sydney team & some designers from interstate who had made the trip down to Melbourne for the do.
This is the second time my work has been included in the top 50, my first being in 2011 for my dining room. See that here .
The November issue hits the shelves on Monday & its a good one!
Its a great honour to be featured, so thank you House & Garden magazine!