This is a post that is SO long overdue….at least 15 months…. no excuse, but I blinked & suddenly now its May 2020!
Looking back to what was a special event back in October 2018 where I was thrilled to be included as one of the 24 designers participating in the Como by Design Interior Design Showhouse held at the beautiful historic Como House in South Yarra.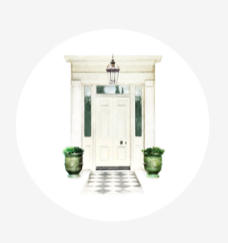 As popular as design show houses are around the world (ah to one day visit Kips bay)  there hasn't been a showhouse in Australia since back in 2000, so was certainly about time!  …however as I was also part of the steering committee putting this event together…I can understand why there was such a hiatus! It was certainly an all consuming exercise – still,so incredibly satisfying to see a beautiful and historic original homestead in Melbourne totally transformed and given new life – albeit temporarily!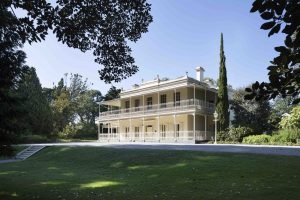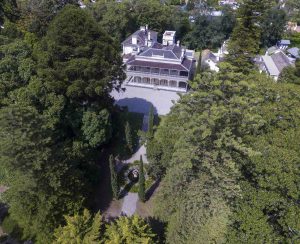 Como House was the perfect location for the event. The original homestead of the area, and with 42 rooms (- yes – 42 -one of which is a ballroom – because obviously!)  now owned & maintained by the National Trust, who operate historic tours through the house that is furnished in its original furnishings which consist of many rather elaborate antiques that the matriarch of the house Caroline Armytage collected while extensively travelling the world in the late 1800's.
For our event, we had to be very respectful to the fabric of the house and not remove or add hooks or create any damage. Simply put, after Como by Design was all done – the house is to remain exactly as it has been for many many years!
My room to 're imagine' was the study. A small room on the ground floor of the house. A small room to make a big impact!
Below is the study as it usually looks. A beautiful marble fireplace with pink carpet and antique furniture and pieces that are lovely in their own right, however look drab and uninspiring under what i describe as 'baby boomer beige' coloured walls!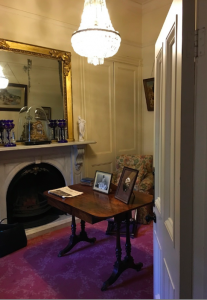 We each had 3 days to transform our rooms from woe to go. And once the event was over,  2 days to return the room to the original state. including the baby boomer beige walls!
I wanted my room to showcase my love of colour, textiles & custom design so I worked with some of my favorite local artisans to make much of what was in my room.
Grant Ward who worked with me on designing & making the chairs & the upholstered screen, Anton Gerner who made the desk, Designer Rugs who made my sculptured rug, Lump Sculpture Studio who custom coloured their beautiful planters that  showcased the stunning floral display, 'I like that' who made the curtains, Haymes Paint for supplying the paint I used on the walls, Cone 11 ceramics who generously made me some very cute tea cups and finally, but certainly not least – to South Pacific Textiles who were so incredibly generous with supplying me their incredible textiles to use – including the incredibly beautiful embroidered silk that I used on the upholstered screen.
without further ado, my room – with limited commentary!
I will say however that photographing a small space at 7am when the sun is barely peeping in the shy does not make for the most amazing images…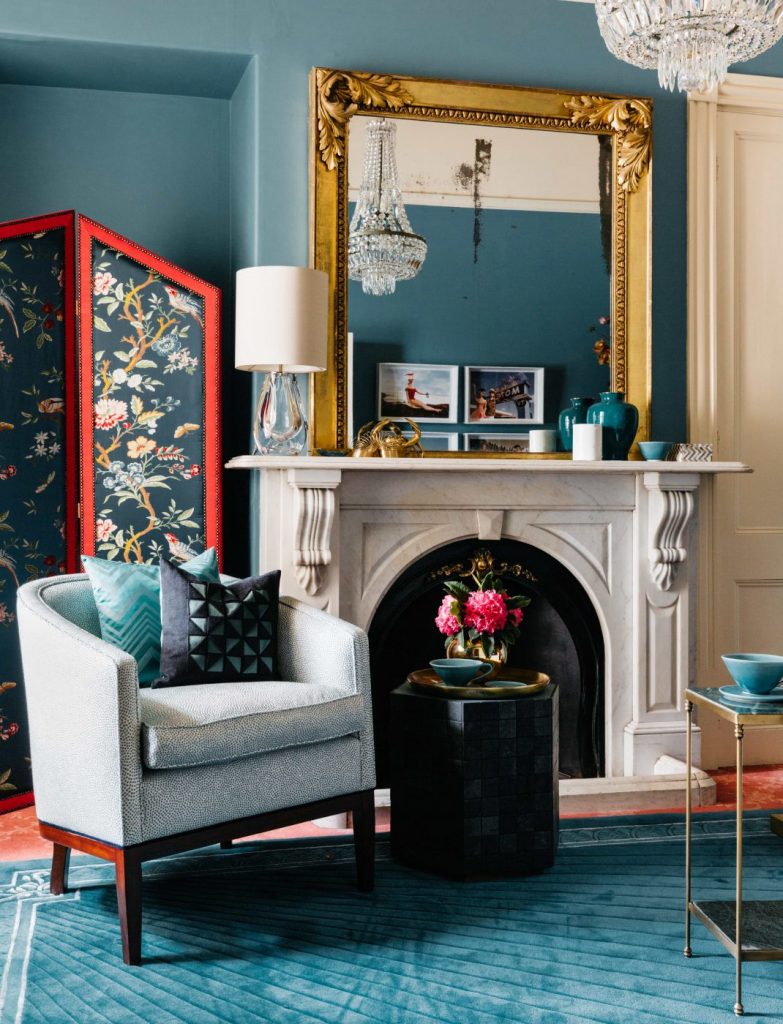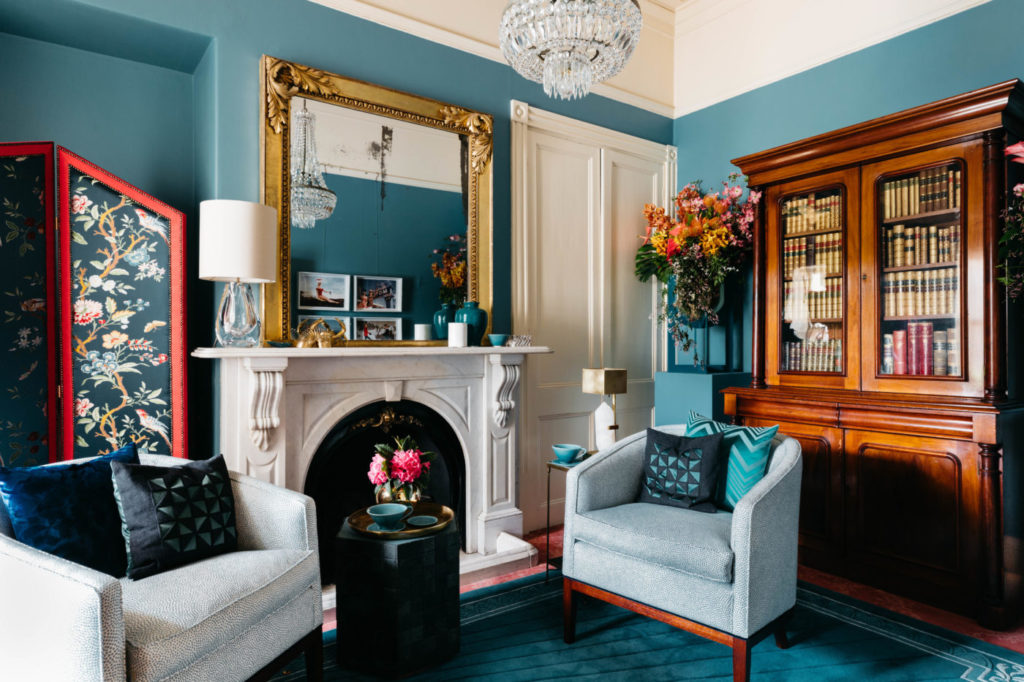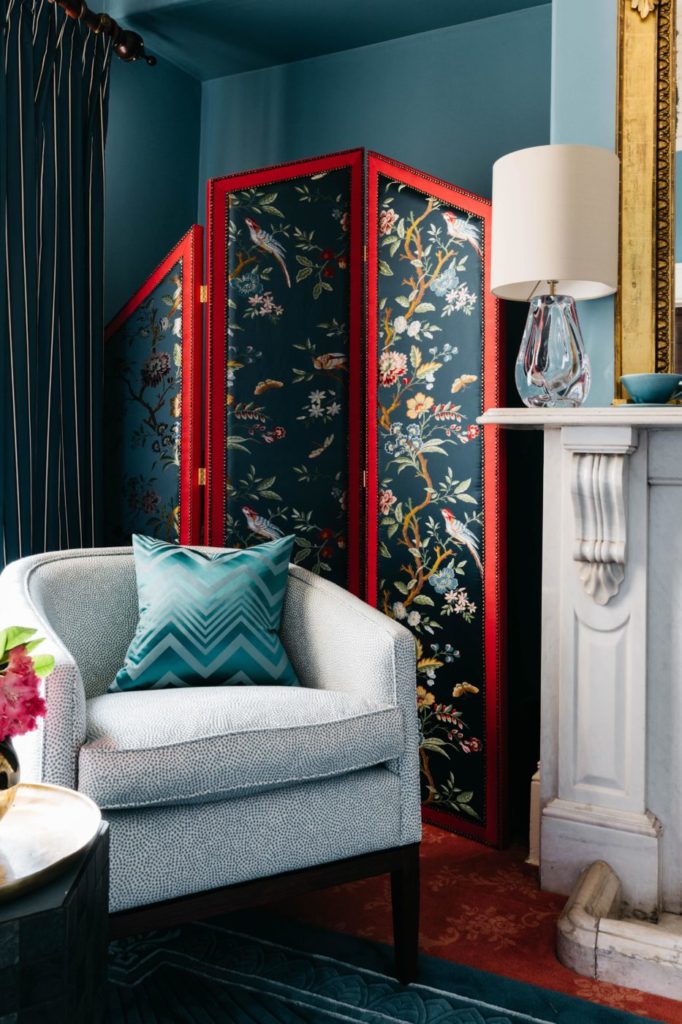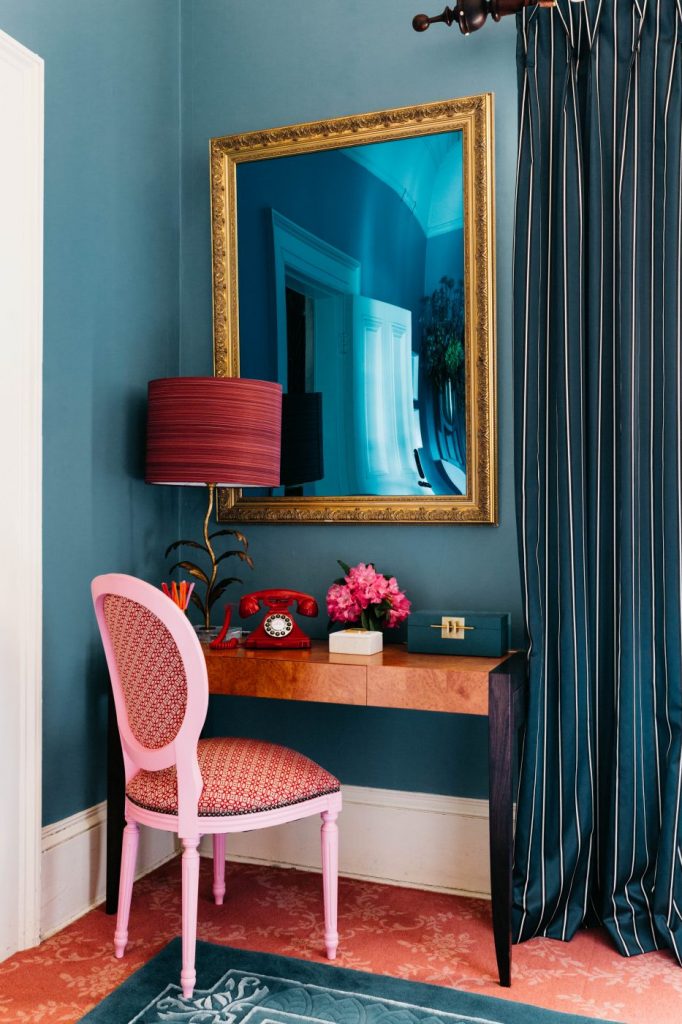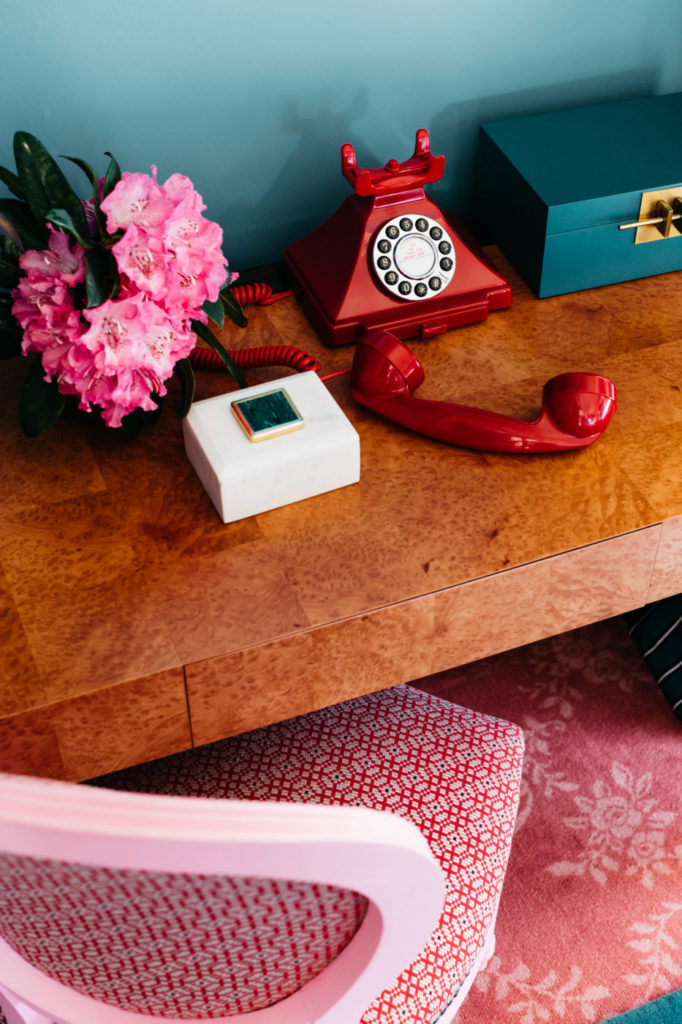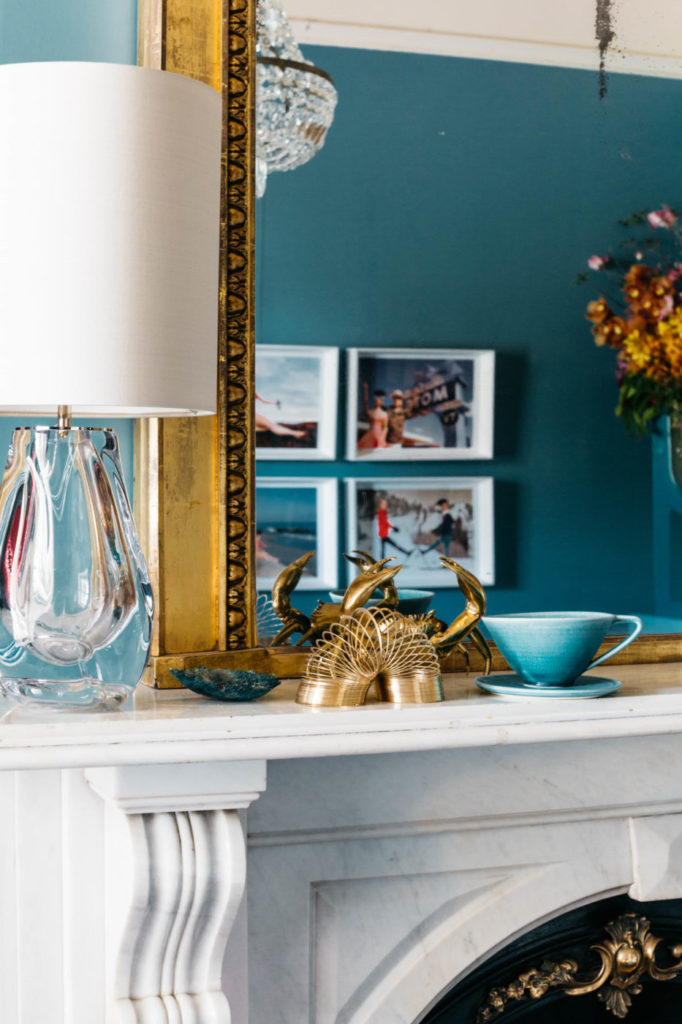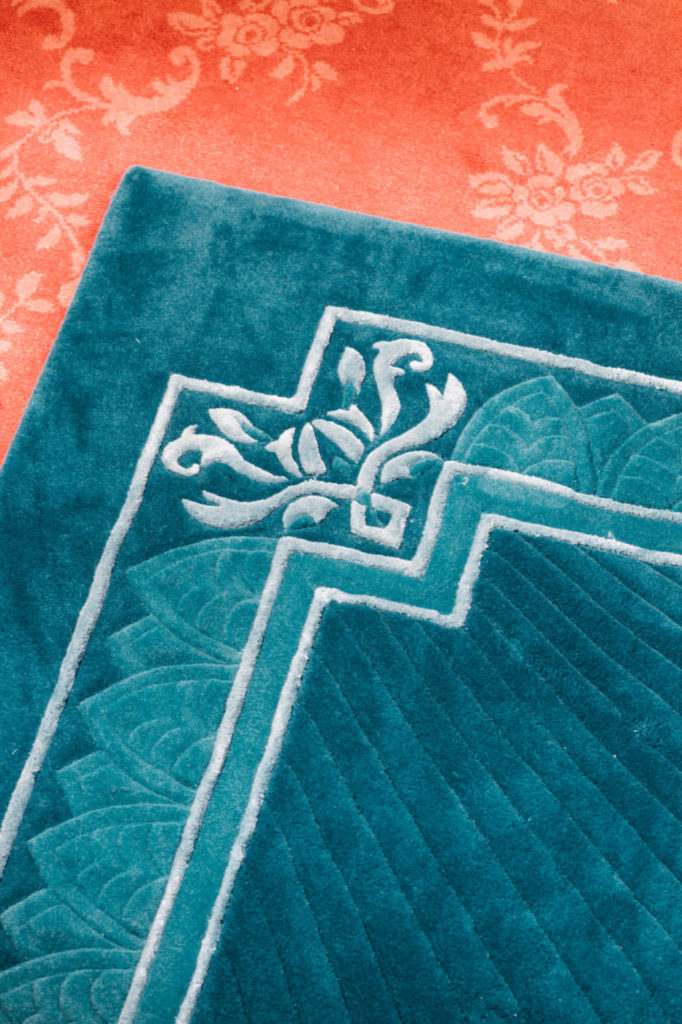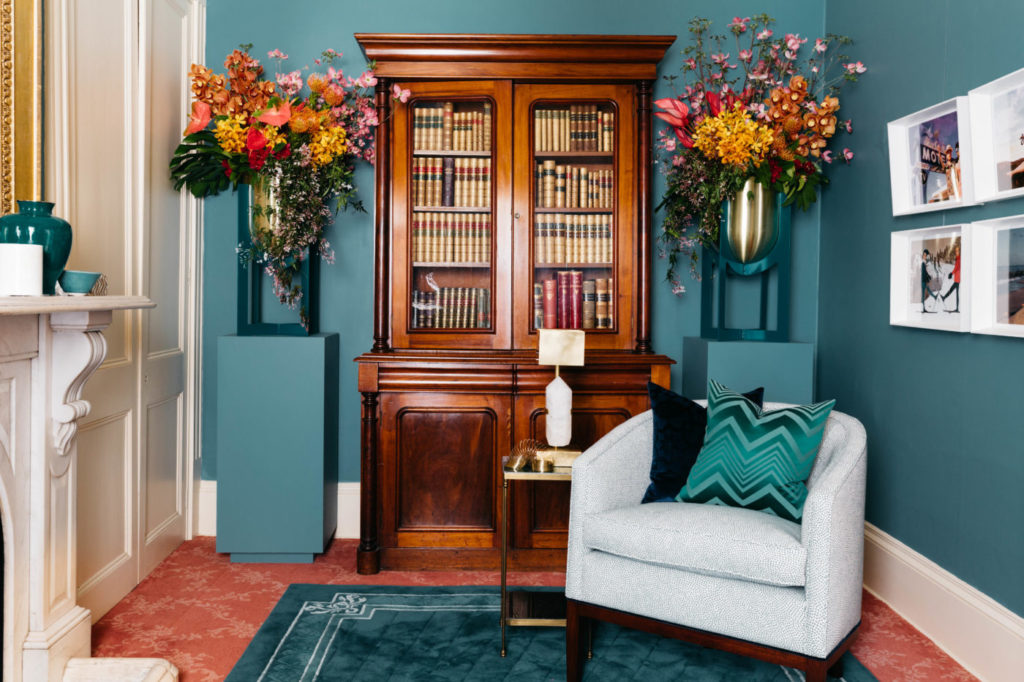 And now for a few crappy iPhone pics. But I think they a nice representation of the energy of the show & the room.
And thank you to SJ Framing who loaned me a collection David Parise's Barbie & Ken adventure pictures which where a huge hit, showing that humour has a place in an interior! A few of these now adorn my walls & make me smile every day!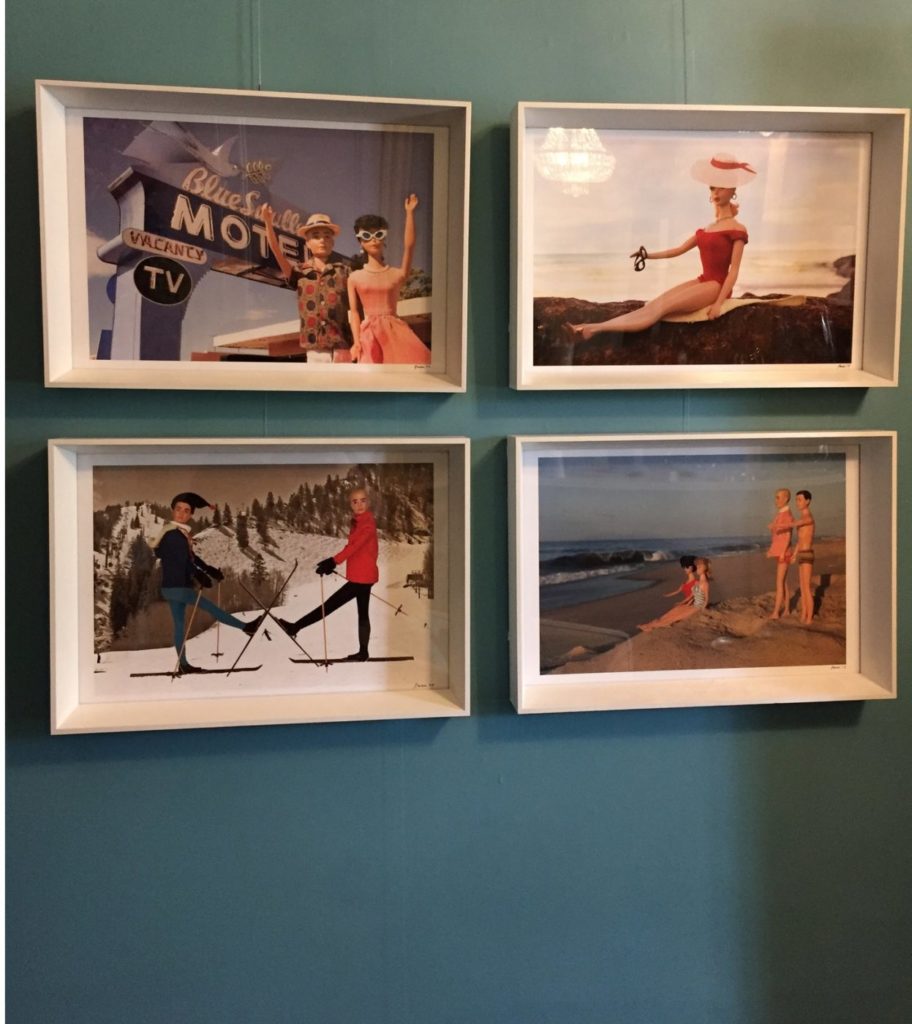 It was a massive few days with the event running at capacity for most of the 3 days it was open!  The camaraderie throughout the event was really special to be a part of and I am so incredibly proud of all of the designers who participated.It was a stunning event, and every single room design was clever, thoughtful & beautiful!  See for your self here:
and also here
So, when can we do it again?!!