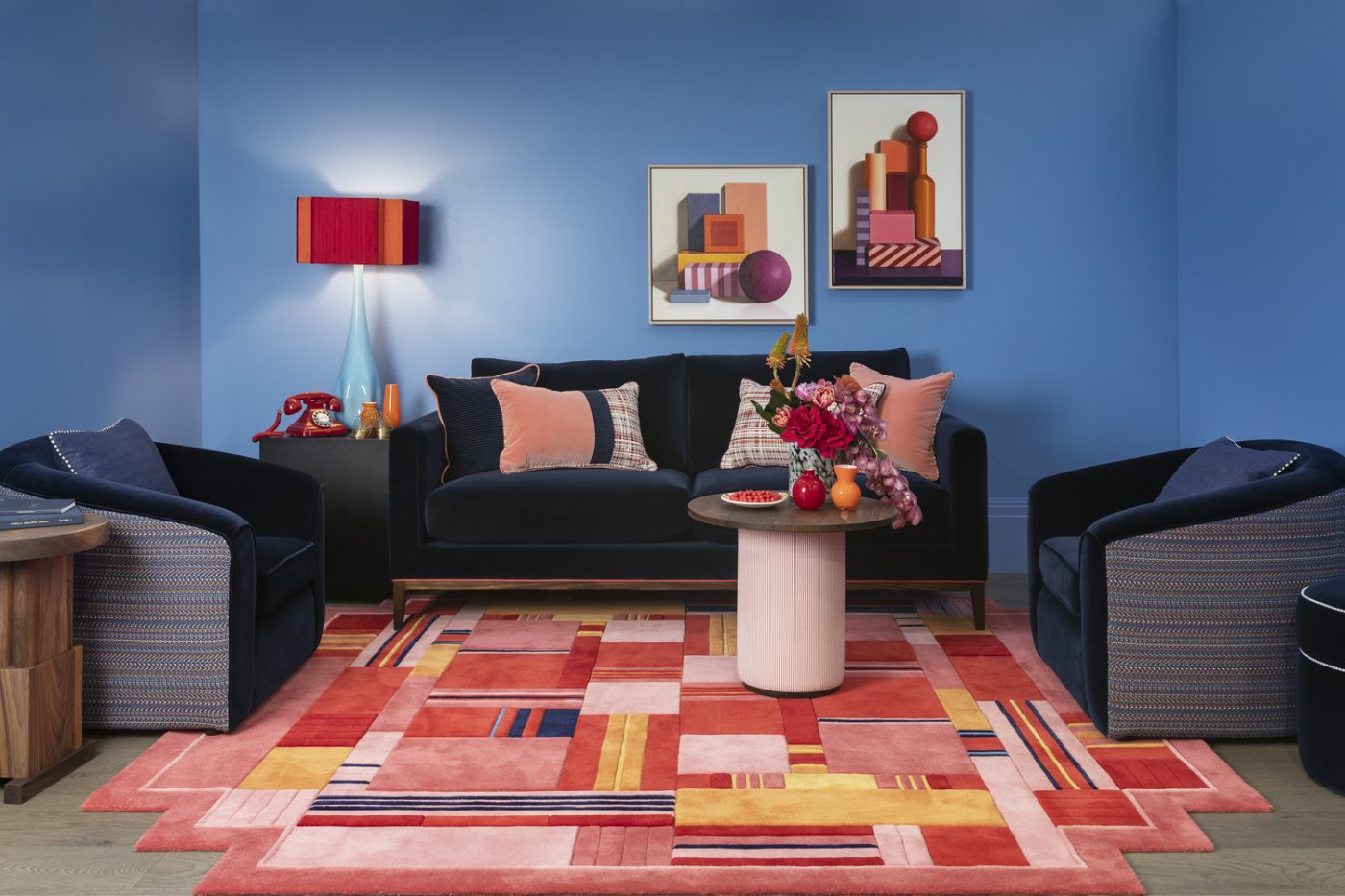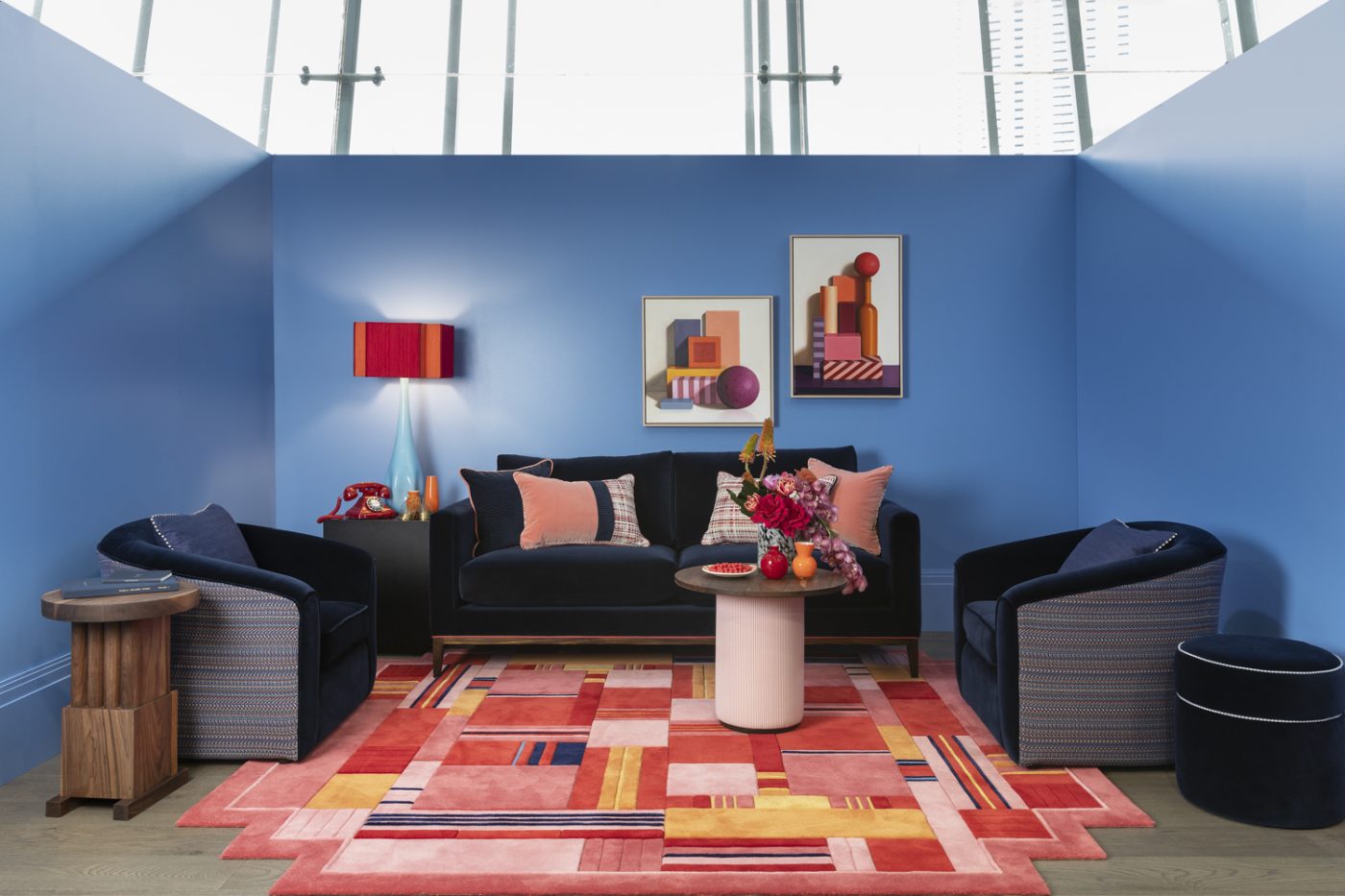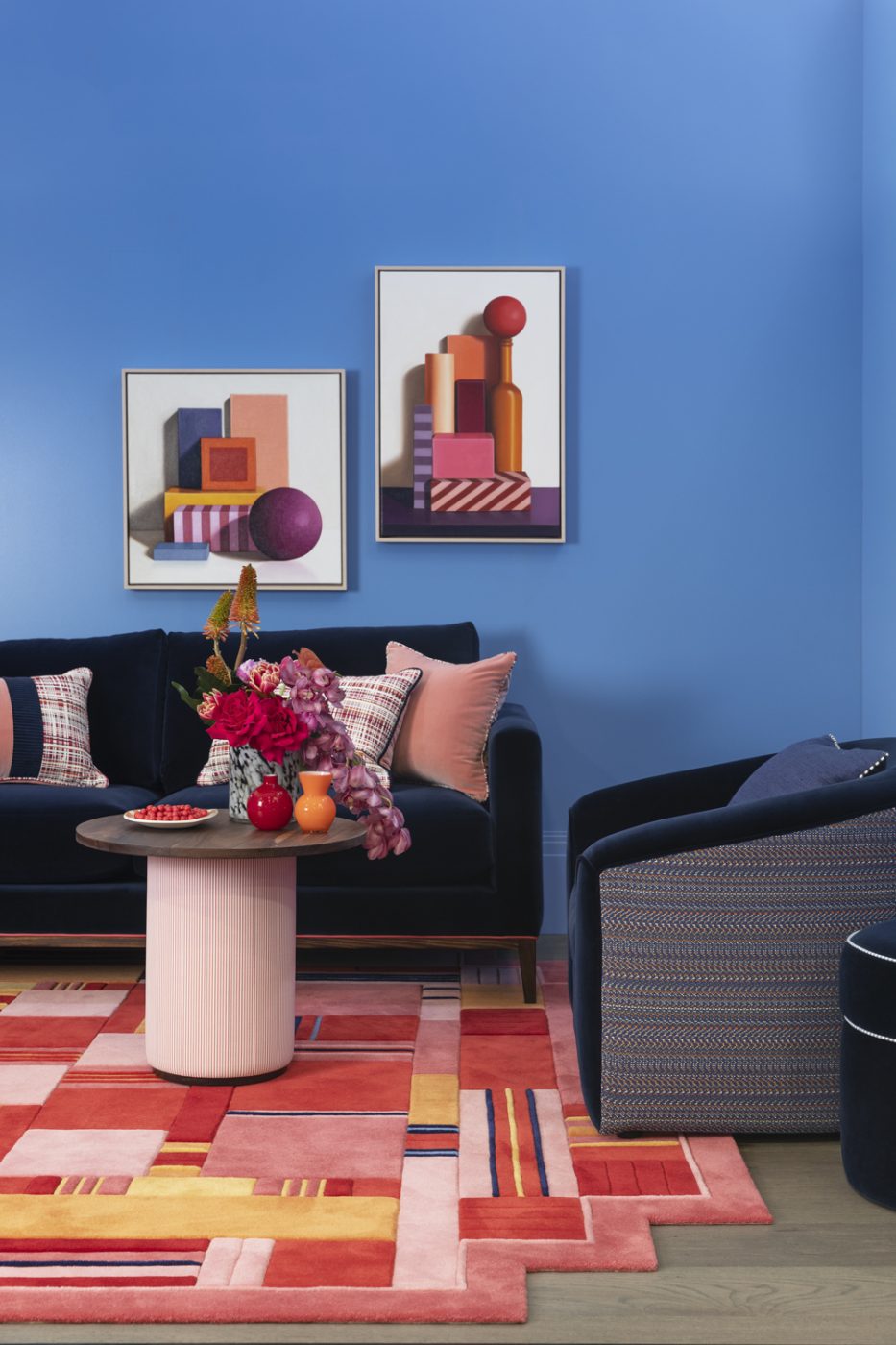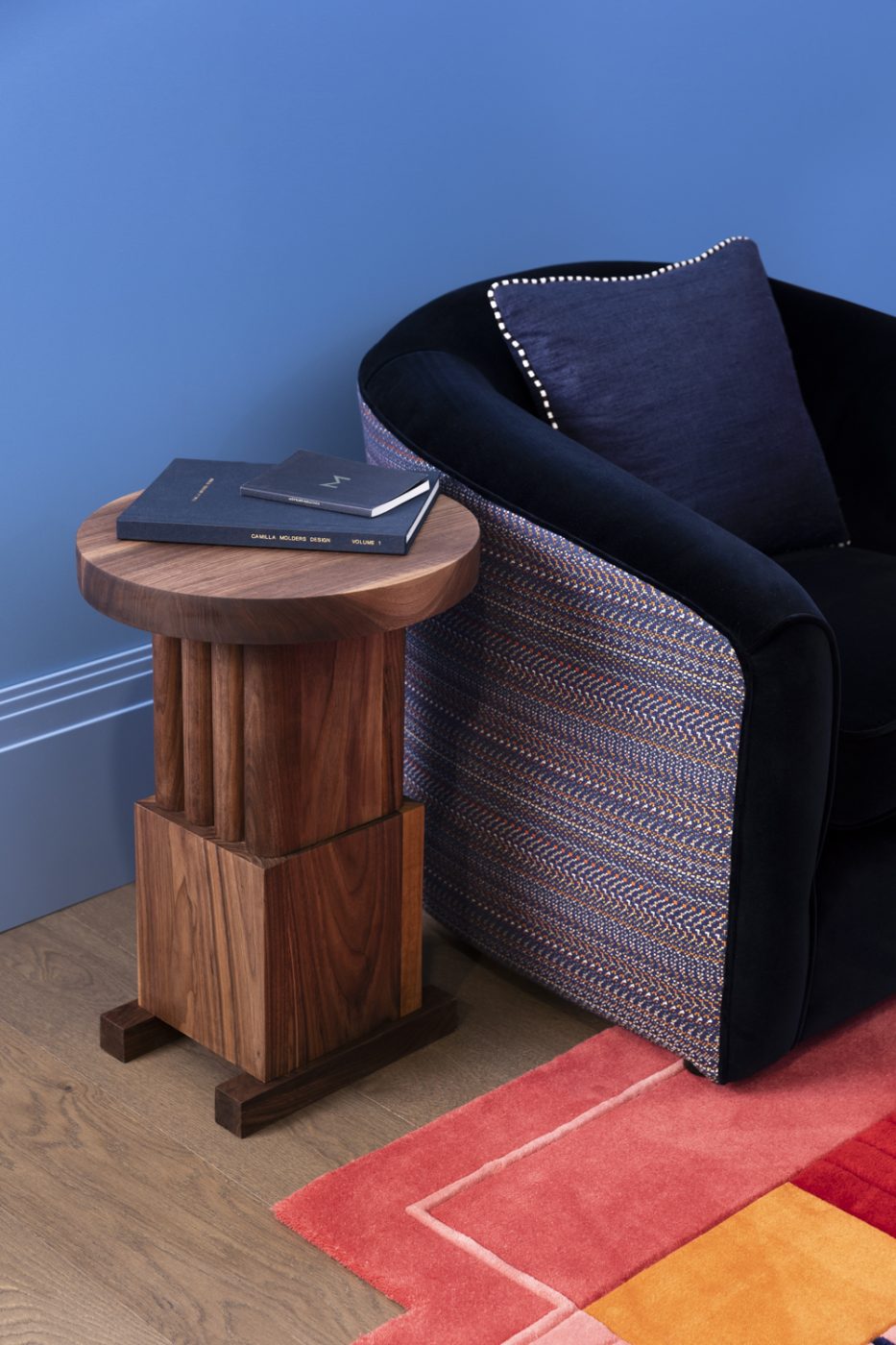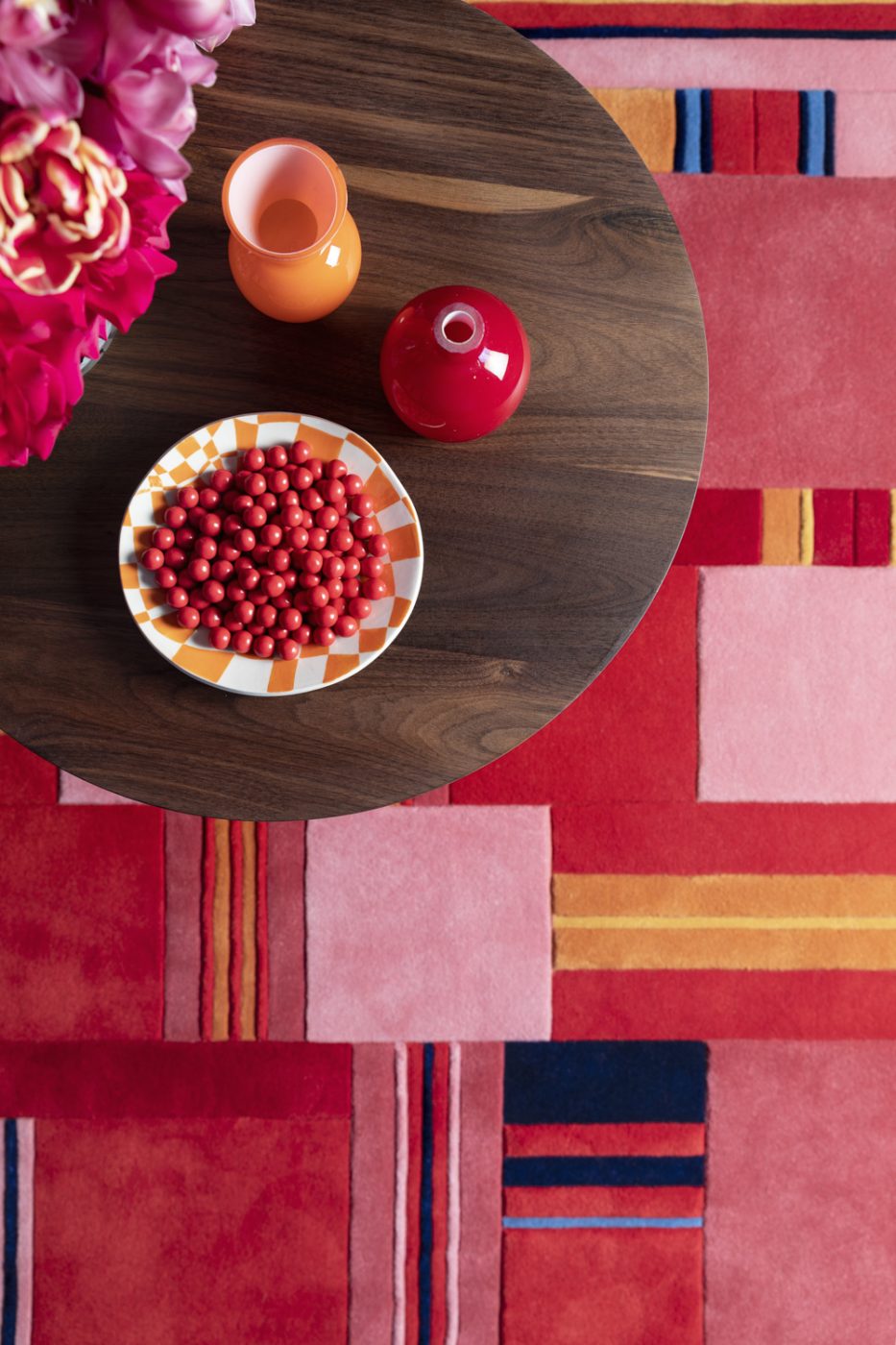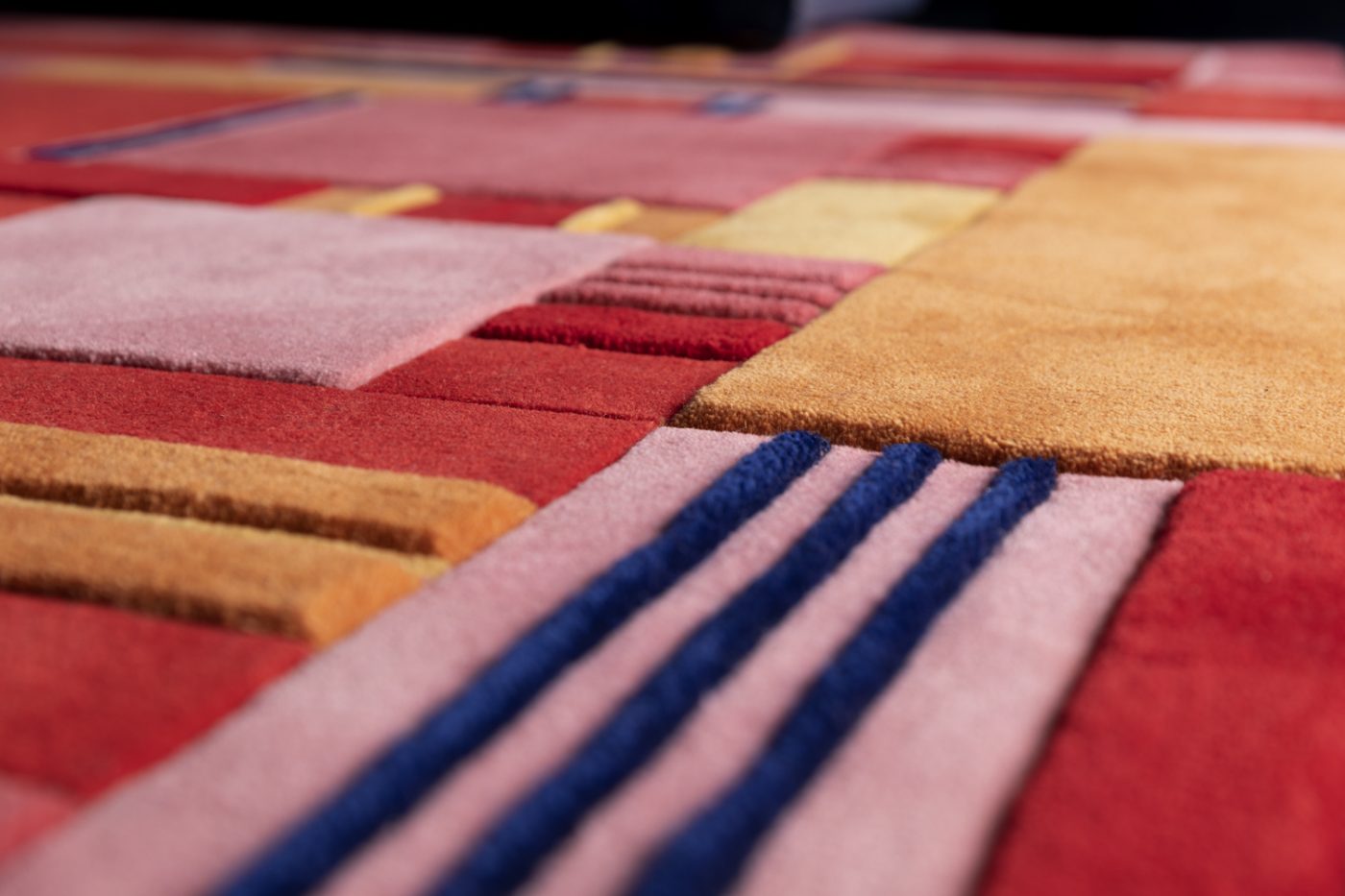 Avenue of Design Exhibition 
Melbourne Exhibition & Convention Centre 
When I was invited to be a part of the Avenue of Design exhibition for the Design & Decor show, I decided I would use my room display to show what I believe in, & stand for as a designer – that being – individuality, colour, detailing, custom design & the feels that a beautiful space can evoke. 
The side protest to the design world against all the boring greige that is everywhere was just a cherry on top for me! 
Every piece in our space was custom designed: from the sculptured rug, through to the lamp shade that featured the same corner detailing as the rug – all the details that come together to make one seamless space that brought smiles to all the faces of the passes by. 
Photography by Martina Gemmola