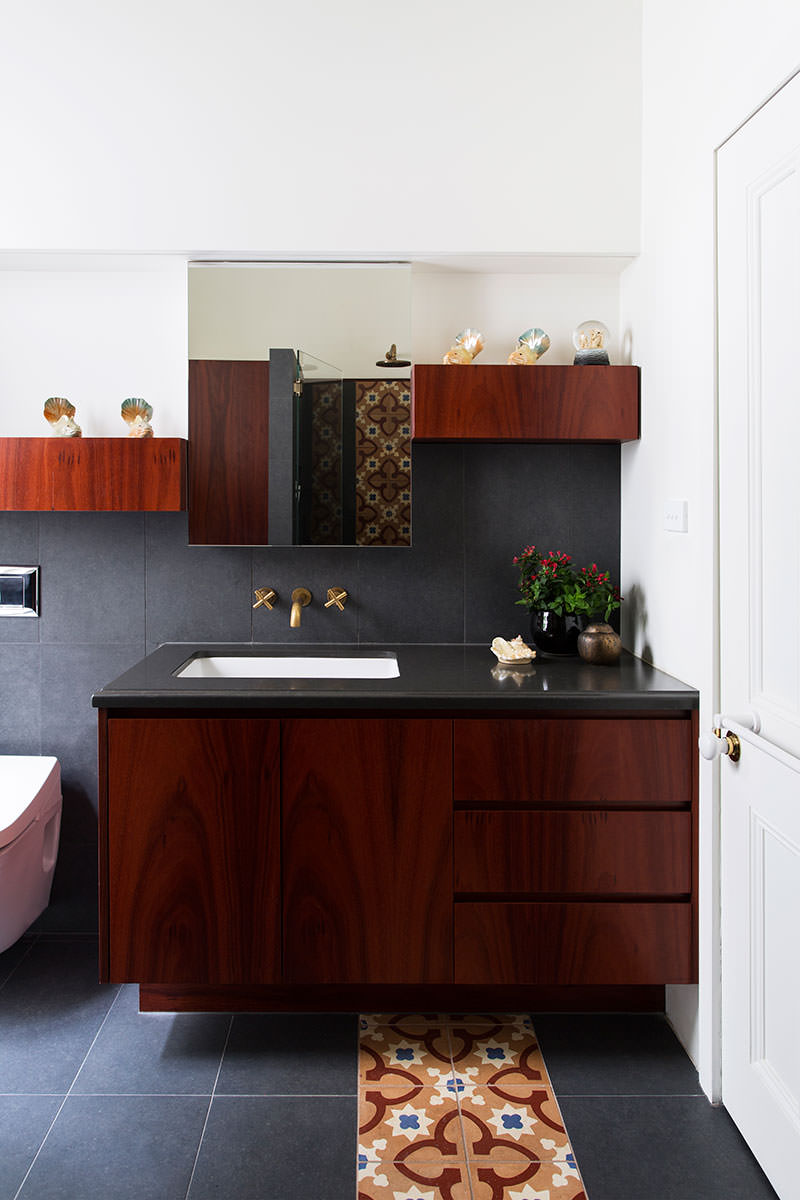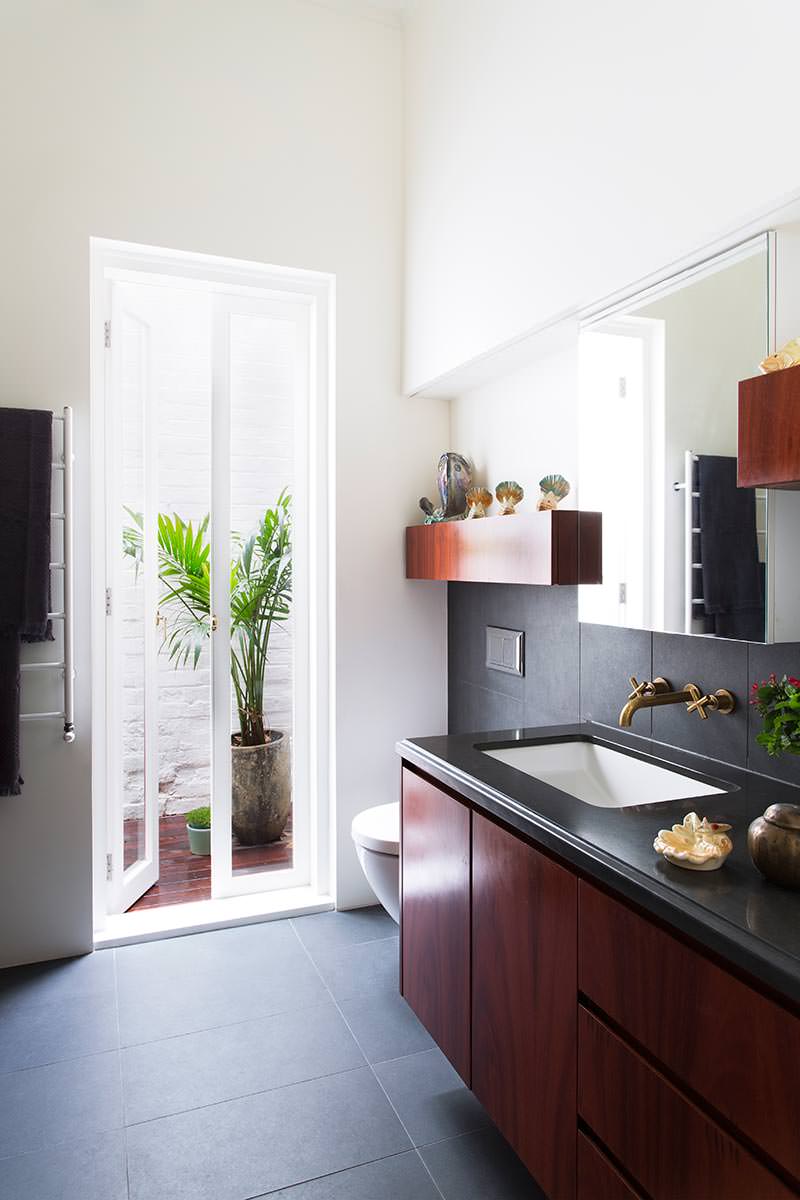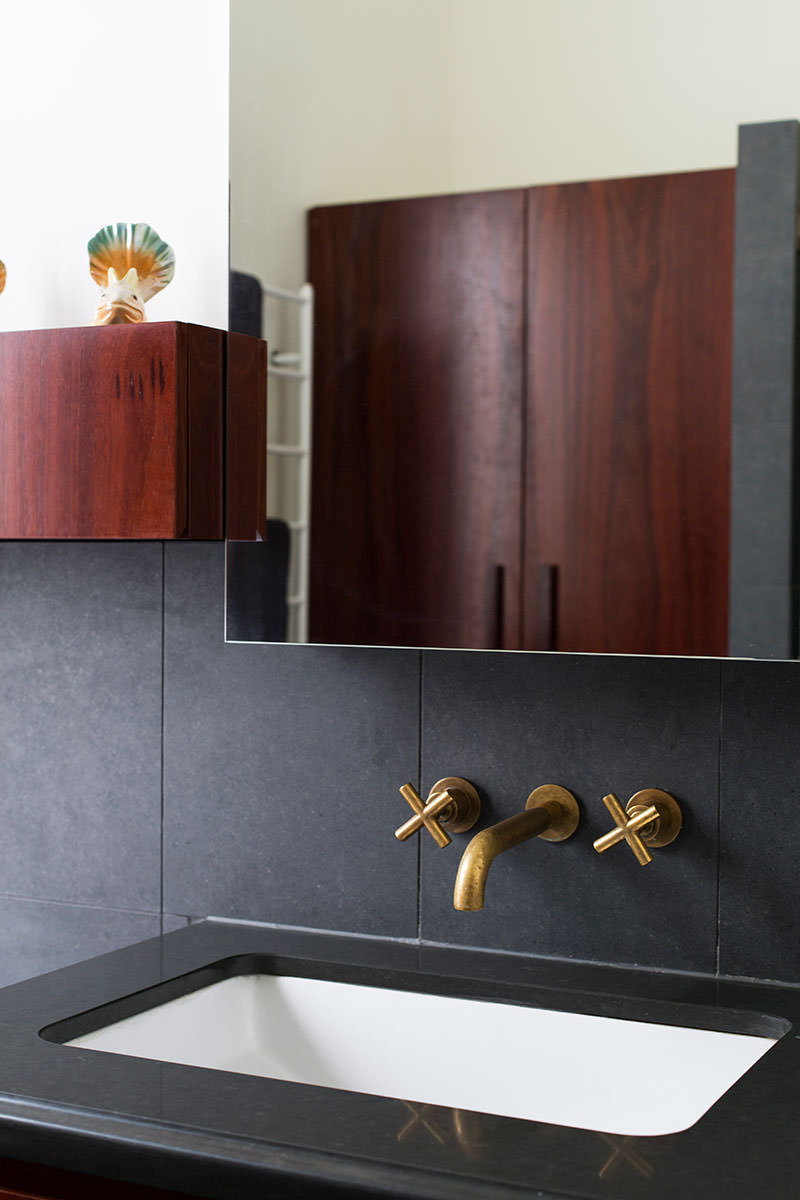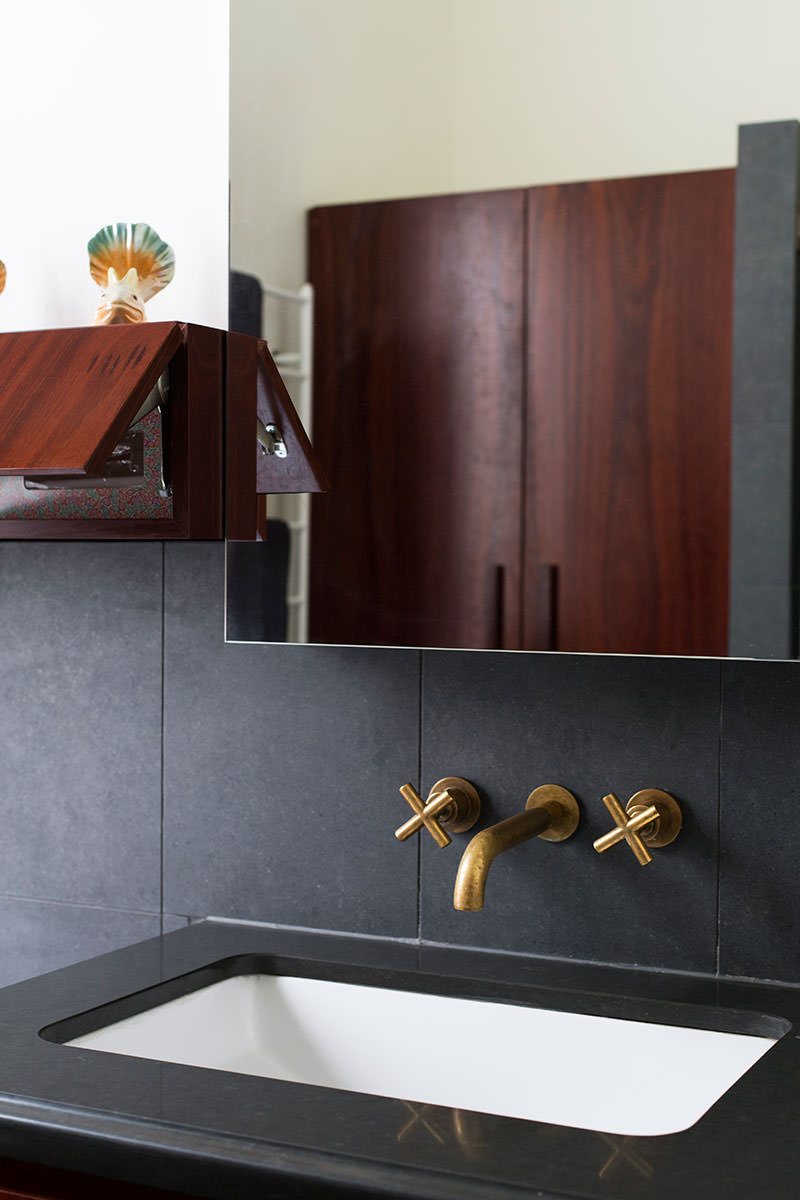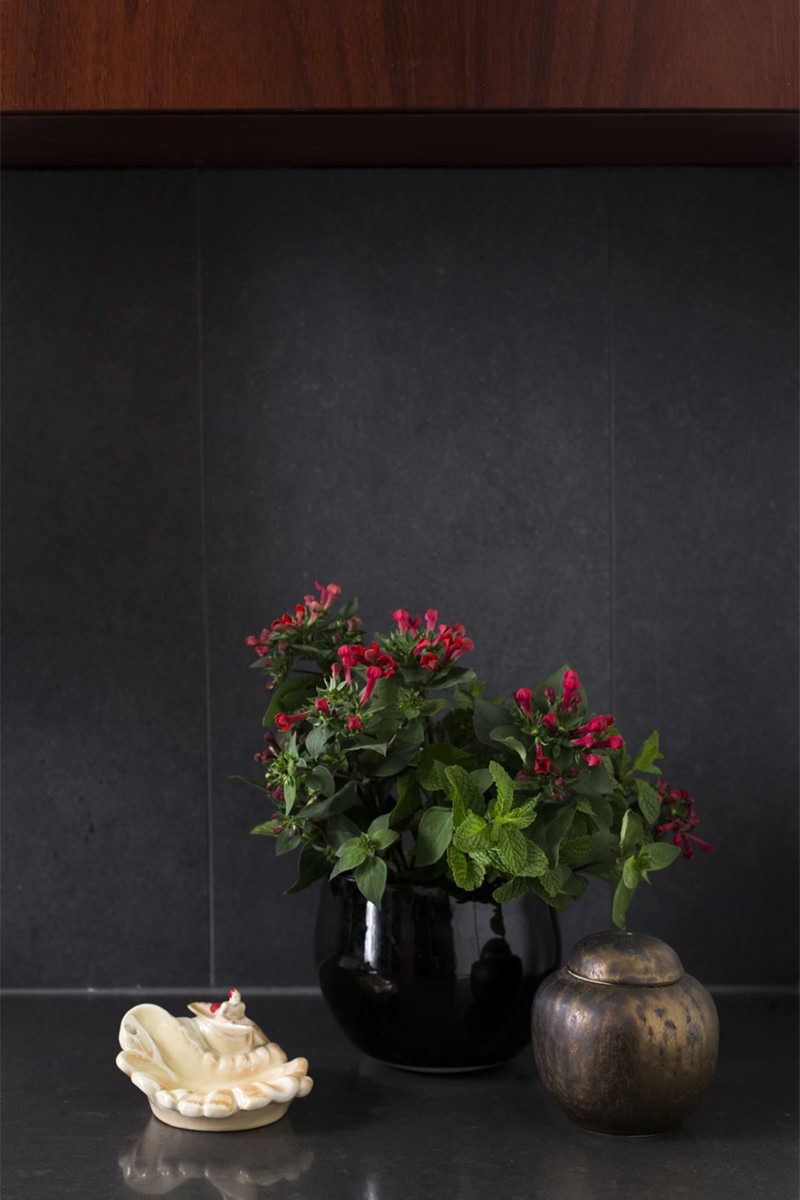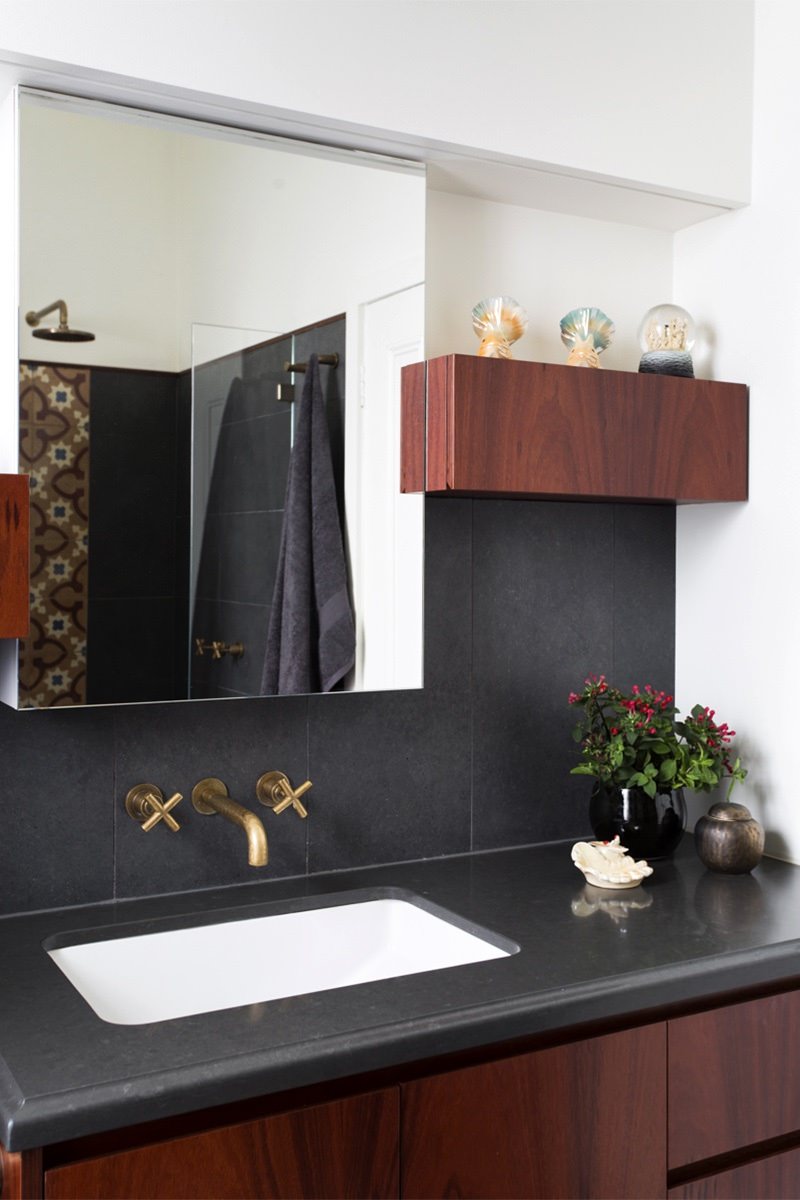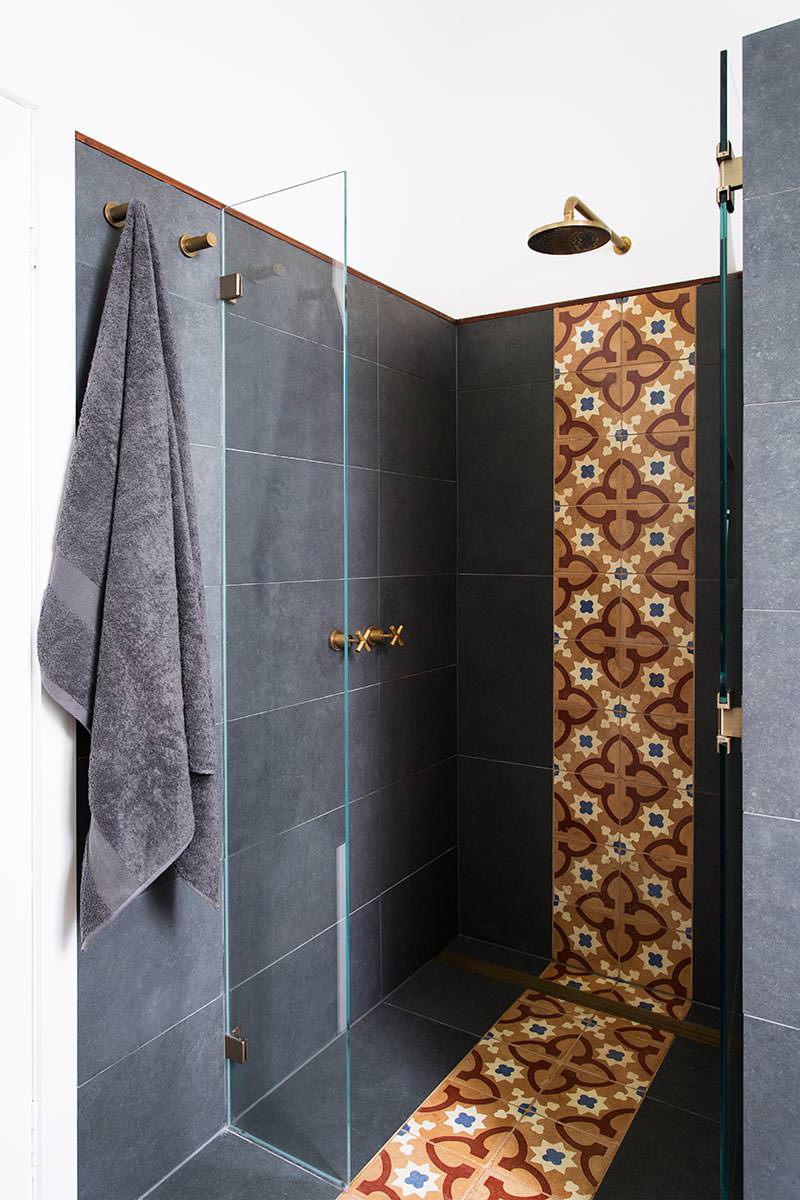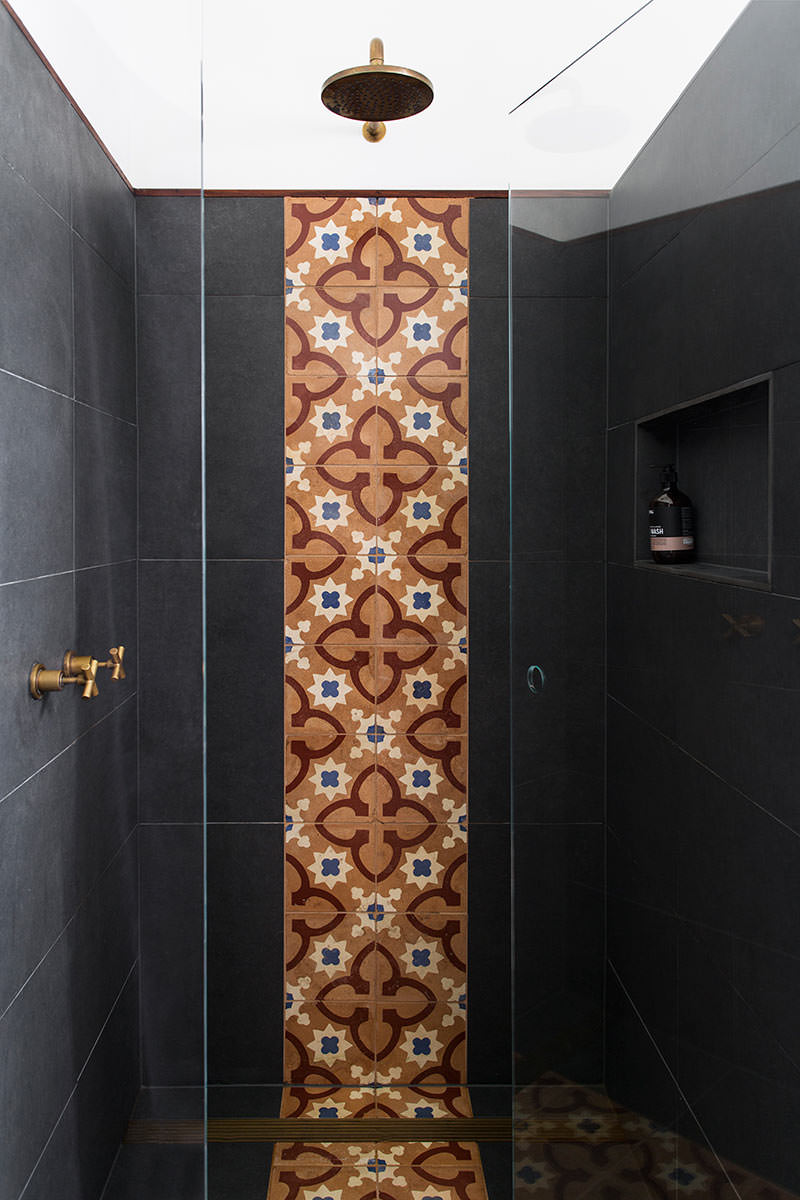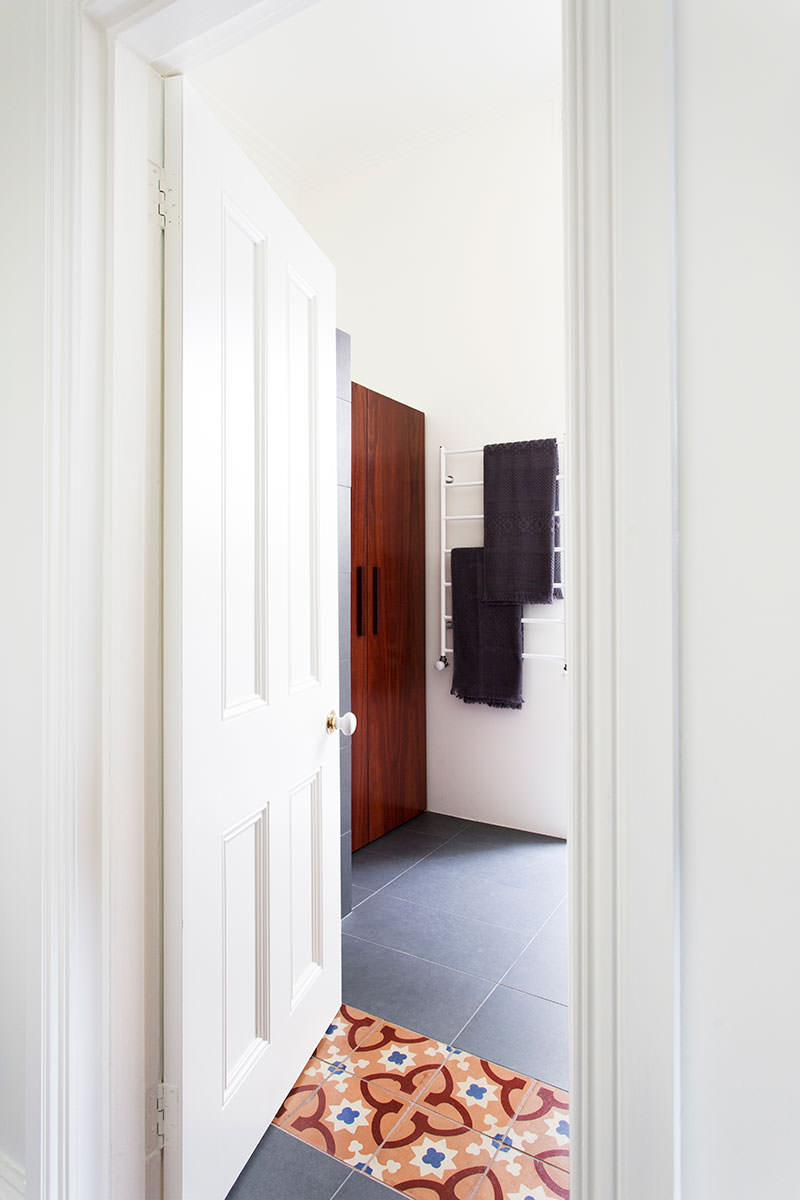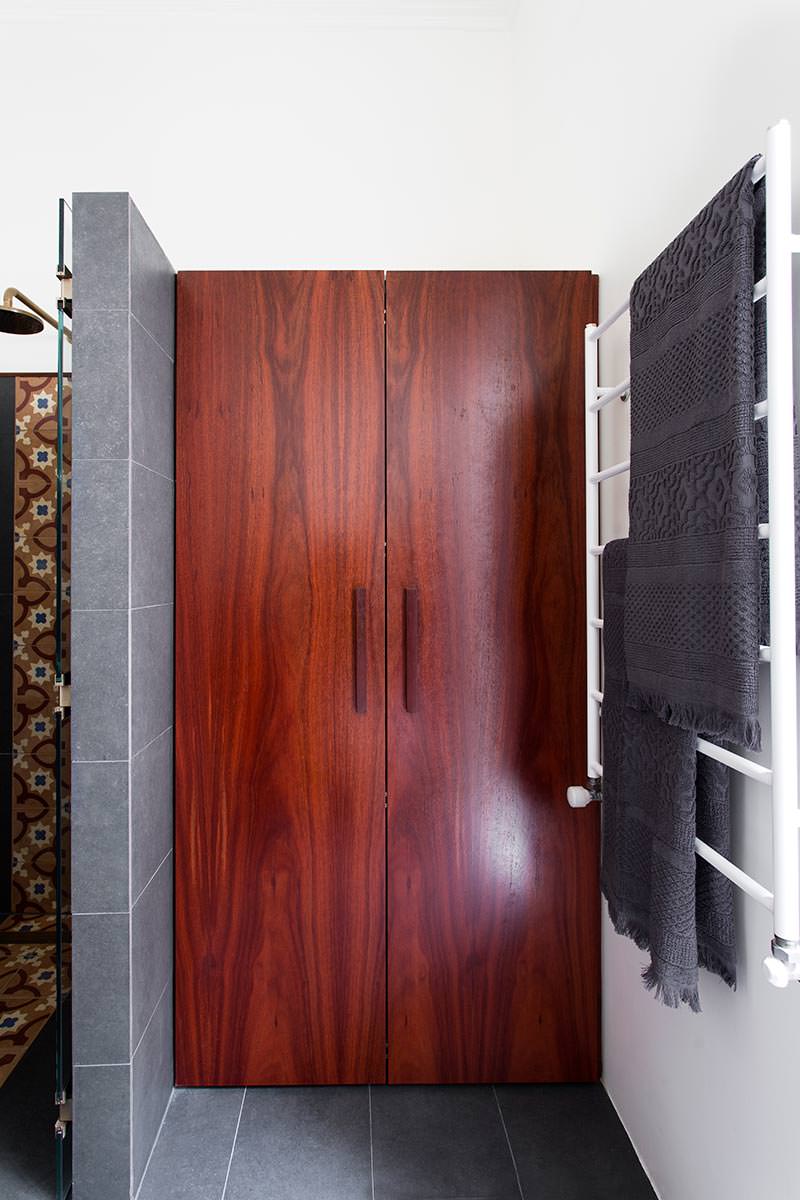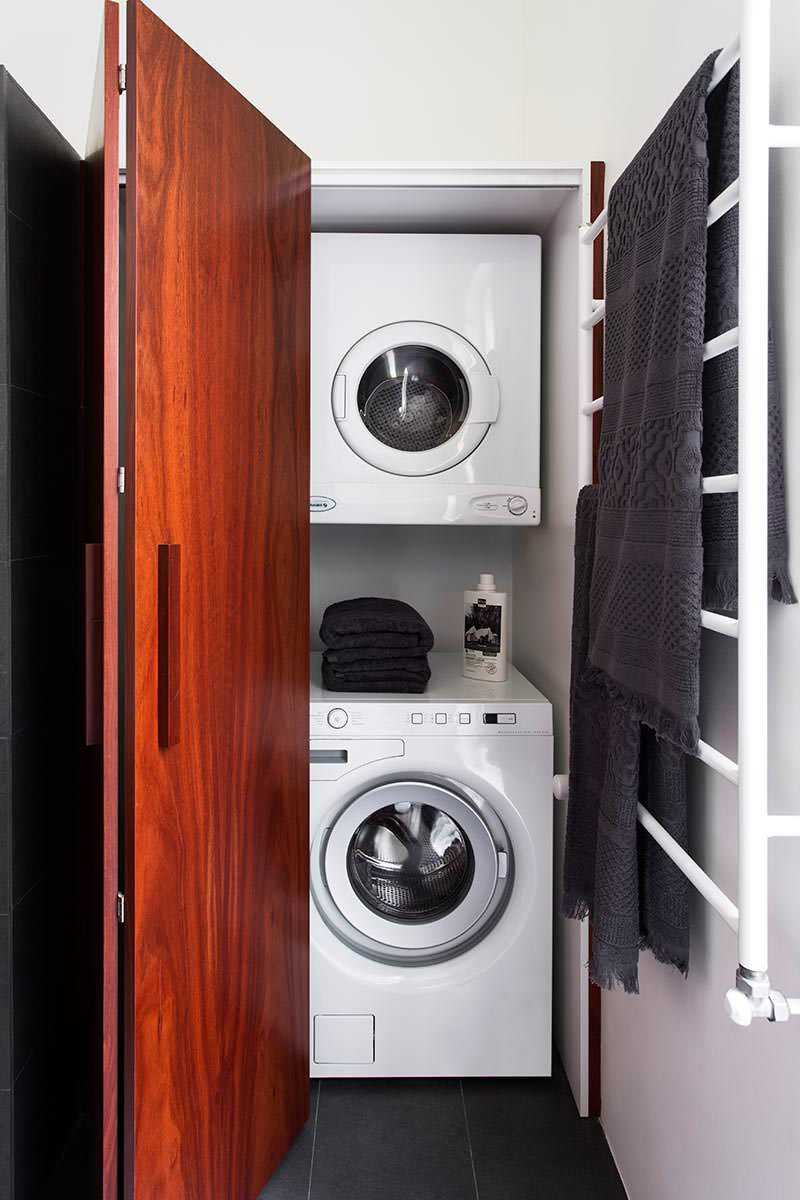 Bathroom Design
In crafting this bathroom design, a primary focus on our client's wish list was to establish a designated space to showcase the client's impressive Wembley Ware Art collection and the inclusion of a Japanese Robot toilet—a unique touch that perfectly aligns with our commitment to fulfilling our clients' desires.
Now, let's explore some of the noteworthy details:
In our bathroom designs, we prioritise both storage and functionality. This small bathroom ingeniously serves a dual purpose by also housing the laundry, discreetly tucked away behind the cabinetry.
For the cabinetry, we opted for Jarrah veneer to seamlessly integrate the new bathroom with the existing aesthetic of the house, where rich jarrah floors span throughout. The outcome is a new bathroom that effortlessly blends in as a natural extension of the home.
Adding a distinctive touch, a strip of antique Moroccan tiles introduces unique personality to the bathroom, guiding the eye from the vanity to the shower and enhancing the overall visual appeal of the space.
We've just completed a redesign of the kitchen in this home, so stay tuned for upcoming pictures!
Photography by Martina Gemmola