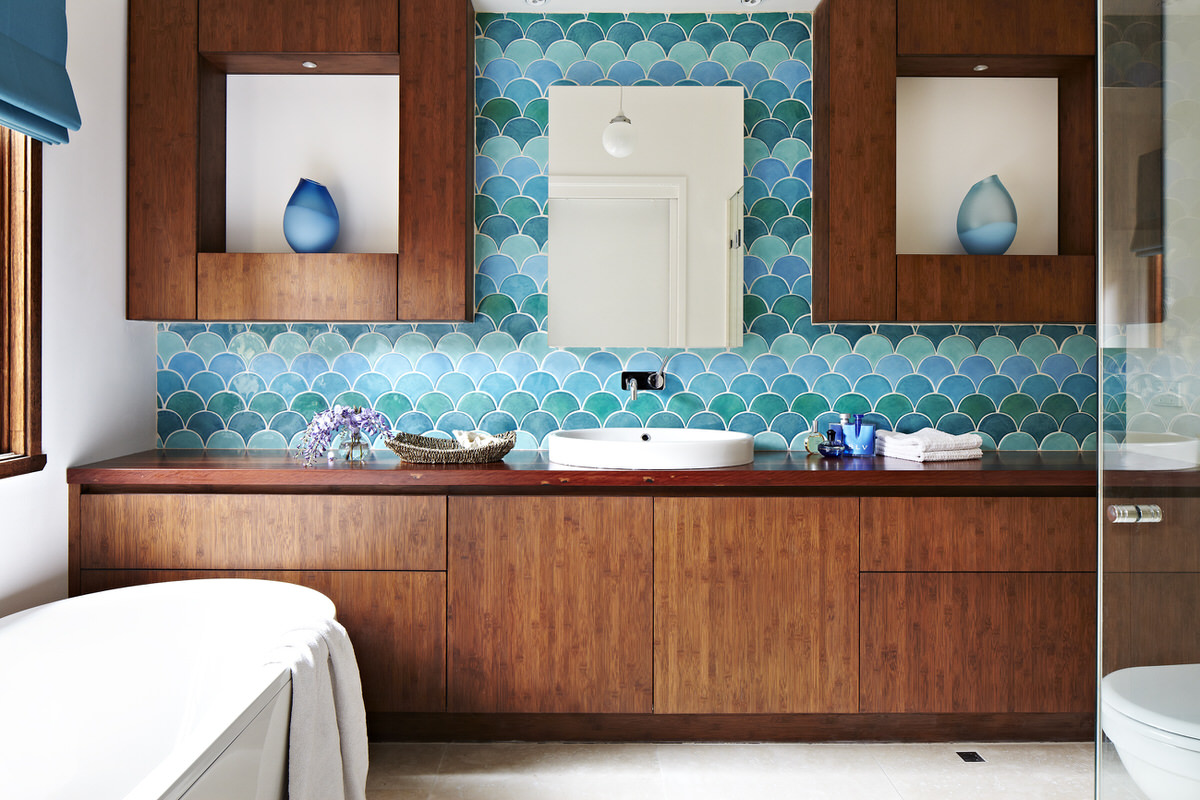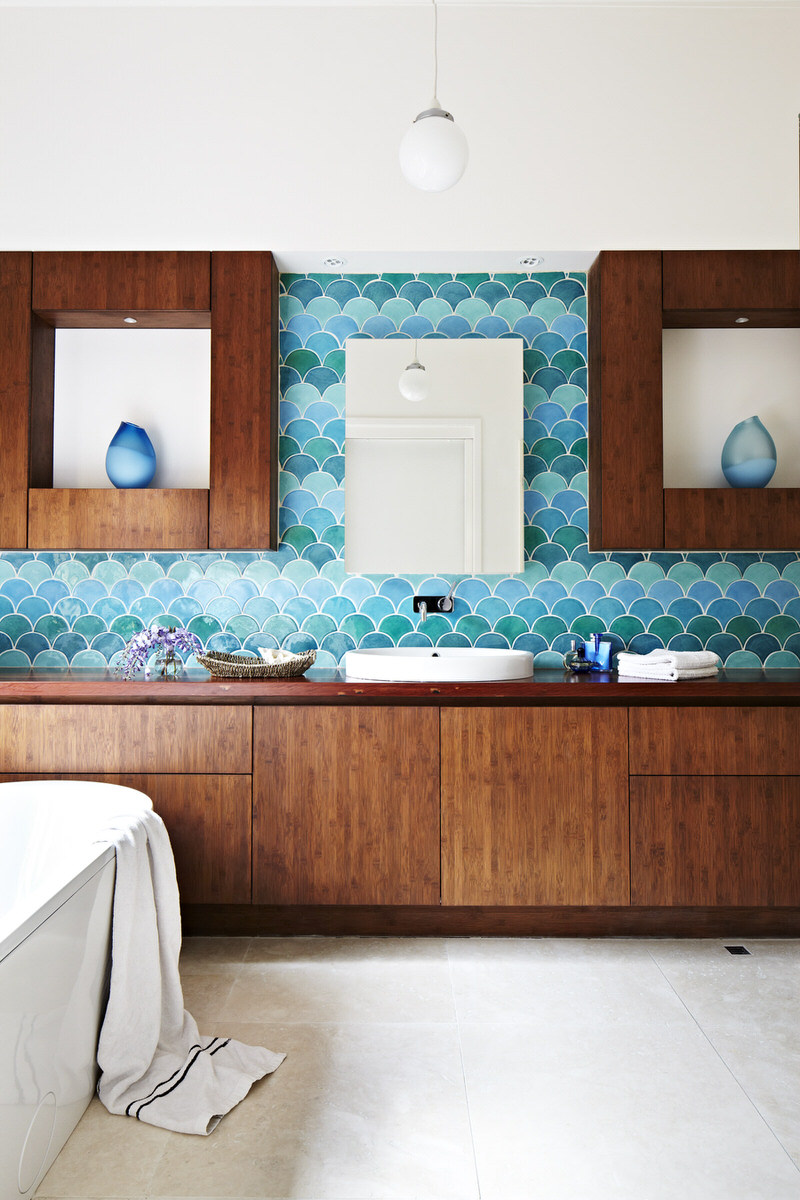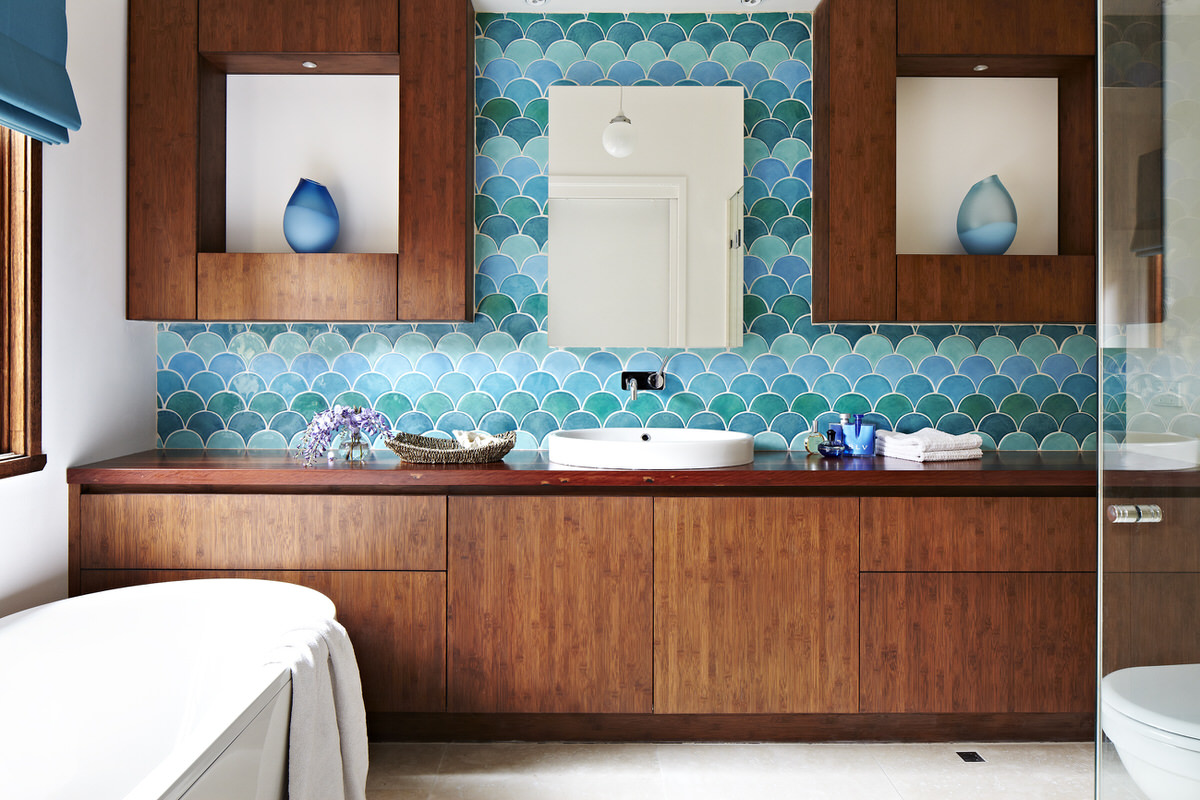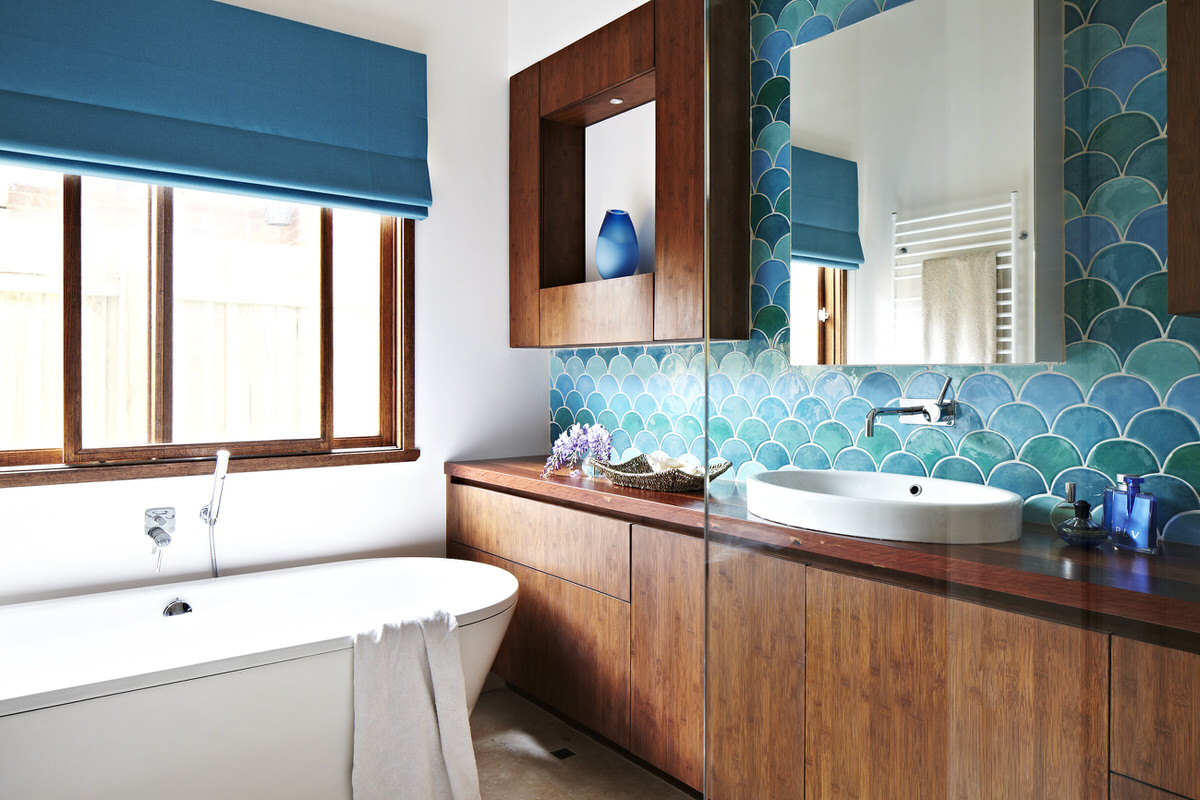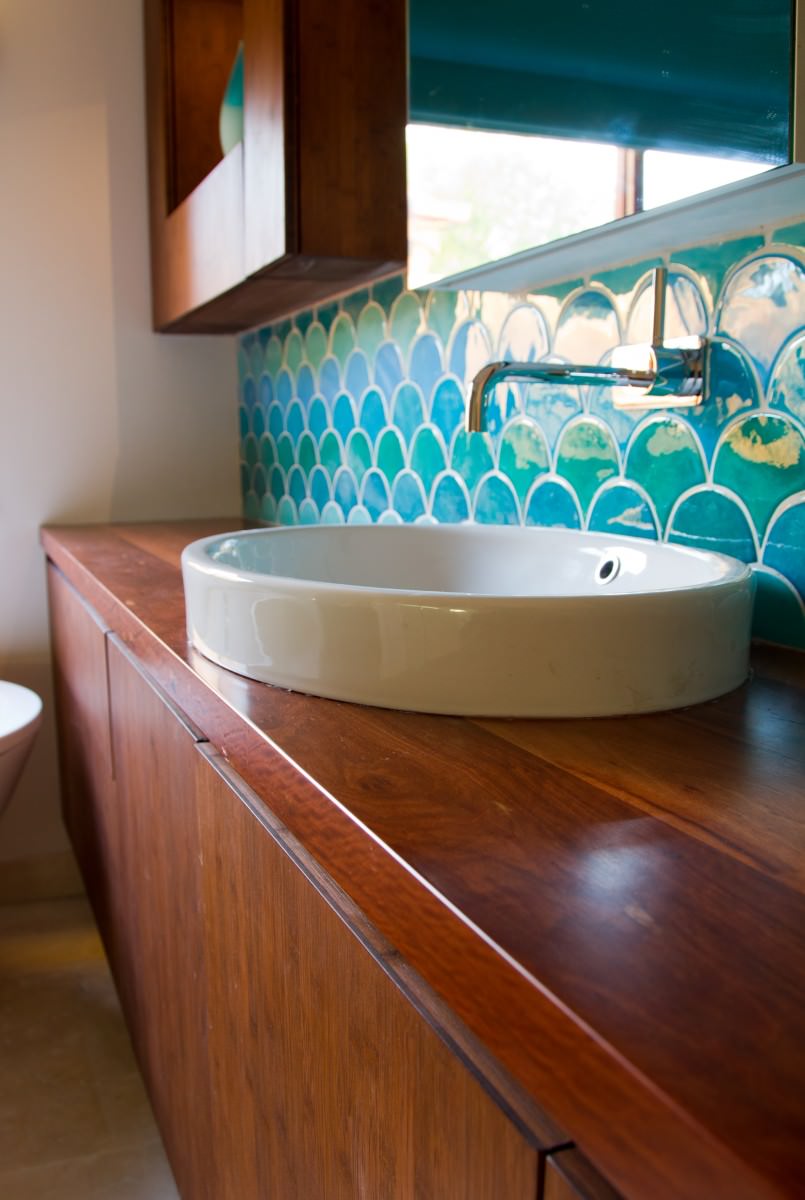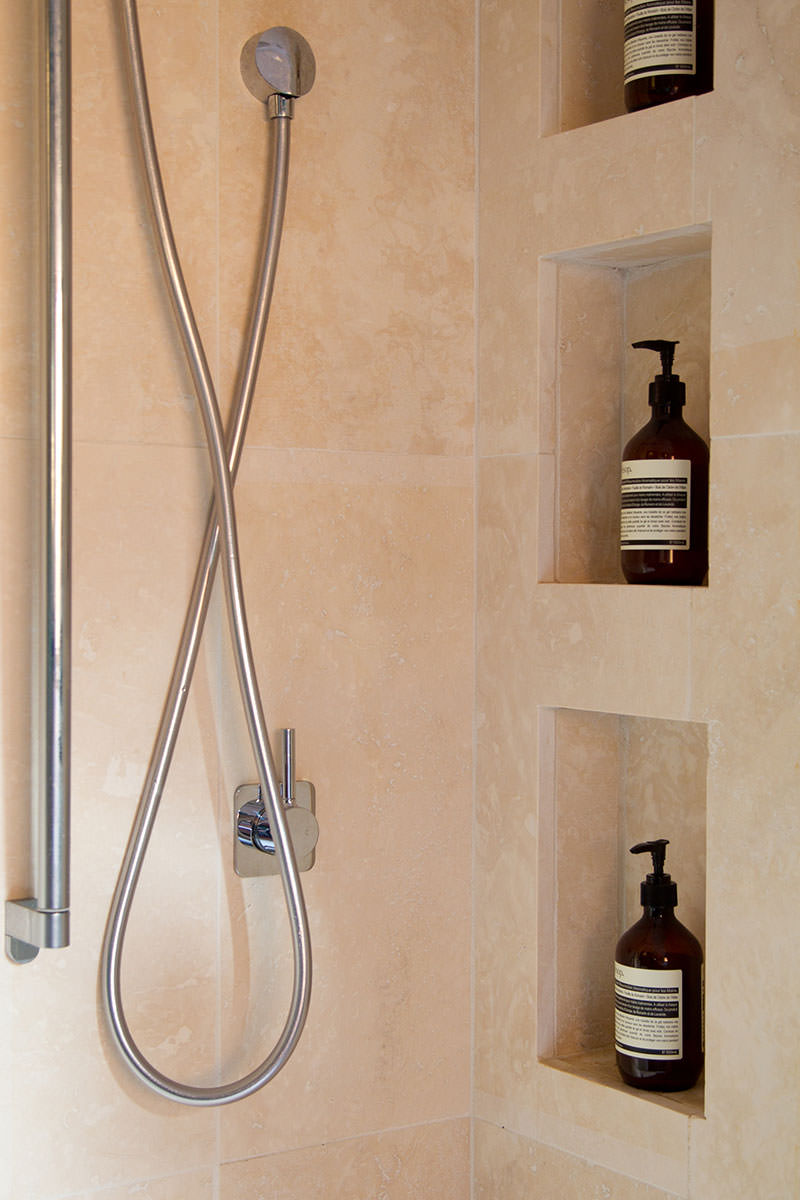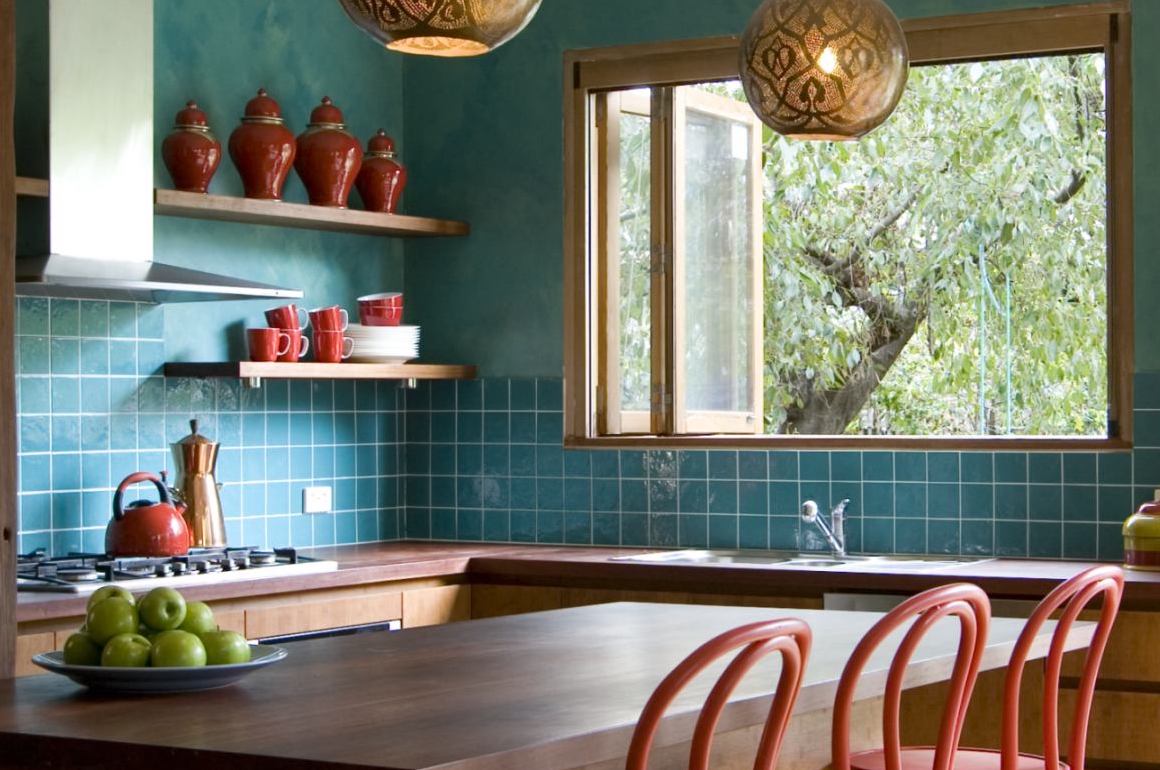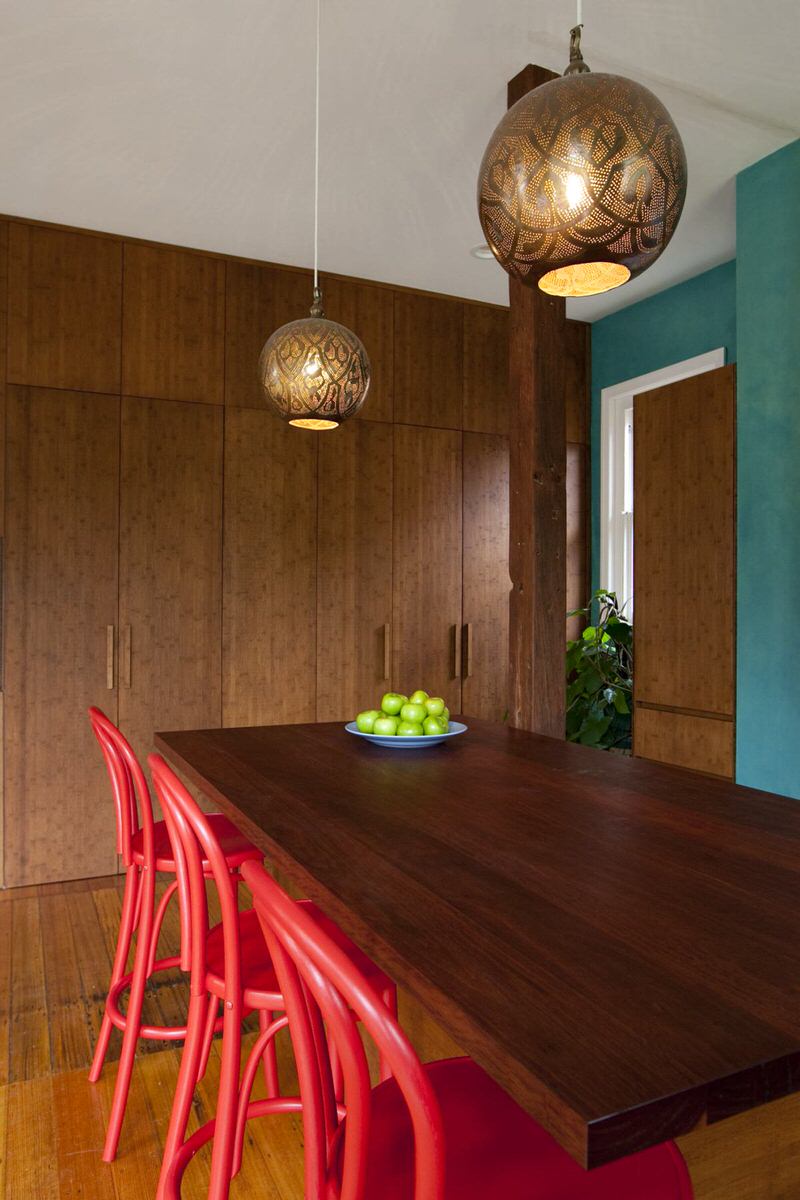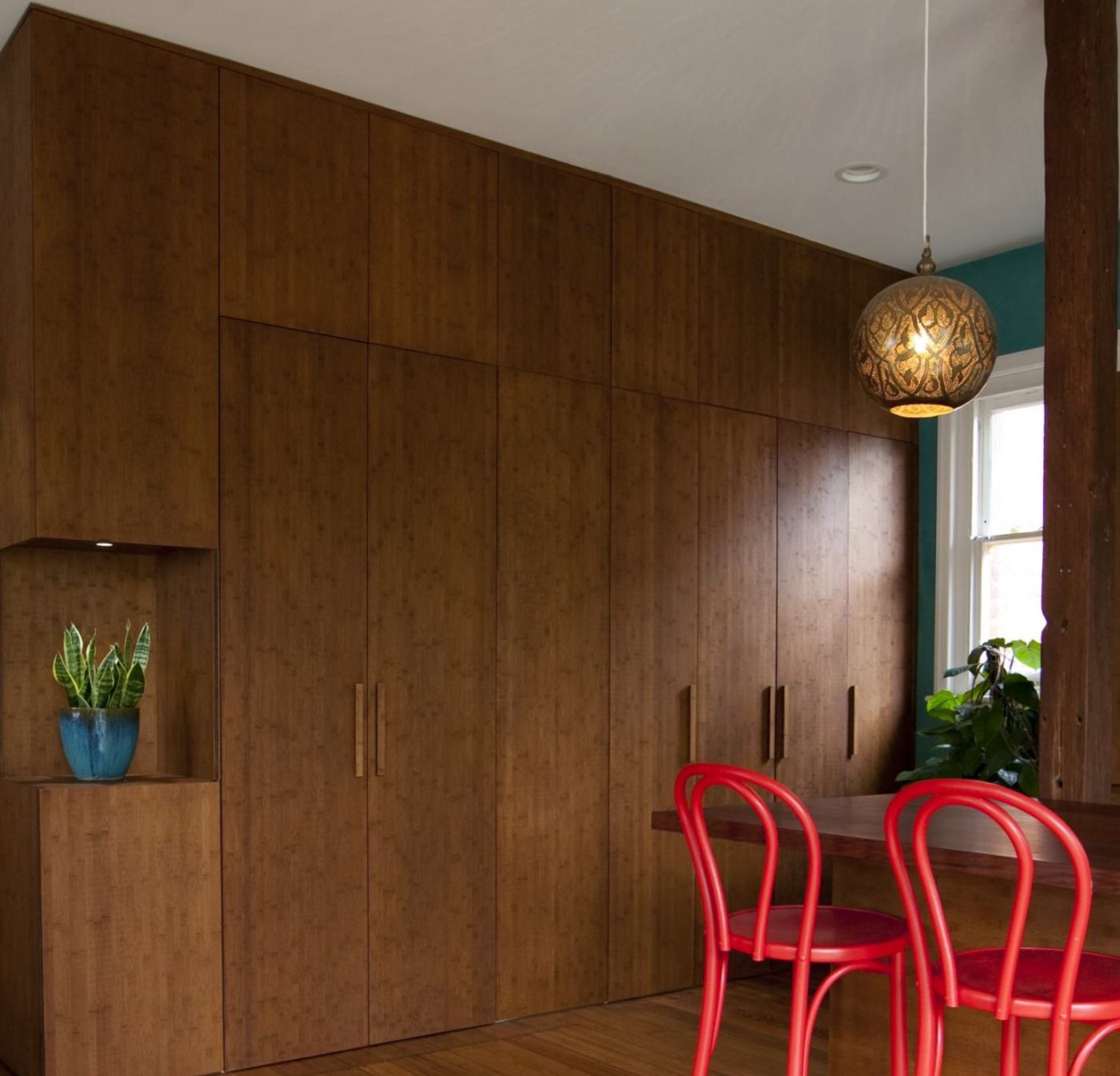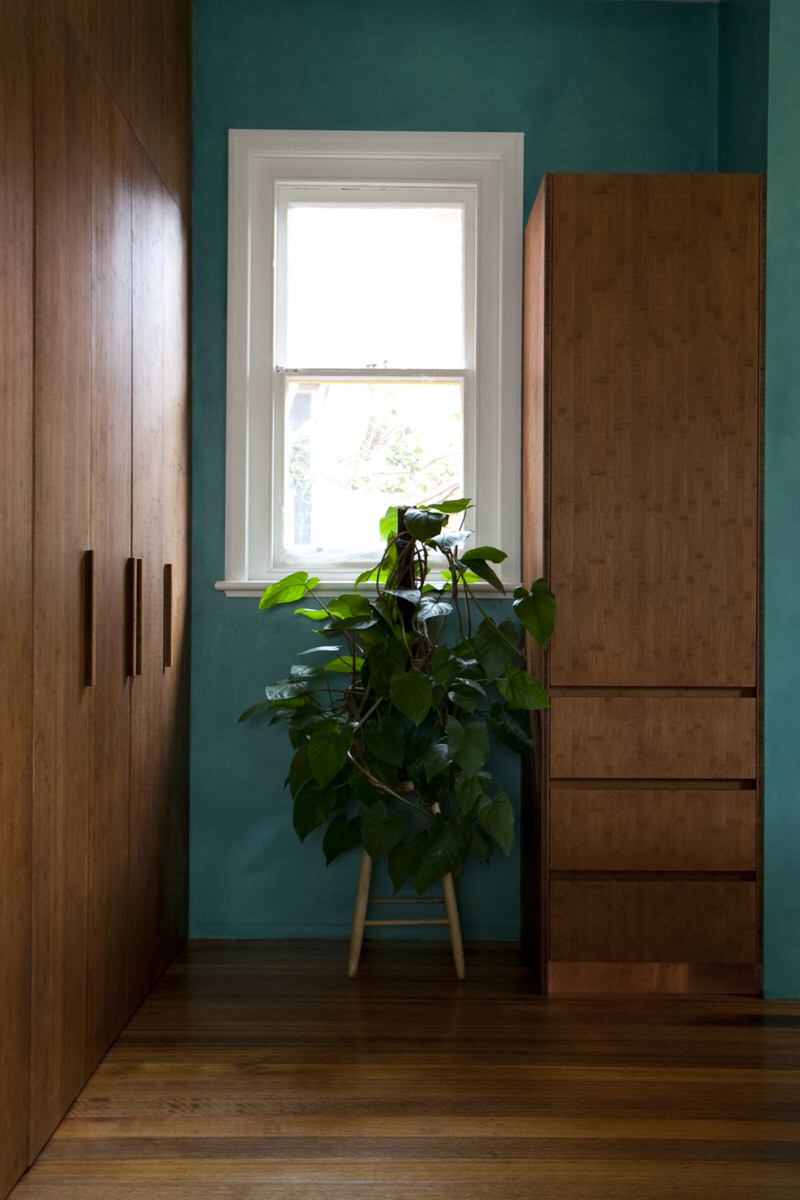 Sustainable Kitchen and Bathroom Design 
Bamboo cabinetry was used for its environmental properties in both the kitchen and bathroom design in this home. Teamed with reclaimed ironbark bench tops and locally hand made tiles in the bathroom, the brief for an environmentally friendly and responsible bathroom and kitchen was nailed!
Let's talk about some of the details 
Clever storage solutions were designed into the cabinetry throughout.
The kitchen cabinetry features a large walk in pantry as well as an expansive euro laundry and drying cabinet.
A bold kitchen and bathroom design that is perhaps not for everyone…nor was it designed for everyone! We took the time to understand the clients personalities and likes and wants and designed unique spaces tailored for them!
Featured as cover of House & Garden Bathroom special 2012
Winner of Best bathroom & Kitchen in the inaugural Your Future Home Green Interior Awards, 2013
Bathroom photography by Armelle Habib
Kitchen Photography by Jacquie Melville