Hot off the press… which by hot, I mean hit the shelves last month…ok, so probably lukewarm off the press … our recent Ivanhoe project in House and Garden magazine!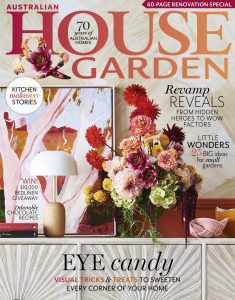 Quick side note:  How fabulous that cover is! If I knew how to spell the wolf whistle noise, Id add it here!
Anyway – back to me.. look-see here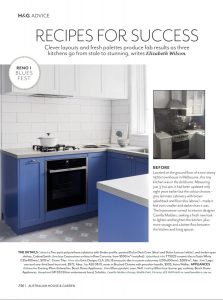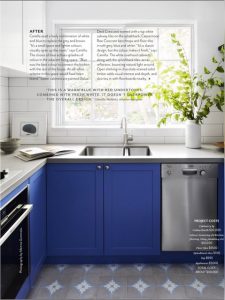 Thank you to the extra lovely Sarah Pickett & Elizabeth Wilson from House & Garden Magazine for featuring our project. Its always a thrill to see our work in the glossies!
And then, because who doesn't love before & after stories, allow me to talk you through the transformation.  First – look-see at the before:
The previous grey laminate cabinetry with brown splash back tiles wasn't the worst kitchen combination that  Ive ever seen, however in a small space that only gets morning light it always felt cold and tiny and not somewhere welcoming to prepare the next tasty master chef masterpiece.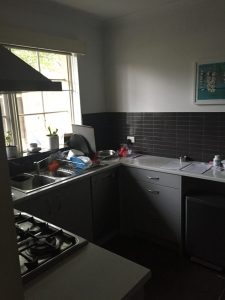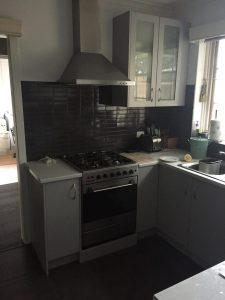 So what did we do? As the kitchen was the last room we tackled in the house. (I've been working closely with my lovely client for the past few years working on one room at a time) so we'd established that magic designer/client trust that is essential really for getting to the GOOD stuff!
I knew my client liked to cook, that the kitchen is actually used (not a show piece!) and that there is never enough storage ever – fact.  We kept the layout the same, and refined and tweaked to make the space work more efficiently. The pantry size was tripled, bench space increased and made the drawers and cupboards more functional (this is done by space planning not just a stern talking too!)
In my own house I have a tiny kitchen & the pantry is the most ineffectual cupboard that might as well be the twilight zone at the back as I haven't seen whats back there since I moved in! So I do look a little lustfully myself at such a huge pantry…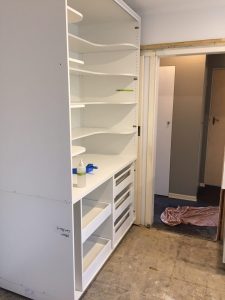 I just know Id be a more efficient & better person if I had a pantry that looked like this…. its so huge that I would know if I had baking powder or baking soda.  (um…however if I had a pantry like this, it would probably be best if I knew the difference between baking powder and baking soda…)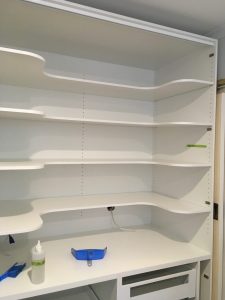 Being a small area, I felt that a bit of pattern was necessary for both the look and feel in the space, but also to flow with the rest of the house. Pattern at eye level would have been too busy and confronting, so used pattern on the floor in the form of tiles that we custom coloured and had made in Spain. Because beautiful! (fact!)
Onto the cabinetry – We chose blue for the cabinetry for a few reasons:
The blue flows beautifully with the living and dining area that has blue pops throughout.
Being a small space, I felt all white would be lifeless and darker colours to visually heavy
Being a warm blue, the blue actually recedes so the kitchen area feels and looks larger.
Because its gorgeous. fact and full stop.
The particular blue we chose -(Dulux Deck Crew) is a warm blue. Meaning its a blue that has a red base, so it doesn't look cold. (just trust me – ok!)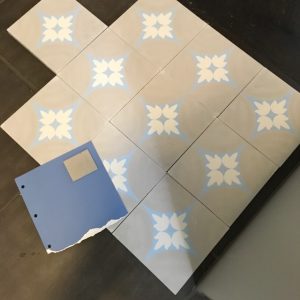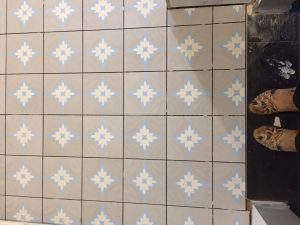 And with a click of the finger and as simple as that (glossing over the construction time, the dust that comes with ripping out and installing, the two weeks of constant flow of trades – cabinet makers, builders, electricians, tilers, caulkers, plasterers, painters…) it was all done! easy AS!
Another look you say… well ofcorse I can oblige..  a light, bright and airy -FUNCTIONAL kitchen to create all the tasties!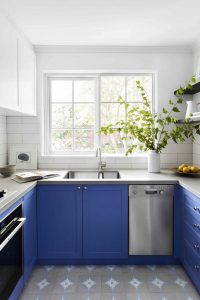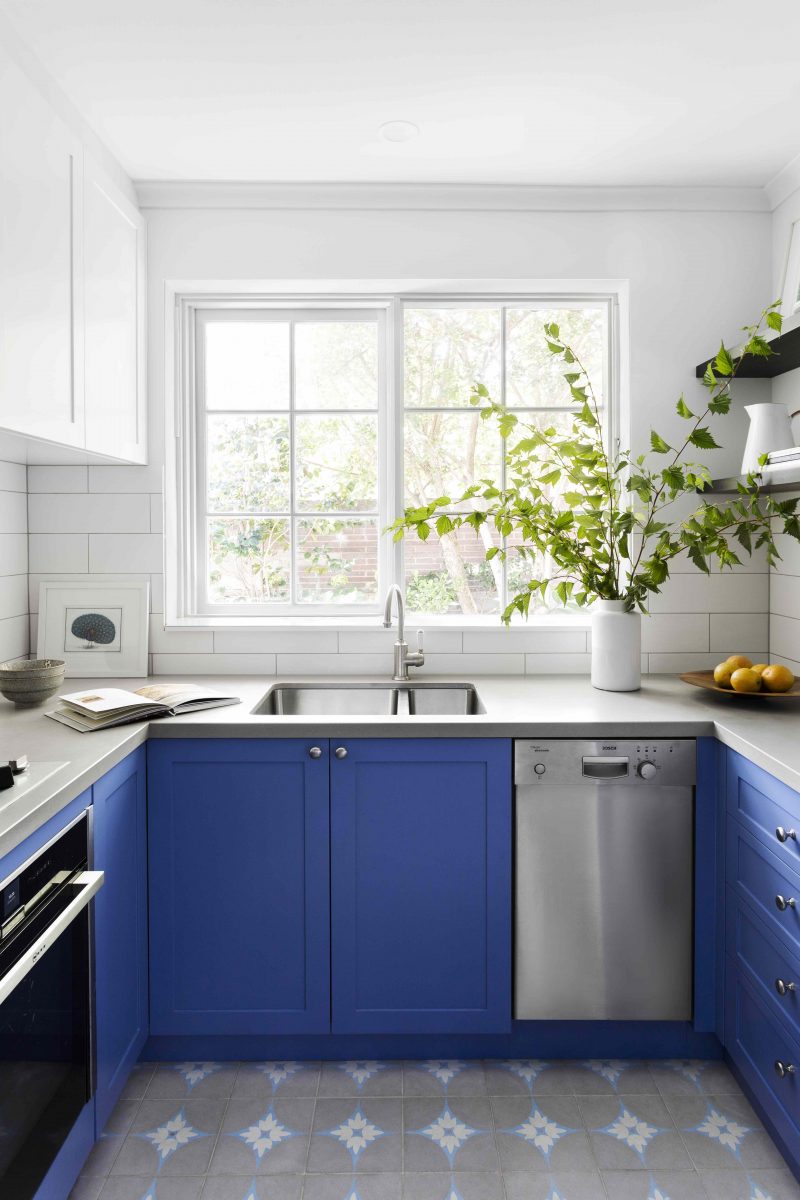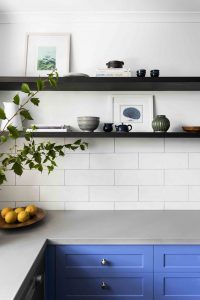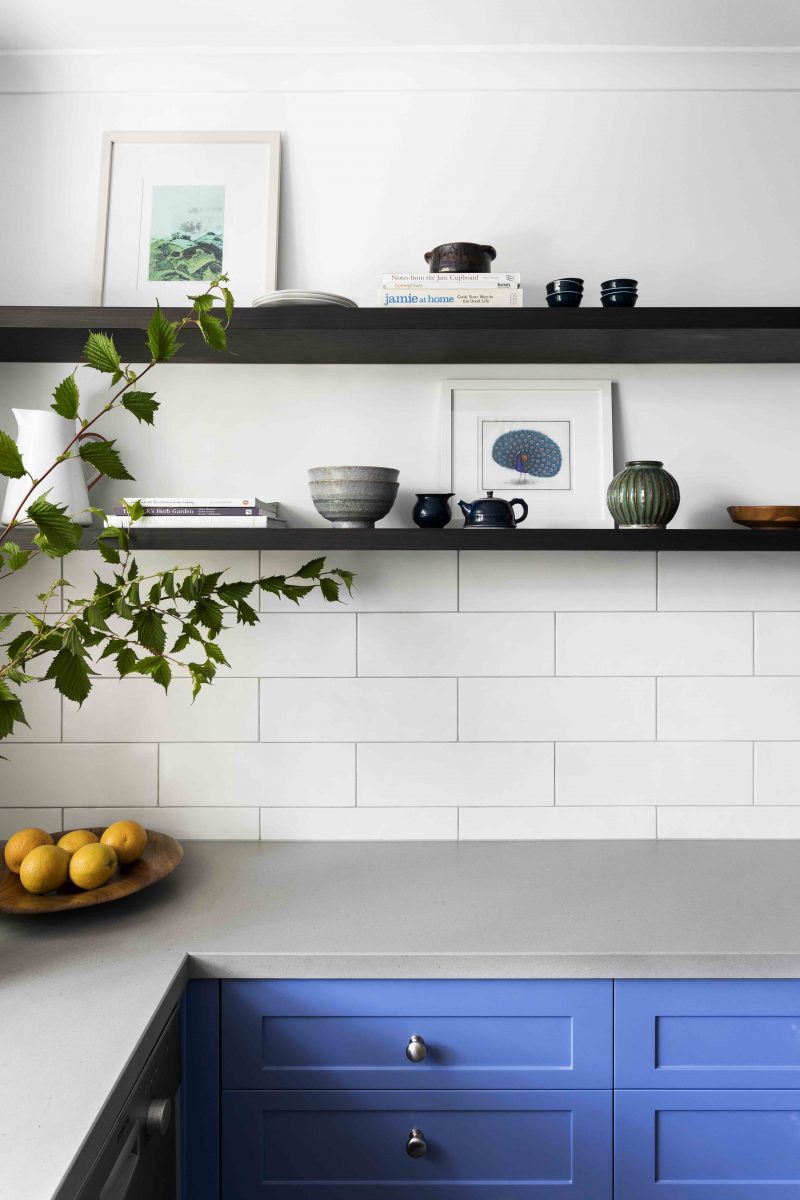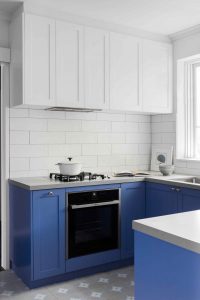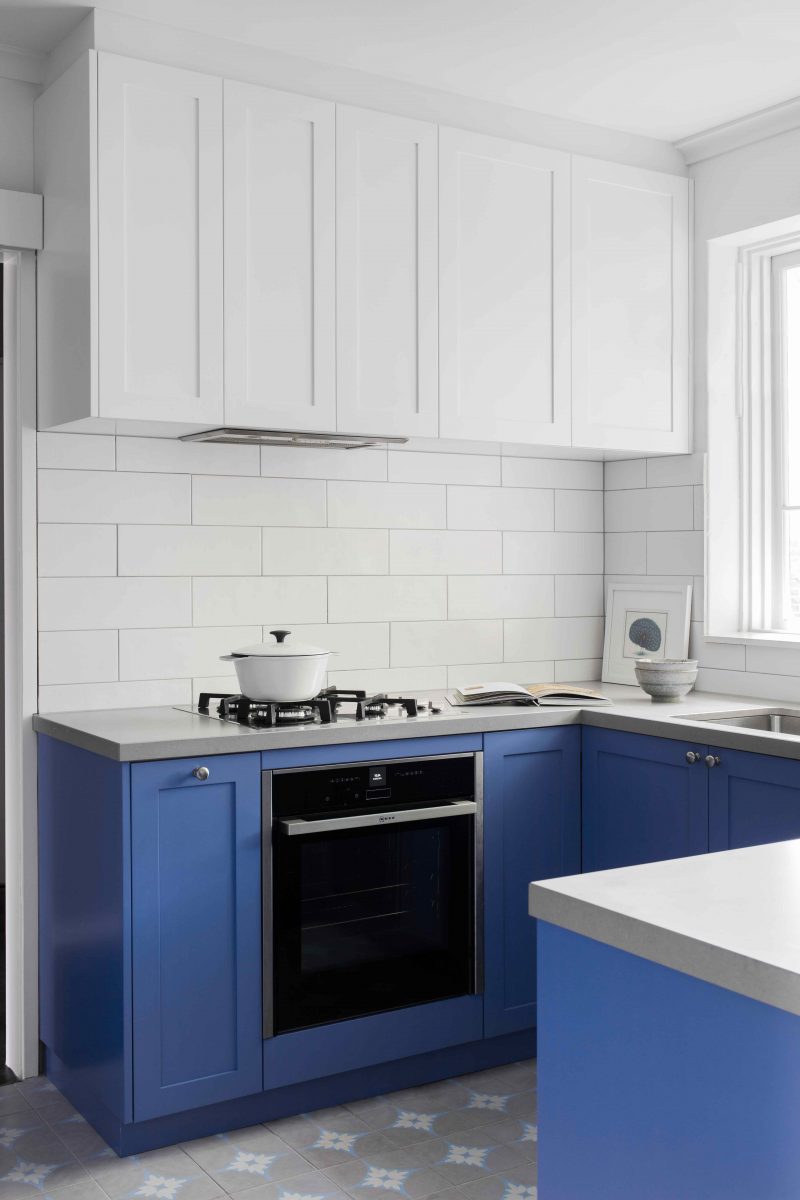 Special mention goes to the Neff oven, which my client says is SO brilliant it deserves its own theme song! (something to do with a retractable door…as I said baking soda, baking powder….?)  um…just googled the difference & there really isn't too much…. still – proves my non domestic cooking goddess status doesn't it!)
I'm yet to have been invited to dine (ahem lovely client!) and would happily do so when the space looks as lovely as this…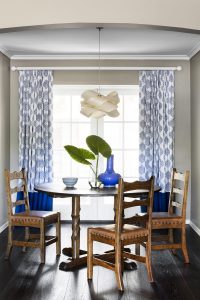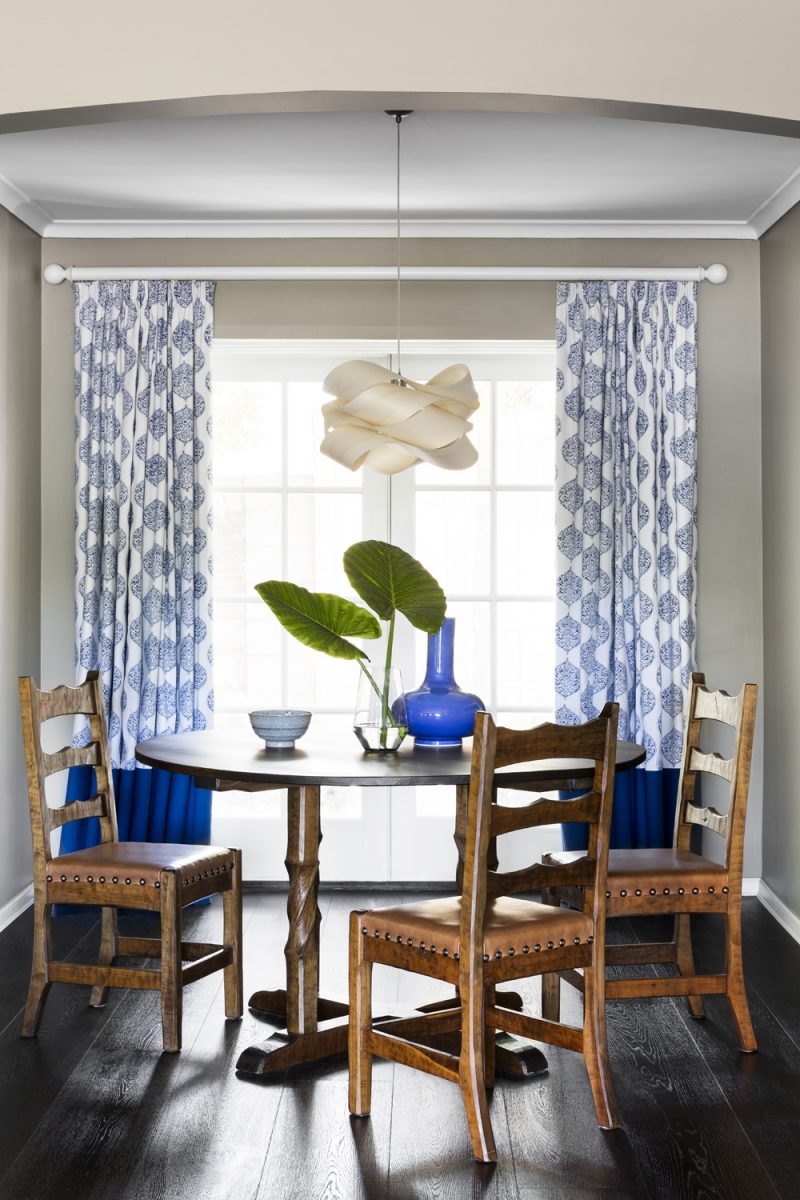 Which used to look like this….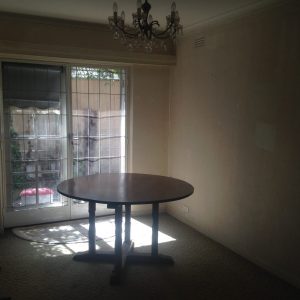 But that my friends, is a story for another time…