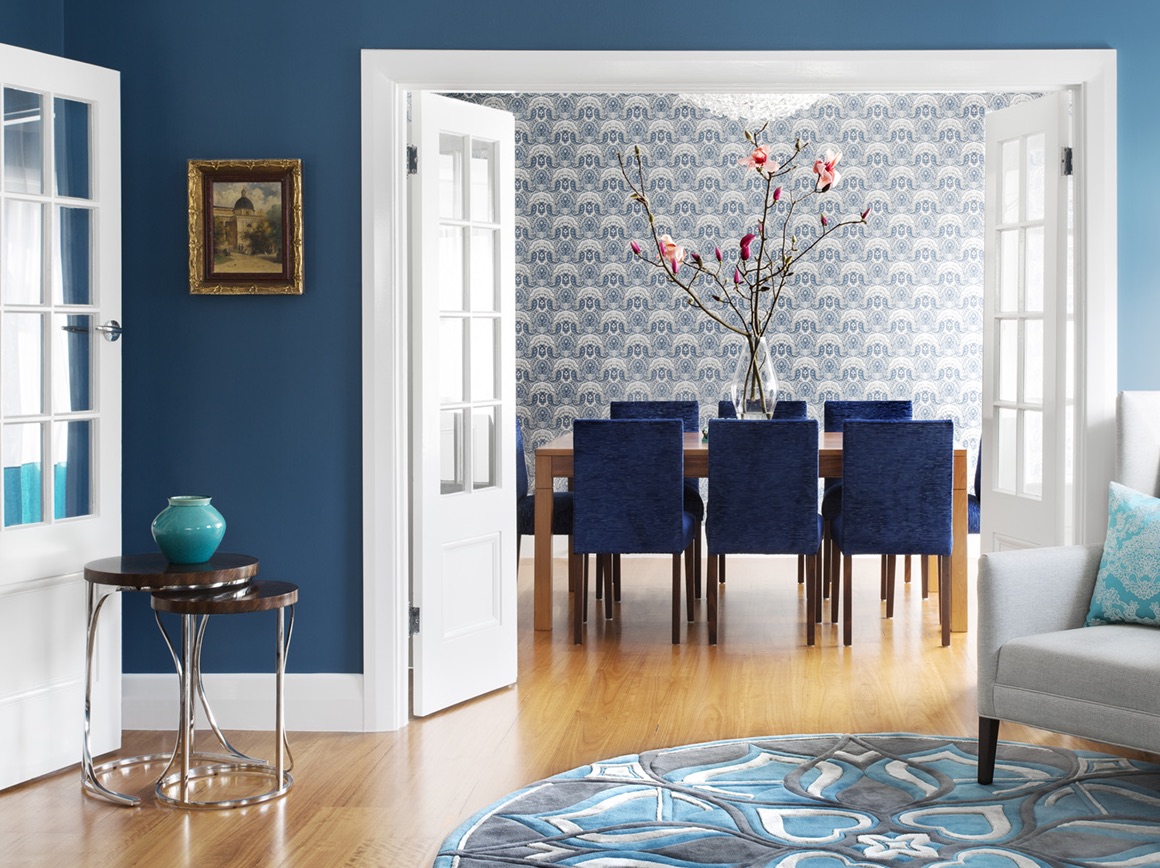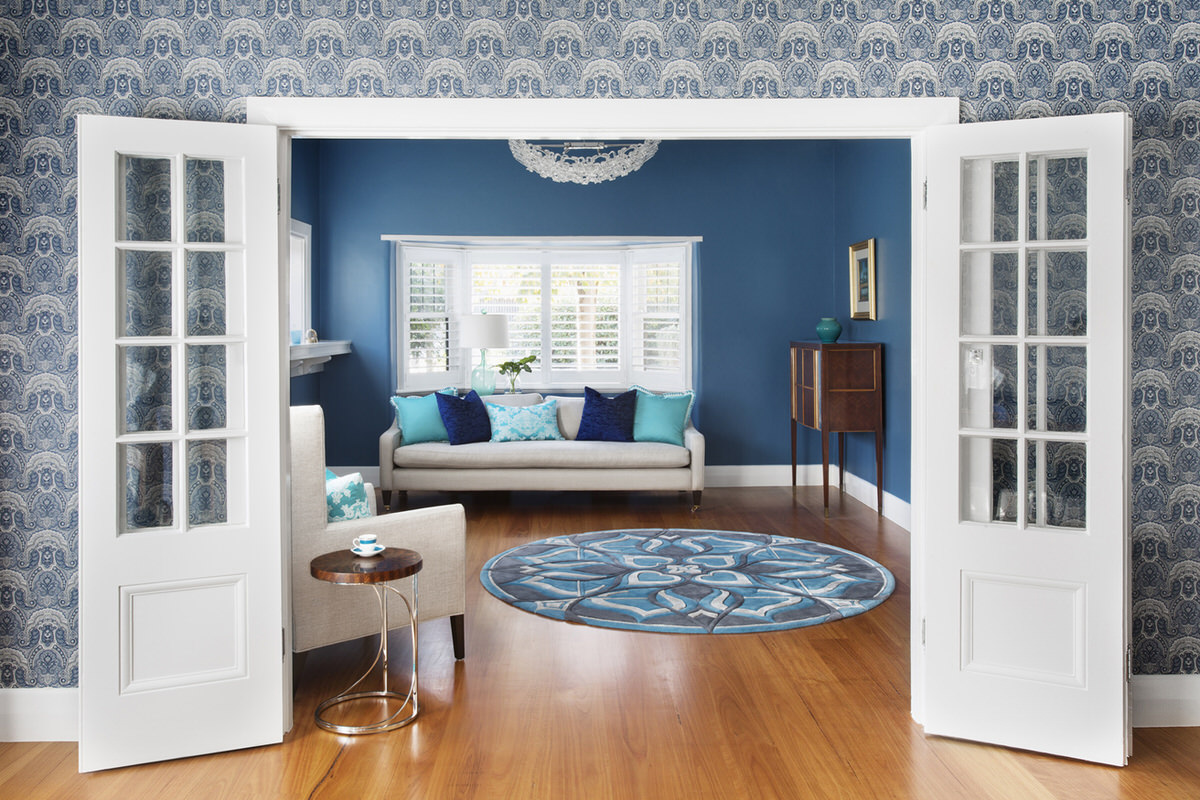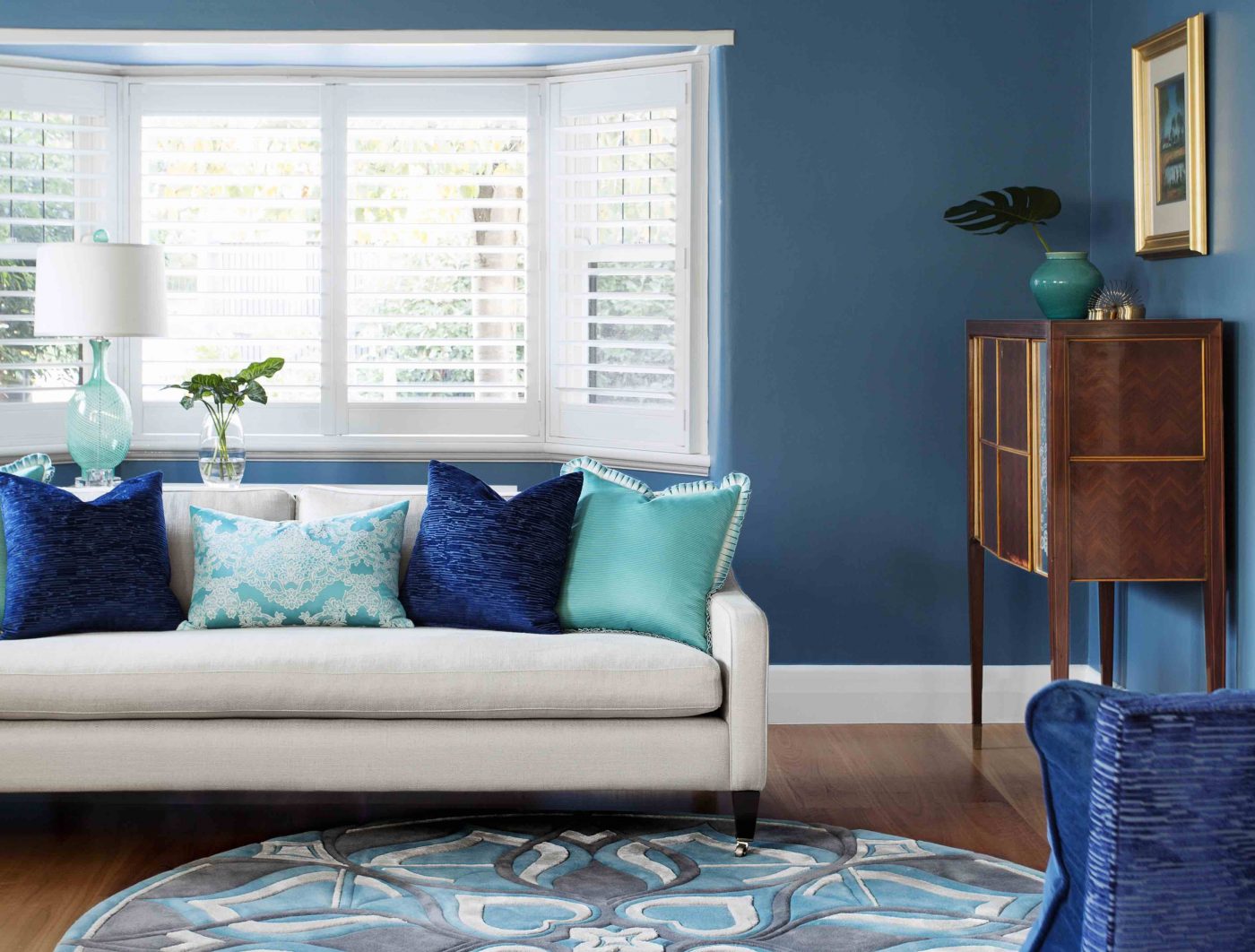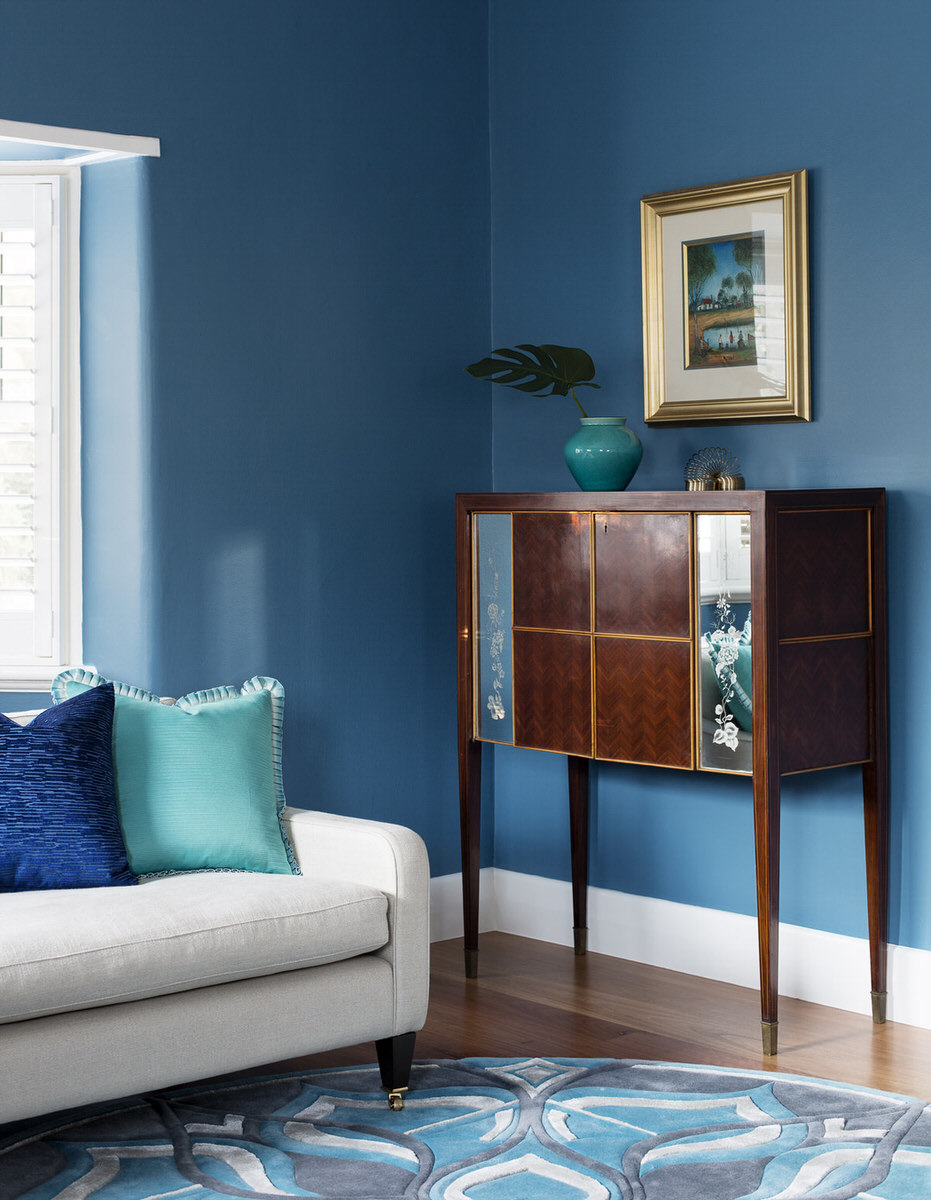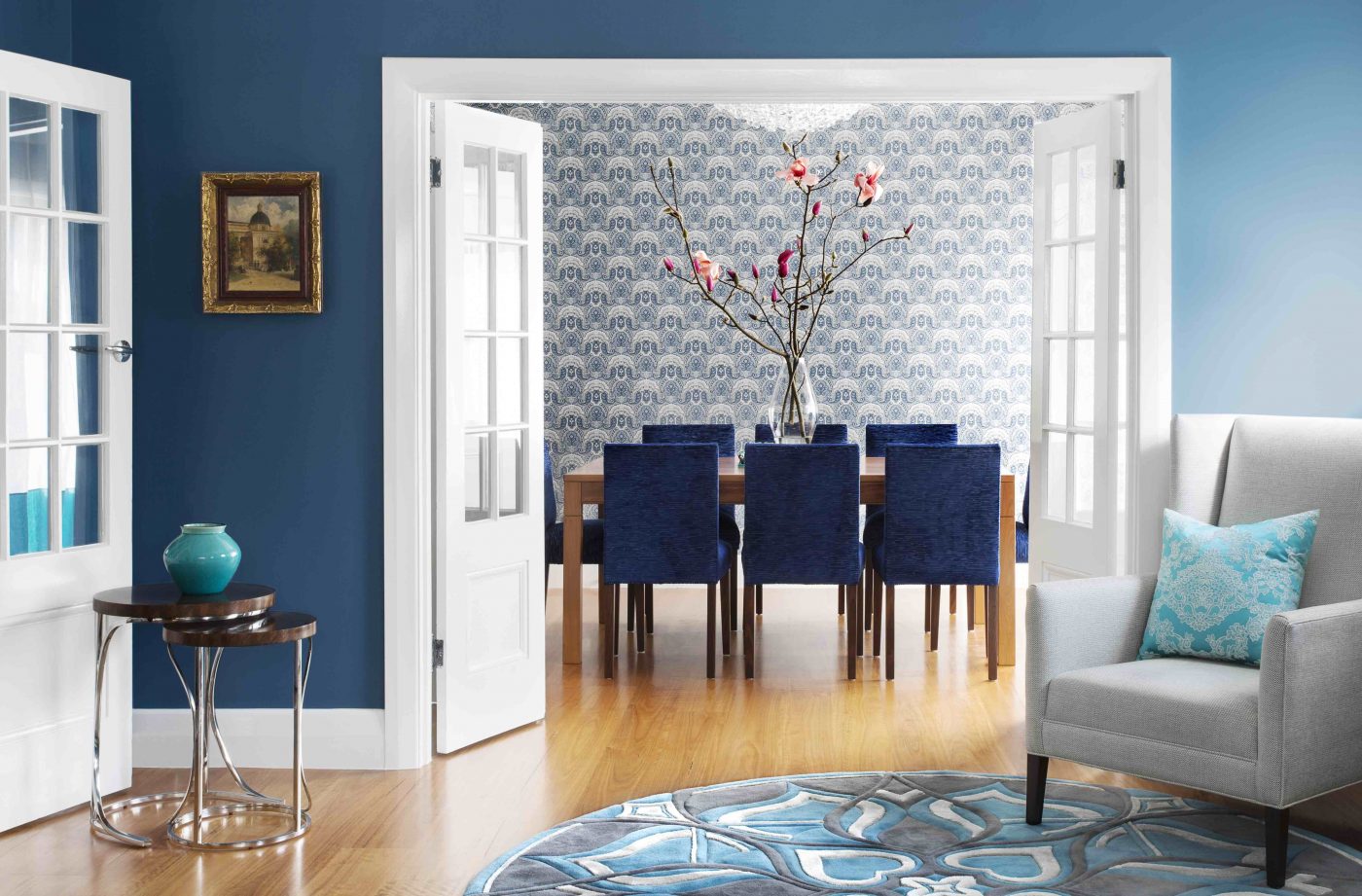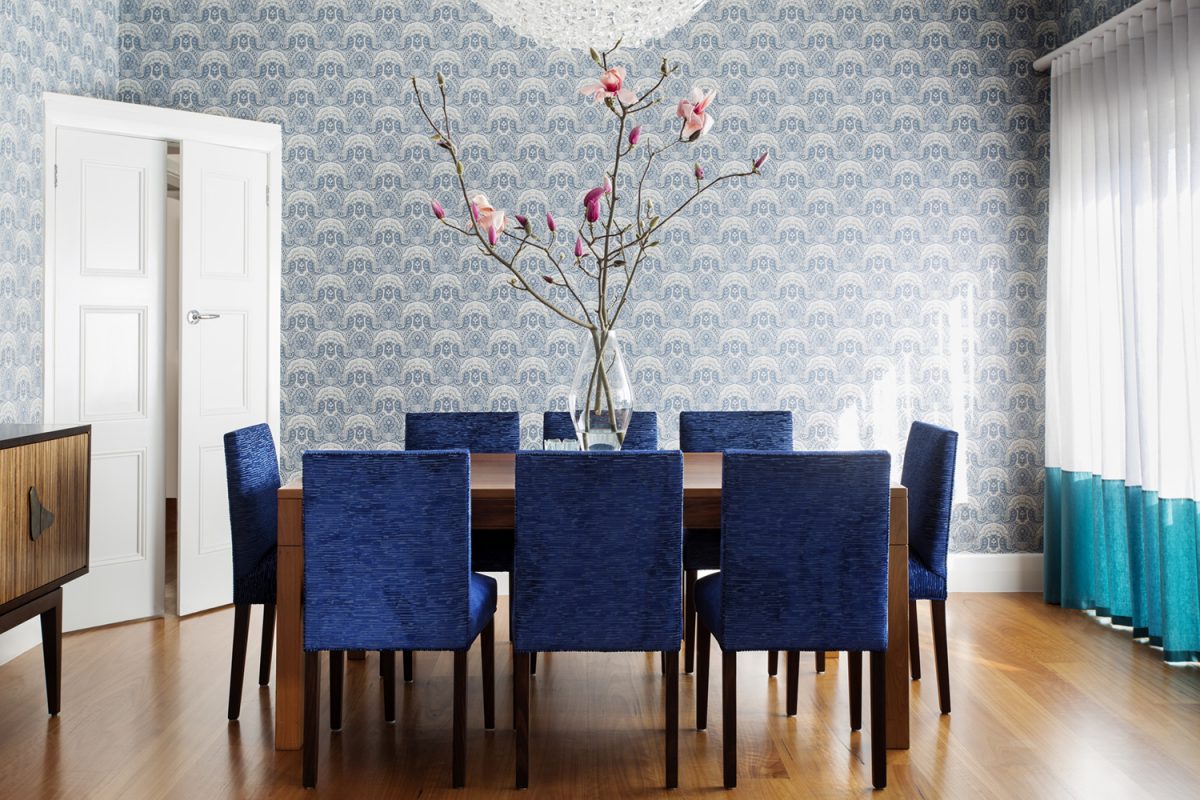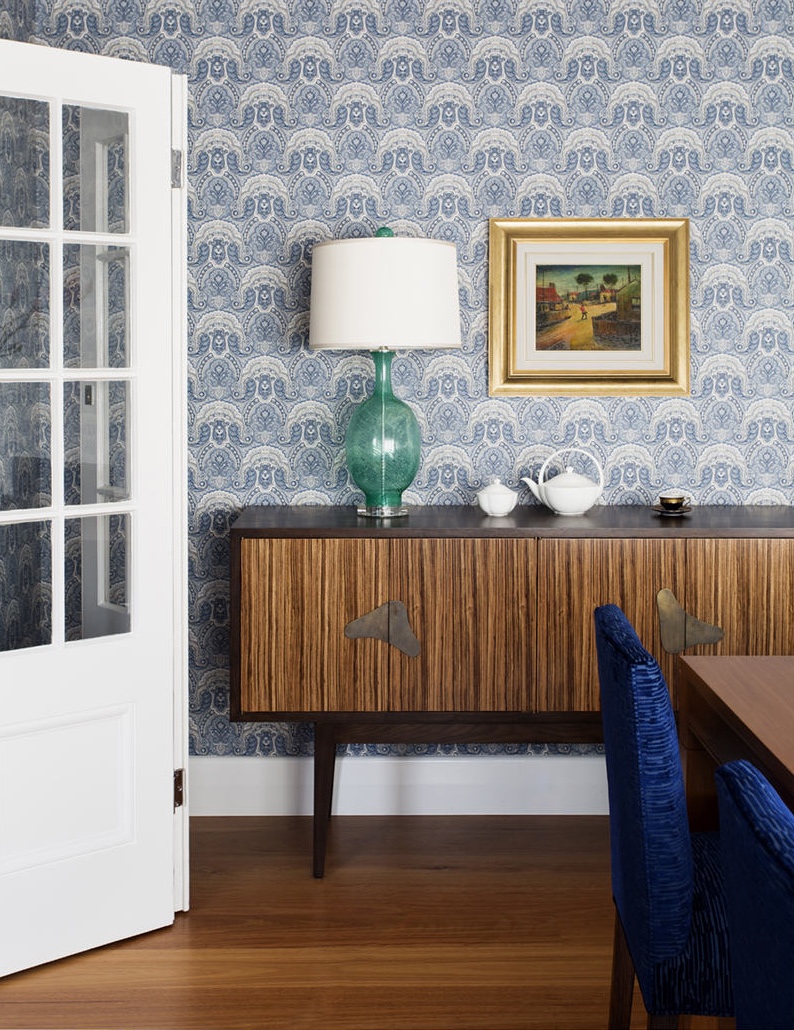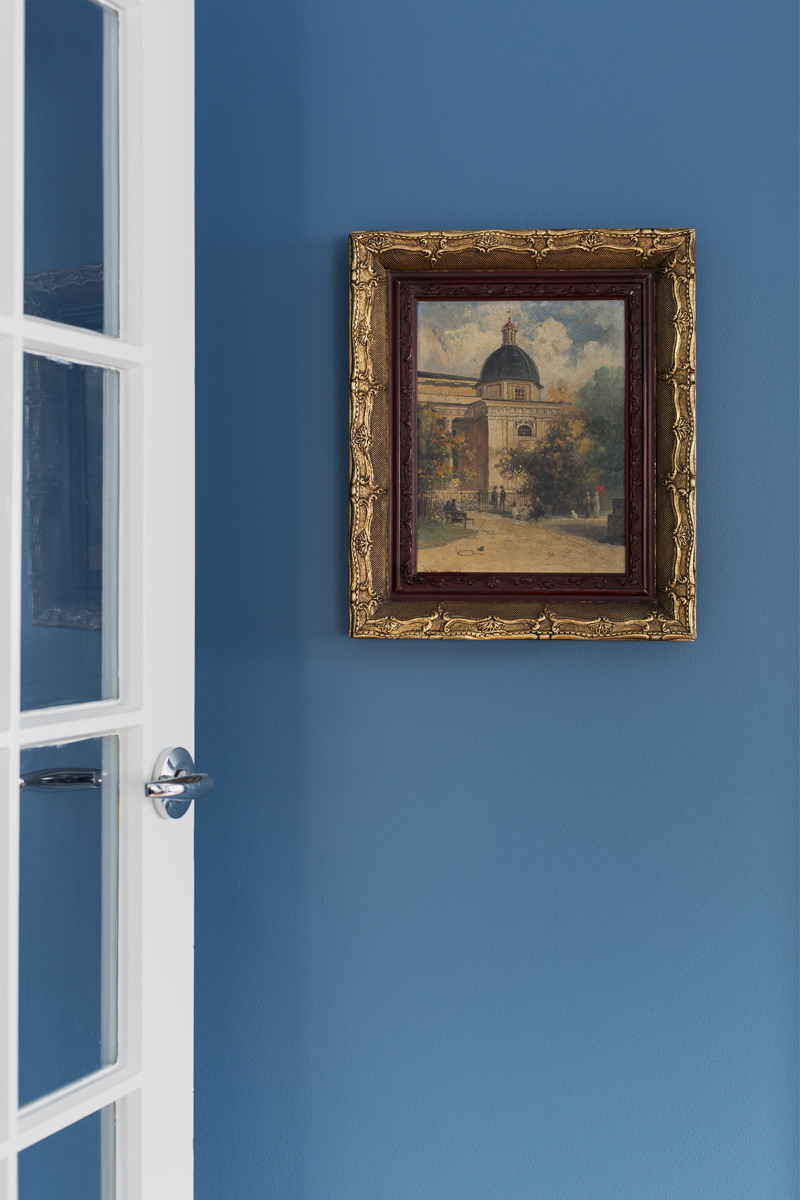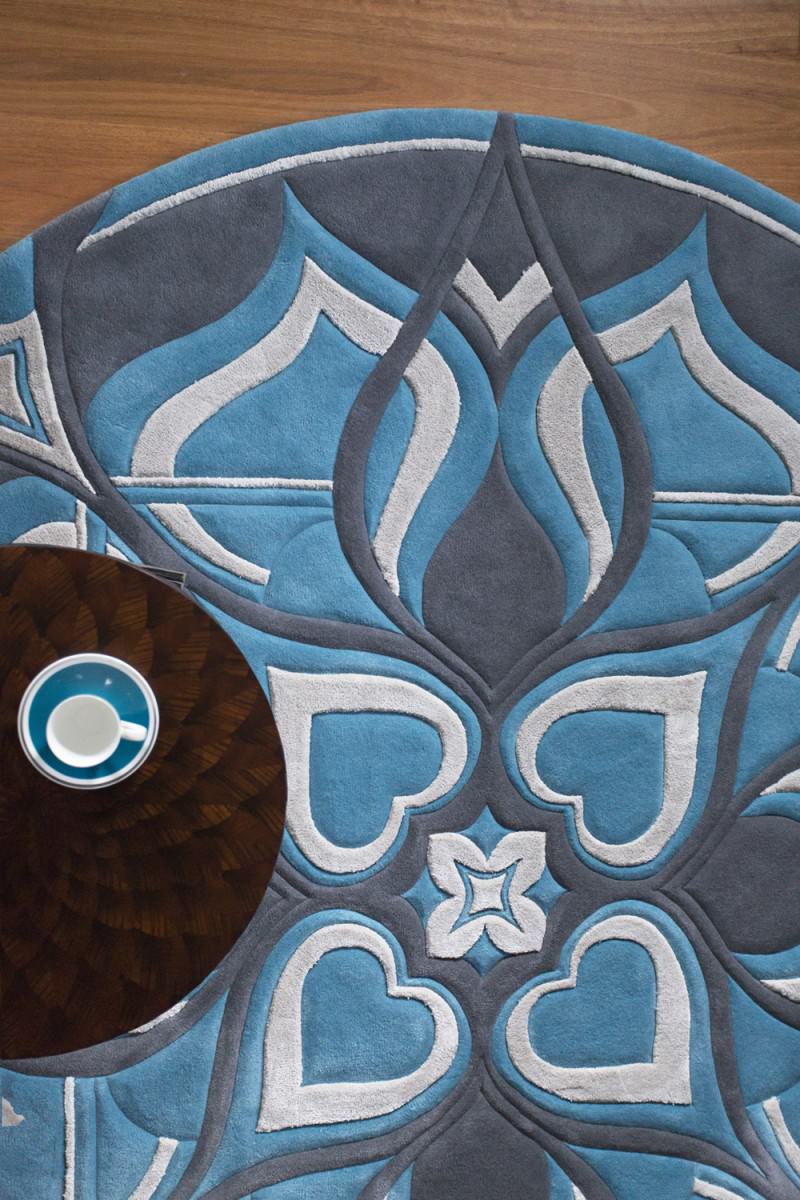 The ambiance of this sitting and dining room underwent a striking transformation through the infusion of bold blue walls. The immediate result was the creation of an intimate and cozy atmosphere—an ideal setting for unwinding with a whiskey in hand, accompanied by the smooth melodies of cool jazz. This was precisely the envisioned purpose for our clients in utilizing this sitting room!
Now, let's explore the meticulous details:
To counterbalance the dominating straight lines in the room, we introduced a custom-designed round rug, adding a touch of visual intrigue.
The exquisite credenza in the dining room was a product of collaboration with local furniture artisan Anton Gerner, showcasing a seamless blend of craftsmanship and design.
A vintage cabinet, discovered at a furniture auction, became a standout element in the sitting room—a find that garnered well-deserved pride from our team.
Nice words the clients had to say:
'We love our home and thank you for creating a harmonious environment for us. You showed a willingness to listen to our ideas, offered great suggestions, and showed creative flair through designing some unique pieces just for us. We love the way you look at a space and have a vision for what is could become. Camilla, you are unique, and our house is a testament to that!'
Photography by Martina Gemmola