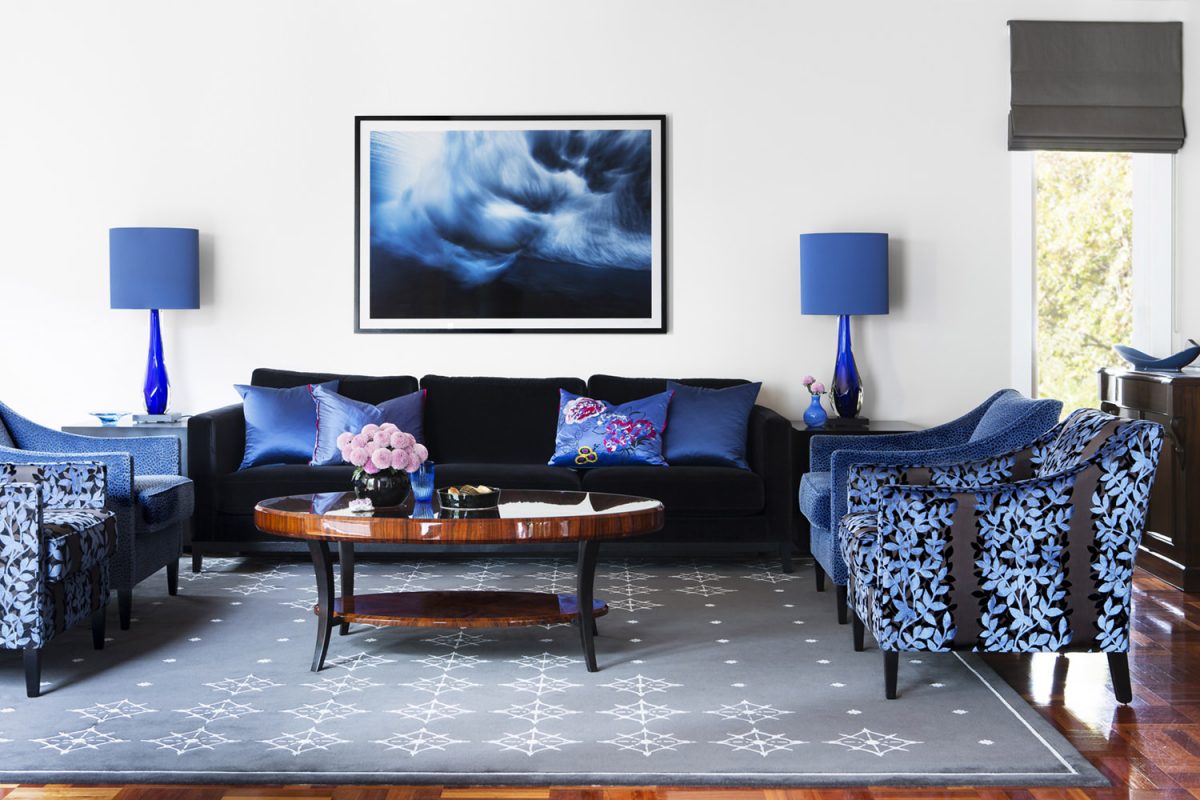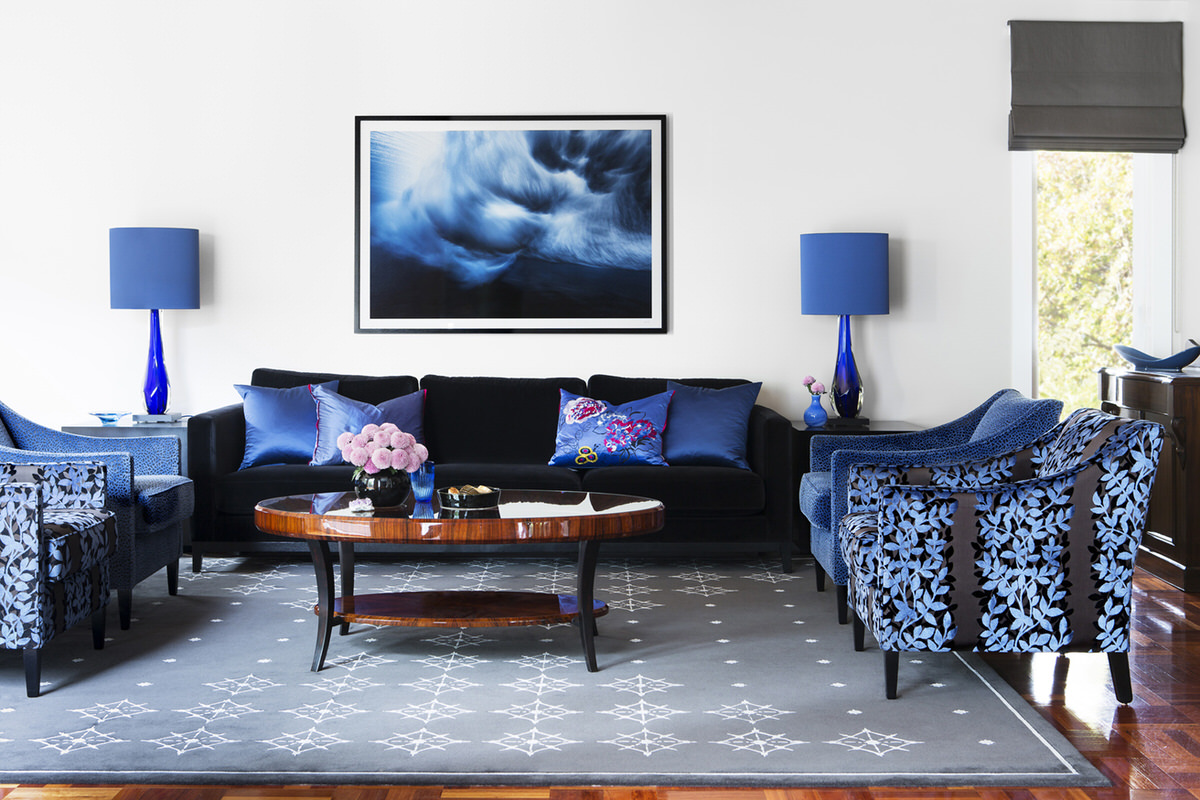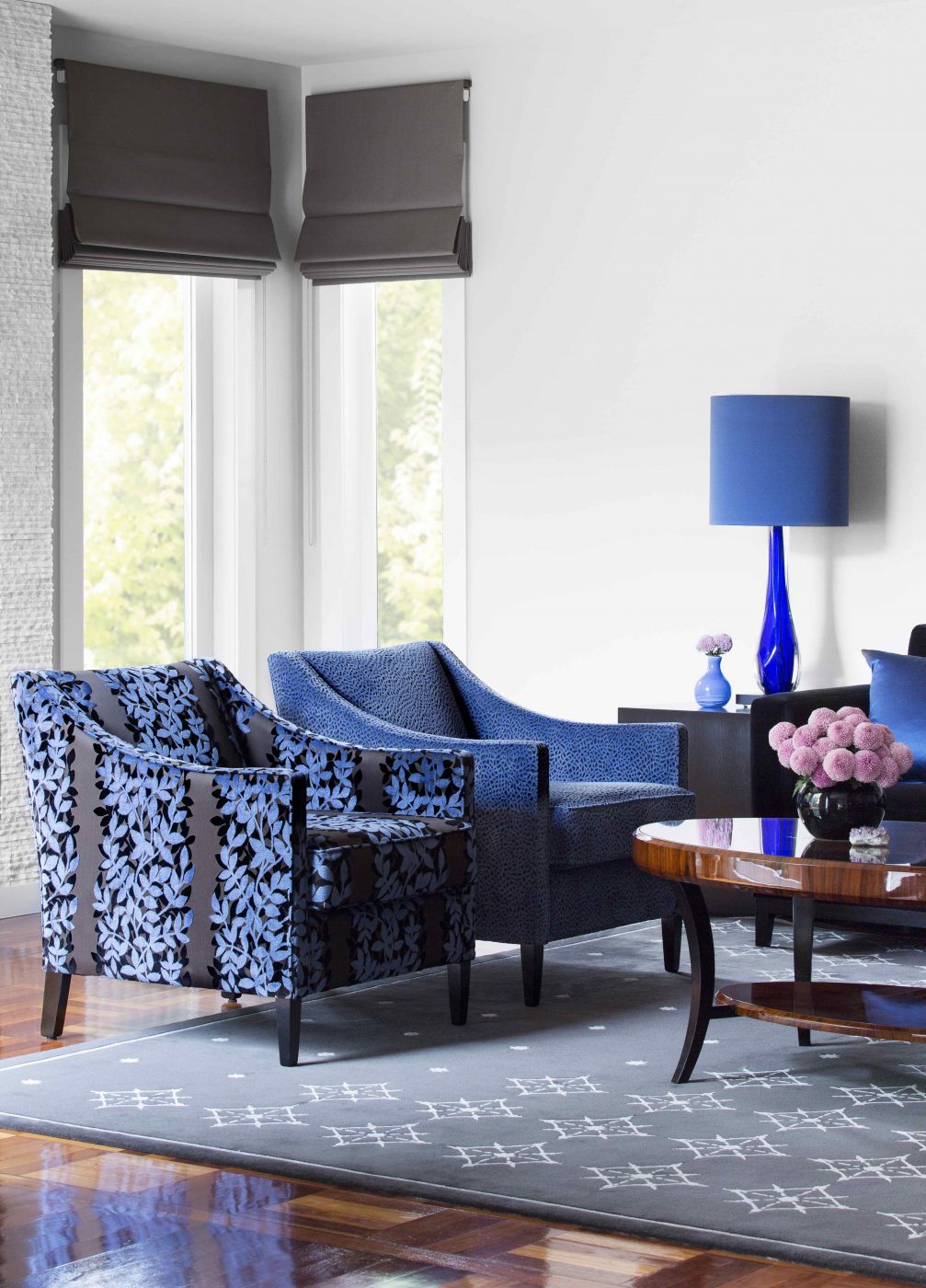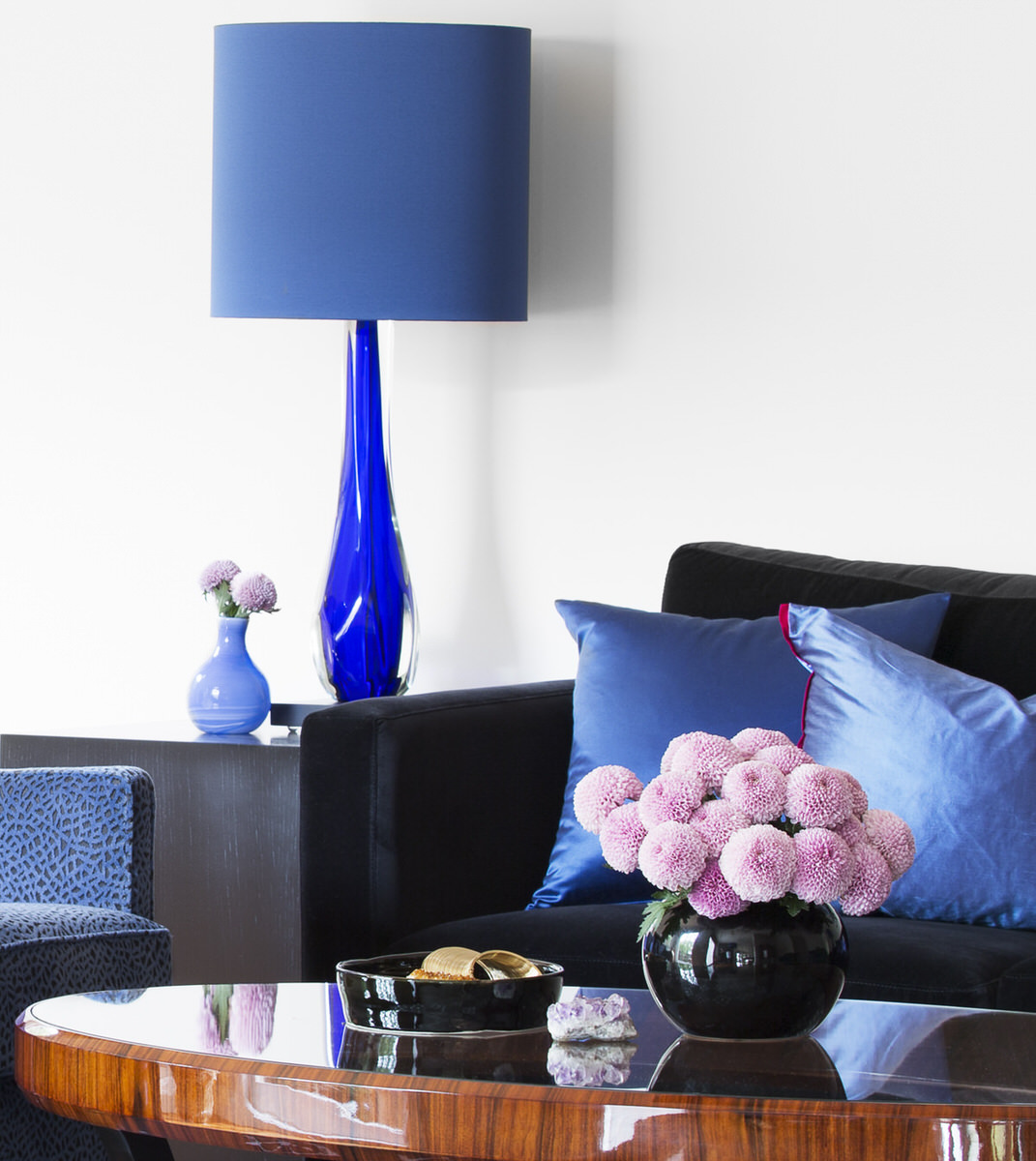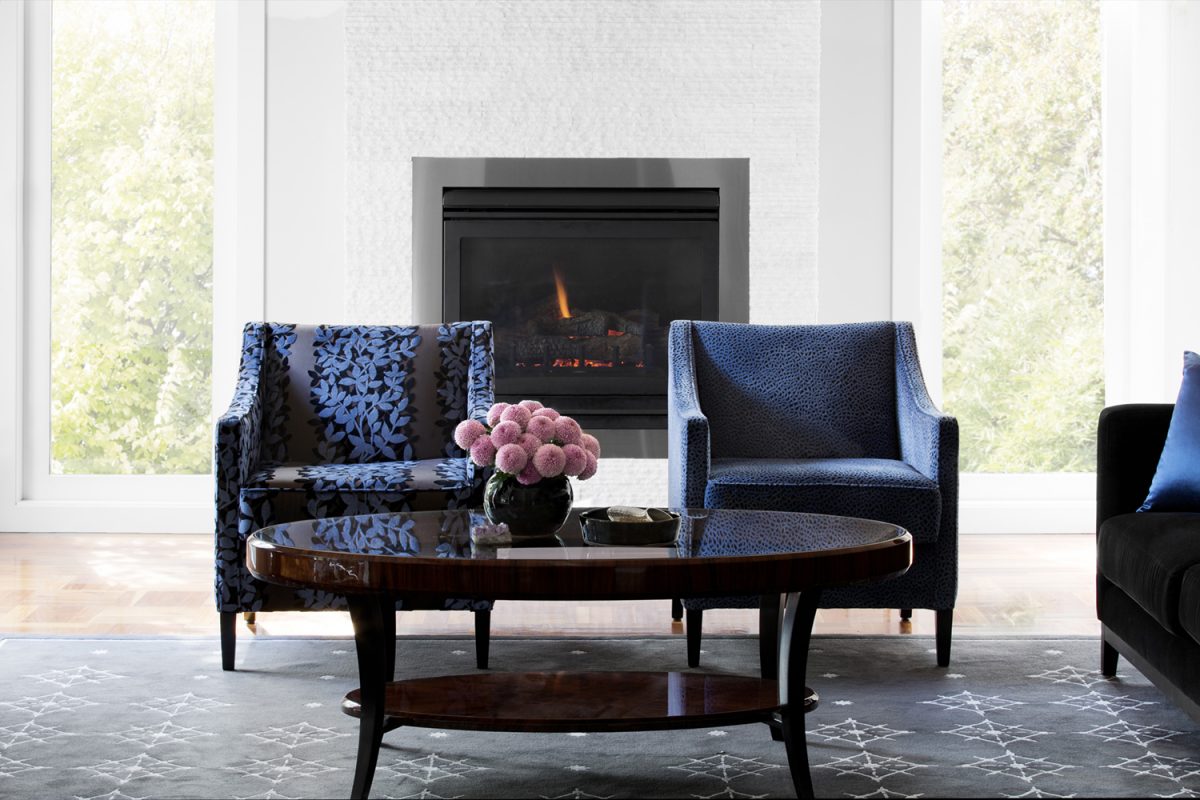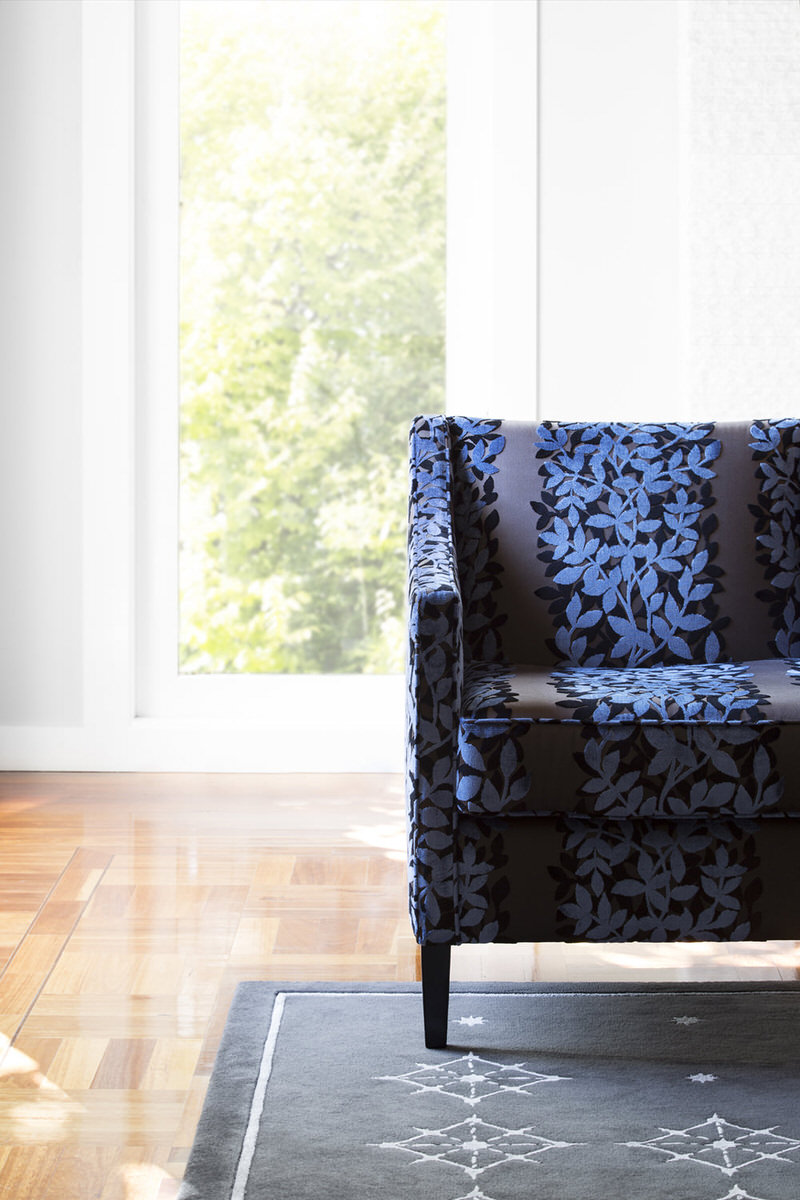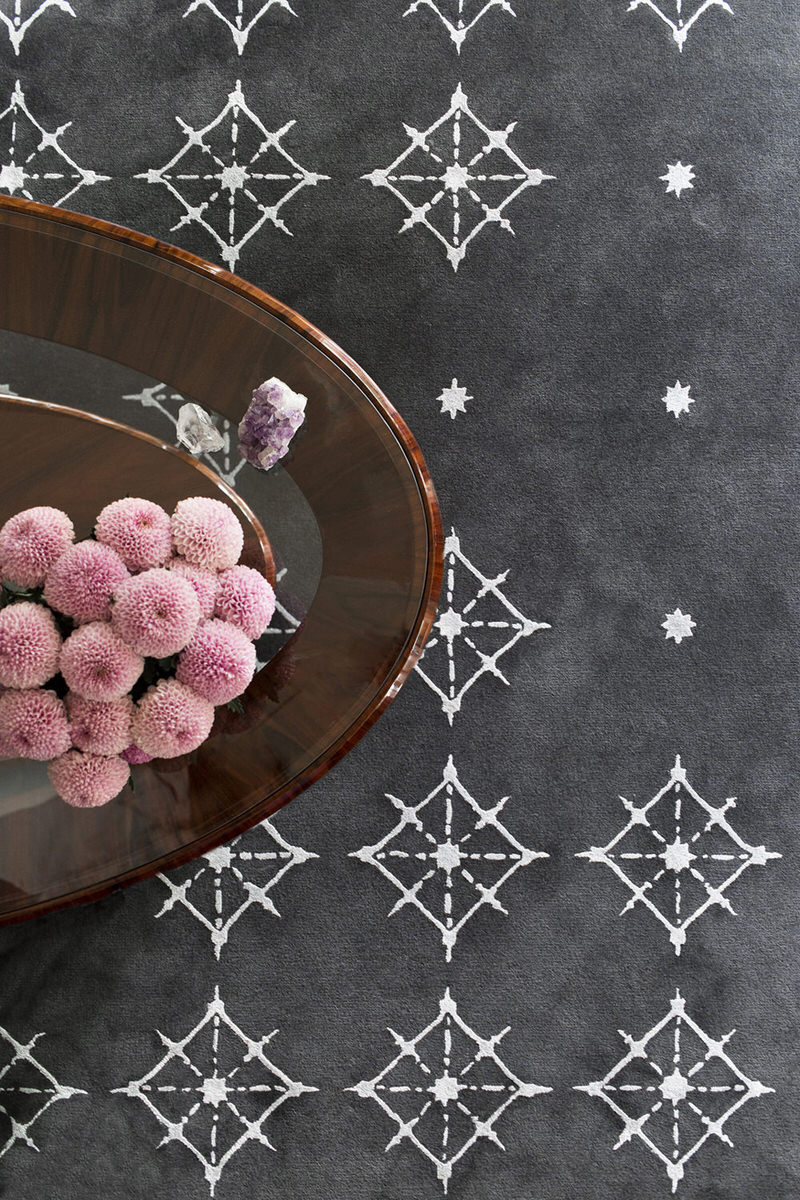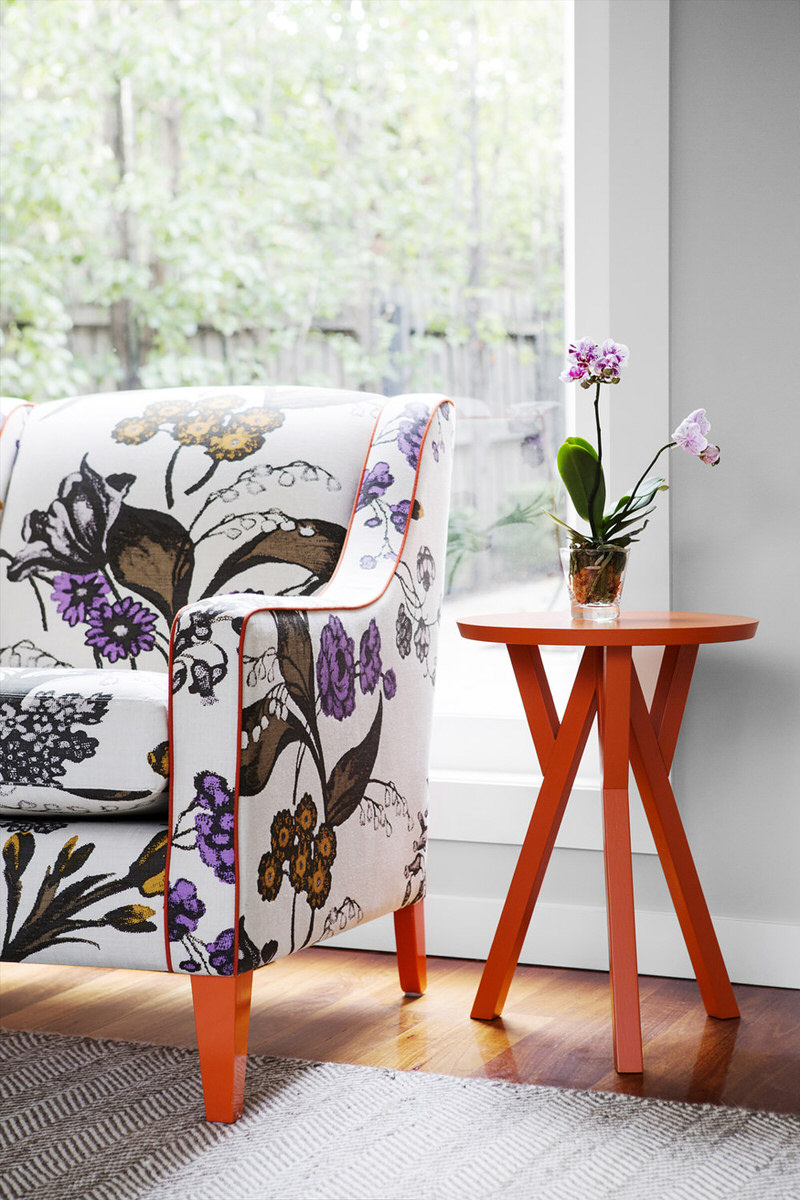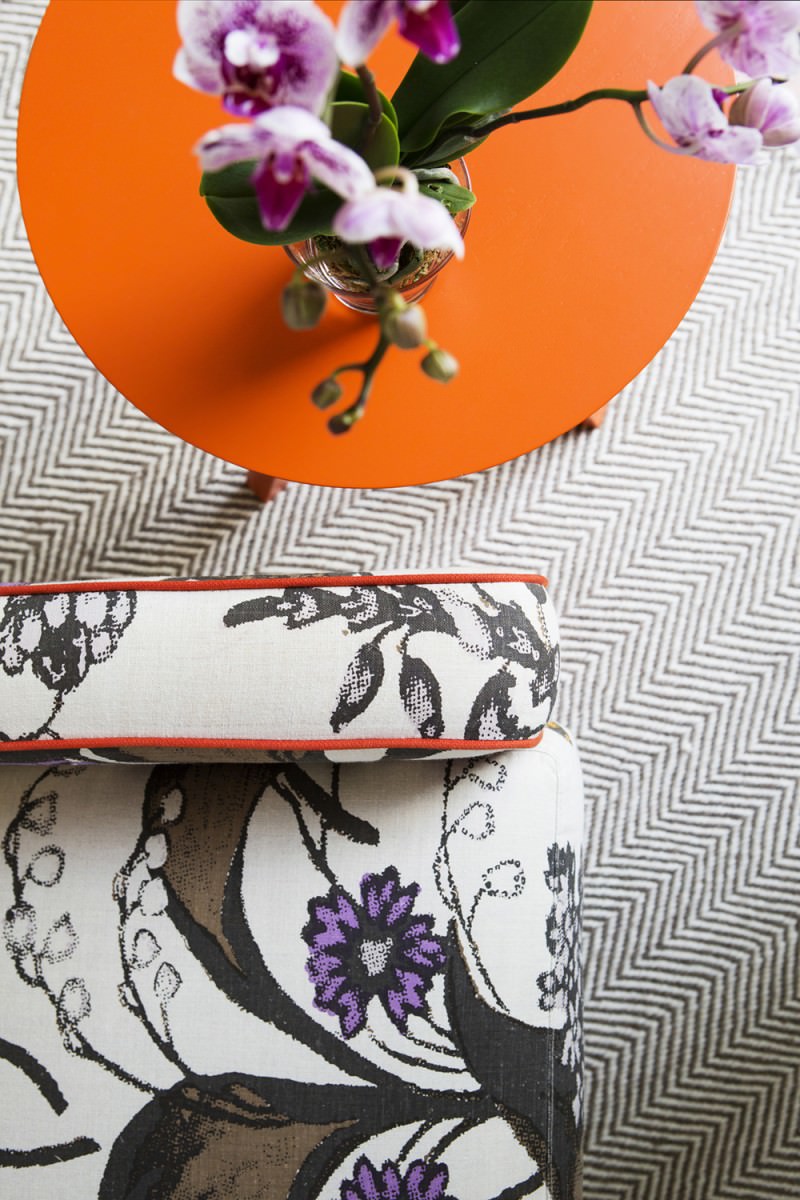 Engaging Conversations in Moody Blues: A Sitting Room Transformation
Now, let's delve into the intriguing details:
In this sitting room, where moody blue tones and luxurious textiles take centre stage, a captivating dialogue unfolds. These elements were artfully employed to harmonise with the existing rich red parquetry floors.
A generously sized area rug was meticulously crafted for the space, featuring a cymatic-inspired pattern that introduces a subtle theme of movement and energy. This theme resonates throughout the room, evident in the carefully chosen photographic art depicting rolling waves and the lively upholstery fabrics.
A remarkable collaboration unfolded as Camilla joined forces with glass artist Phillip Stokes to craft the show-stopping glass lamps, adding an exquisite touch that elevates the entire space.
Featured in House & Garden Top 50 rooms 2016
Photography by Martina Gemmola