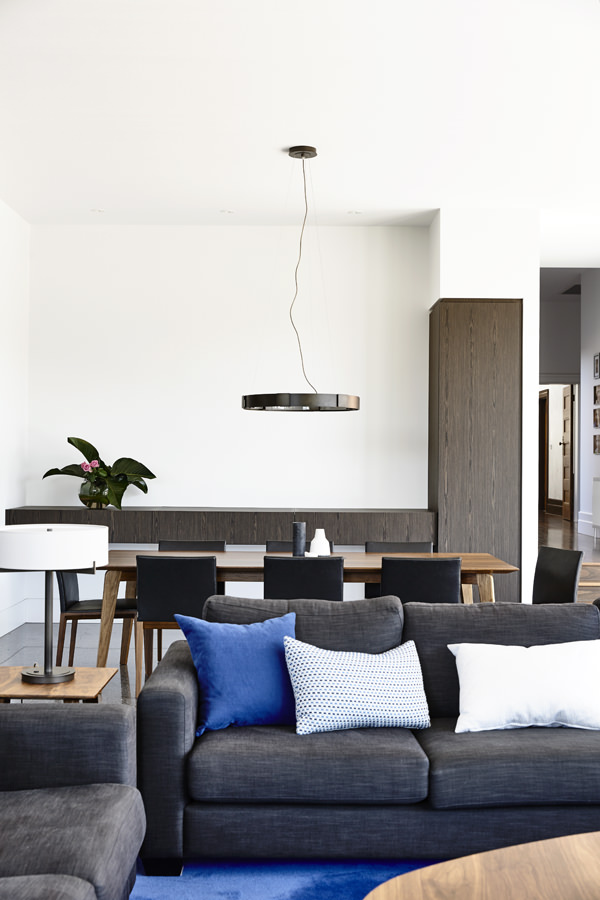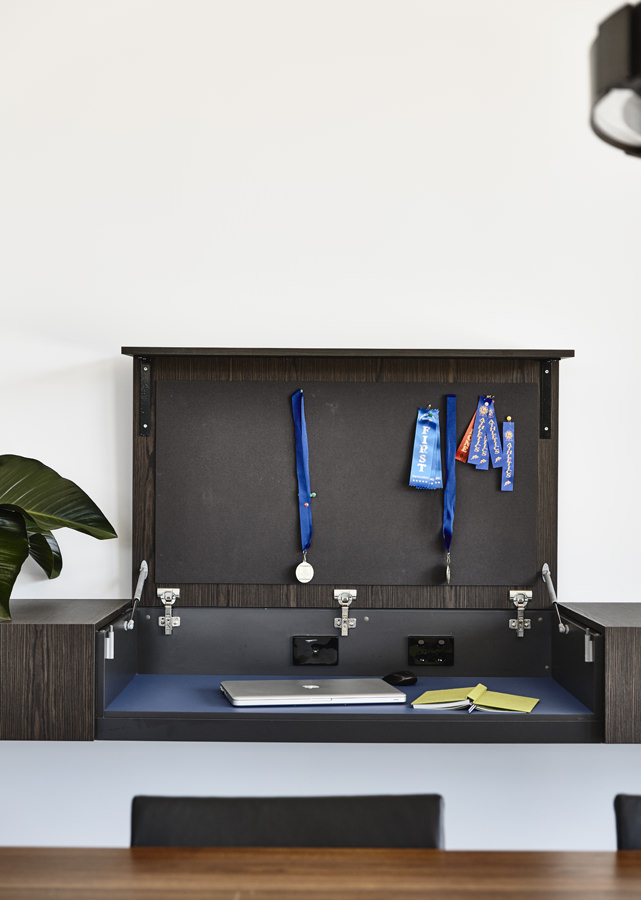 Functional Design
Console table by day, children's home work desk by night!  A clever and functional design solution for the family room of our Kew project.
The primary purpose of this desk system that we devised and designed for our kew project, was to give the children somewhere to do their home work that was supervised, yet didn't take up all of the families living space or dining table.
The console desk allows for individual space for each child to work in. When homework is done, or you don't want to look at the mess any more – with the simple action of closing the gas lift lid, the whole unit becomes a useable console table.
We do think it is a bit clever!
As featured in House & Gardens magazines Home Organisation tips – view here