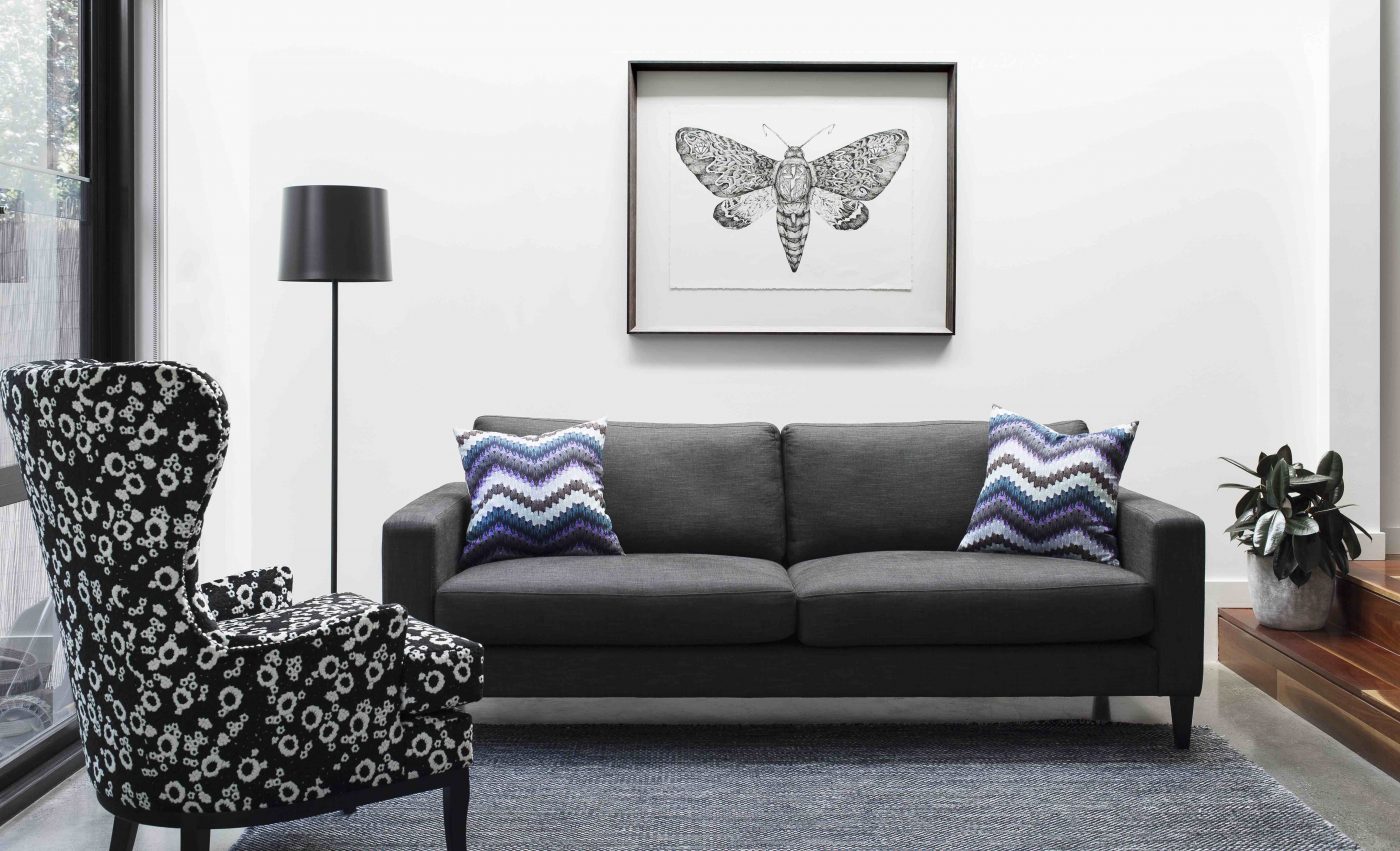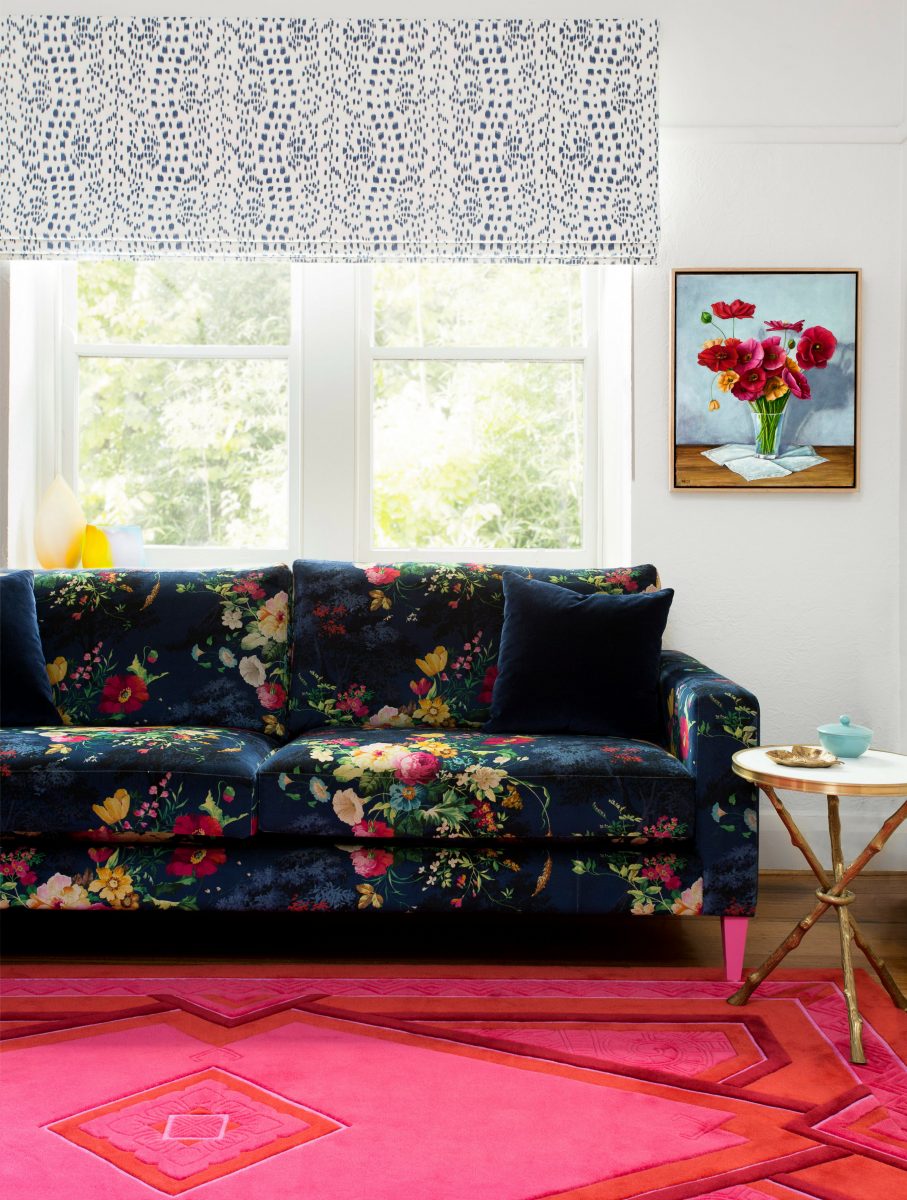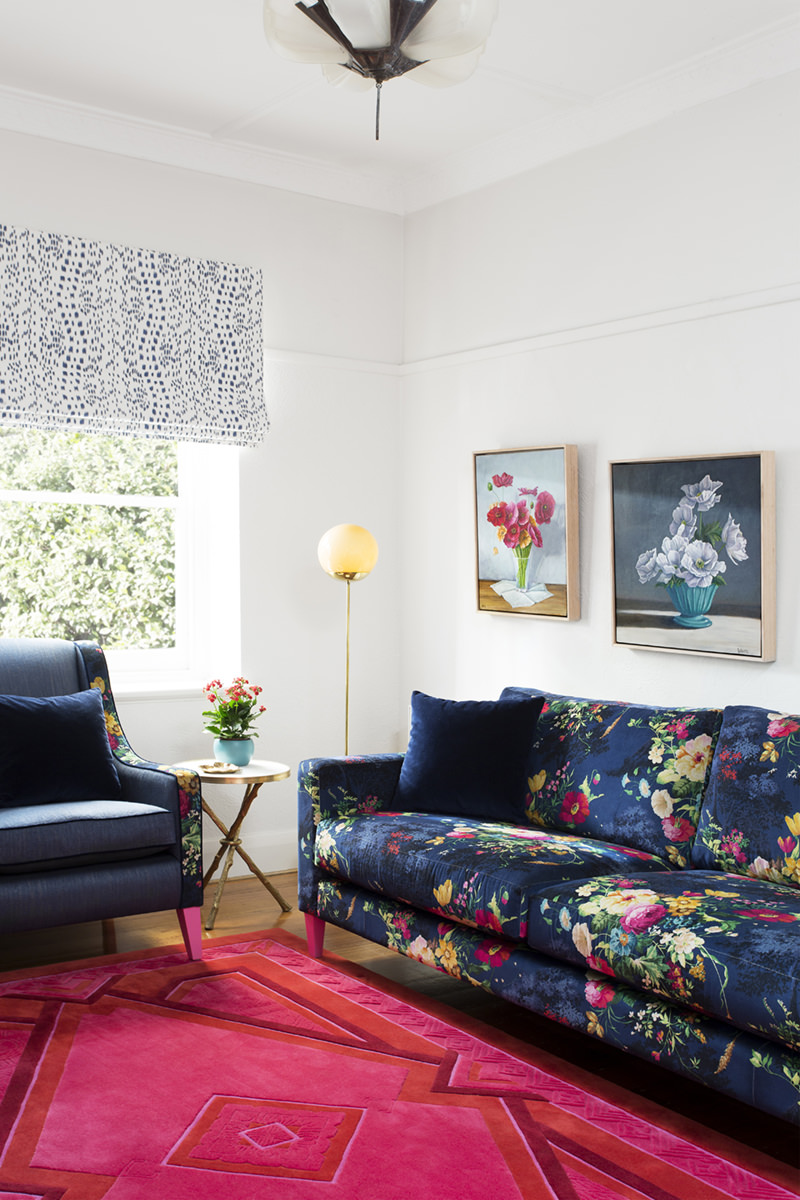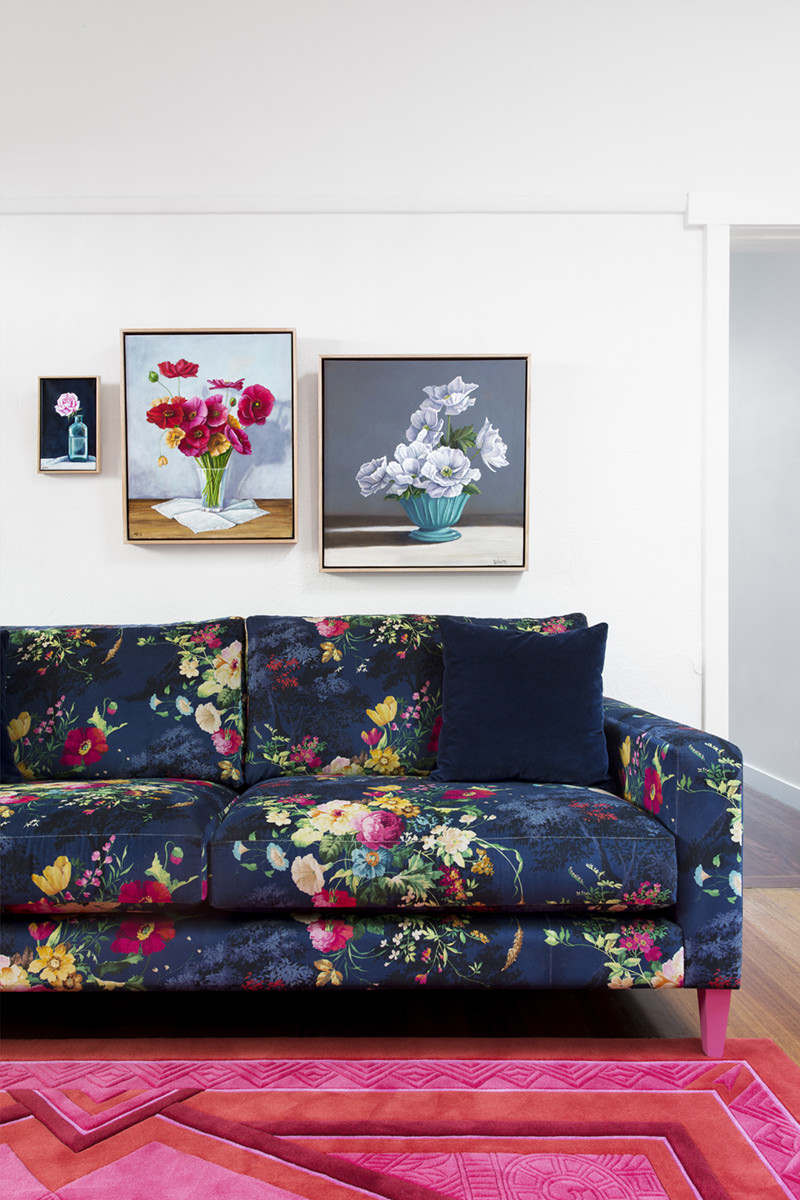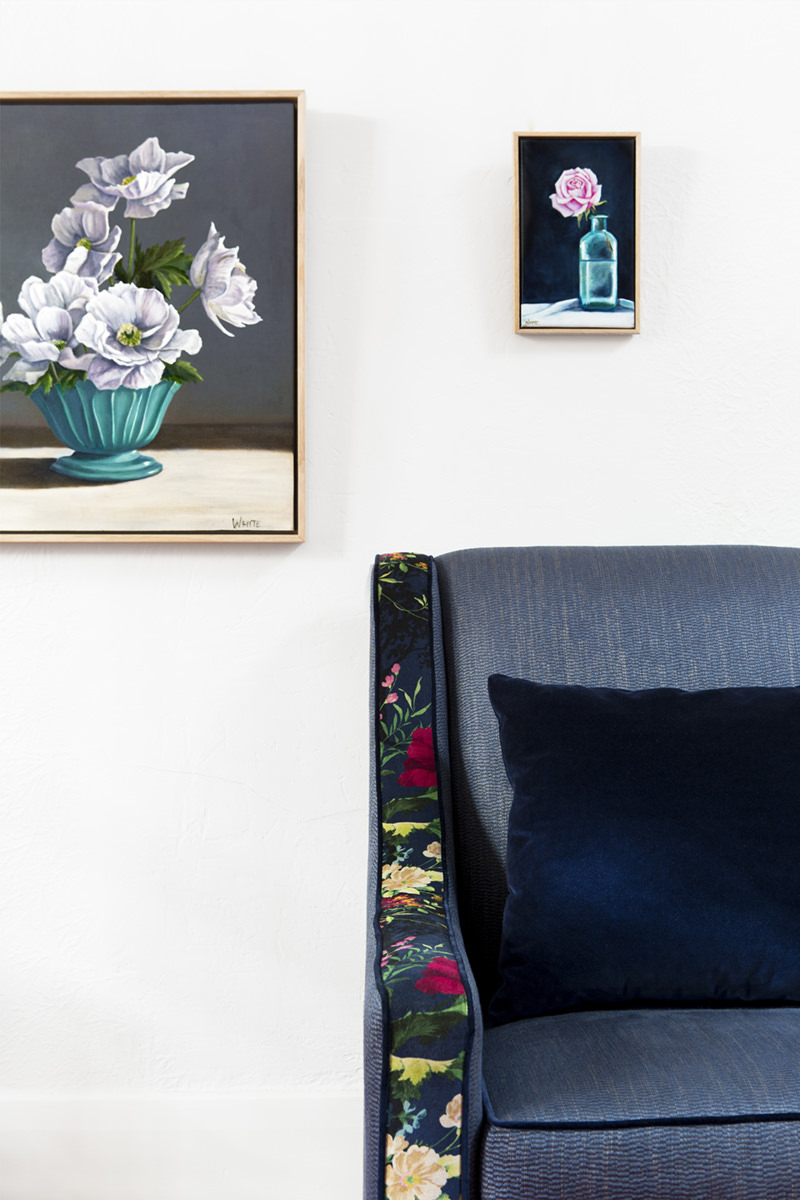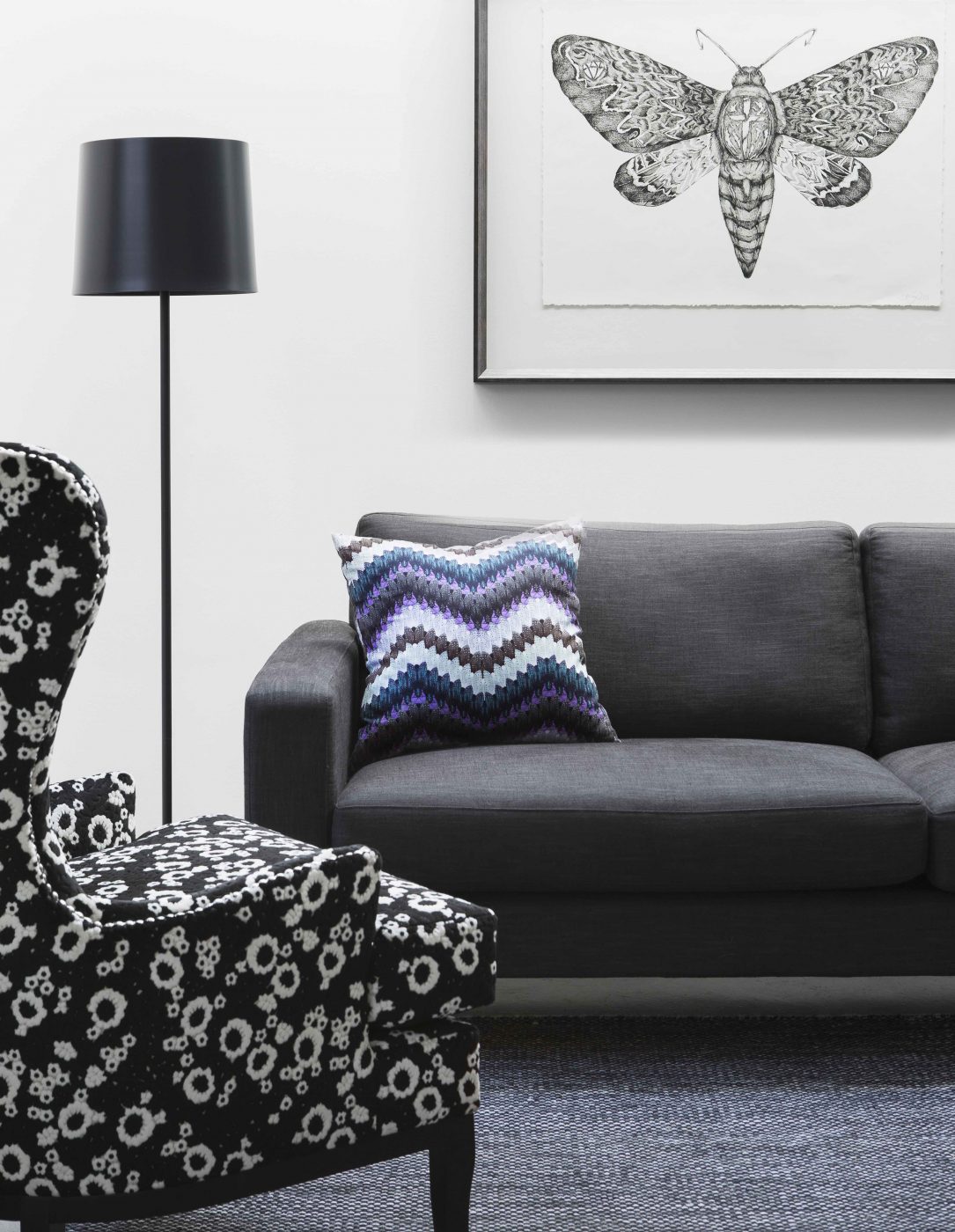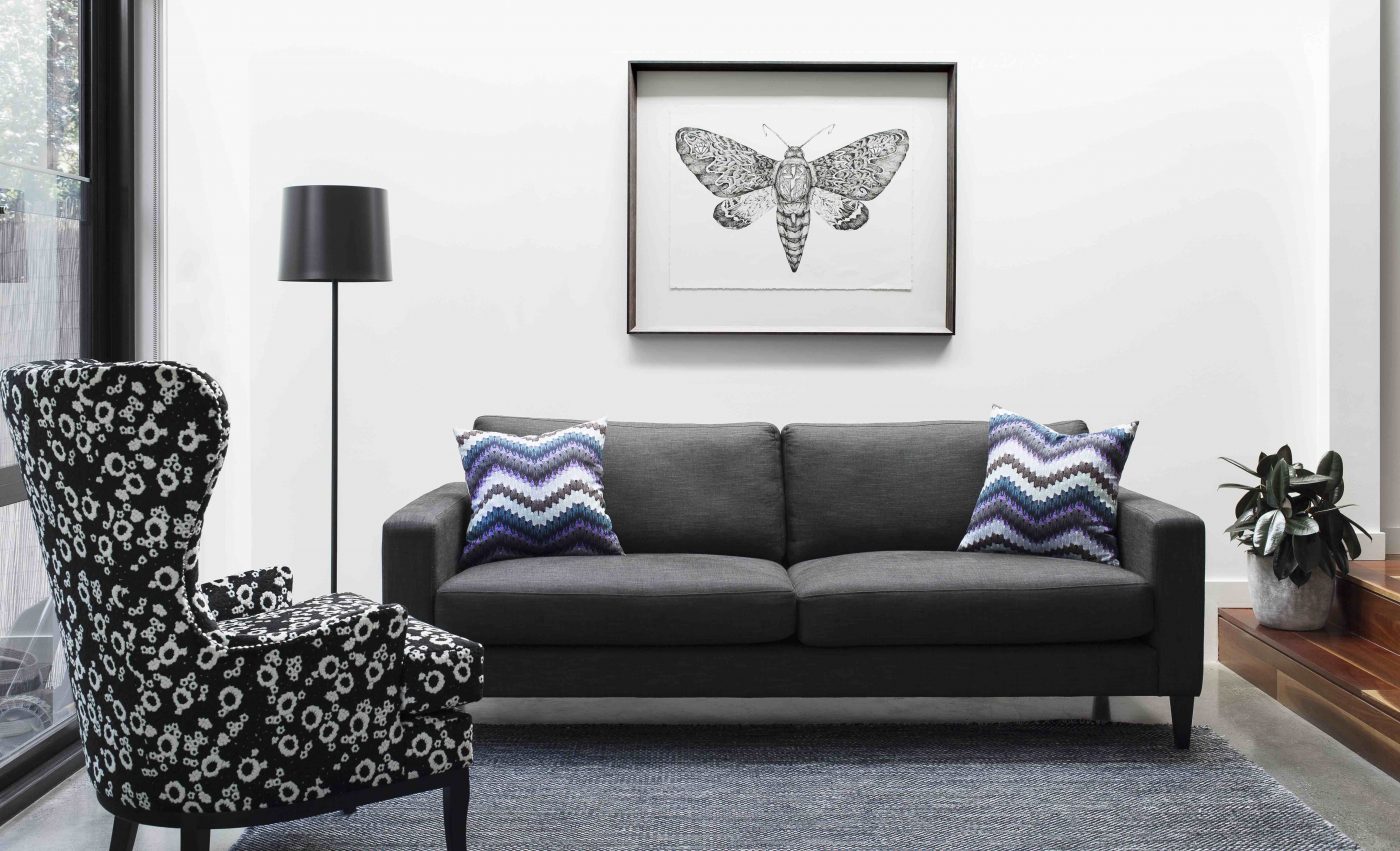 A compact sitting room that packs a punch, and a relaxed easy living family room were the interior solutions for this home.
Let's talk about some the details:
The custom designed sculptured floor rug, mirrors the details of the art deco ceiling rose overhead. The colours were chosen with thoughts of what would best hide potential red wine spillages!
The art was commissioned to work perfectly with the the colours in the room.
The pieces in the relaxed open living room- where the everyday living happens, were selected with thoughts of the family dog and the minimal maintenance required for upkeep.  The artwork in this room was created especially for the family, with personal motifs representing each member of the family found within – such a lovely and special touch!
Did you notice the pink socks on the sofa? Just a touch of something a bit different!
What the clients have to say:
"What was an awkward transitional sitting room has been transformed into a vibrant, cosy & original room, where we love sitting on drab wintry nights! – thank you!"
Photography by Martina Gemmola