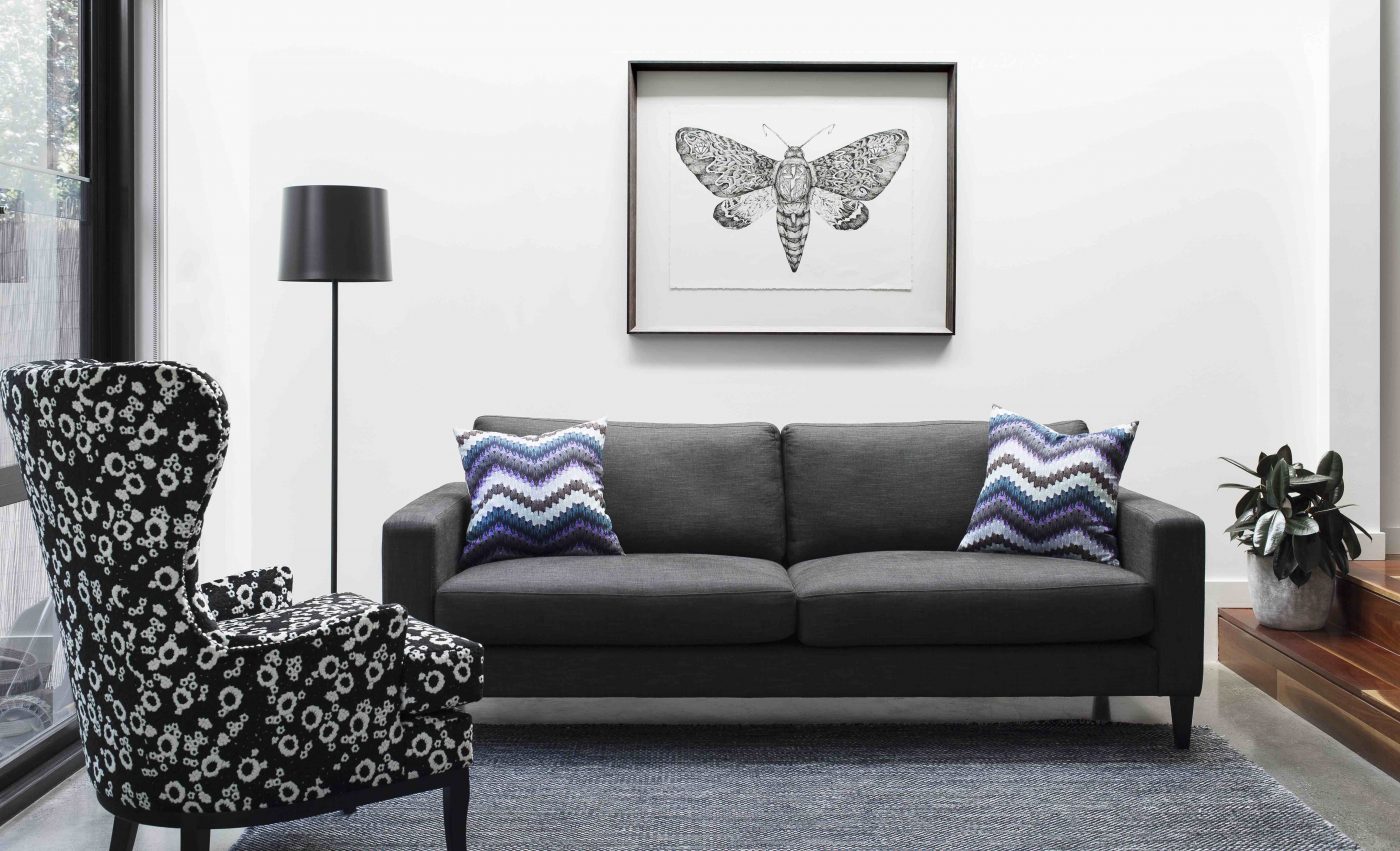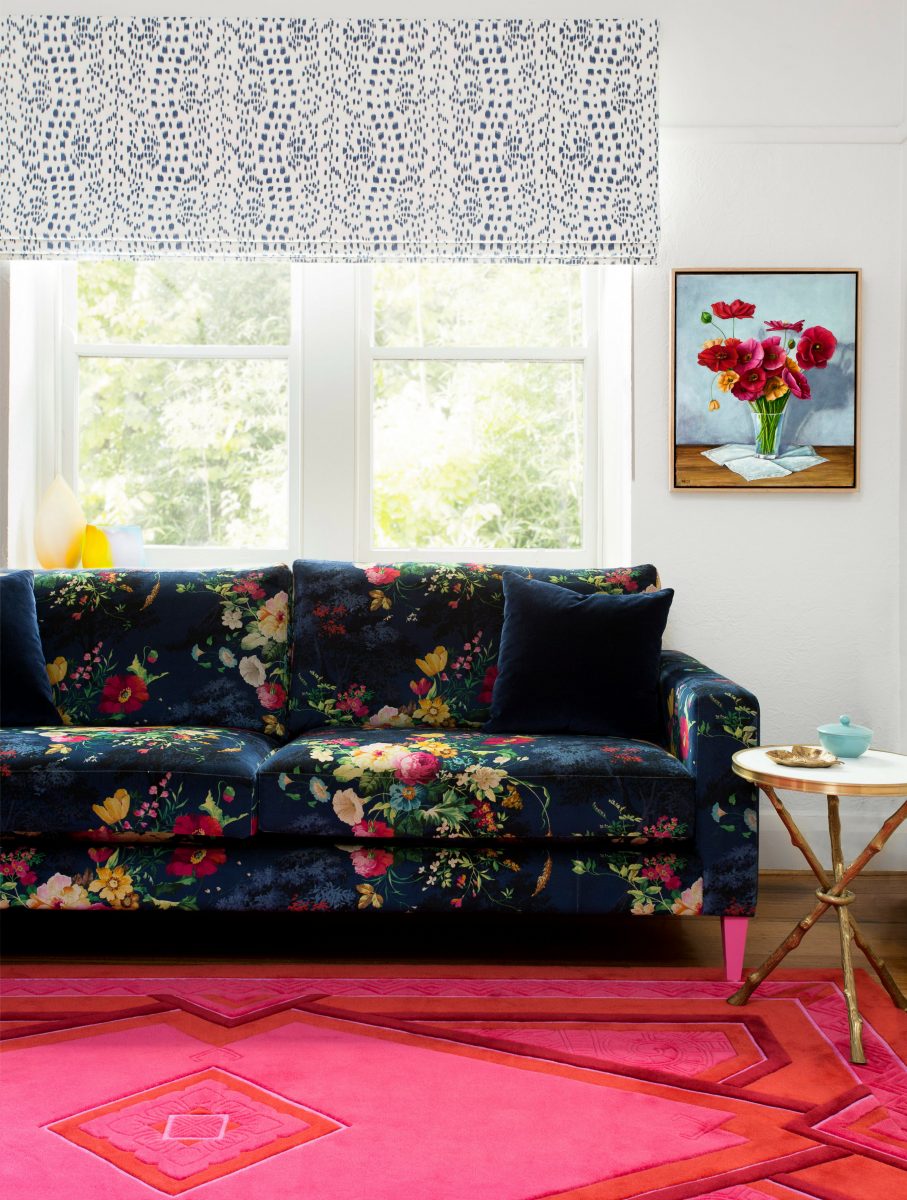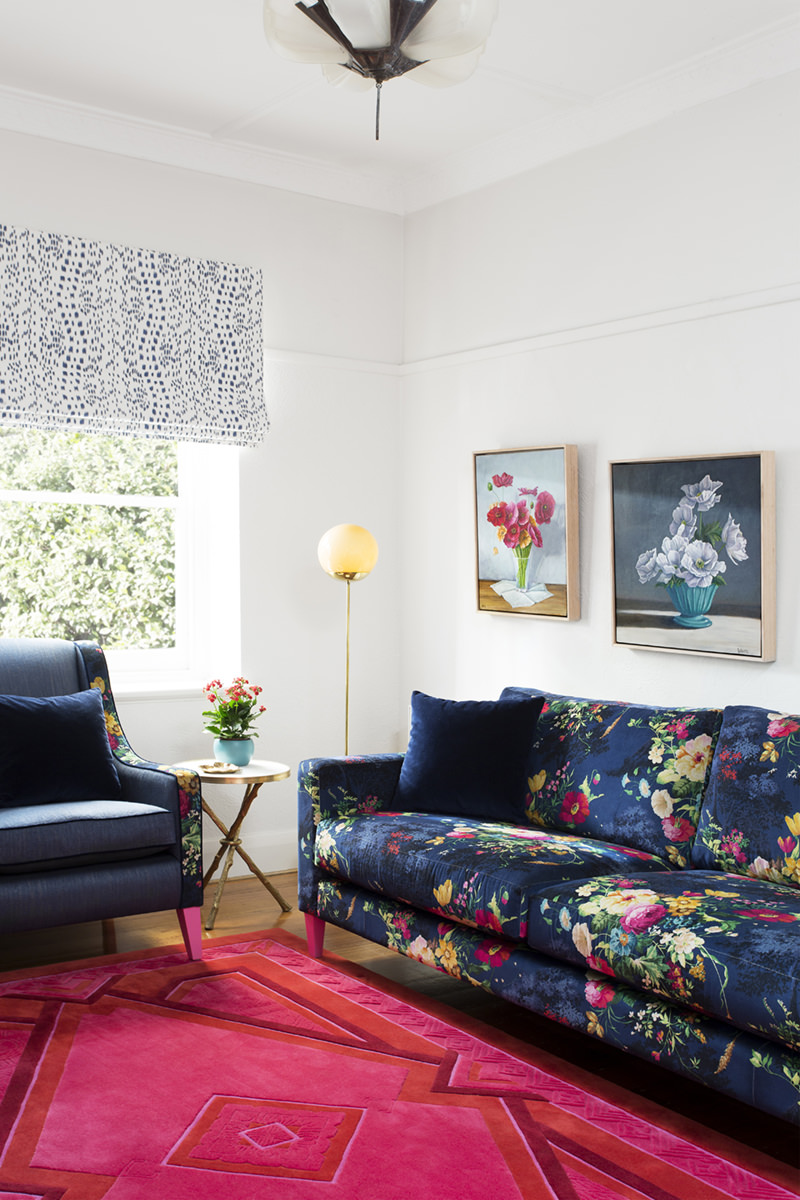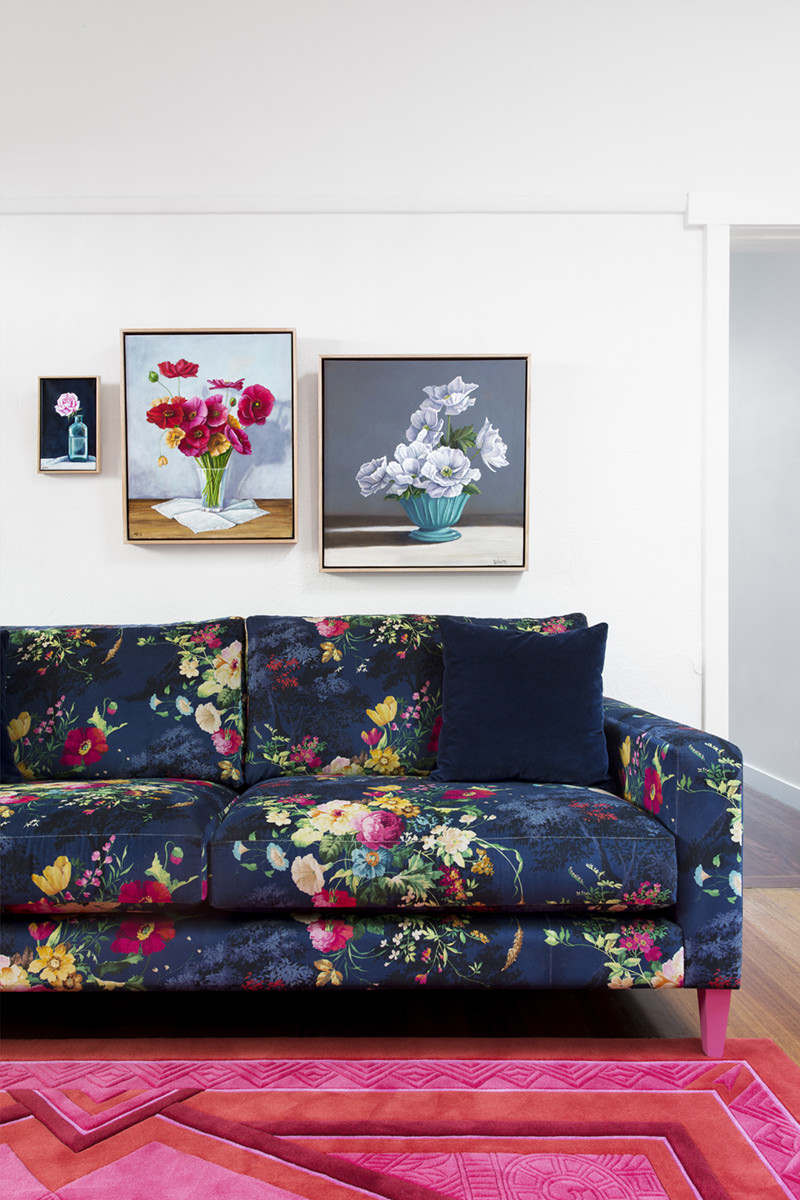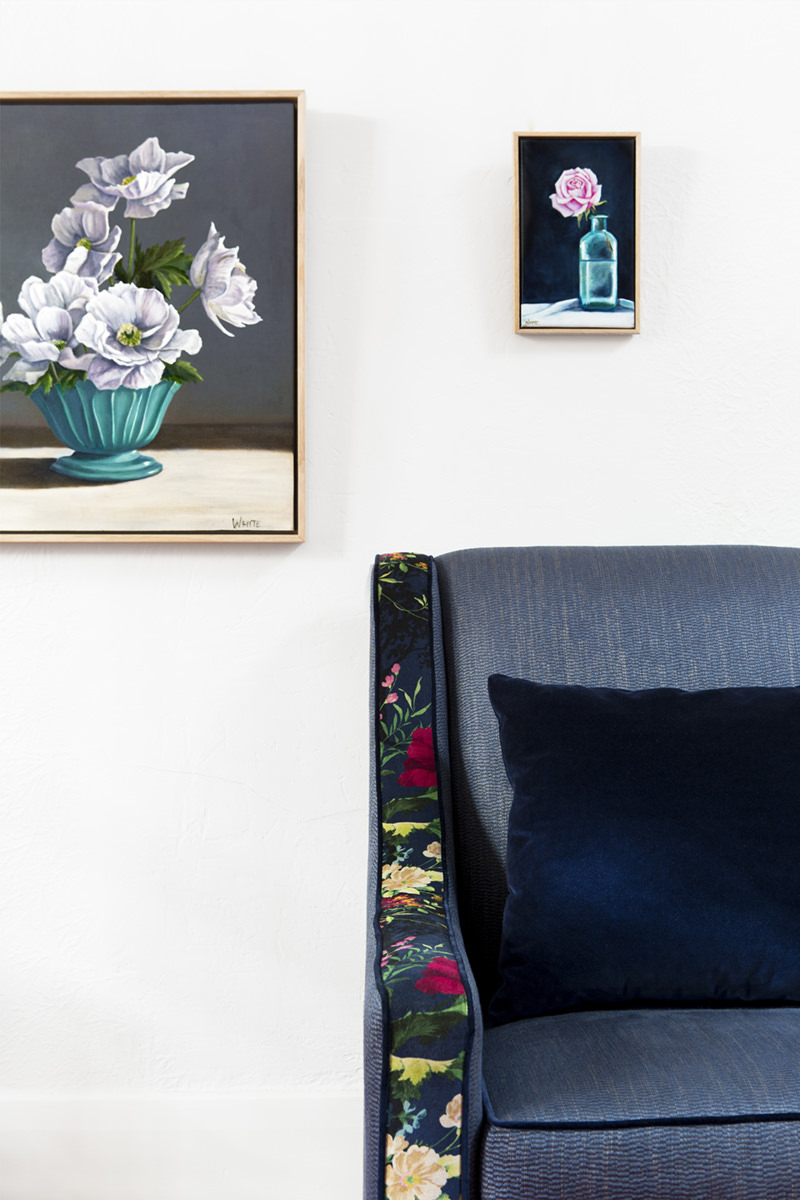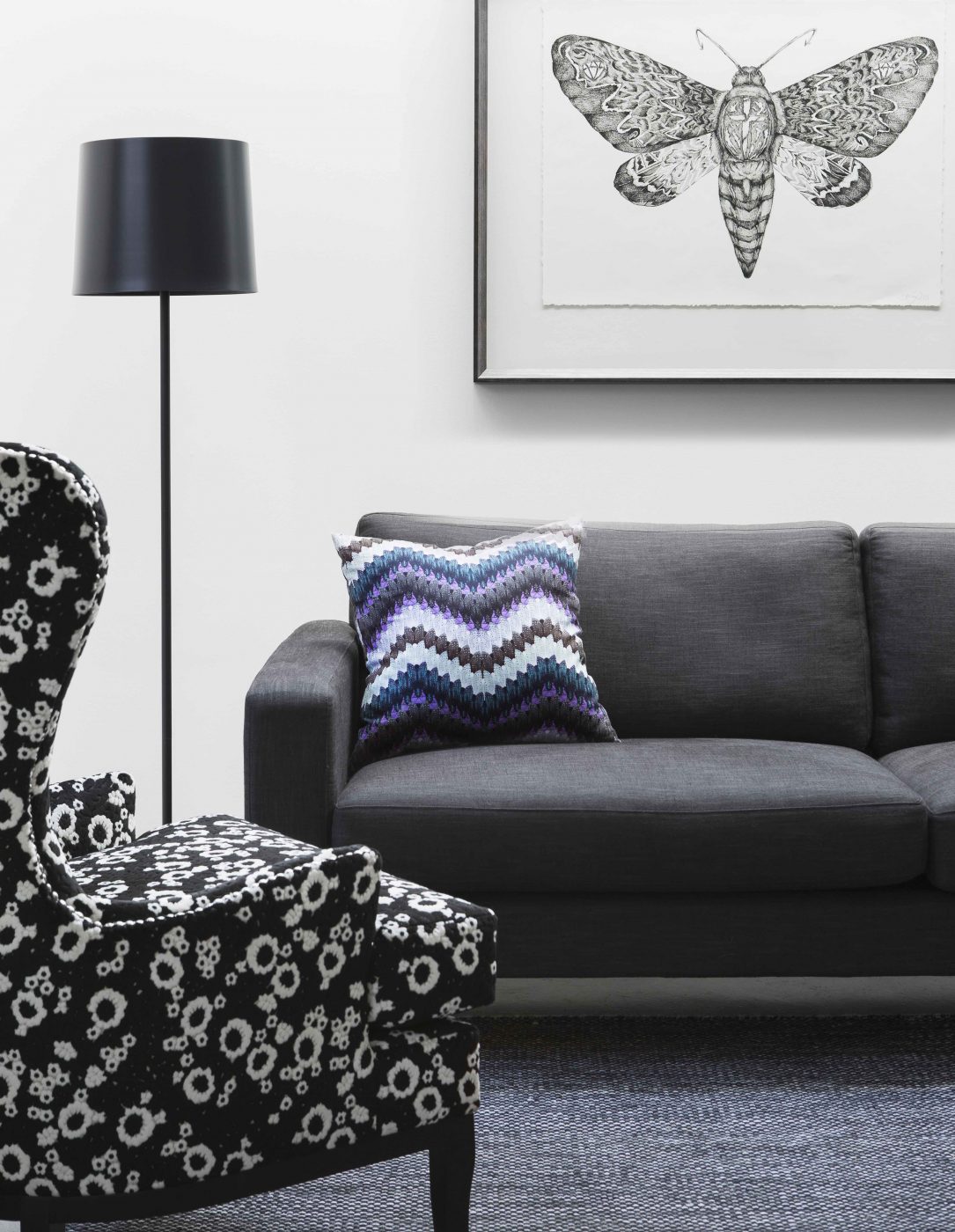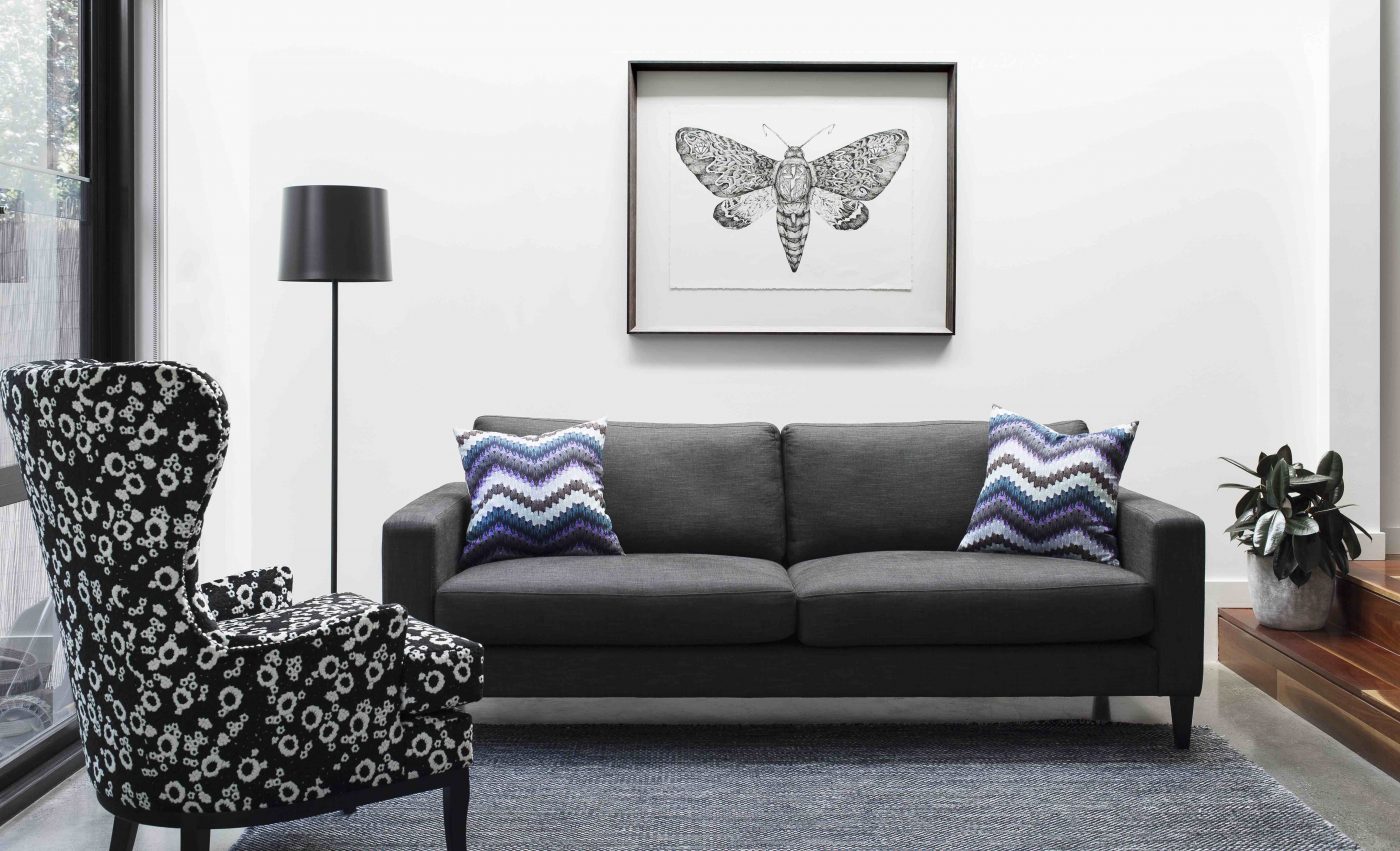 Efficient Elegance: Crafting a Compact Sitting Room and Casual Family Space
Now, let's dive into the captivating details:
A custom-designed sculptured floor rug takes centre stage in the compact sitting room, mirroring the intricate details of the art deco ceiling rose overhead. The colou palette was thoughtfully selected with an eye on concealing any potential red wine spillages—a practical yet stylish touch.
Art pieces were commissioned to seamlessly integrate with the room's colour scheme, creating a harmonious visual narrative.
In the relaxed open living room, designed for everyday living, every element was chosen with the family's canine companion in mind, emphasising minimal maintenance. The artwork in this space holds a deeply personal touch, featuring motifs that represent each family member—a heartfelt and unique addition.
And did you catch the playful touch of the pink socks on the sofa? It's those delightful details that add a touch of the unexpected!
What the clients have to say:
"What was an awkward transitional sitting room has been transformed into a vibrant, cosy & original room, where we love sitting on drab wintry nights! – thank you!"
Photography by Martina Gemmola