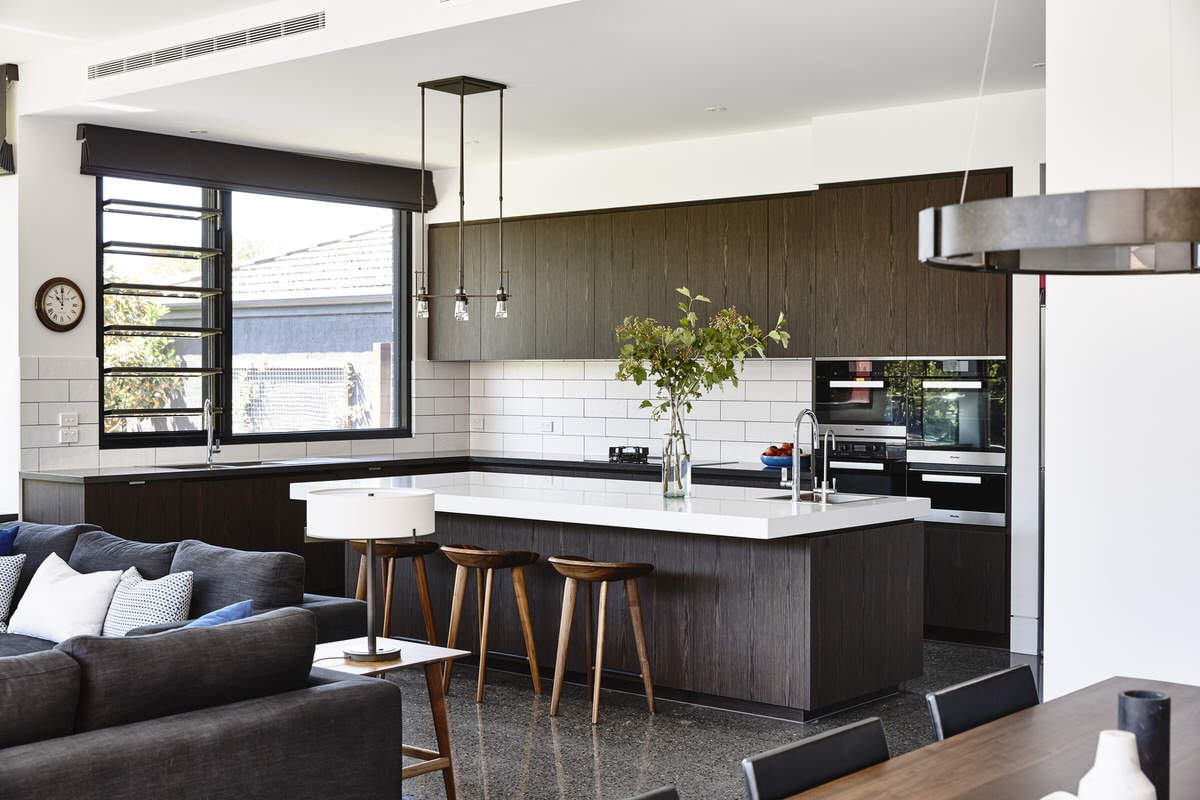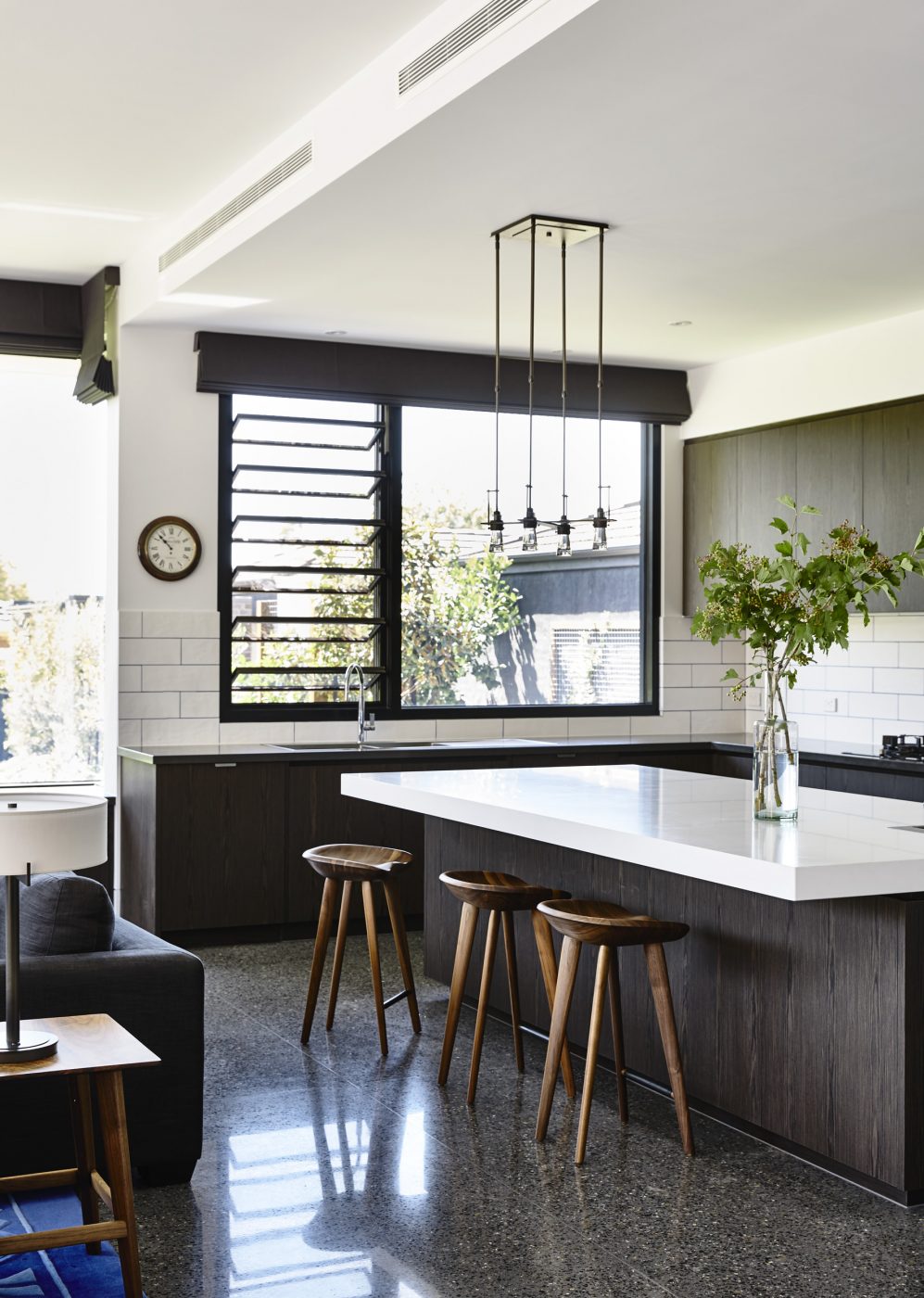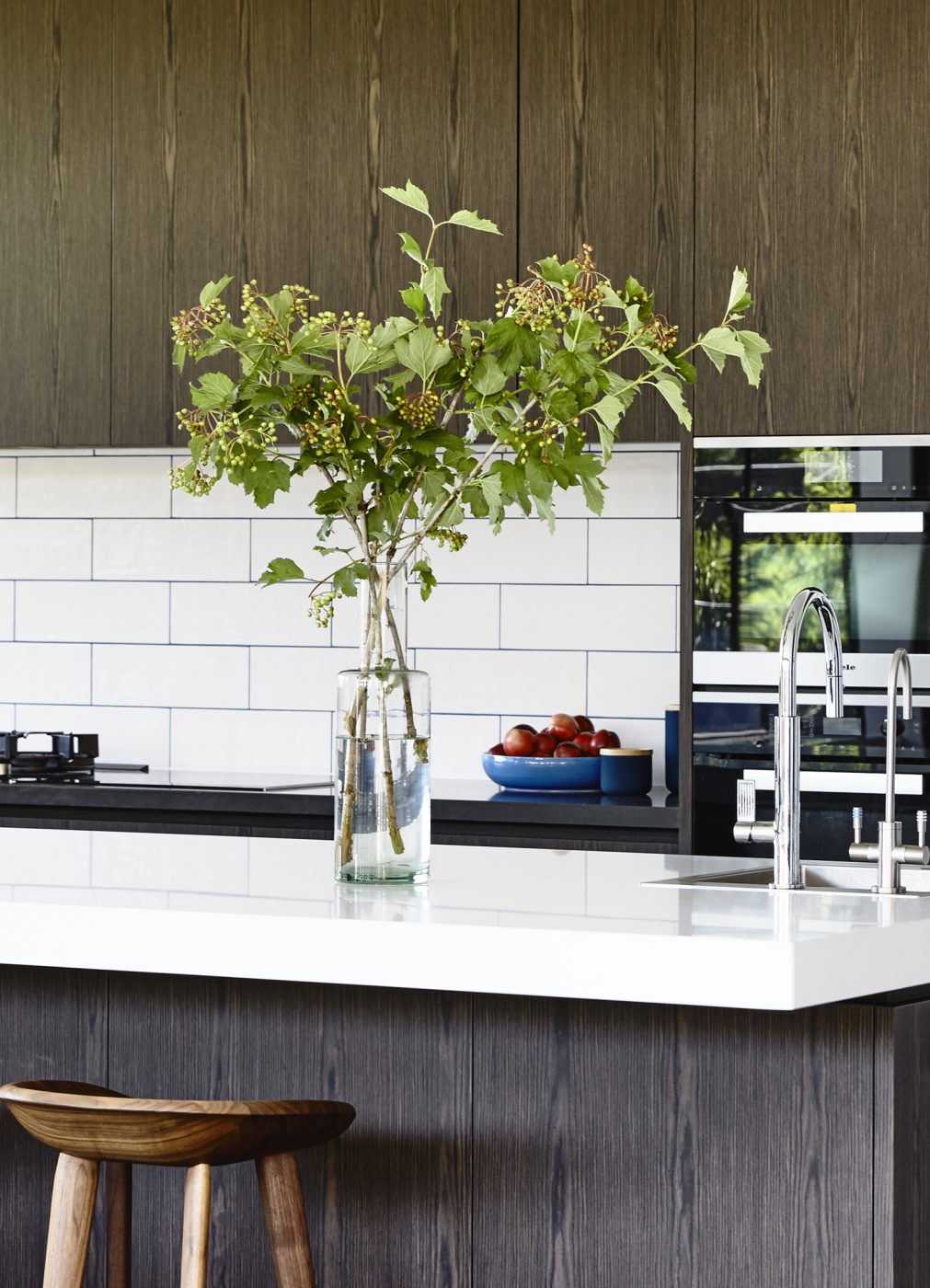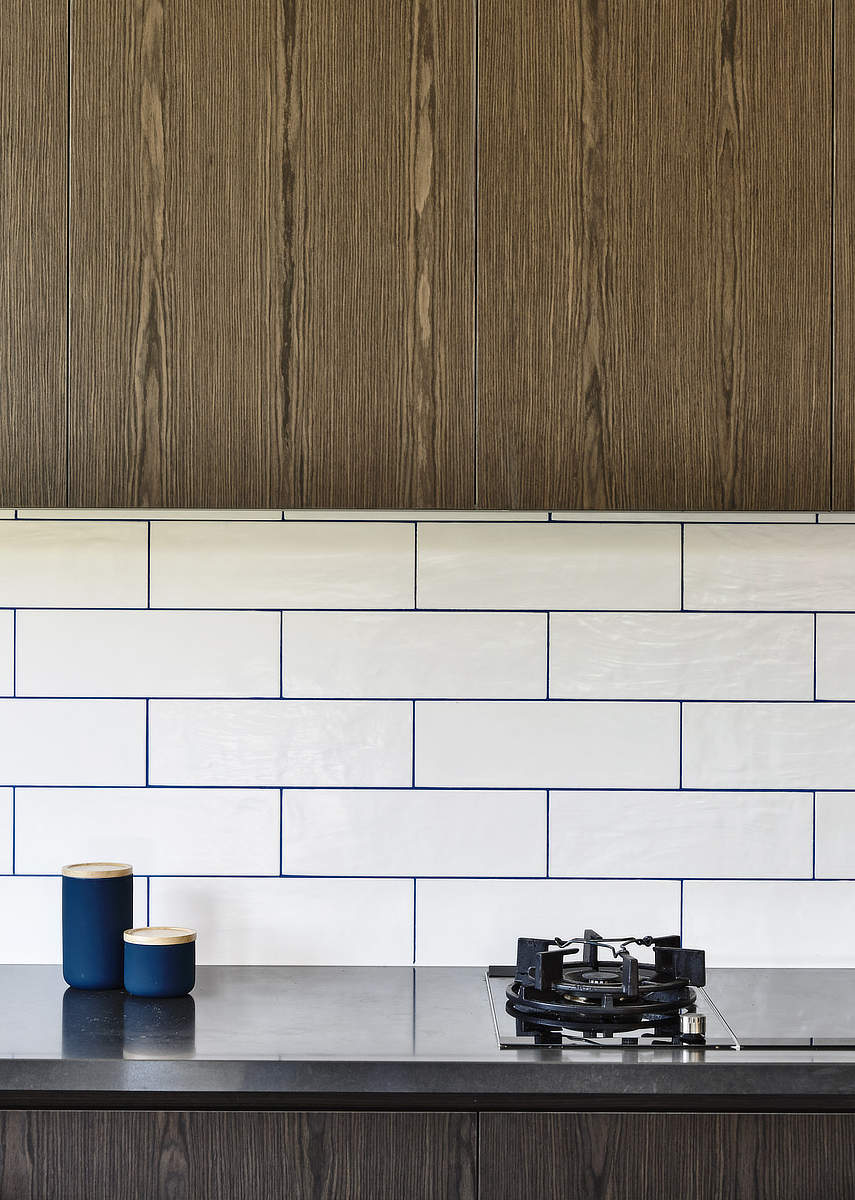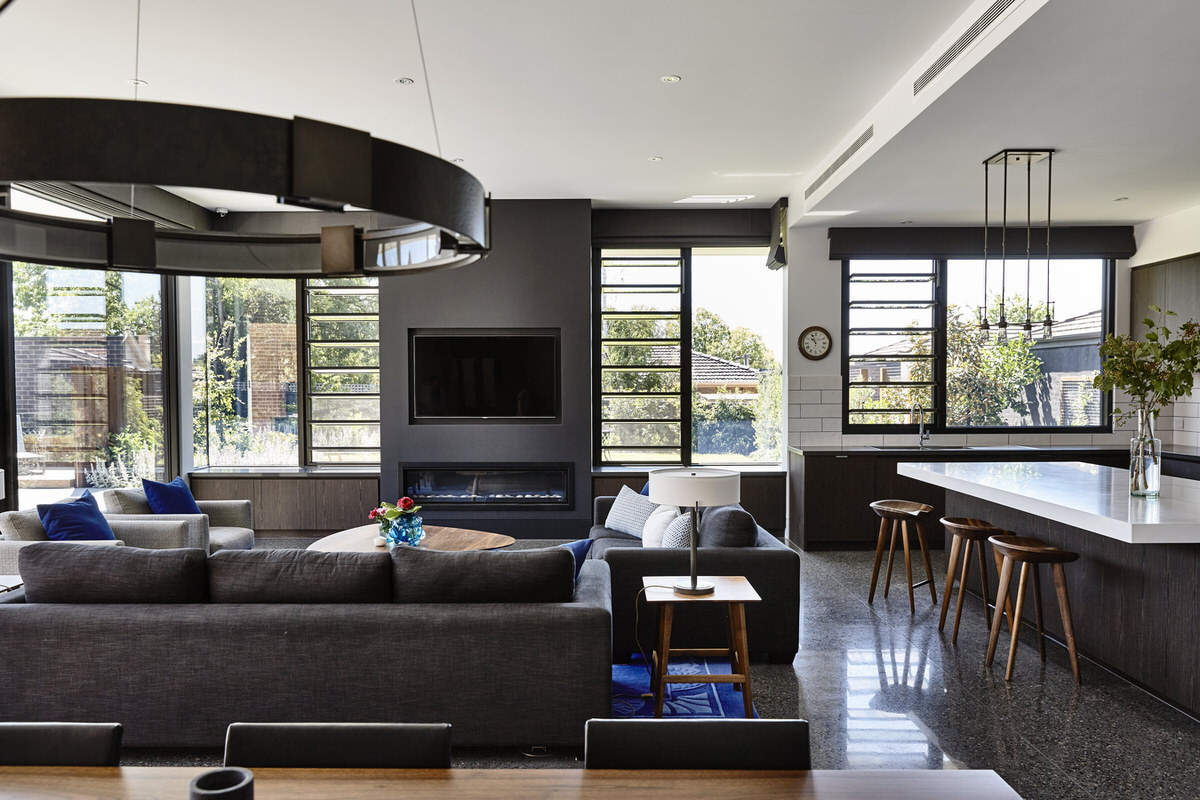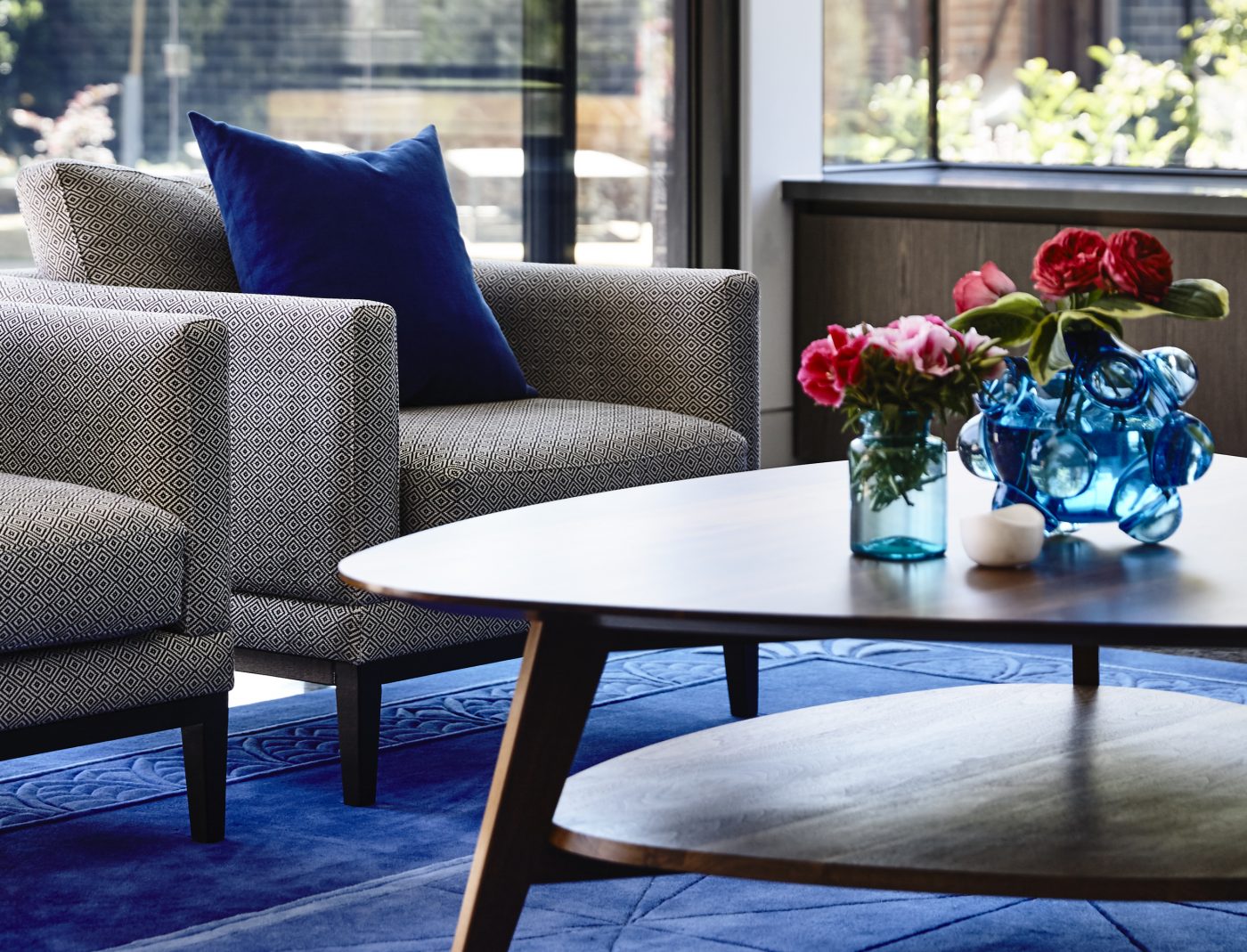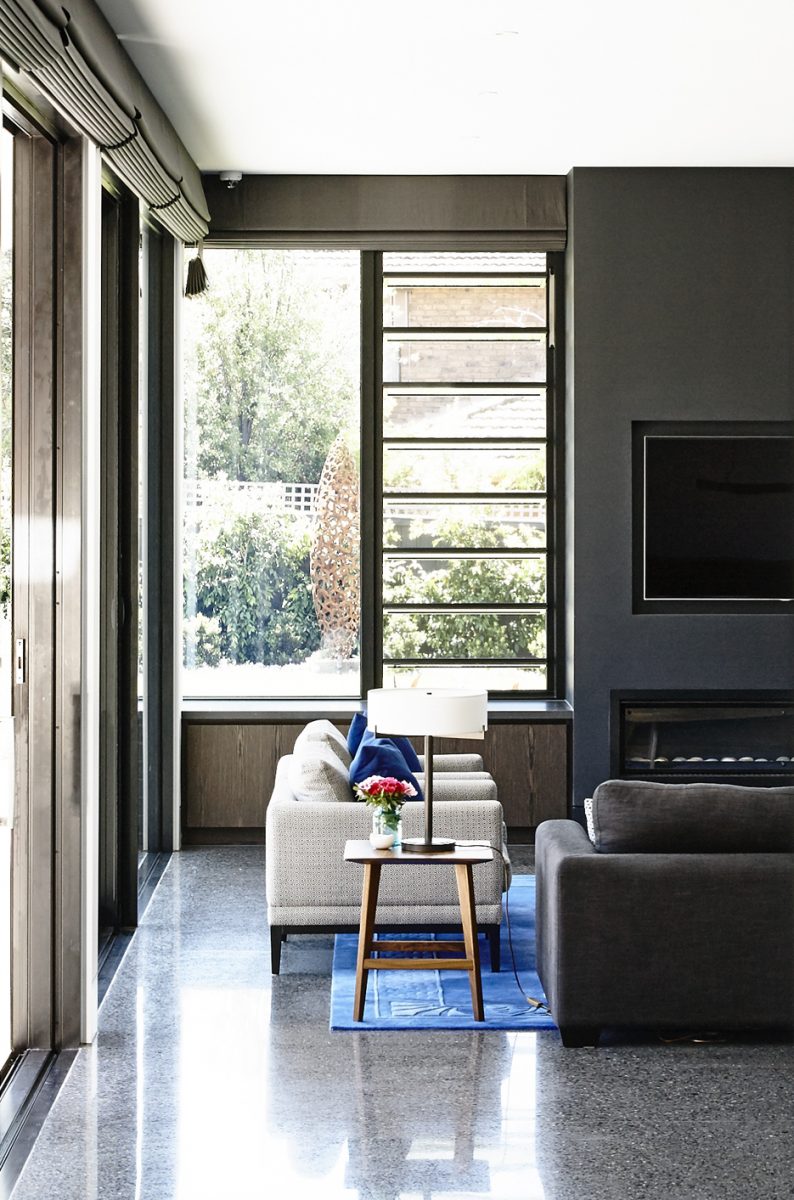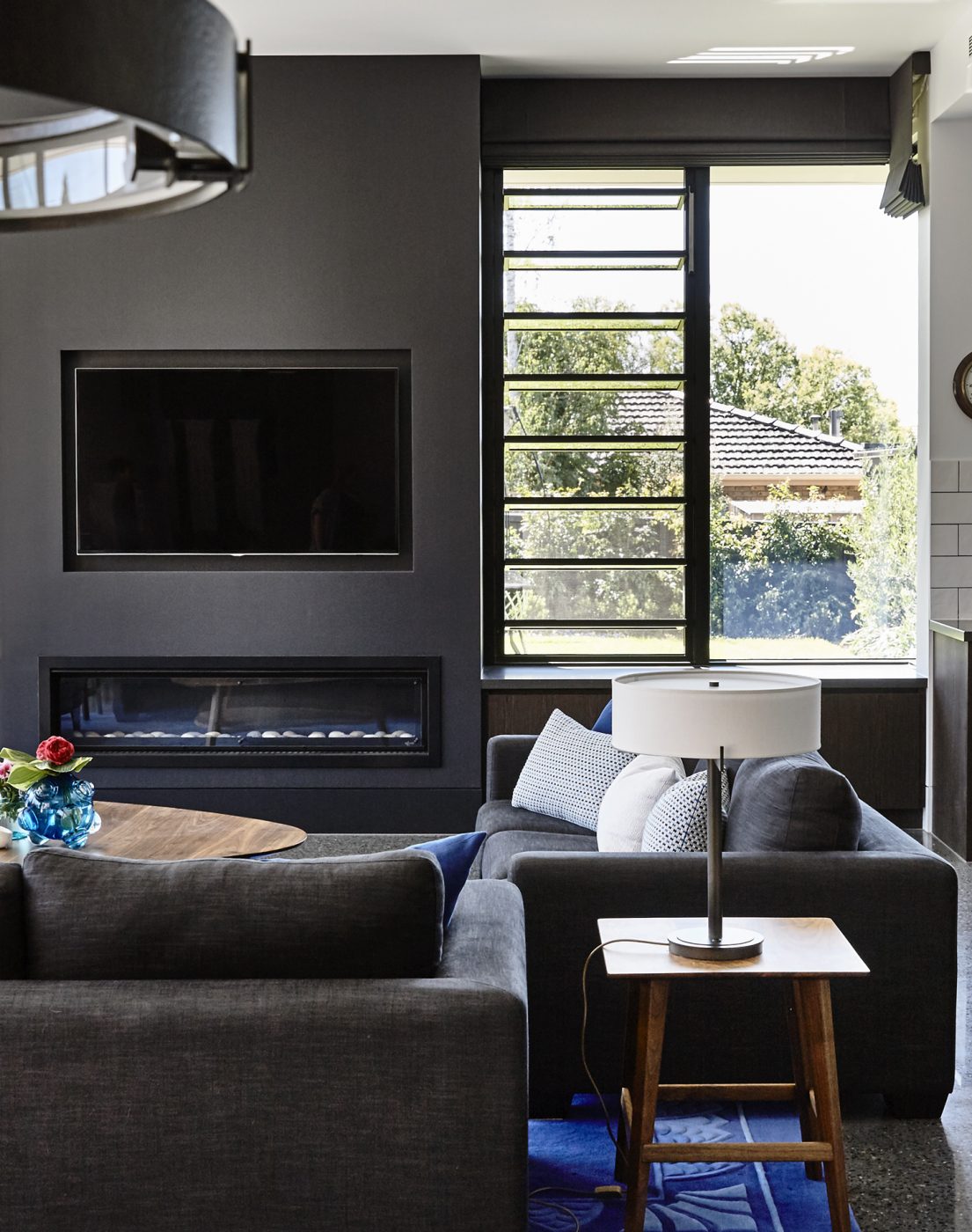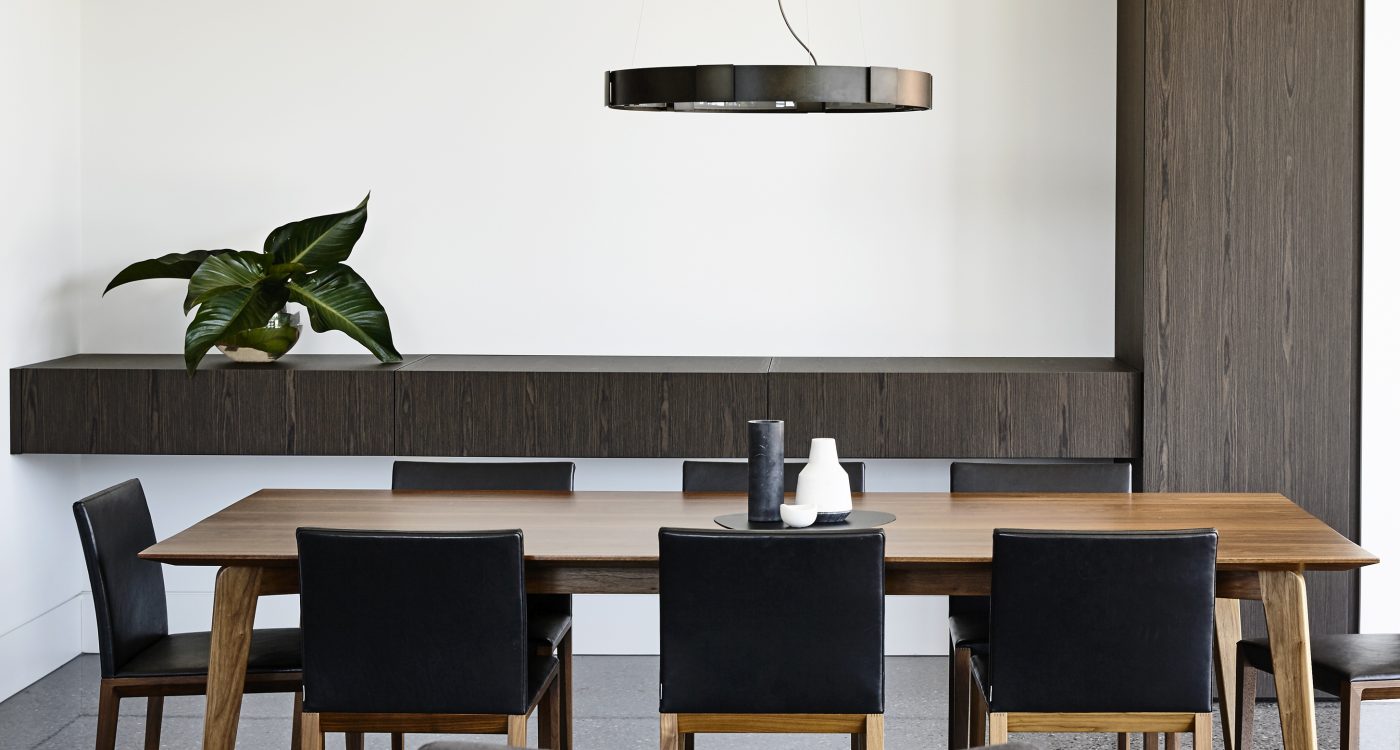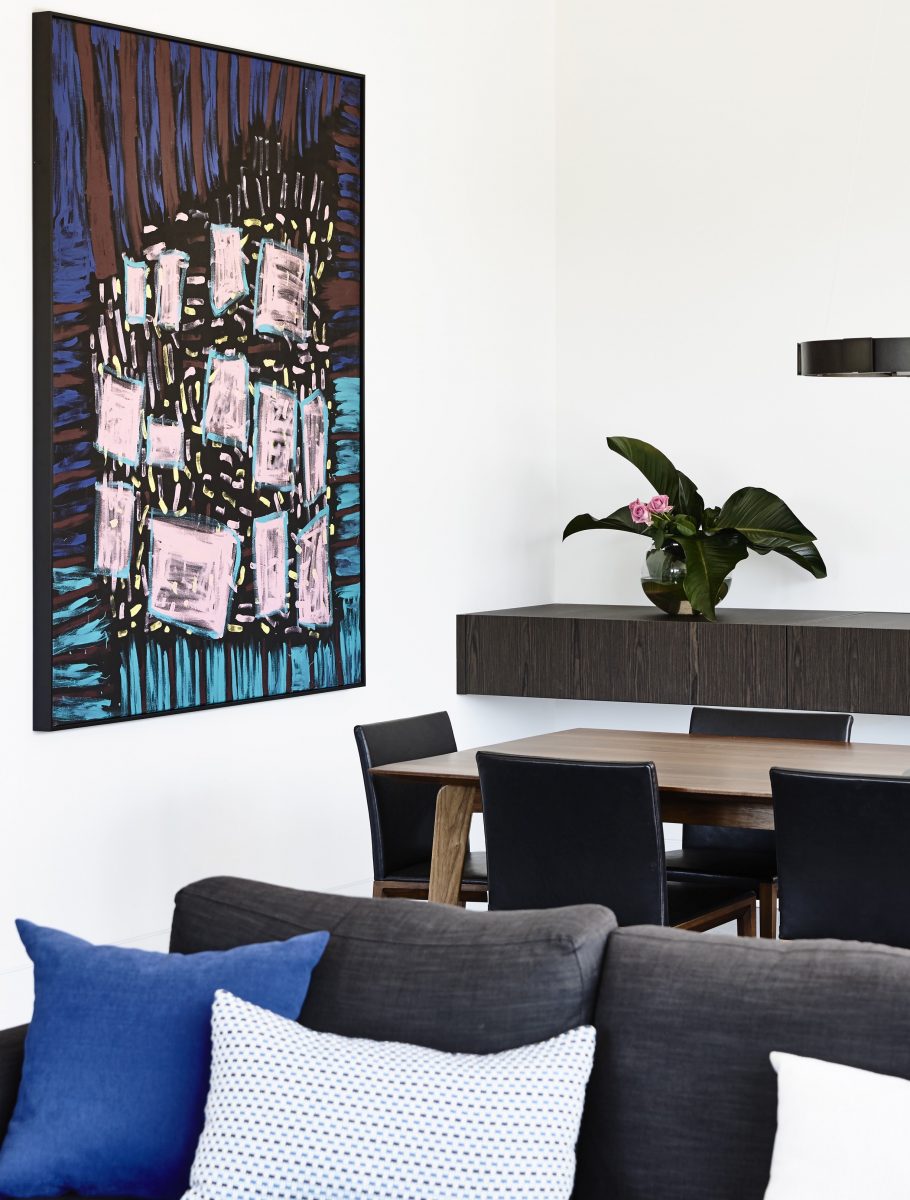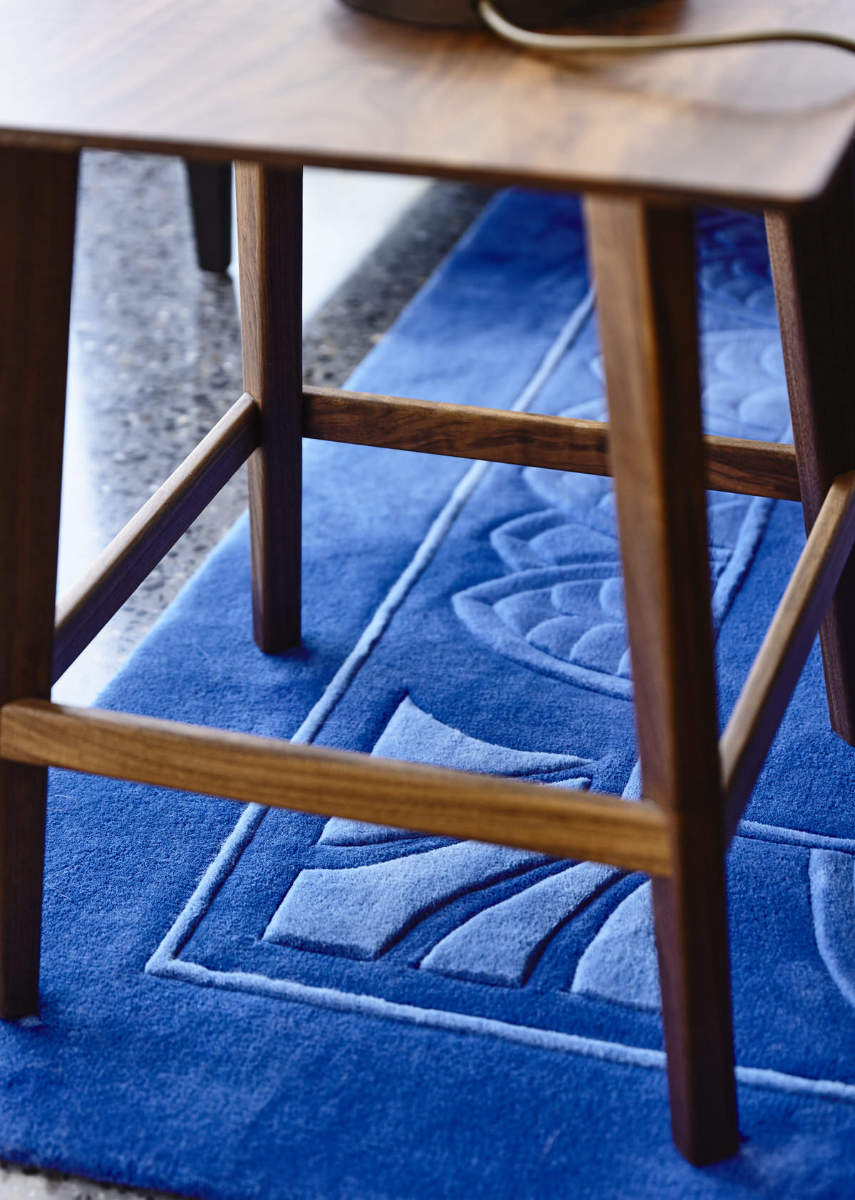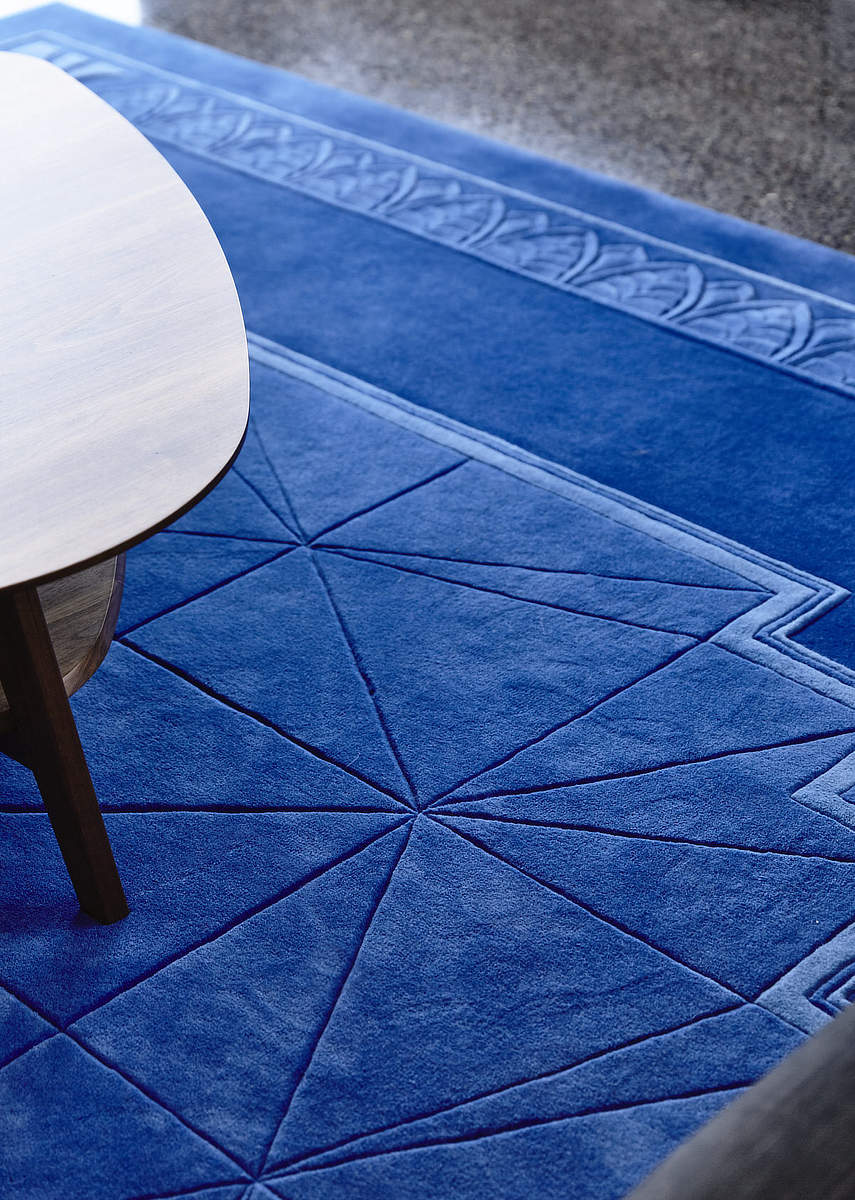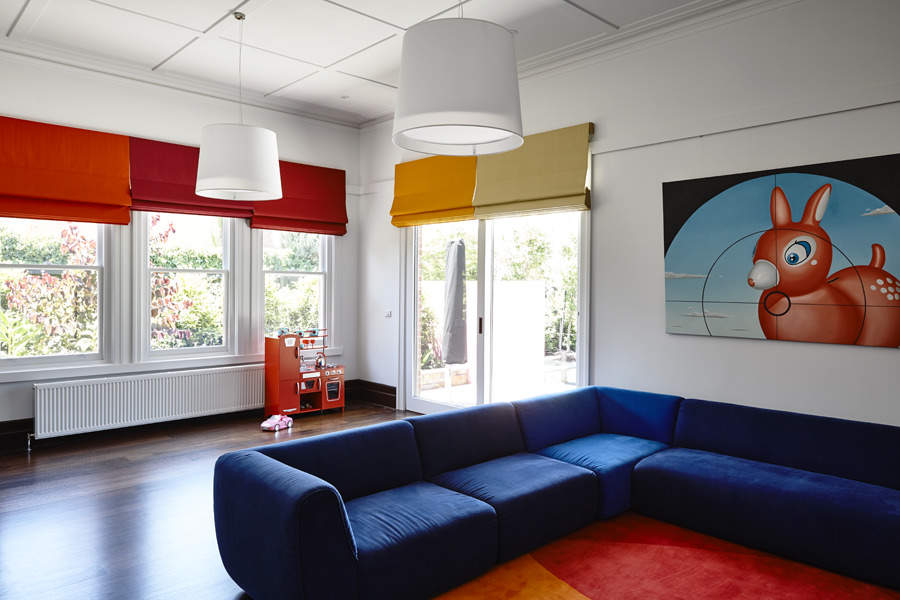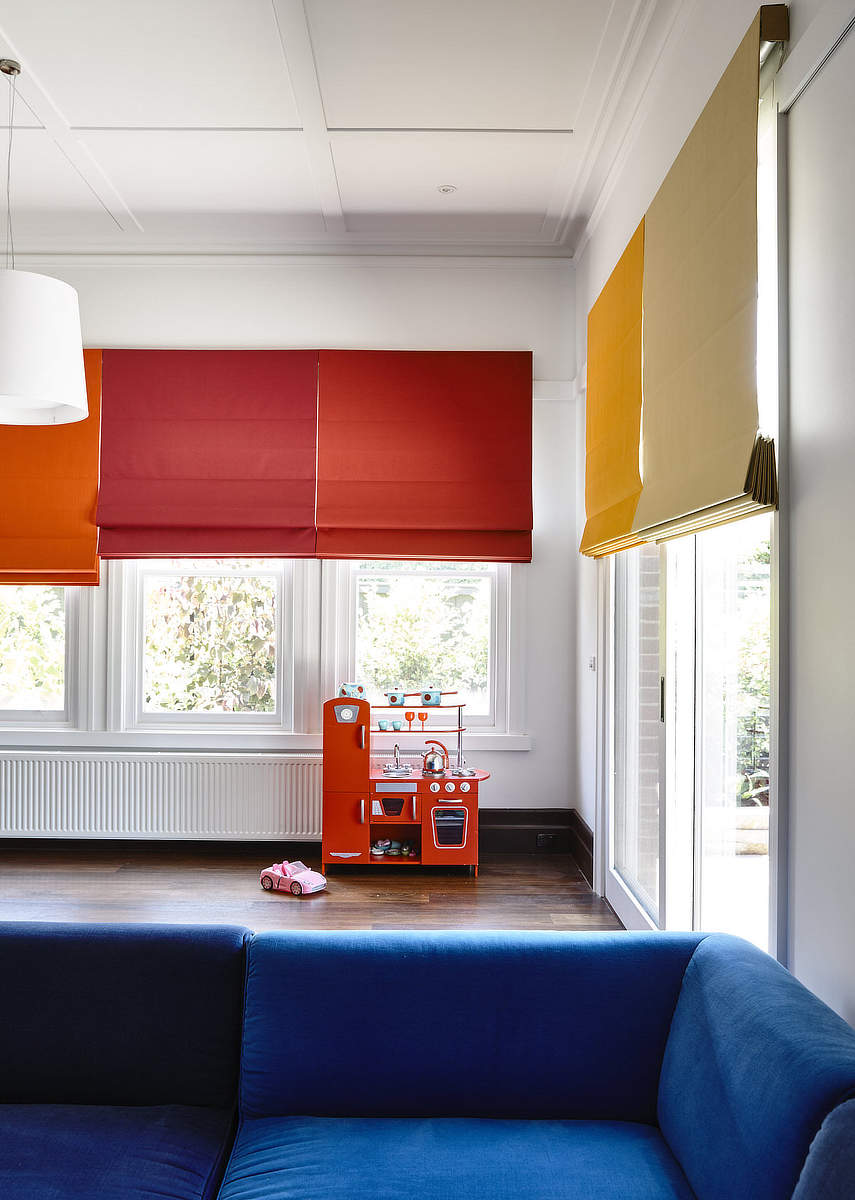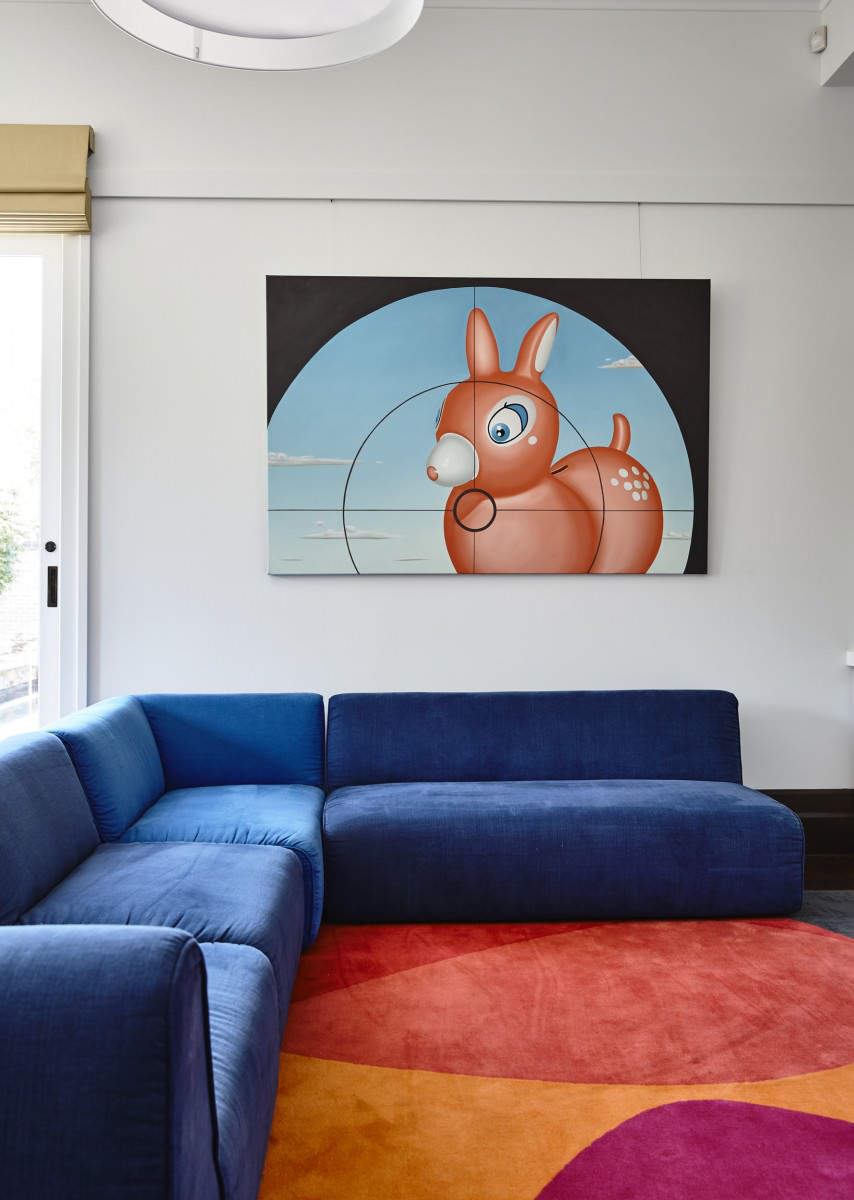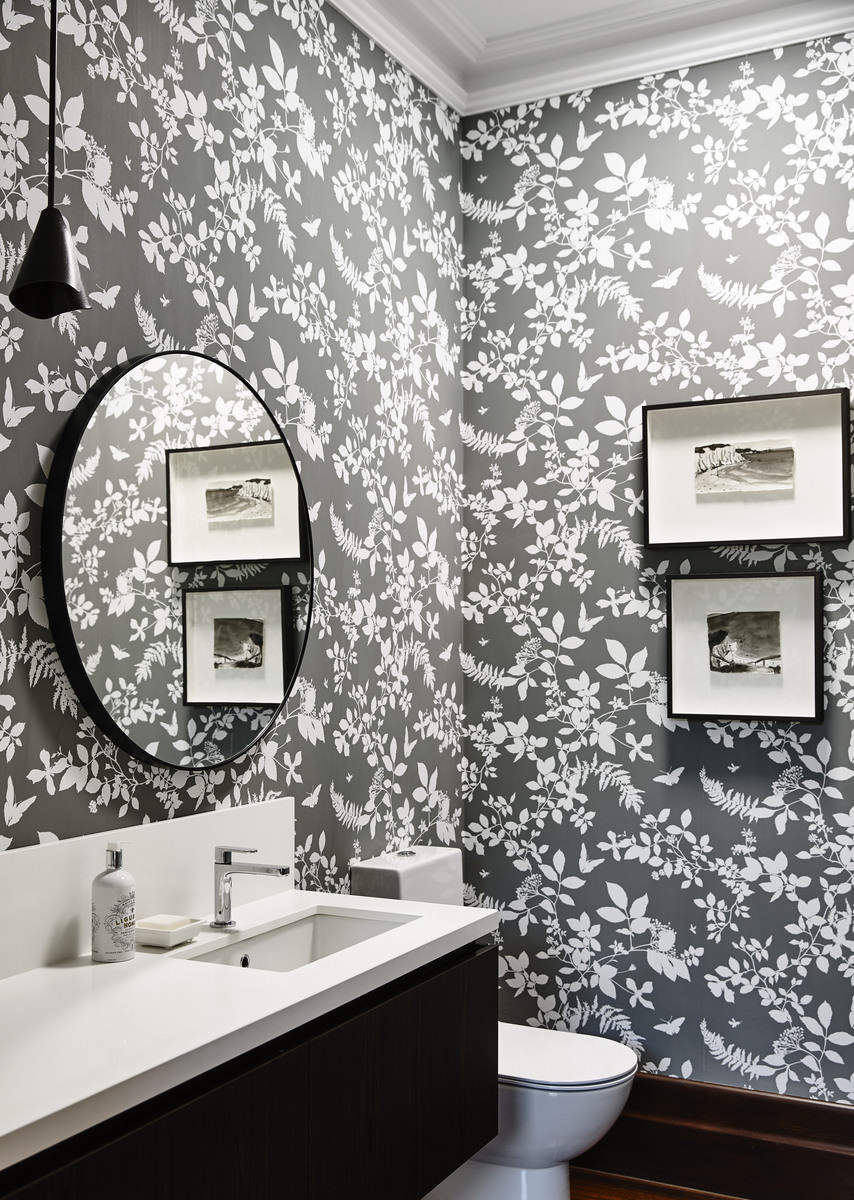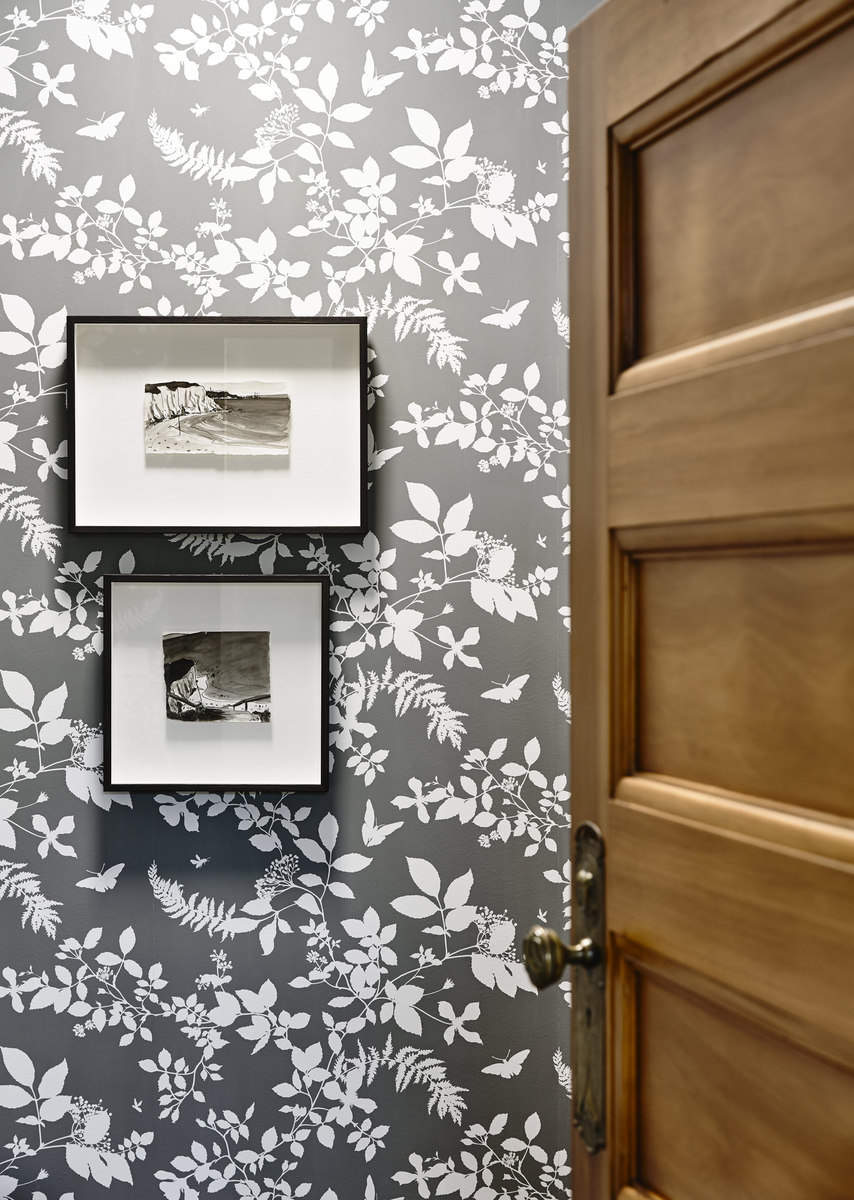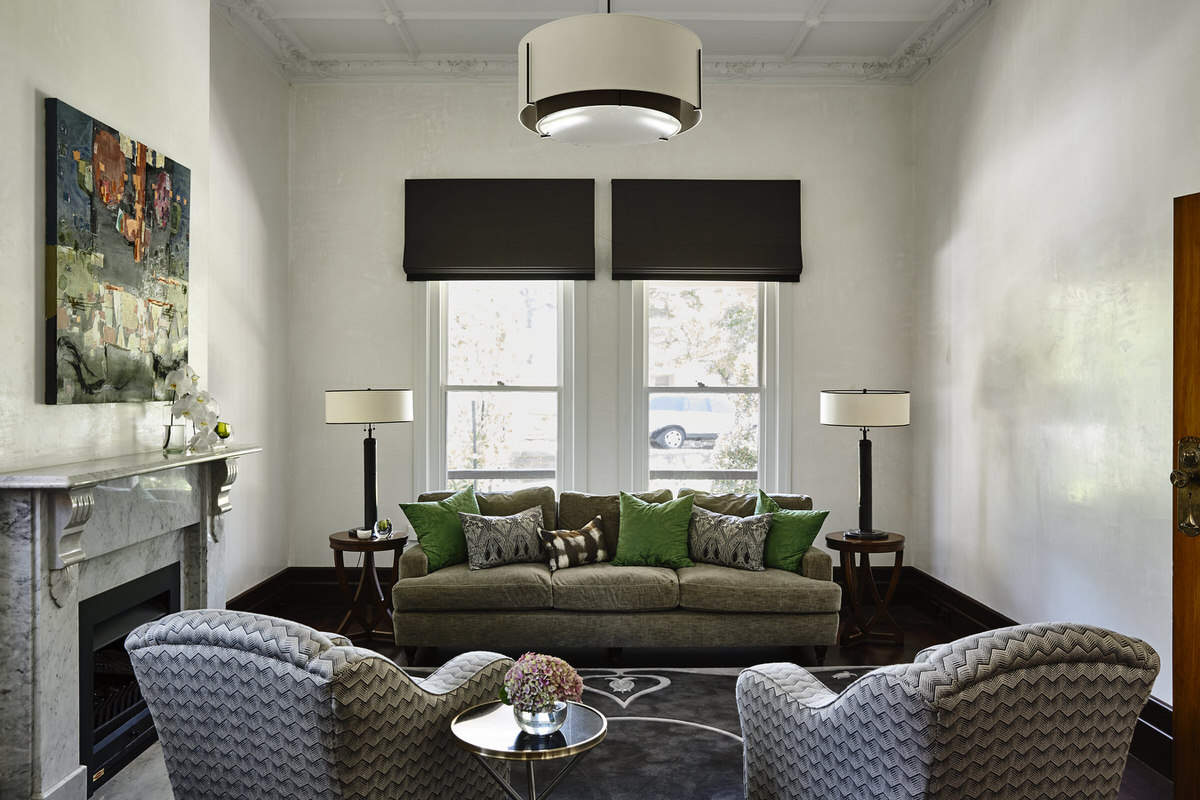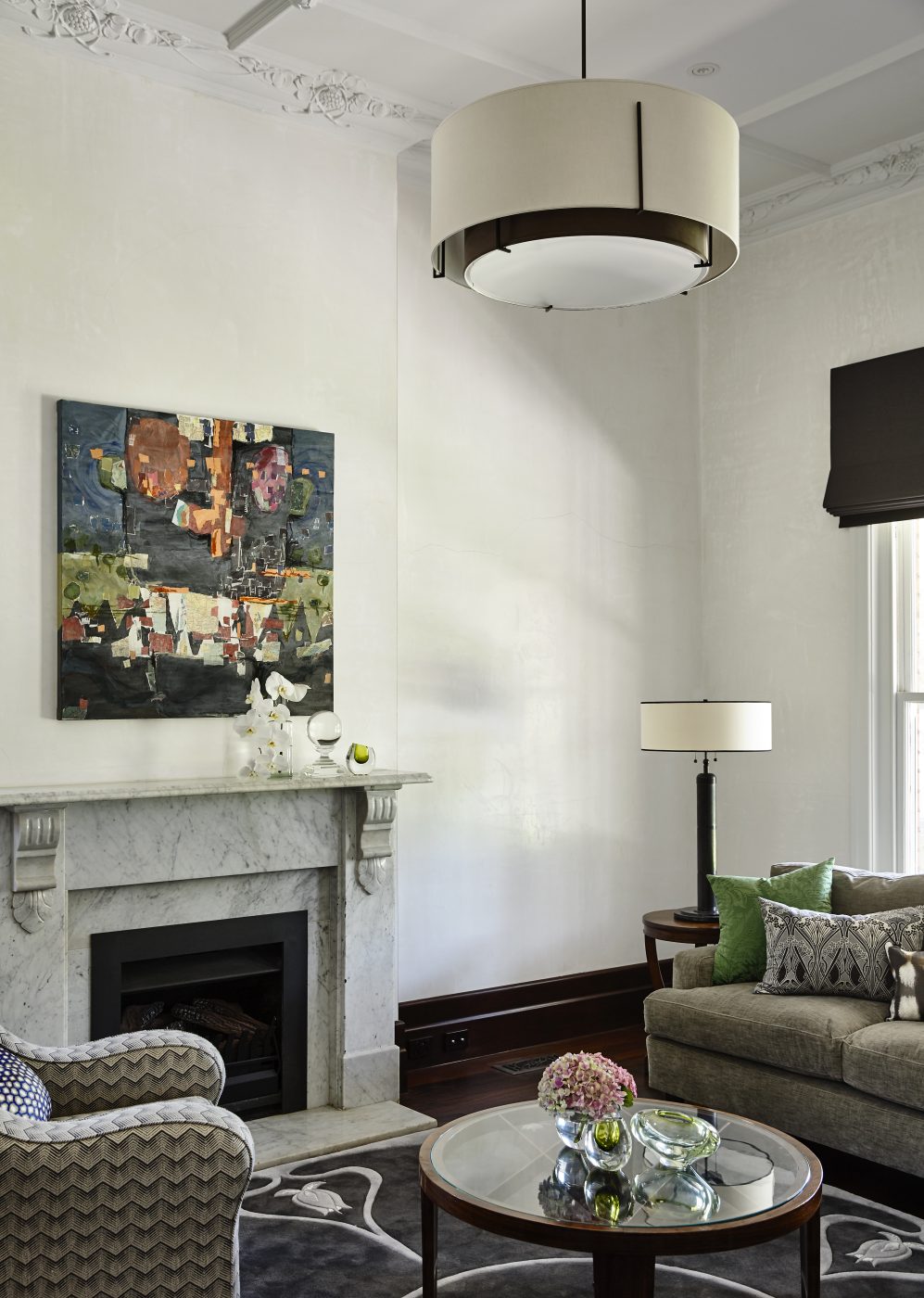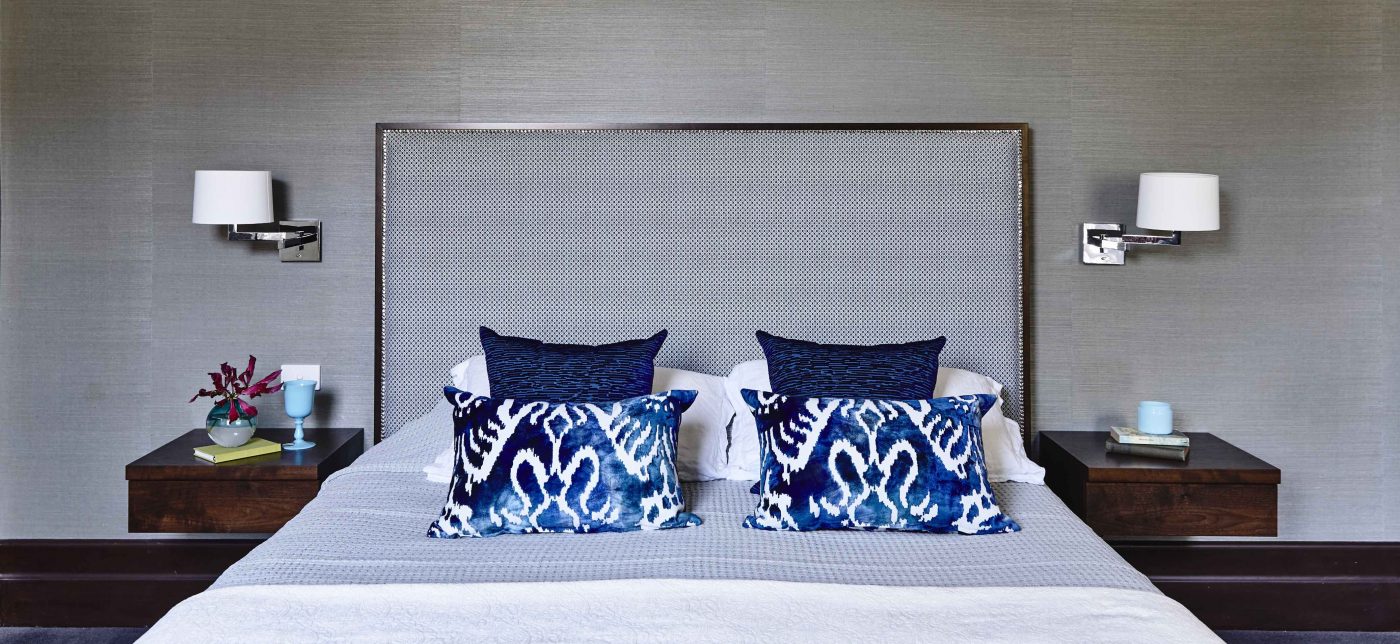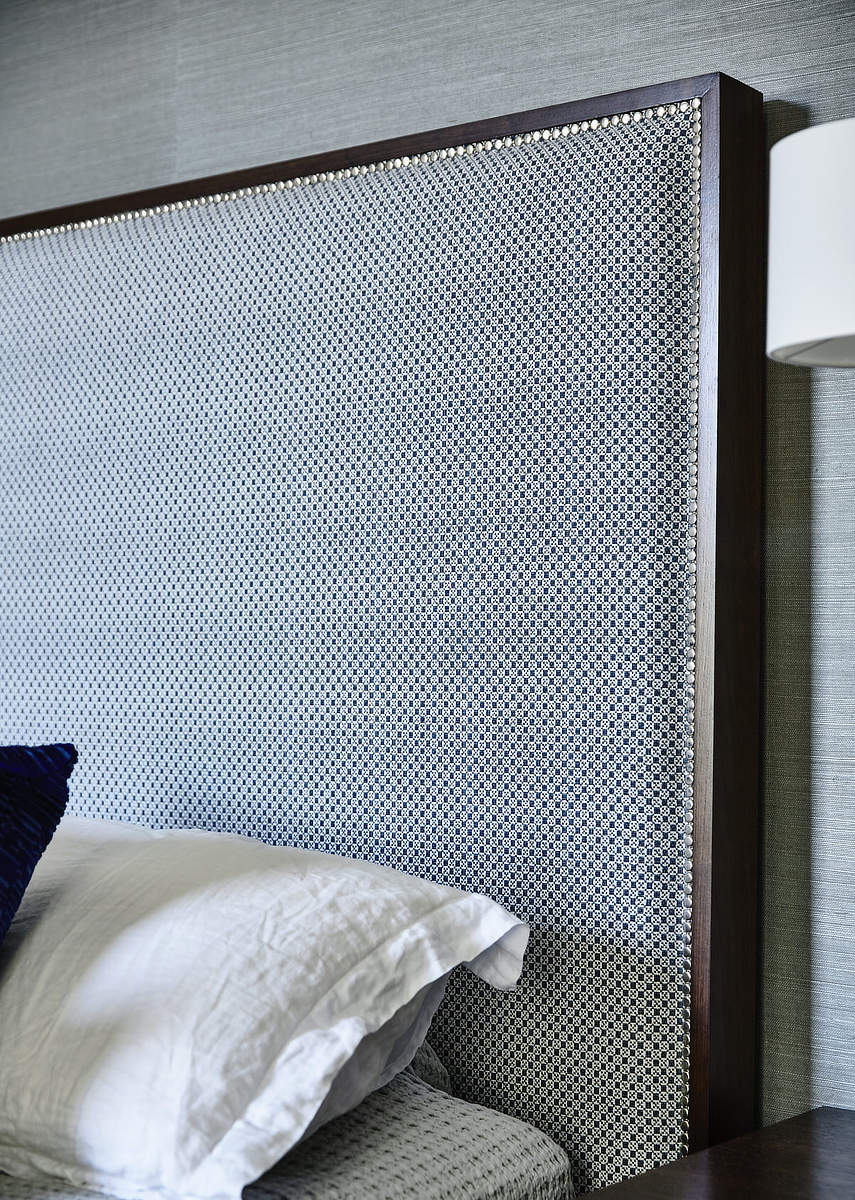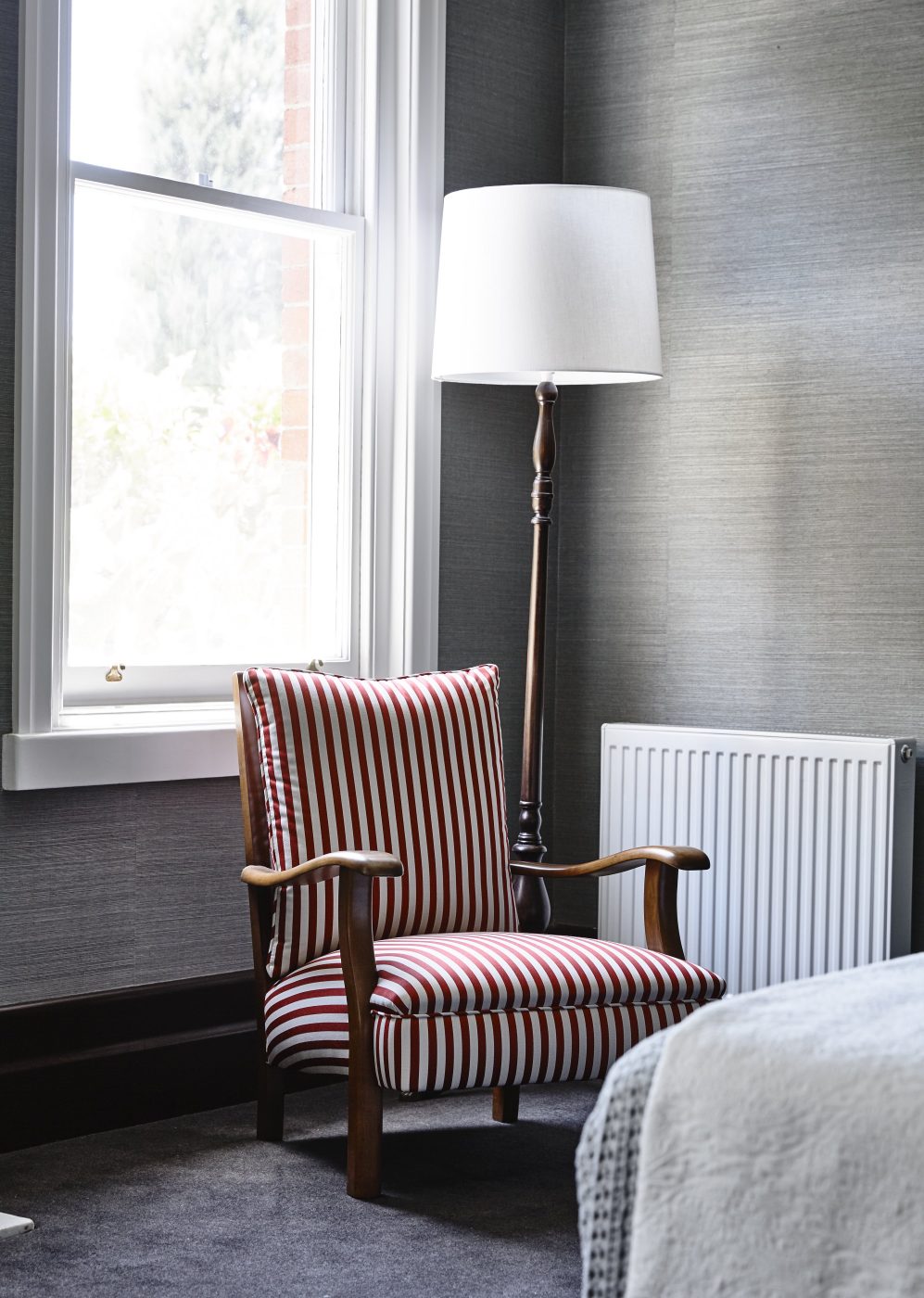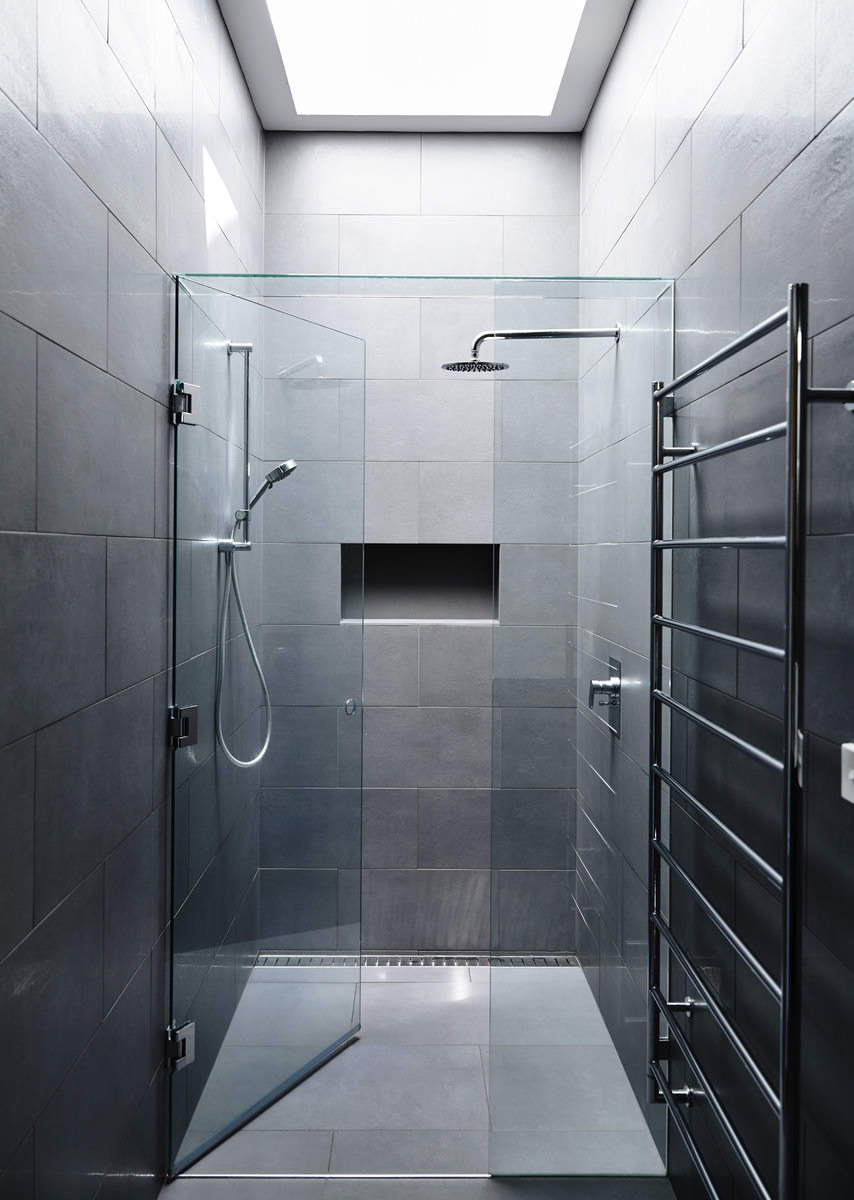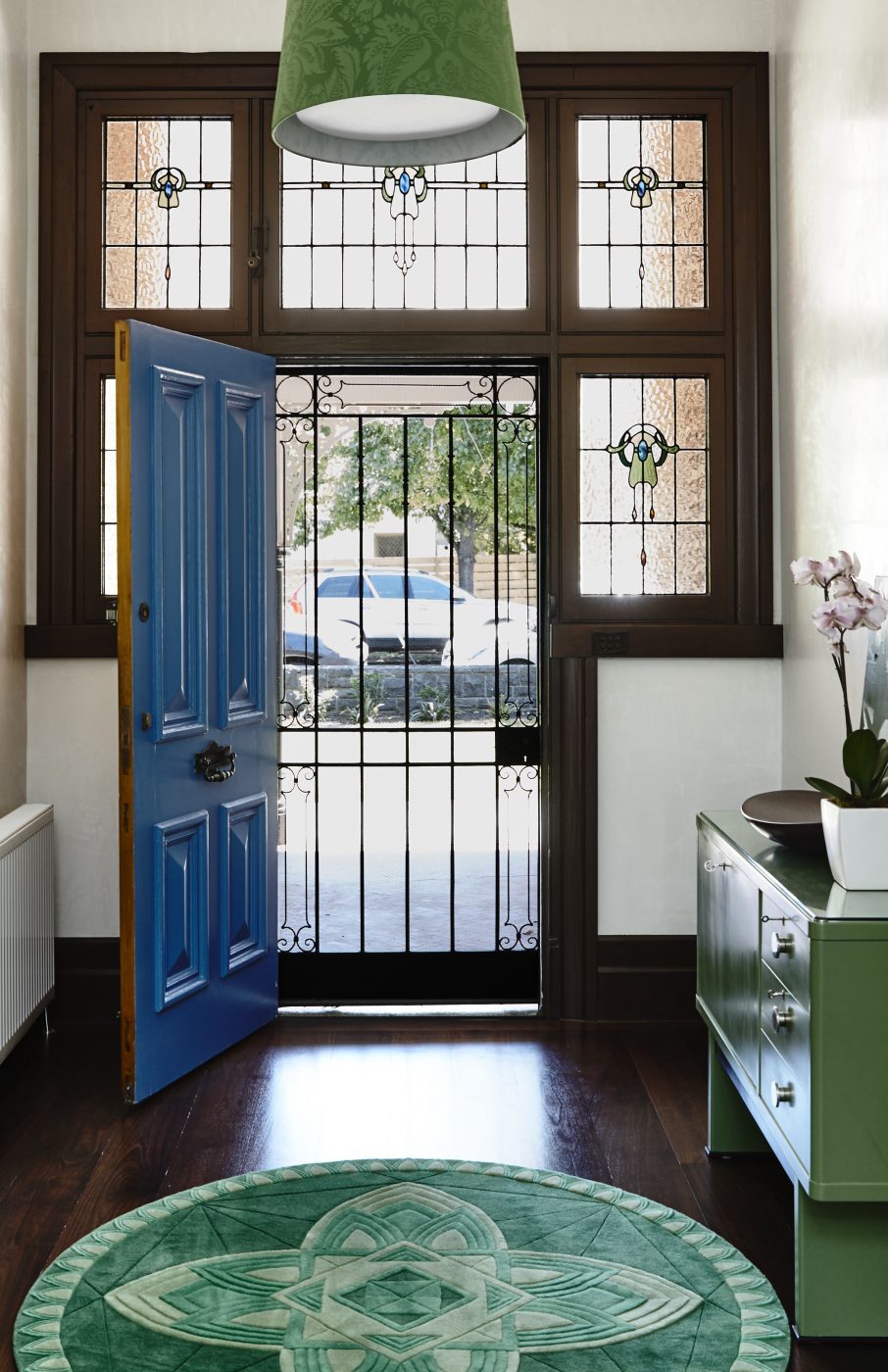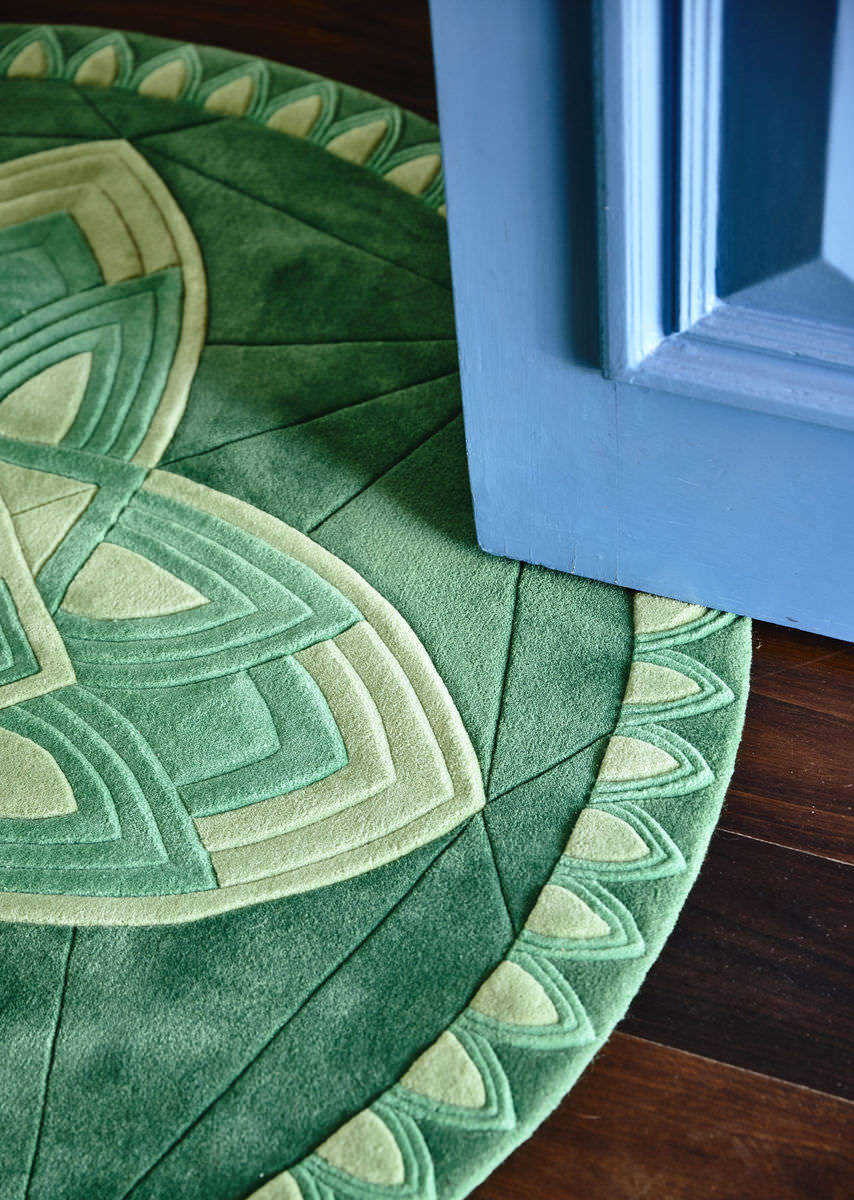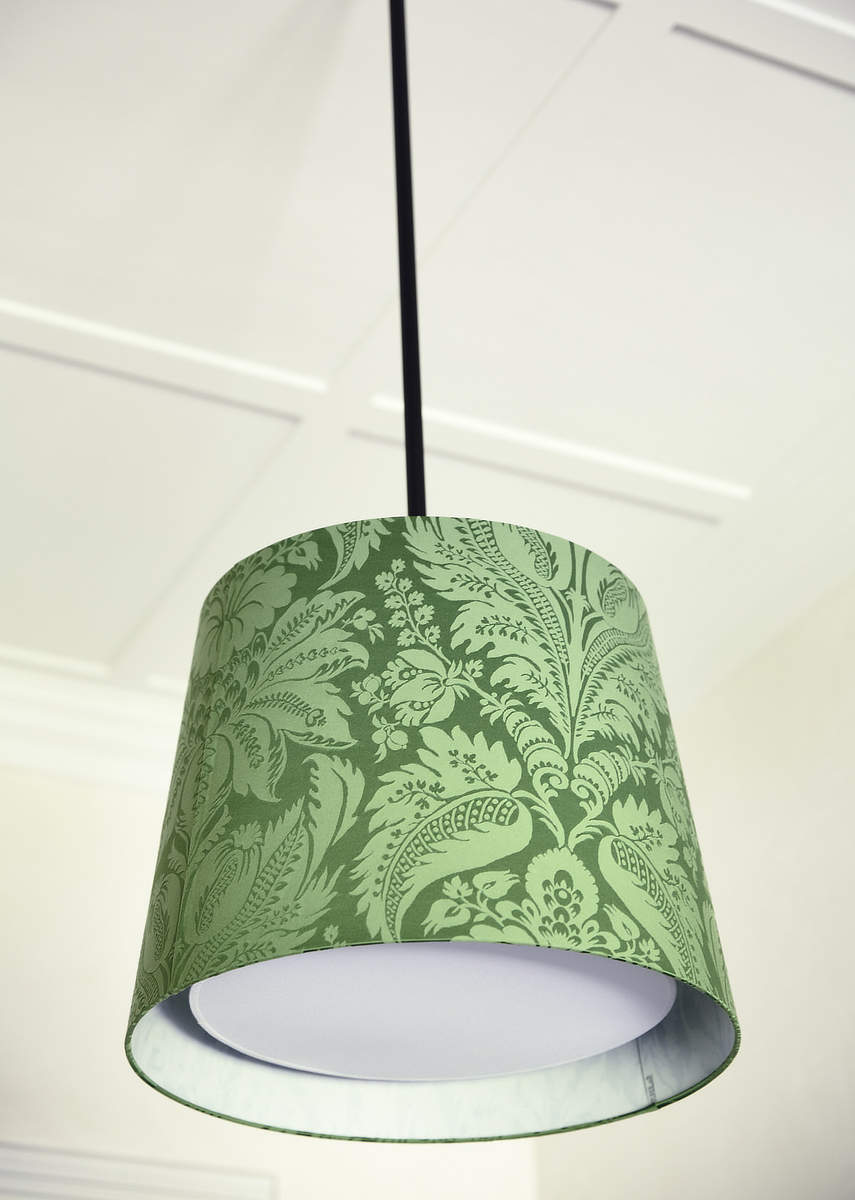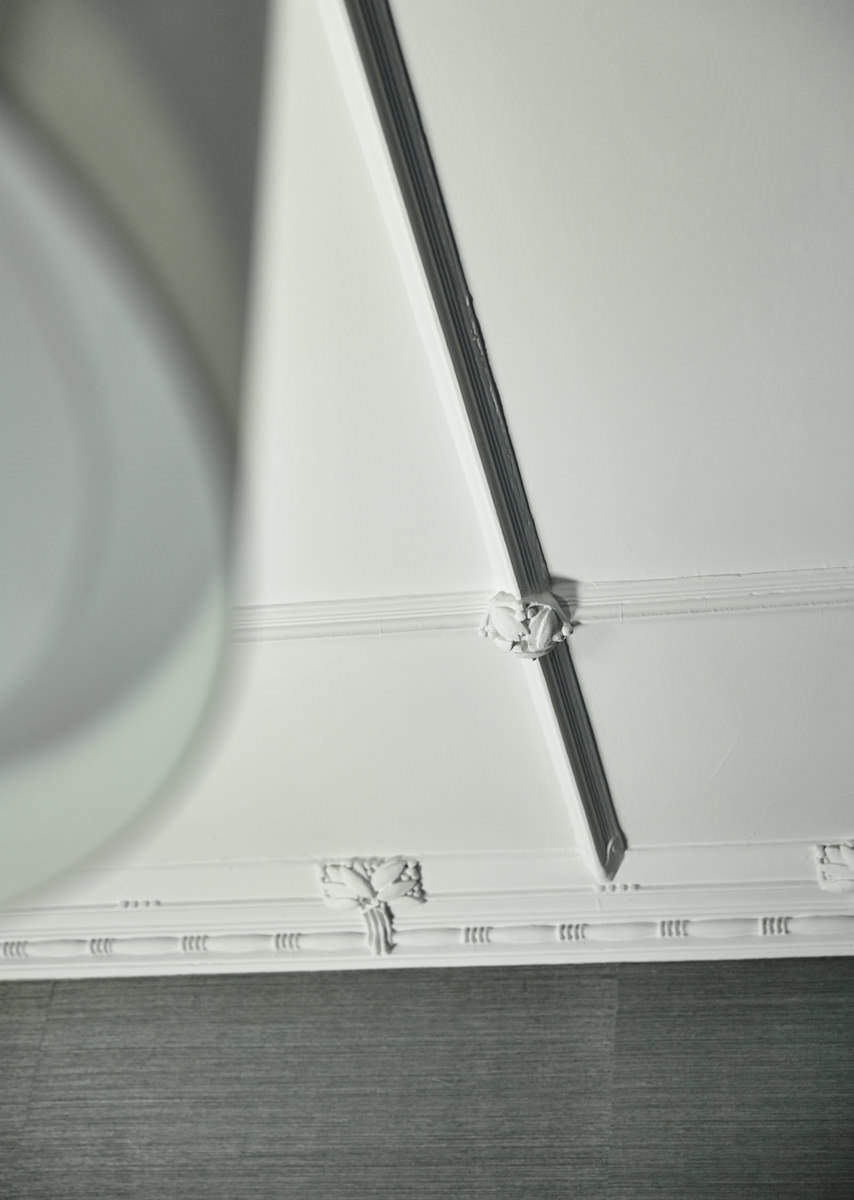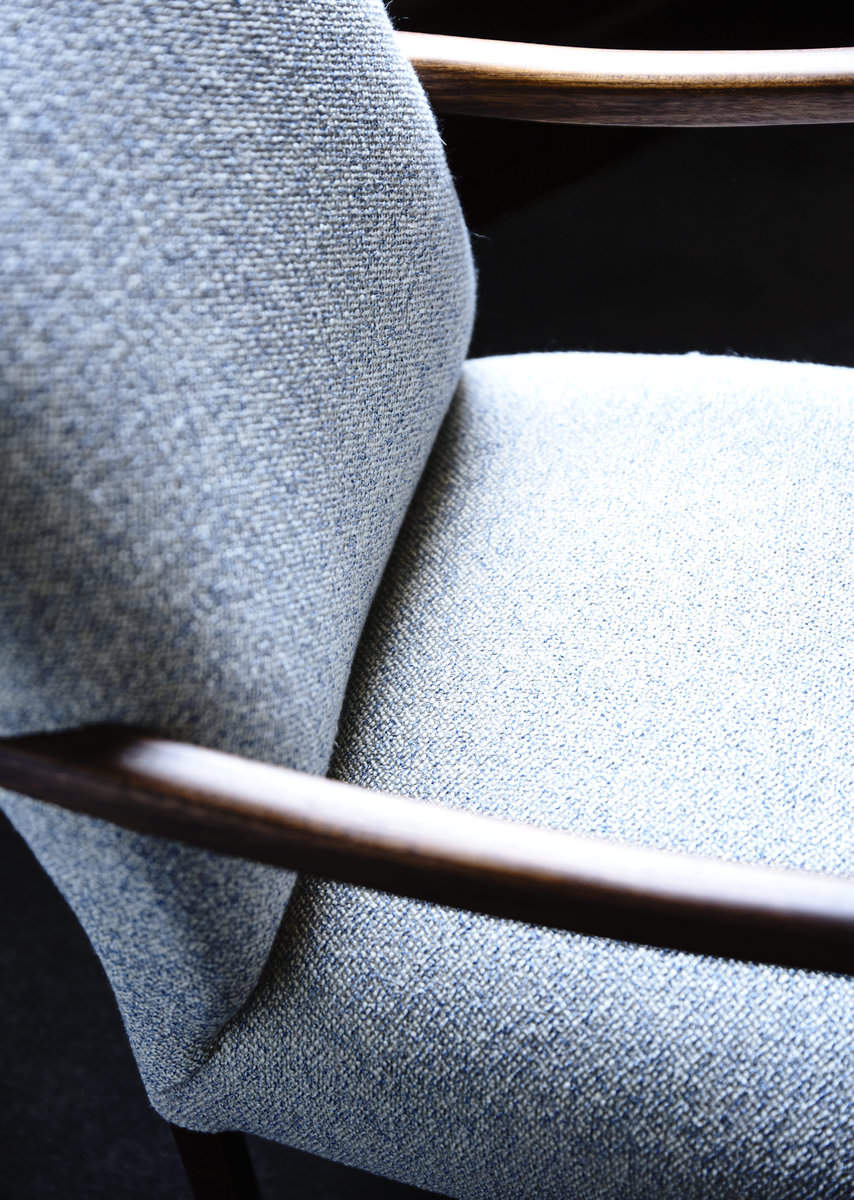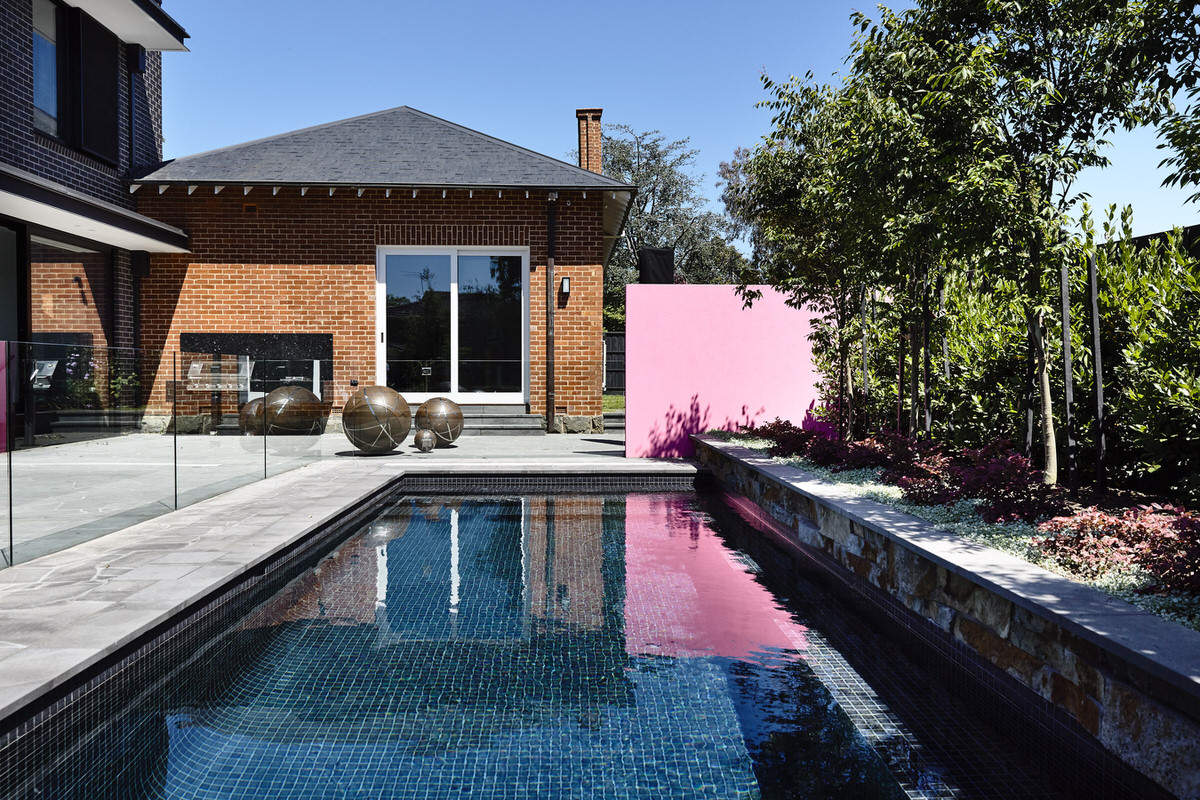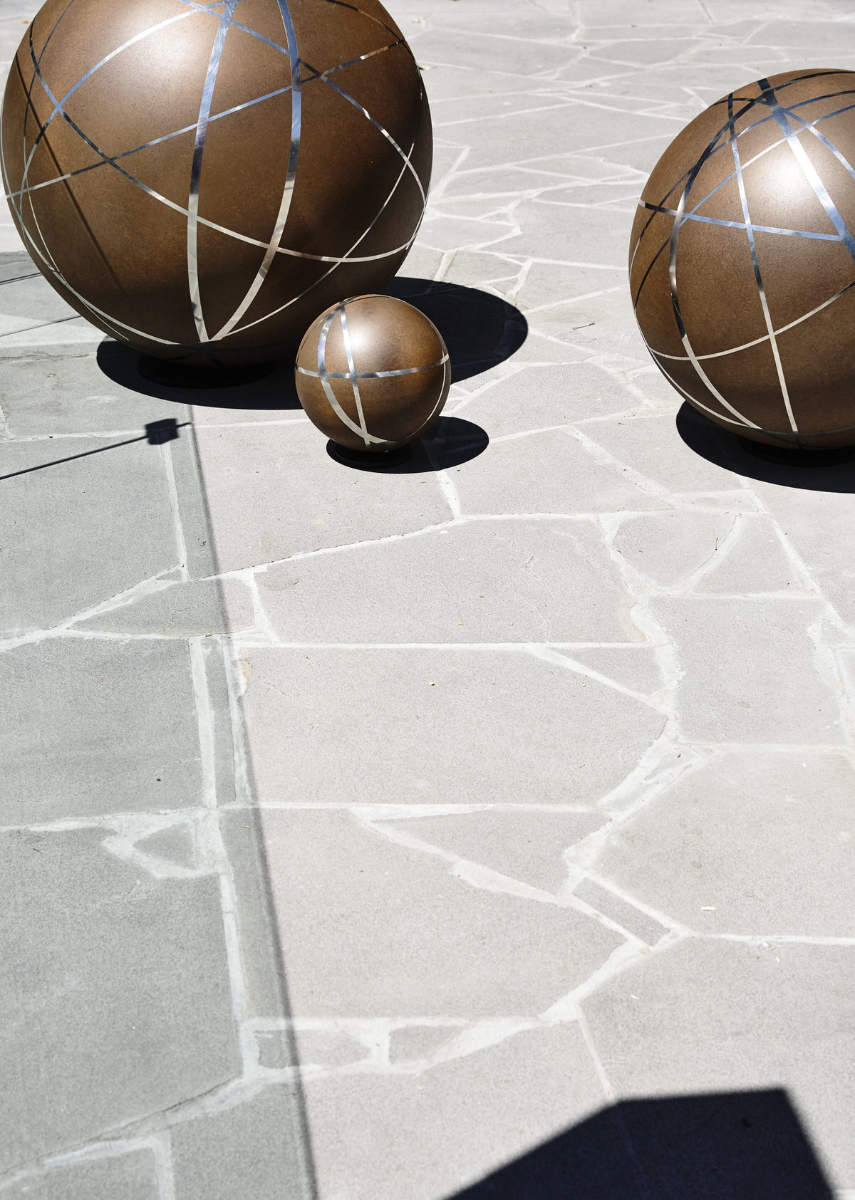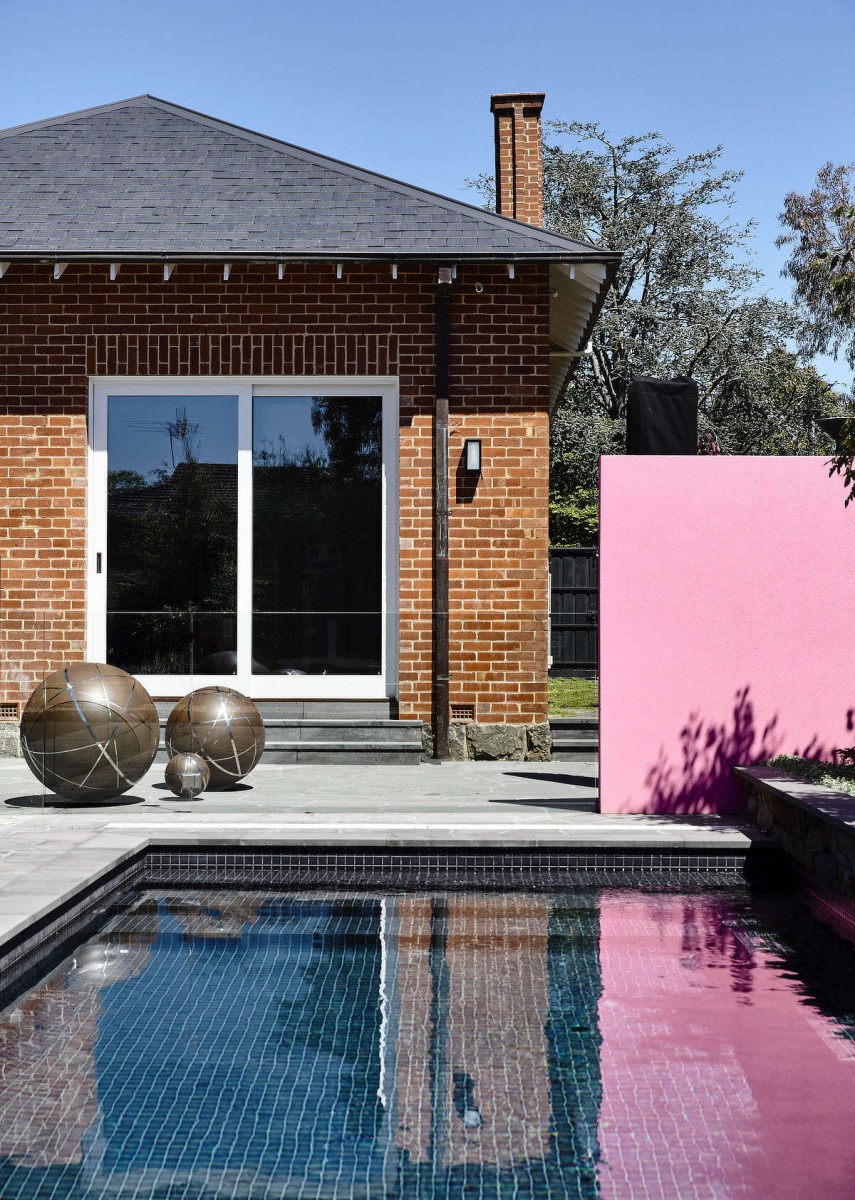 Breathing fresh life into a grand period home involved an extensive renovation and the introduction of a modern family room.
Now, let's delve into the intricacies:
In the kitchen, a touch of brilliance comes in the form of bright blue grout in the splashback, injecting a subtle color punch into an otherwise neutral space.
For the family living room, a custom rug pays homage to the home's era, featuring an art deco motif on its sculptured border.
A multifunctional custom desk system, doubling as a console in the living area, was designed to cater to each child's individual working space. When the workday is over and clutter needs hiding, a simple action of closing the lids transforms the unit into a stylish console table, as featured in House & Gardens magazine's Home Organisation tips.
The entrance is adorned with a vintage cabinet from the same era as the house, painted in the client's favorite color—green. A custom rug at the entrance extends a warm welcome, offering a glimpse of the colors and details that await within.
The formal sitting room at the front of the house, repurposed as a concert viewing area for the children's musical performances, showcases reupholstered furniture collected during the clients' university days from thrift shops. This not only breathes new life into cherished pieces but also adds a personal touch. An eagle eye might catch the subtle inspiration in the rug design, mirroring the stunning original door knobs, with the central circle aligning perfectly under the large circular light fitting above—an embodiment of meticulous attention to detail.
Architect  -Adie Courtney Architects
Photography by Derek Swalwell