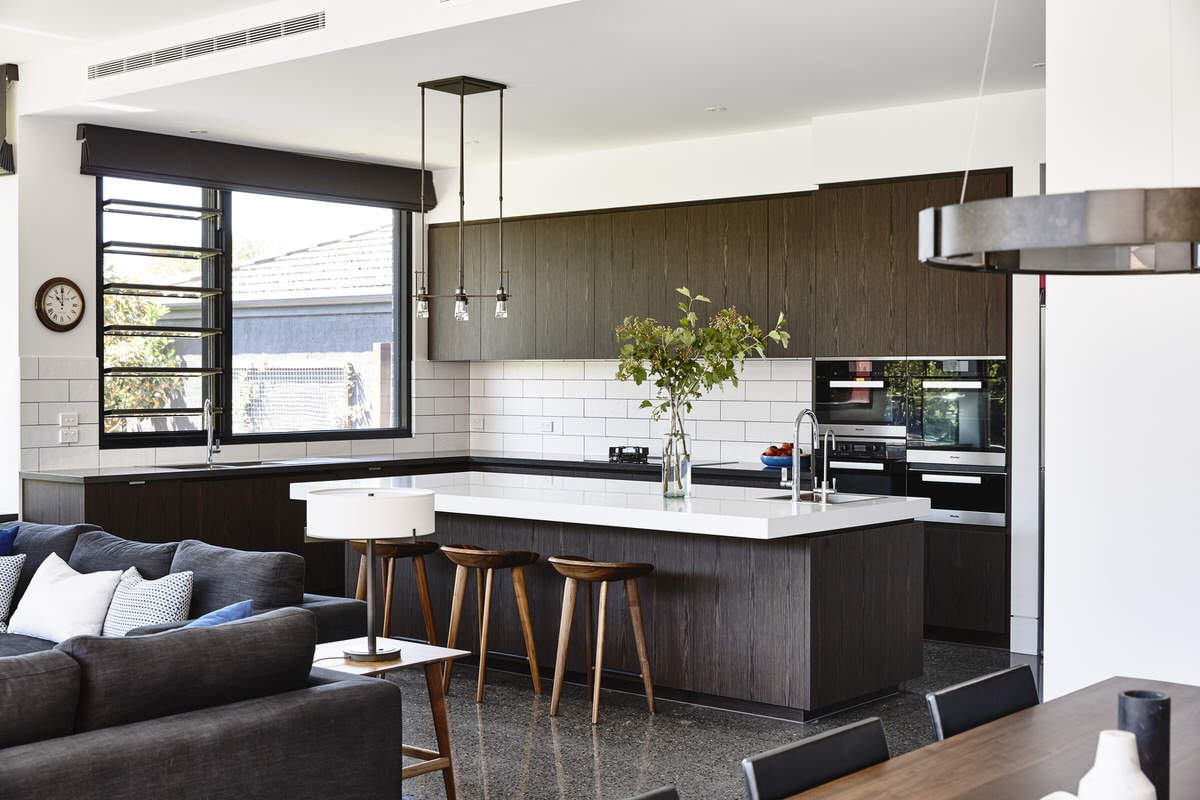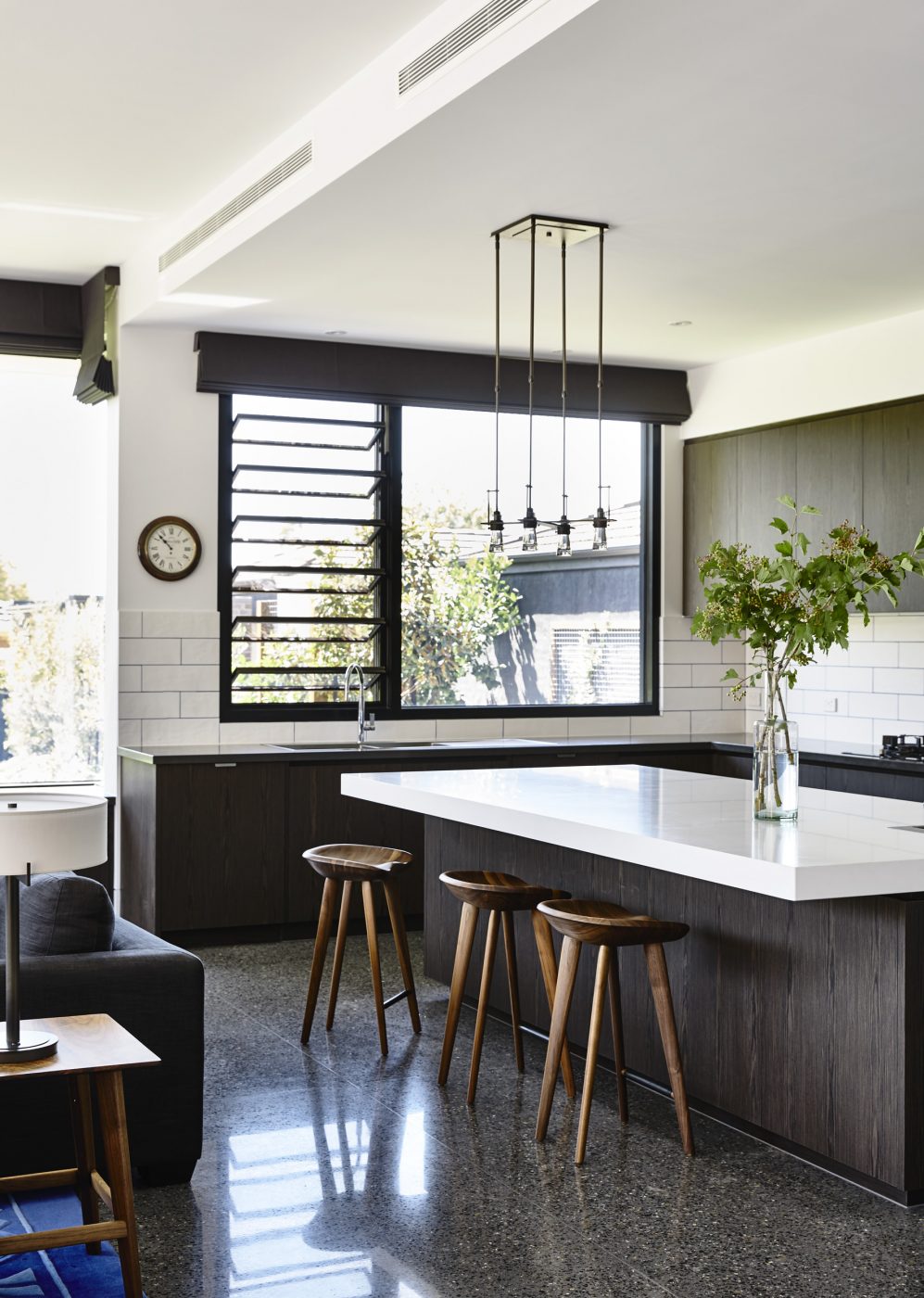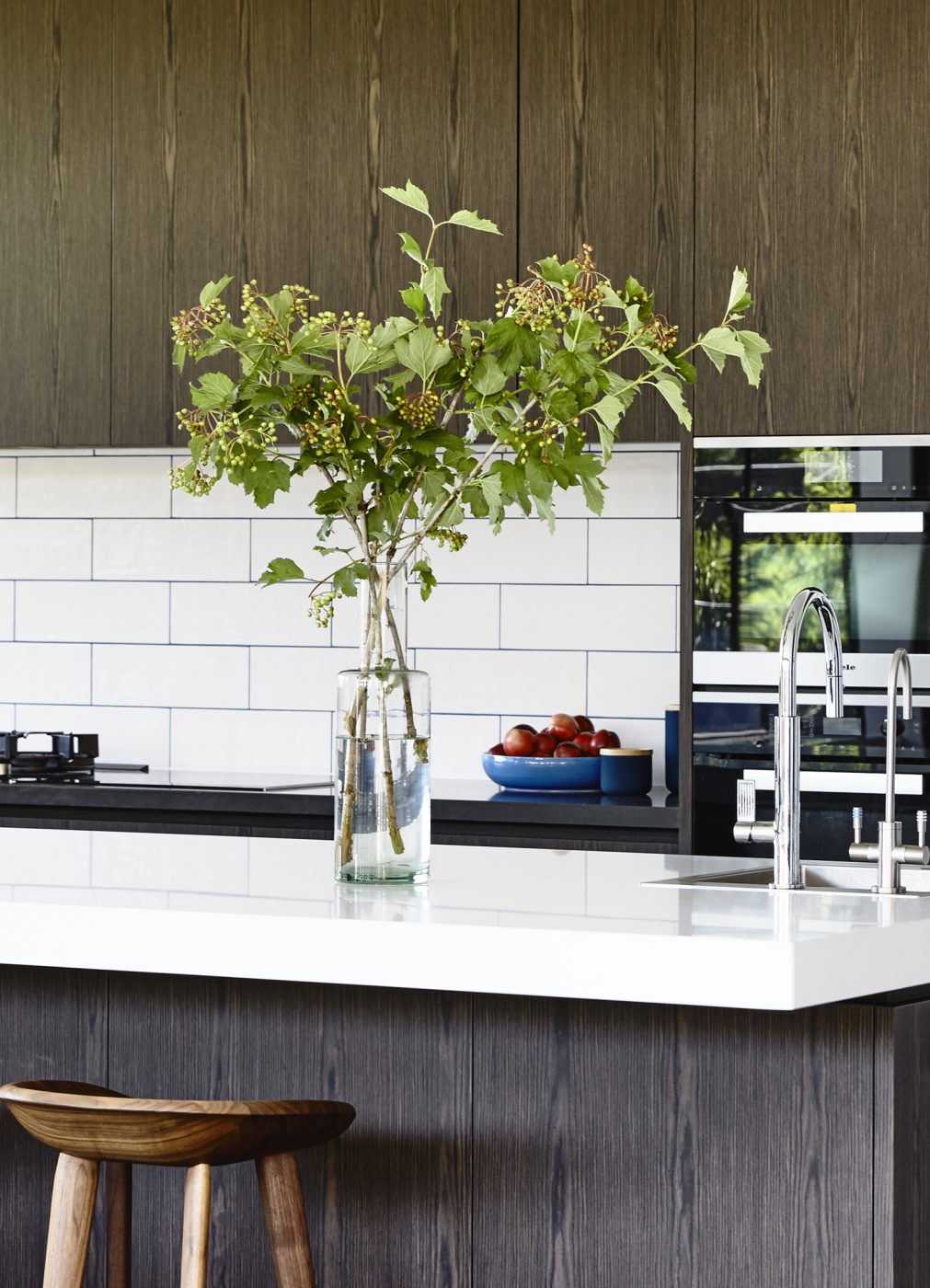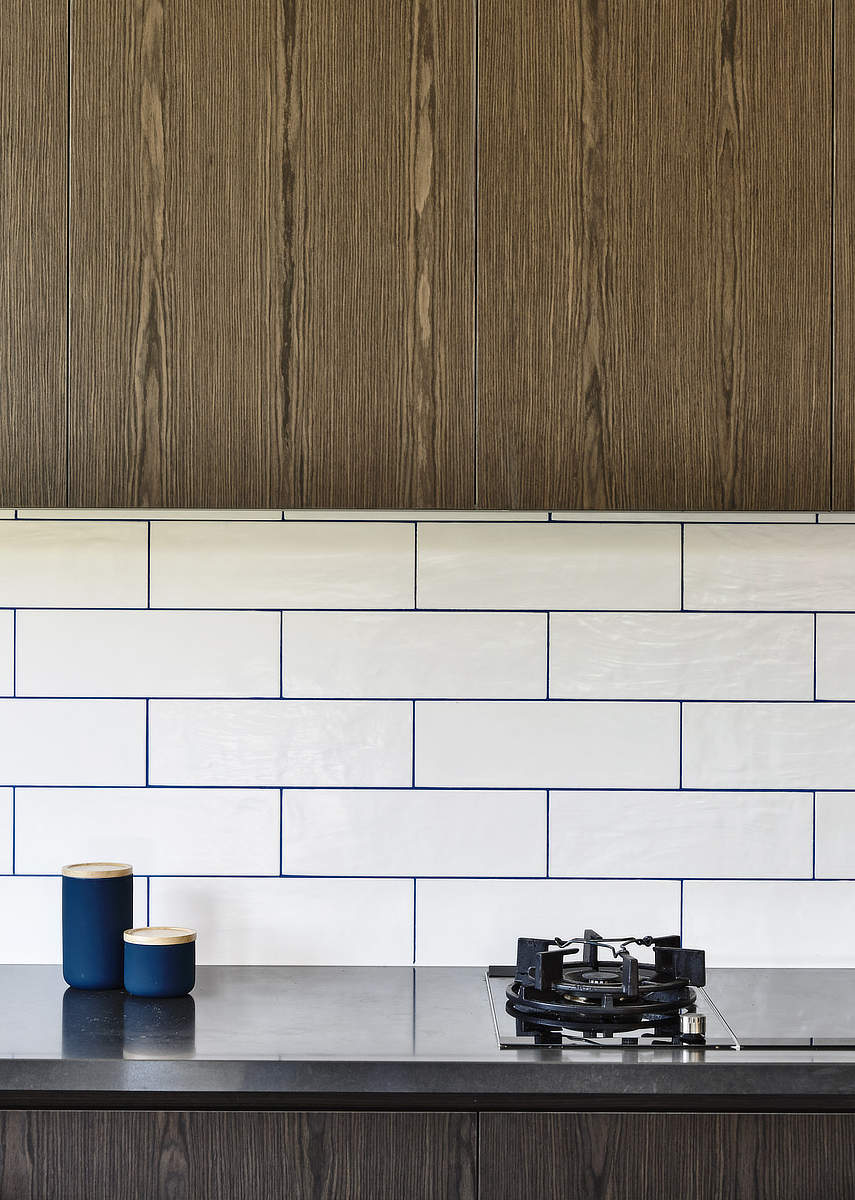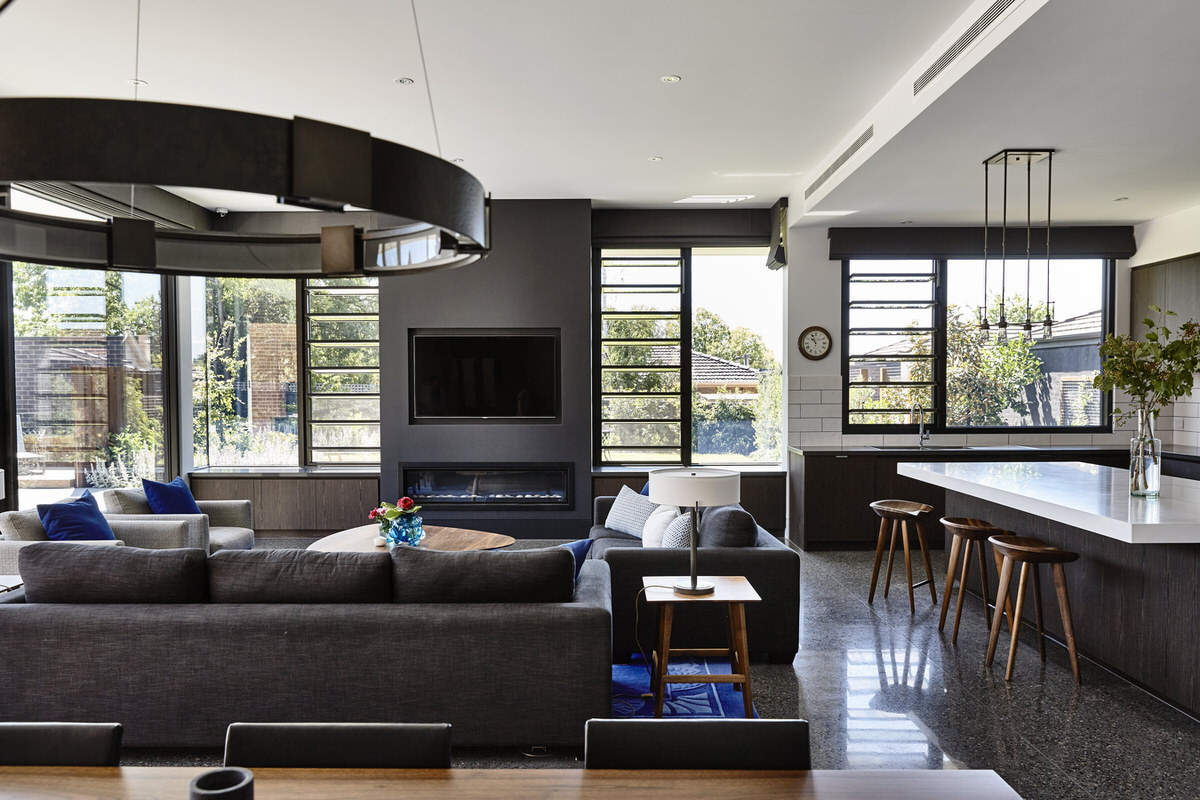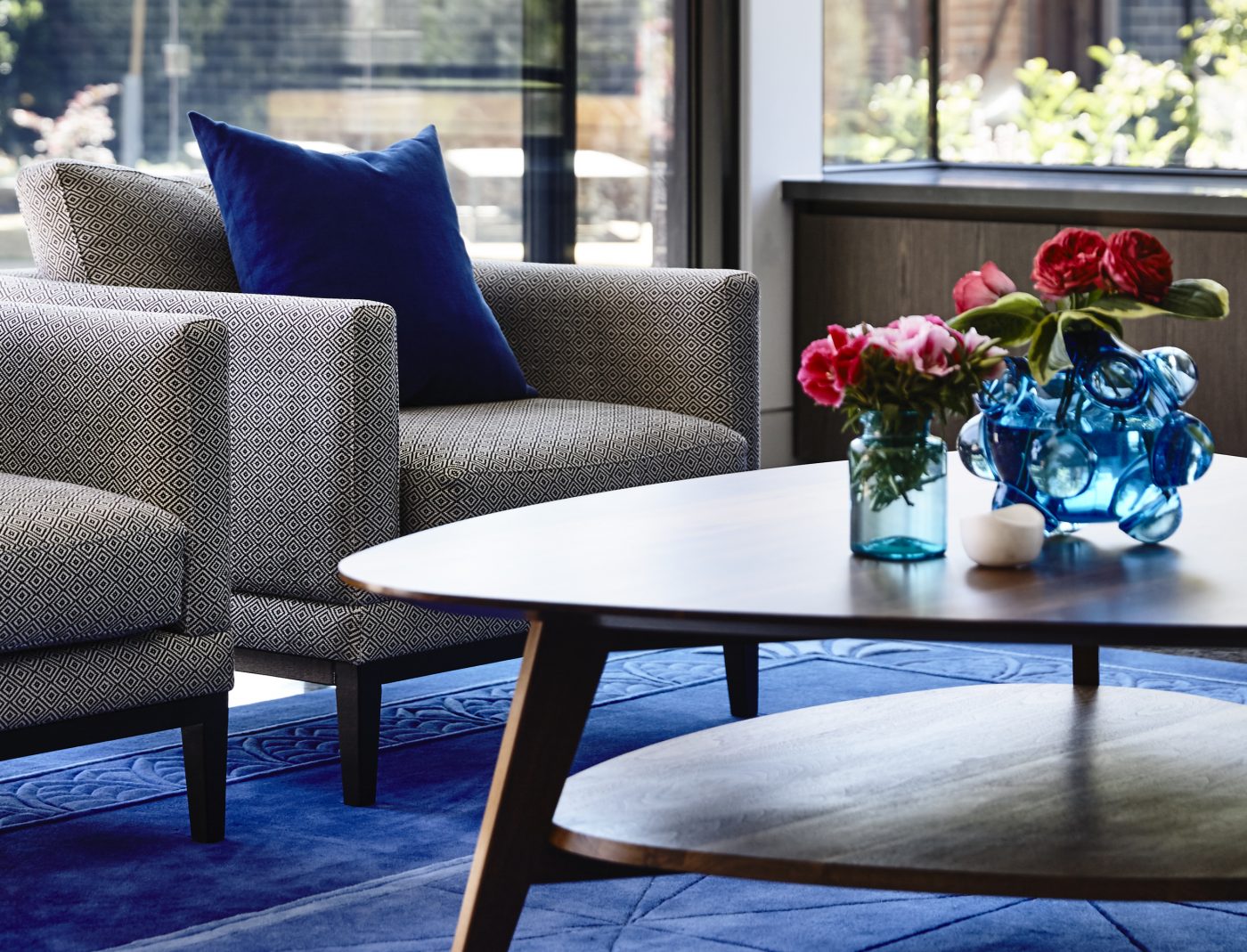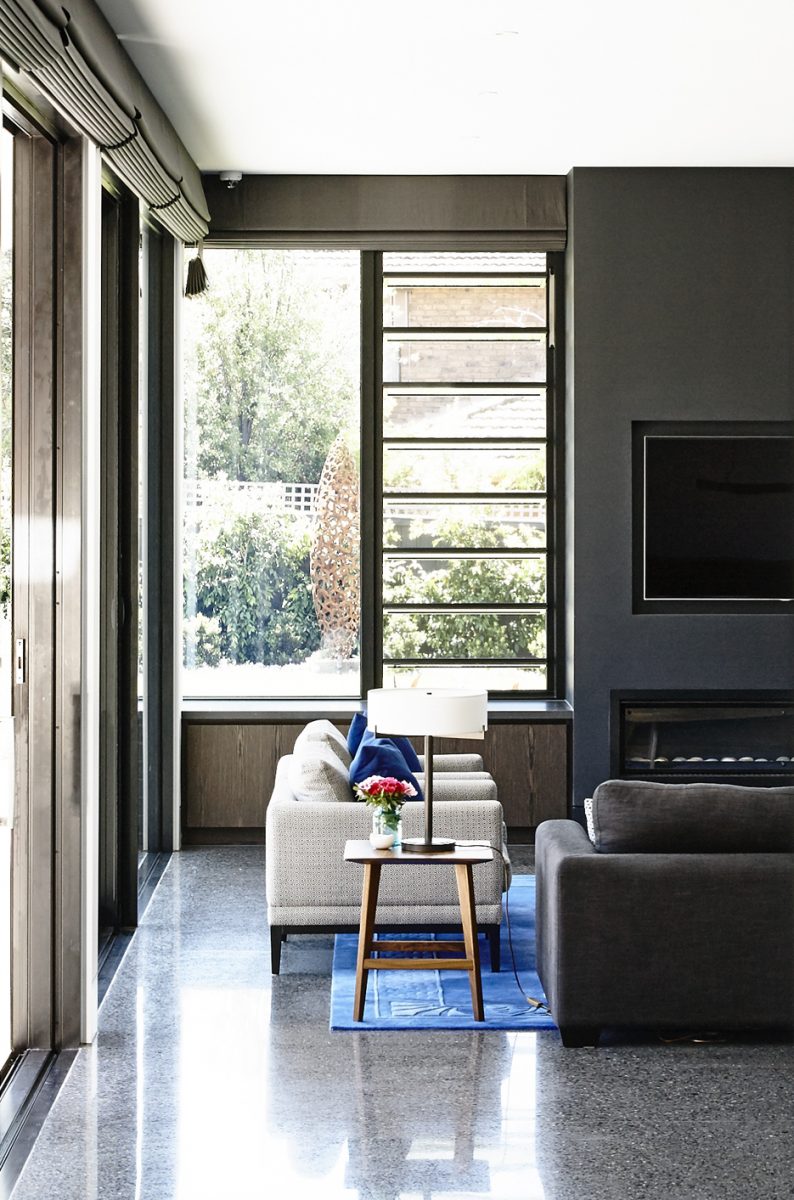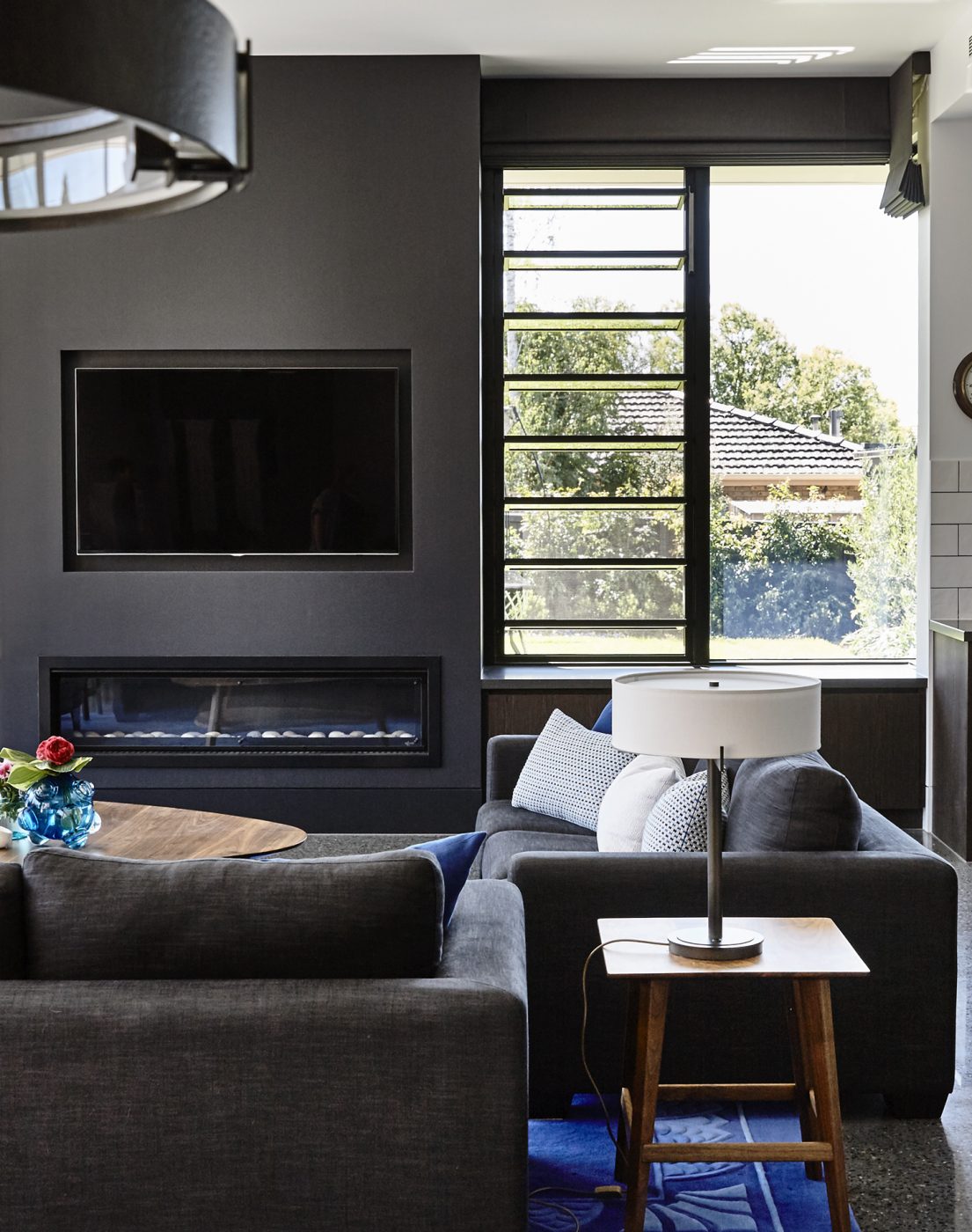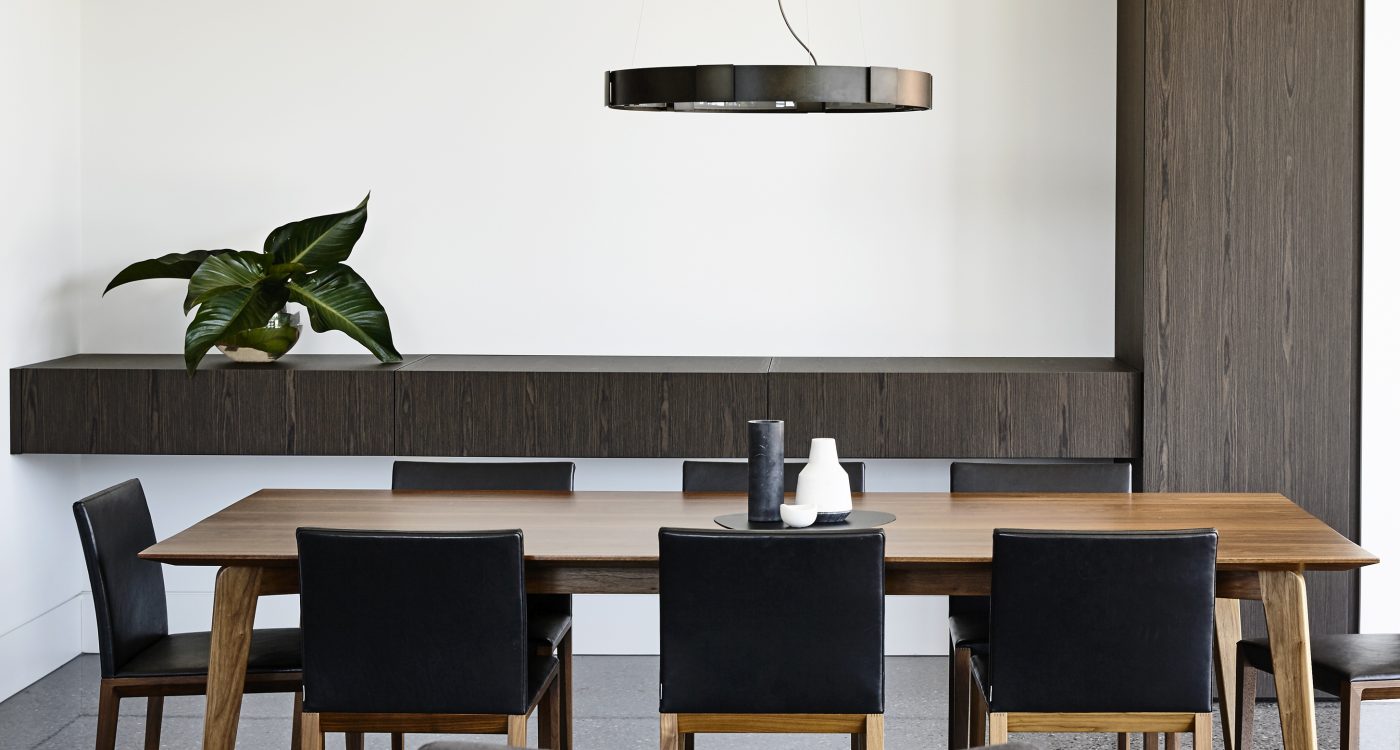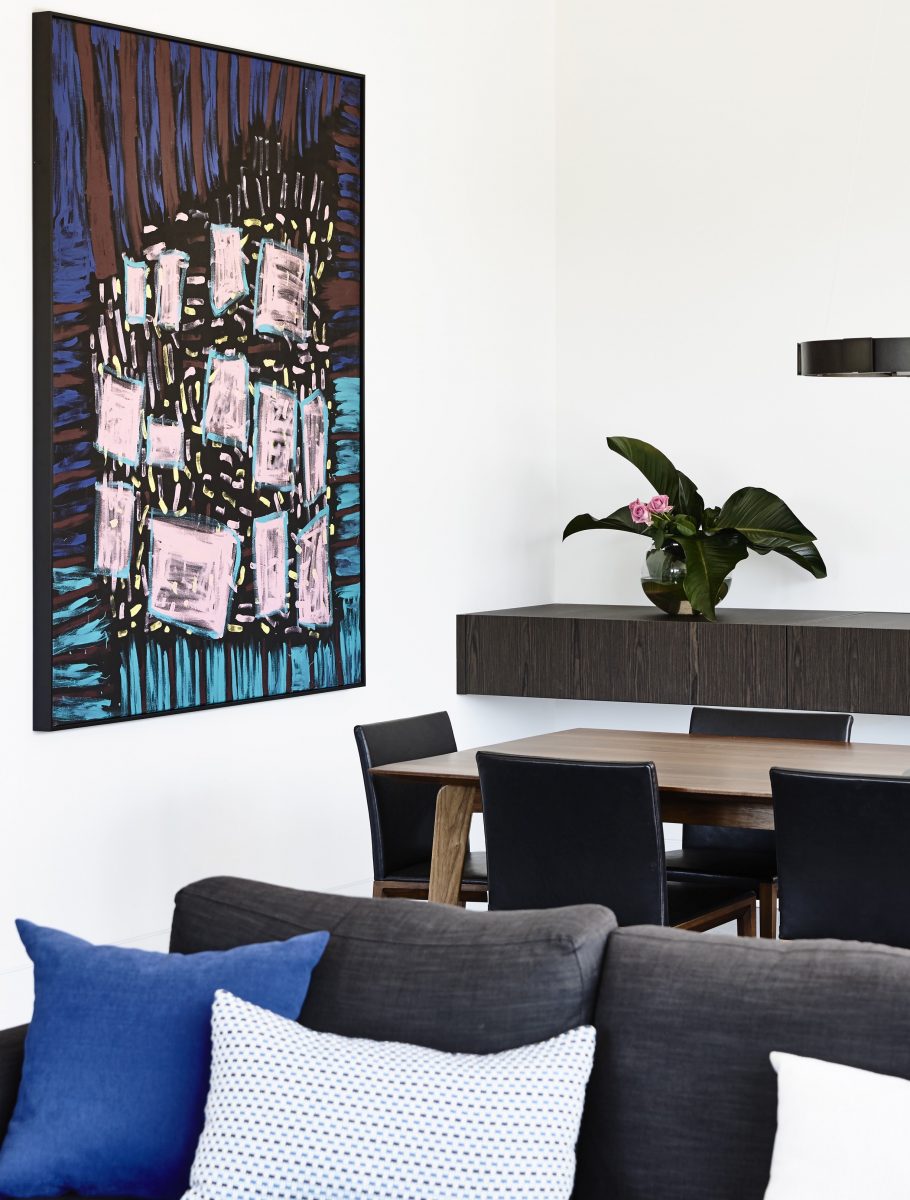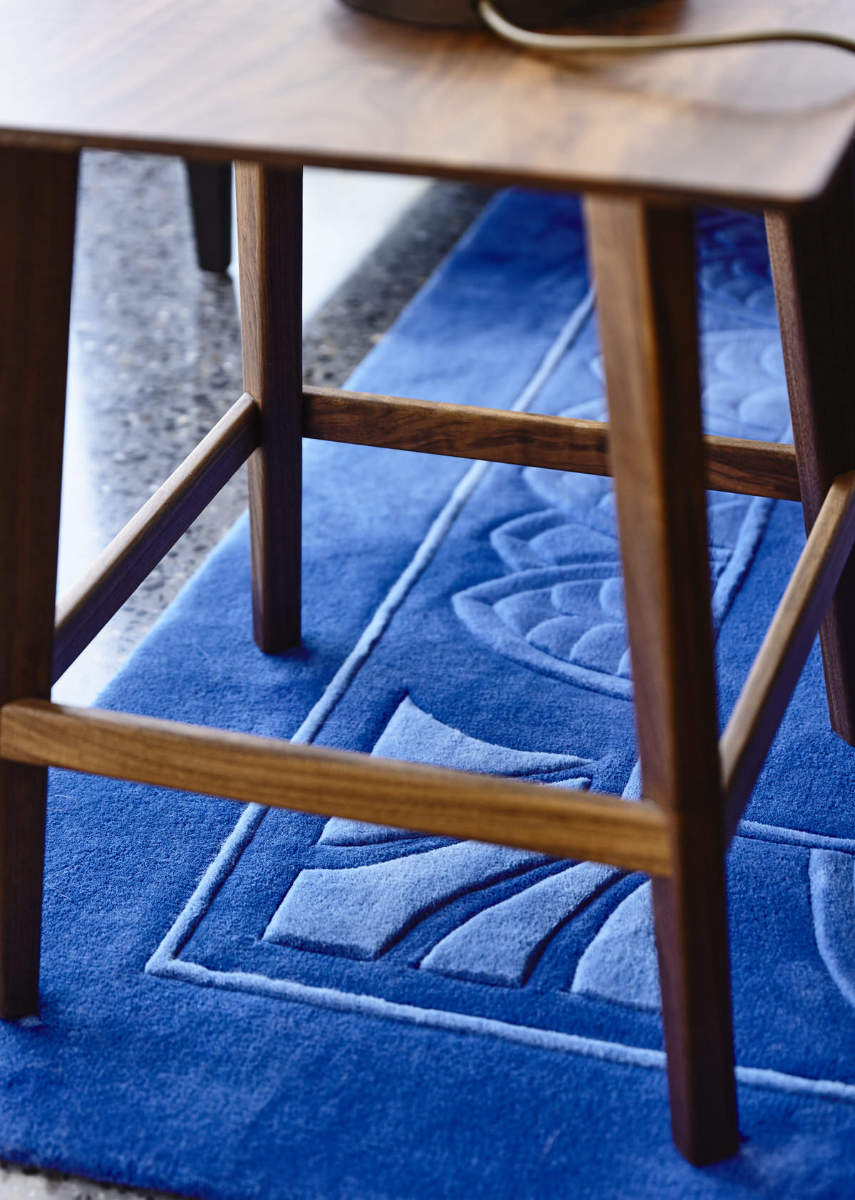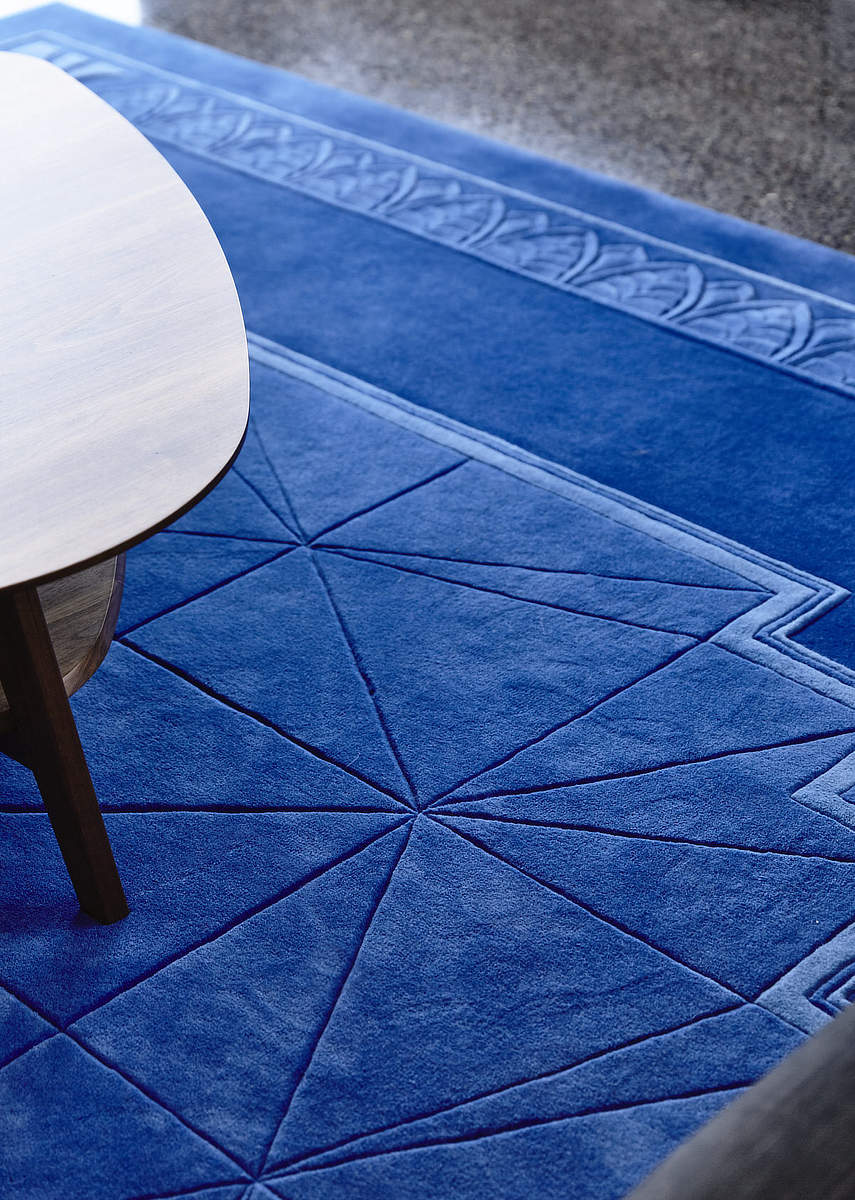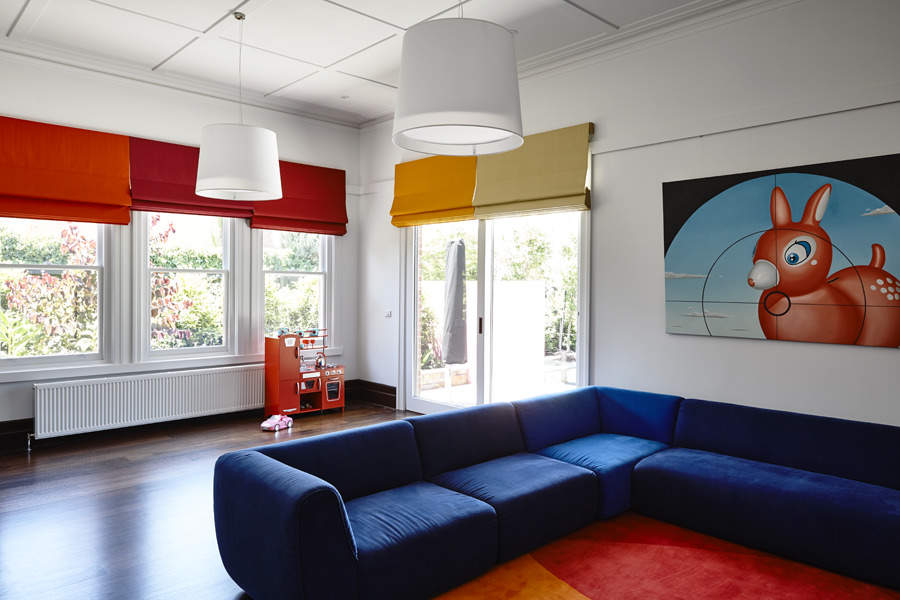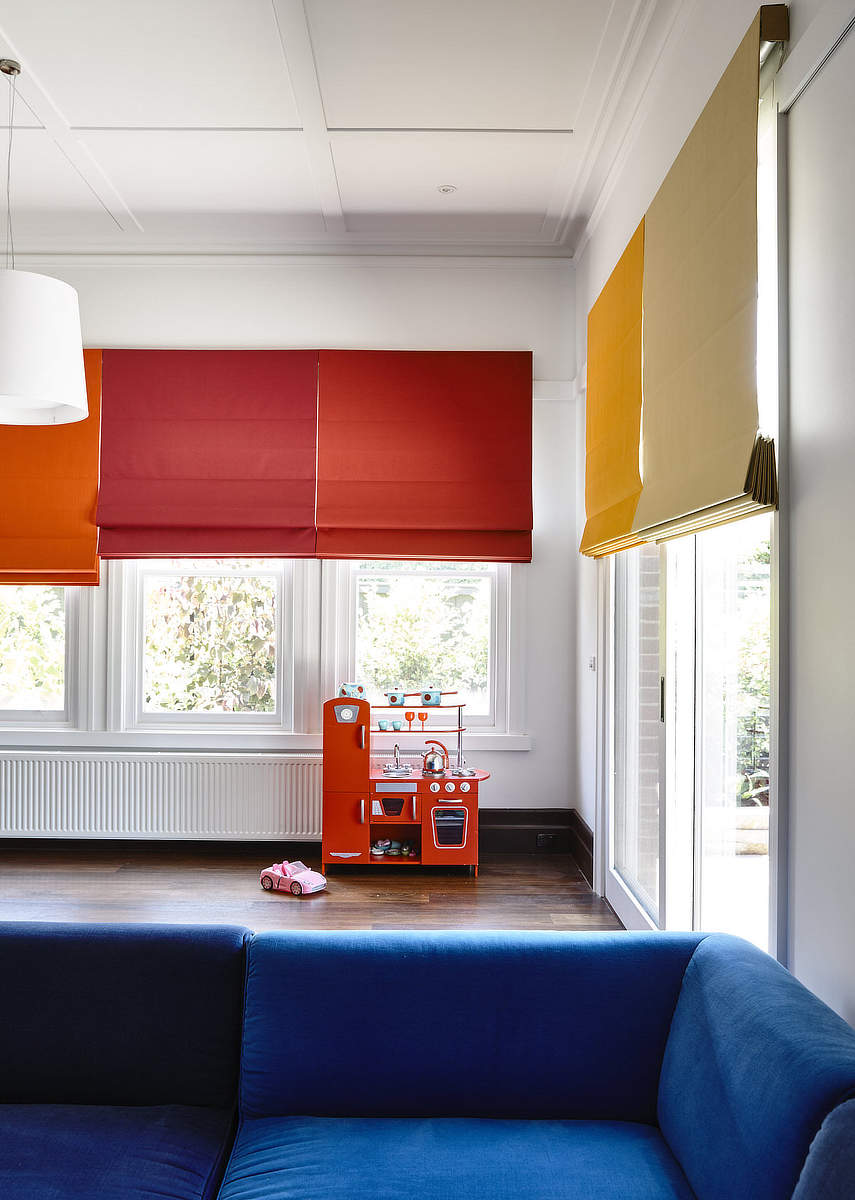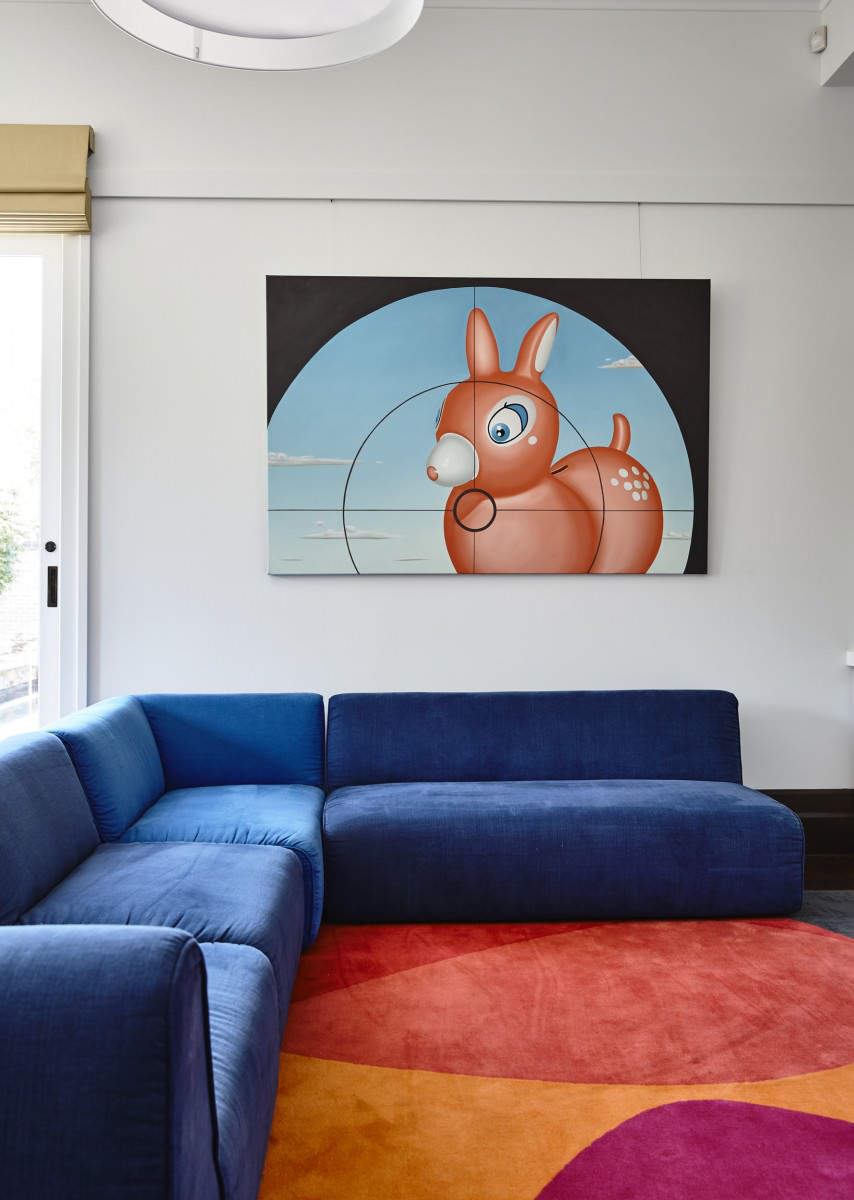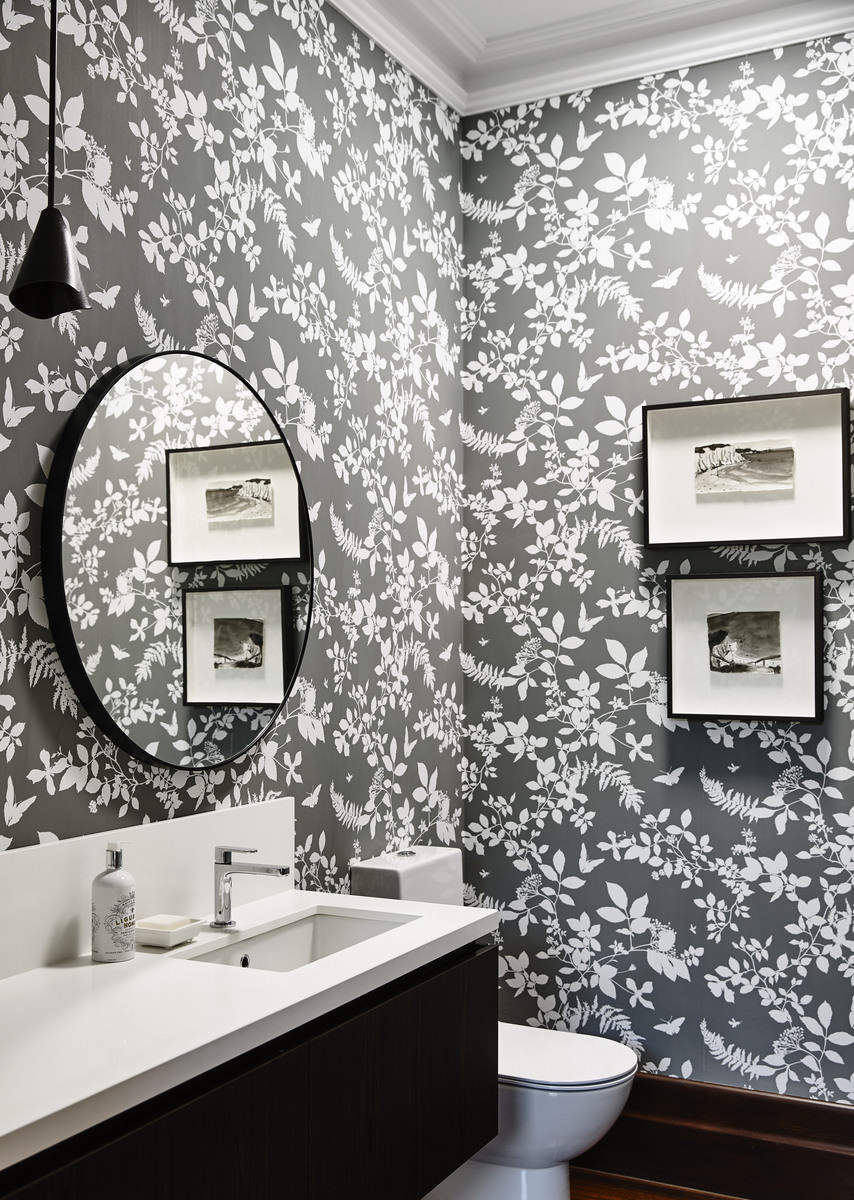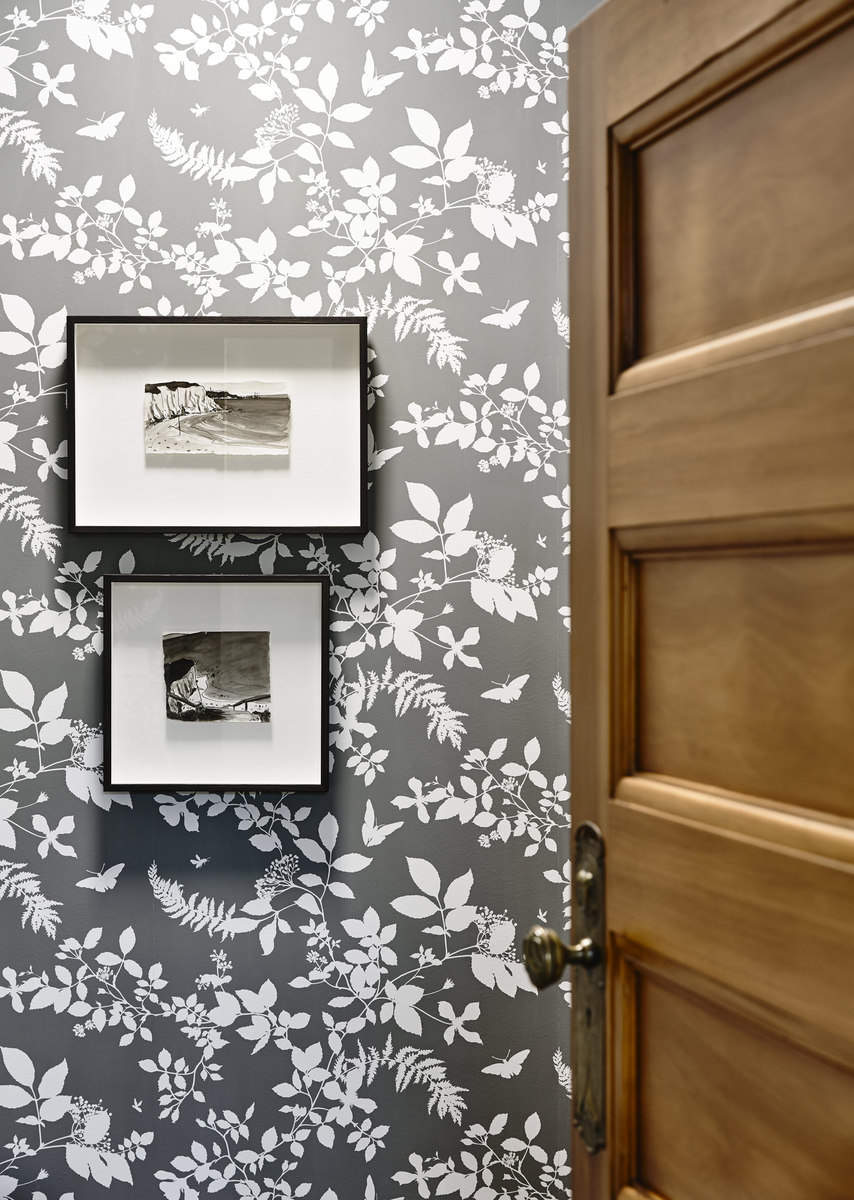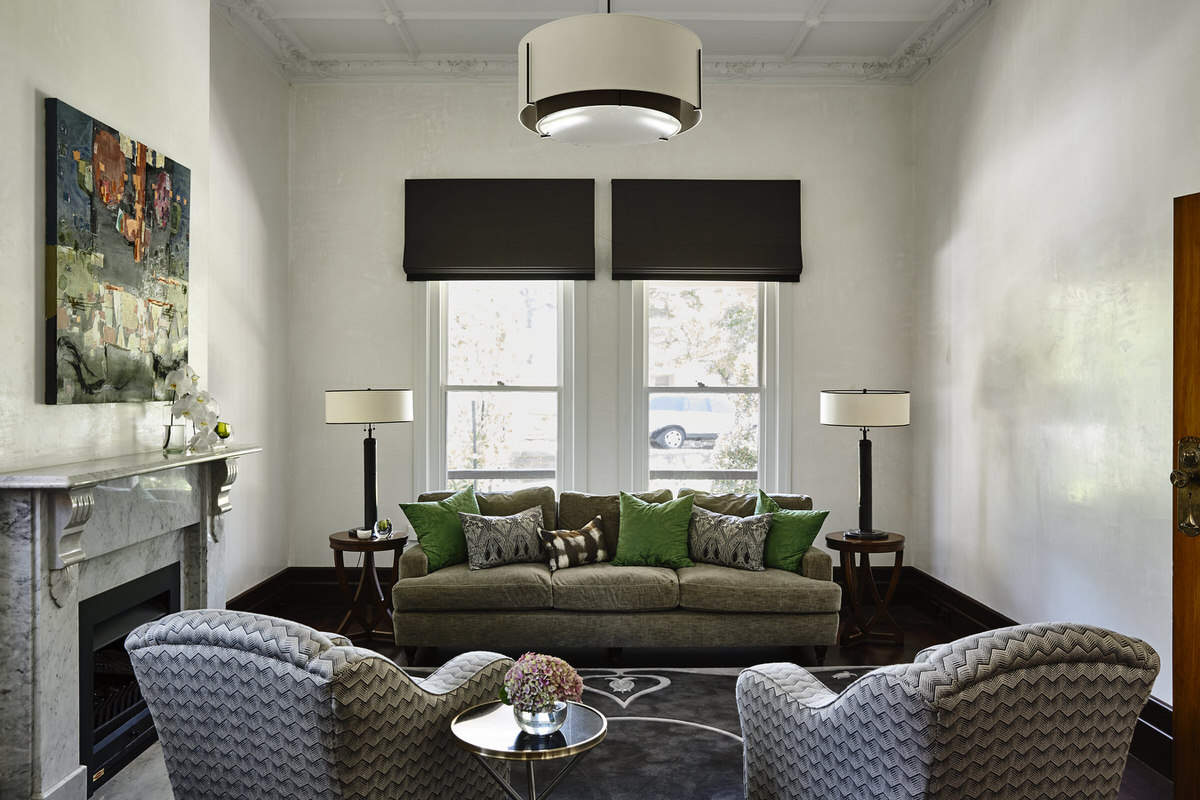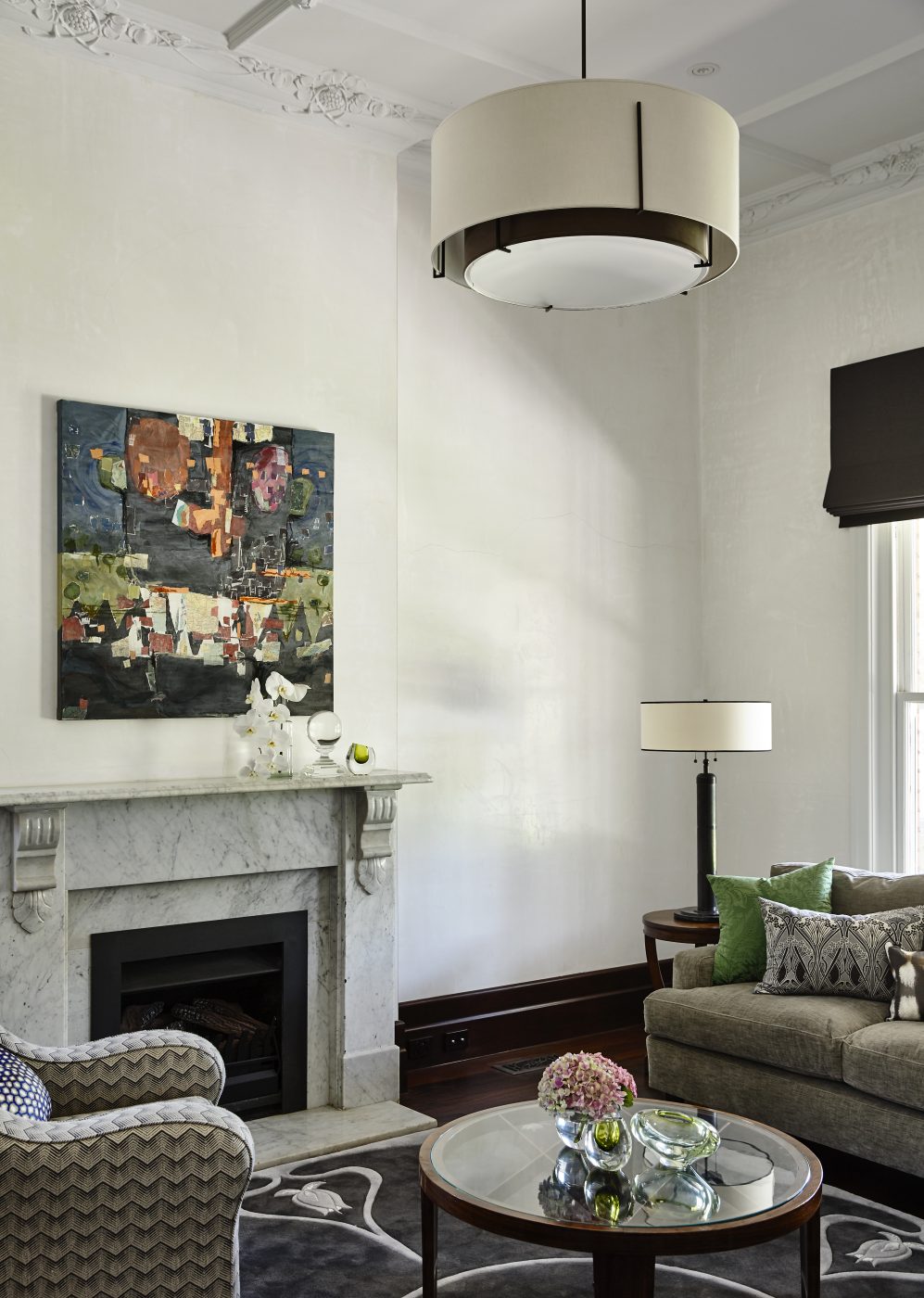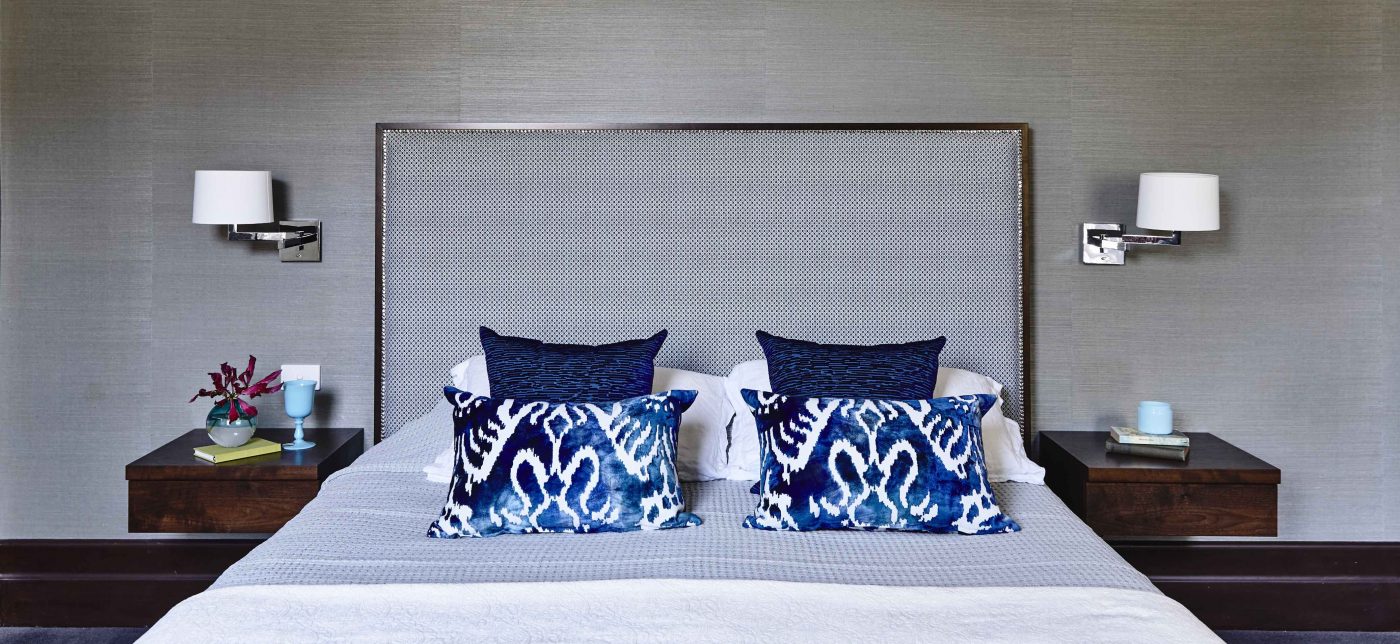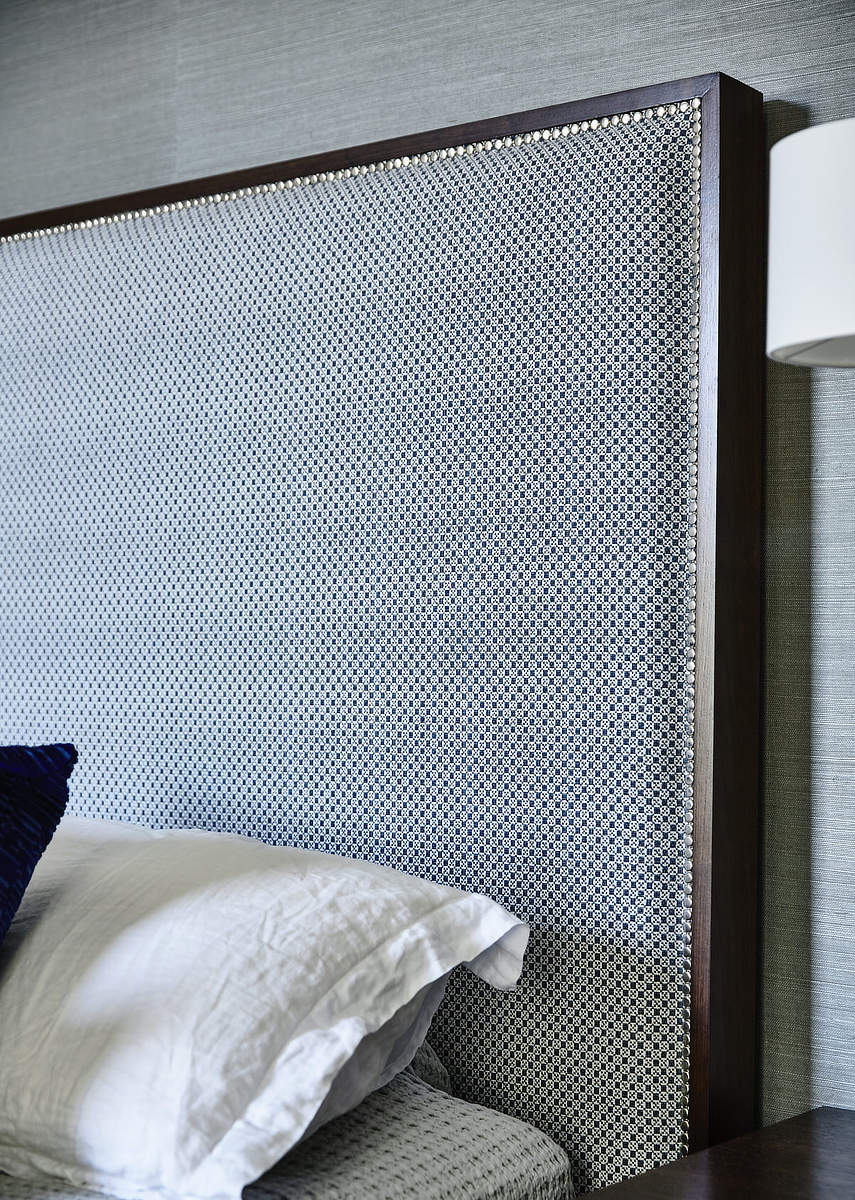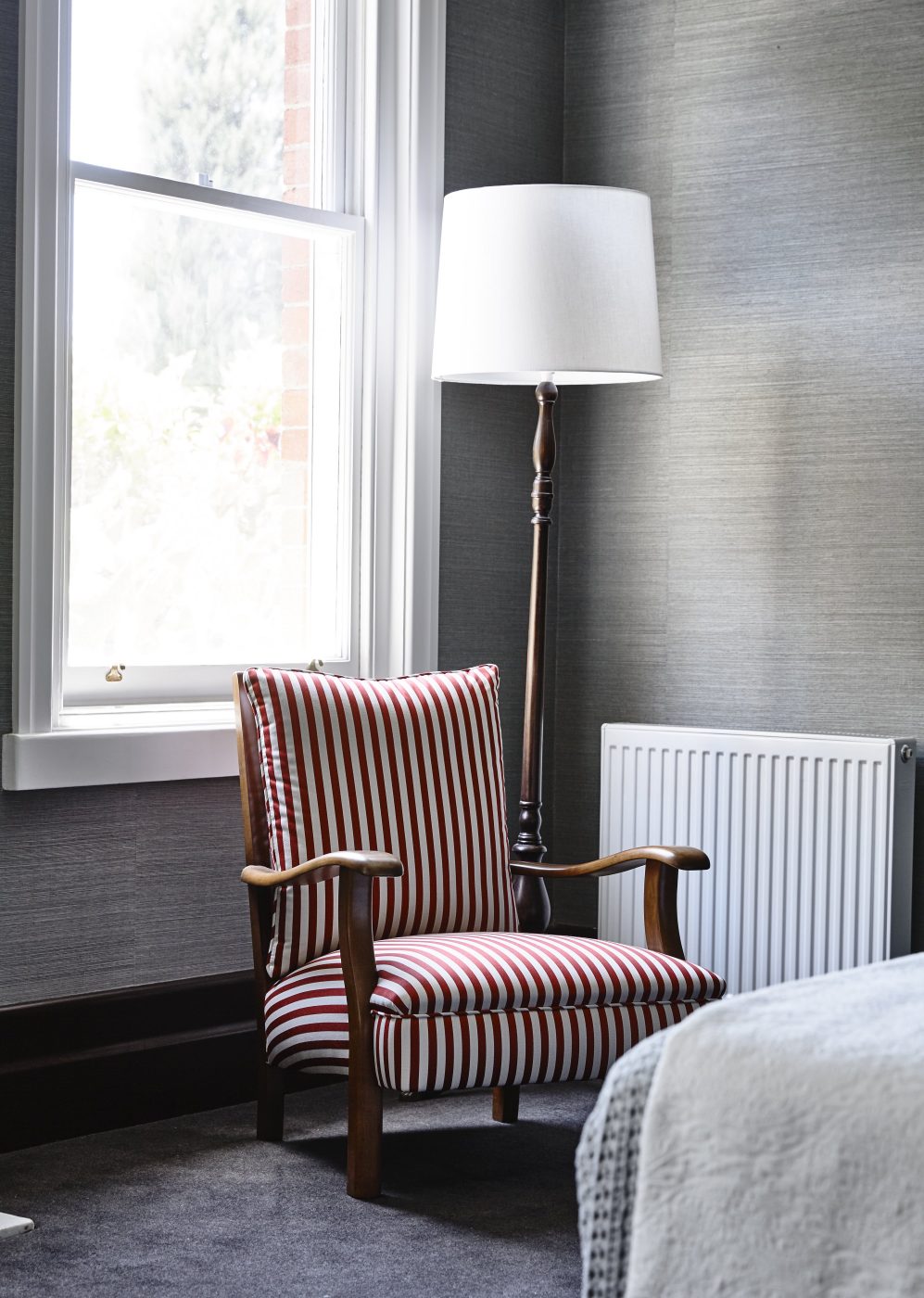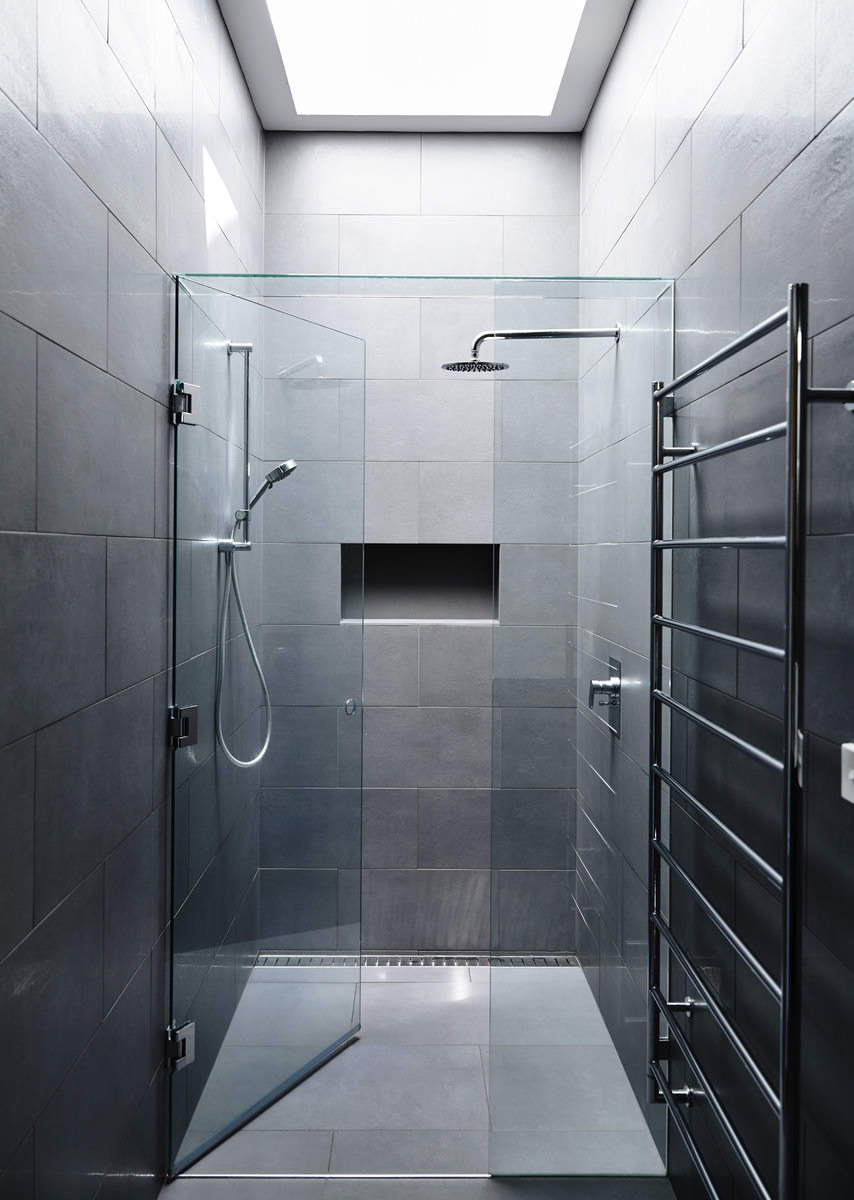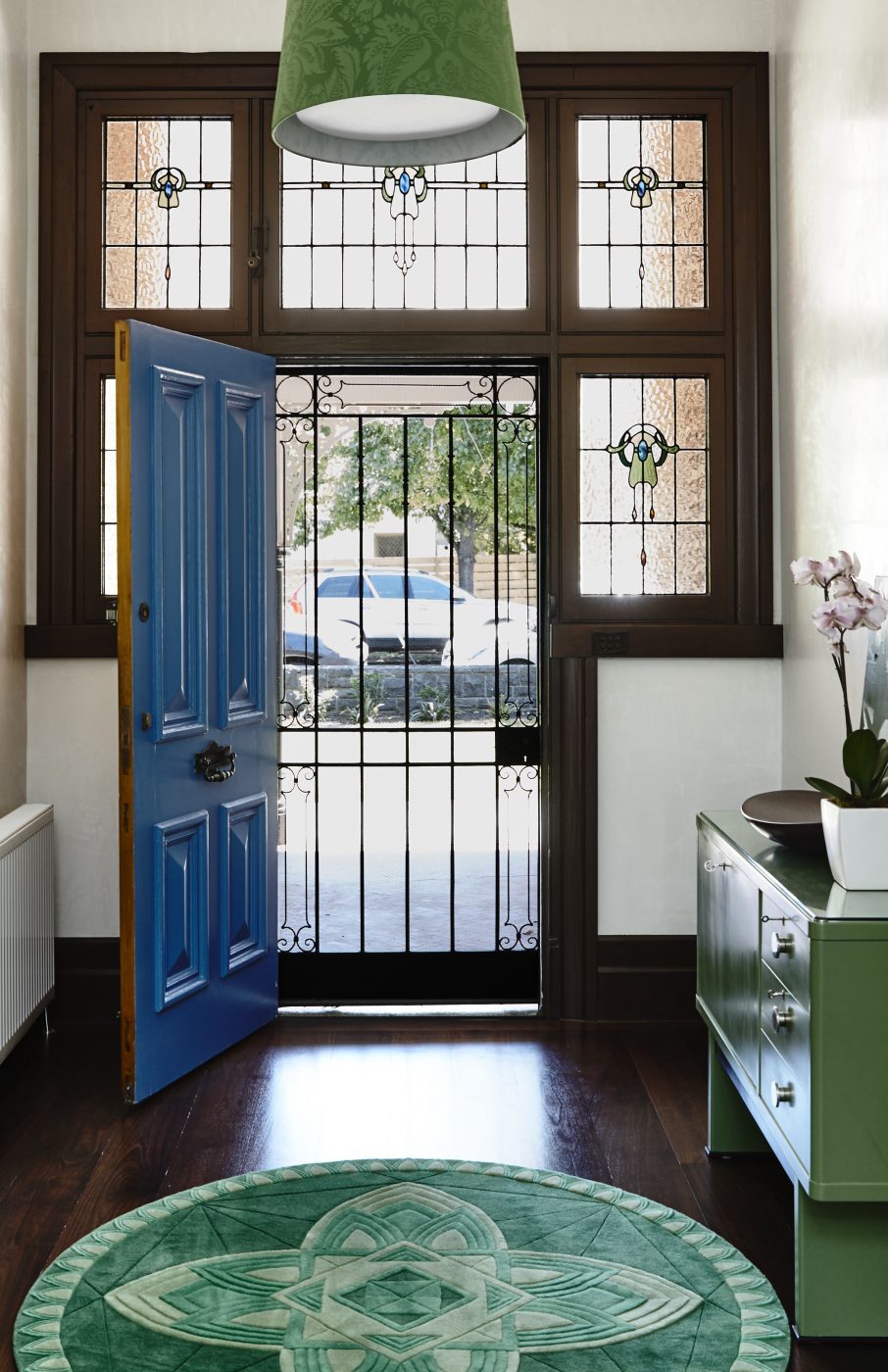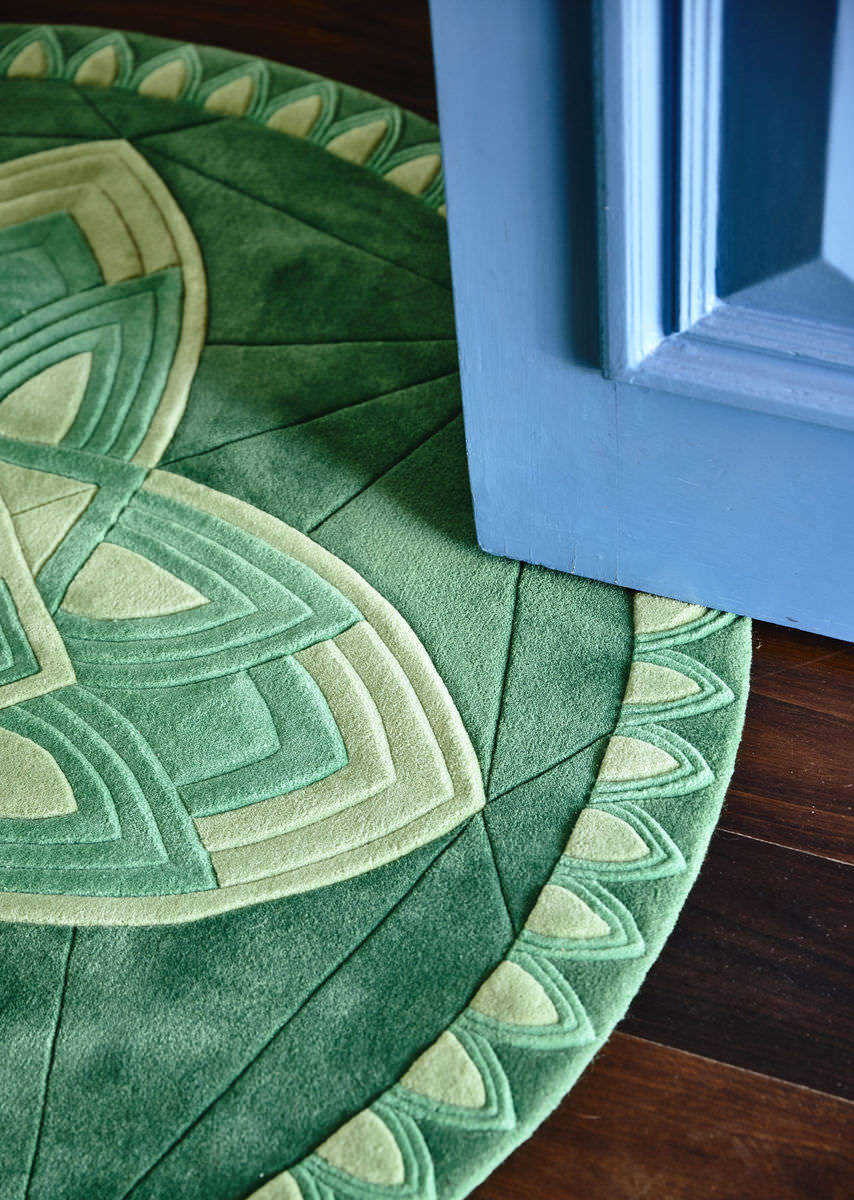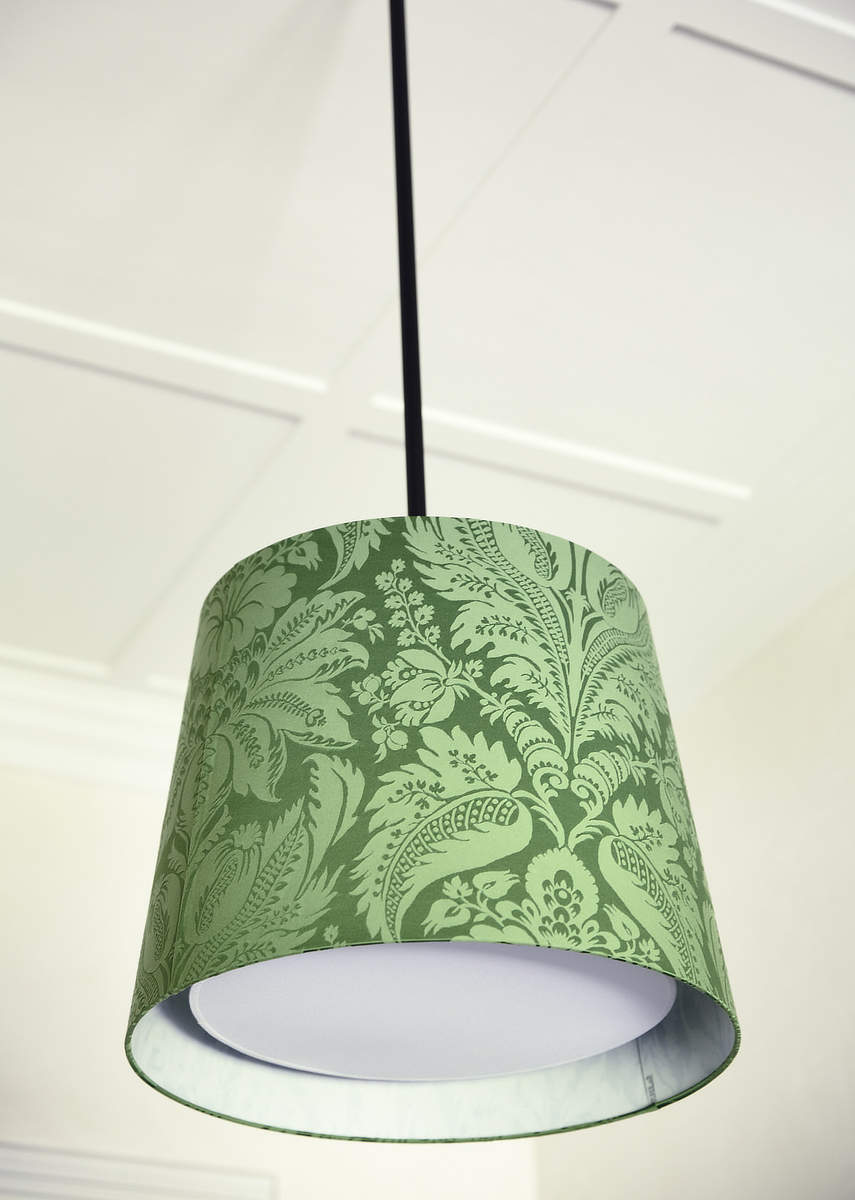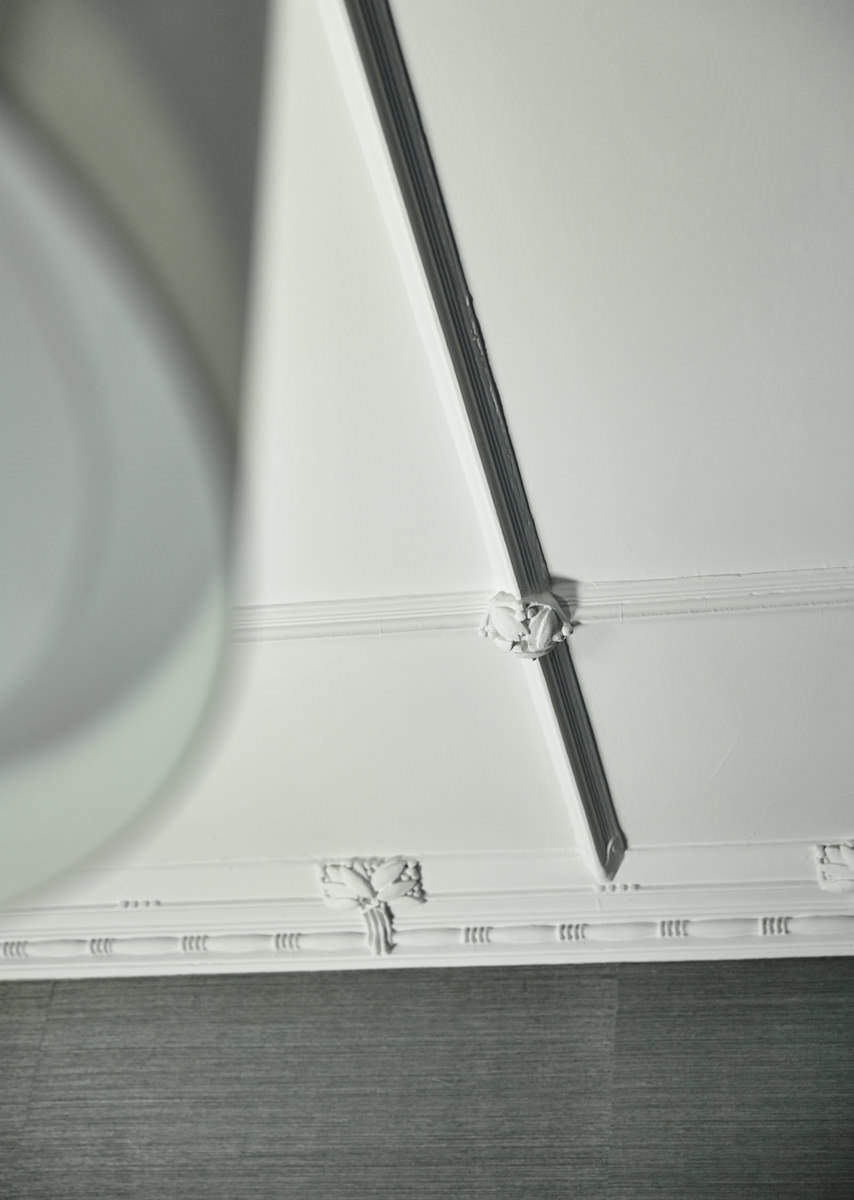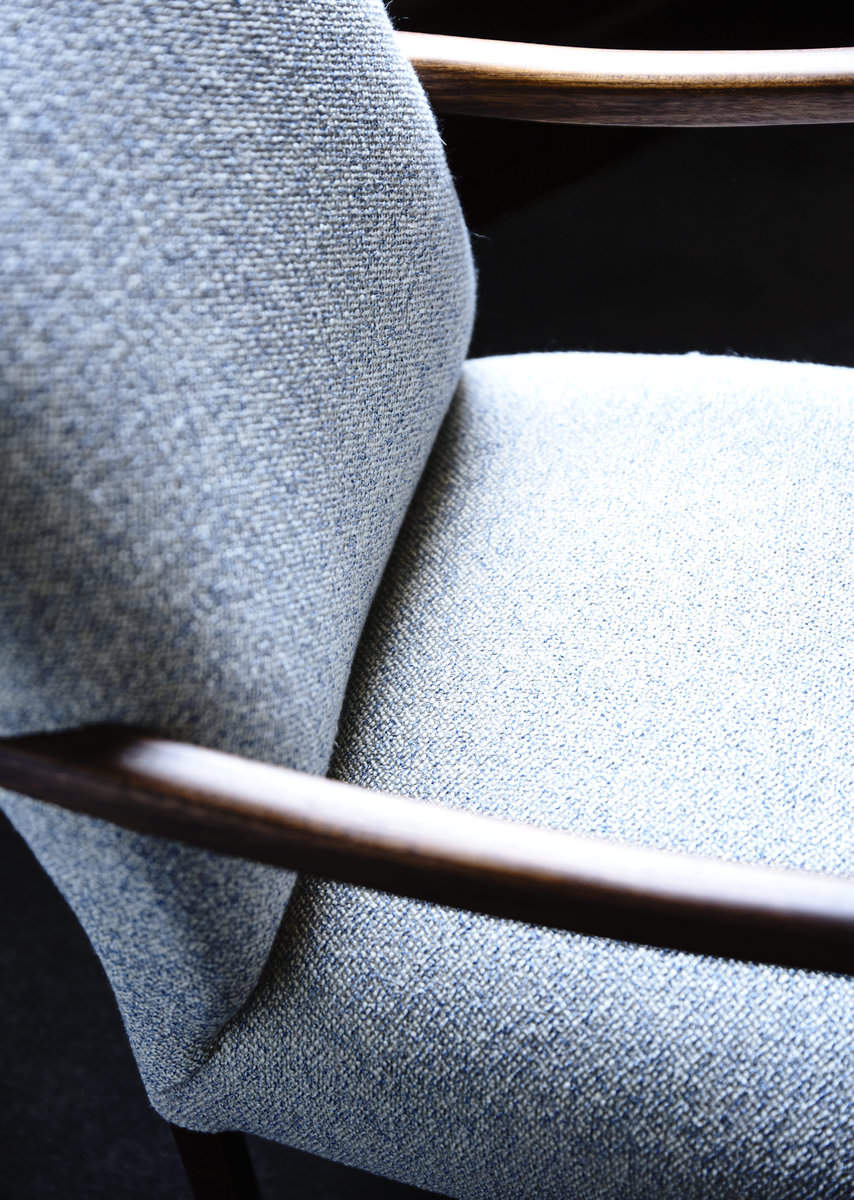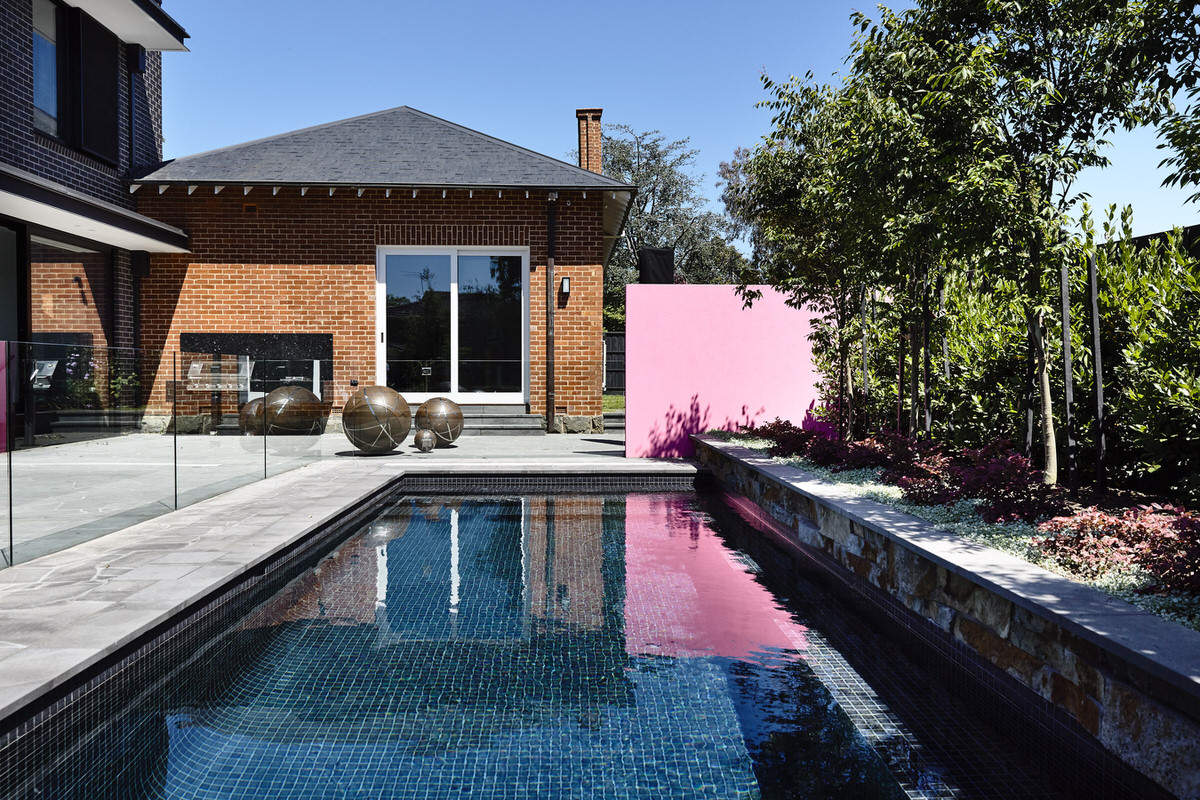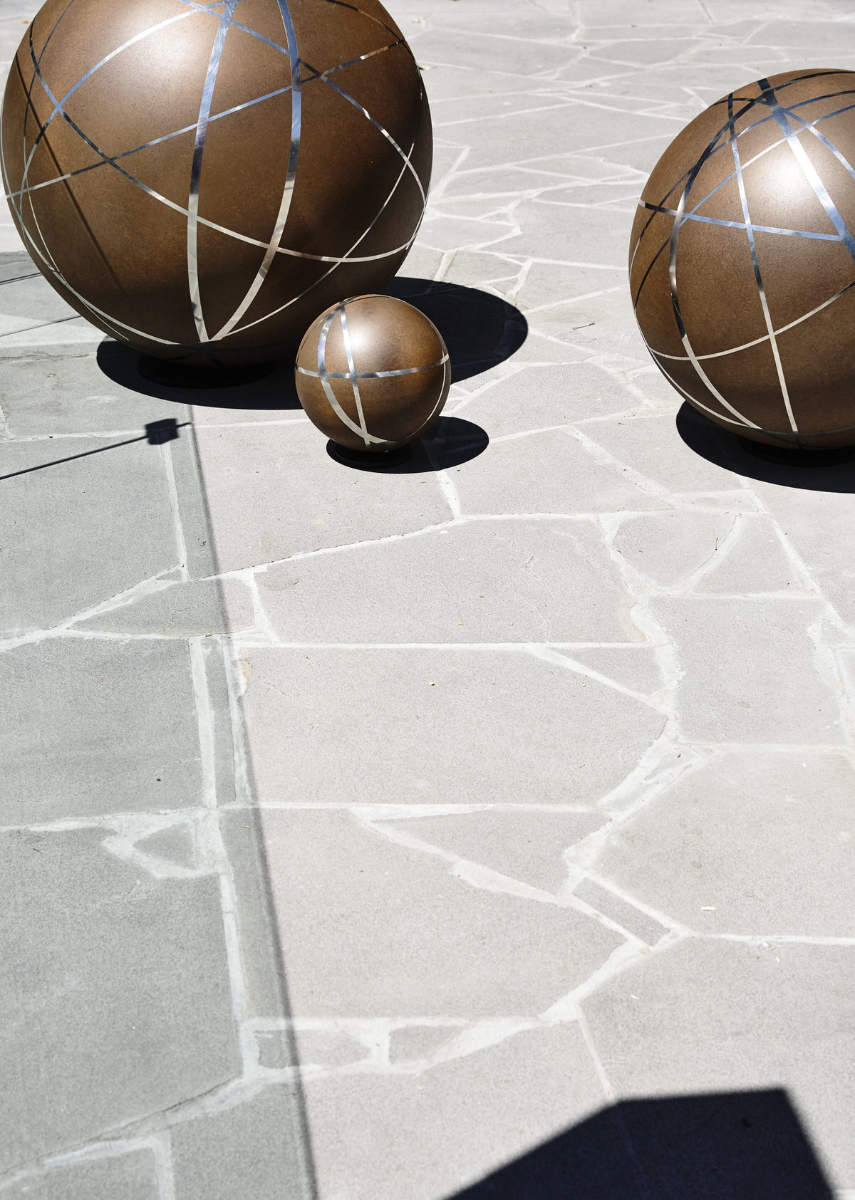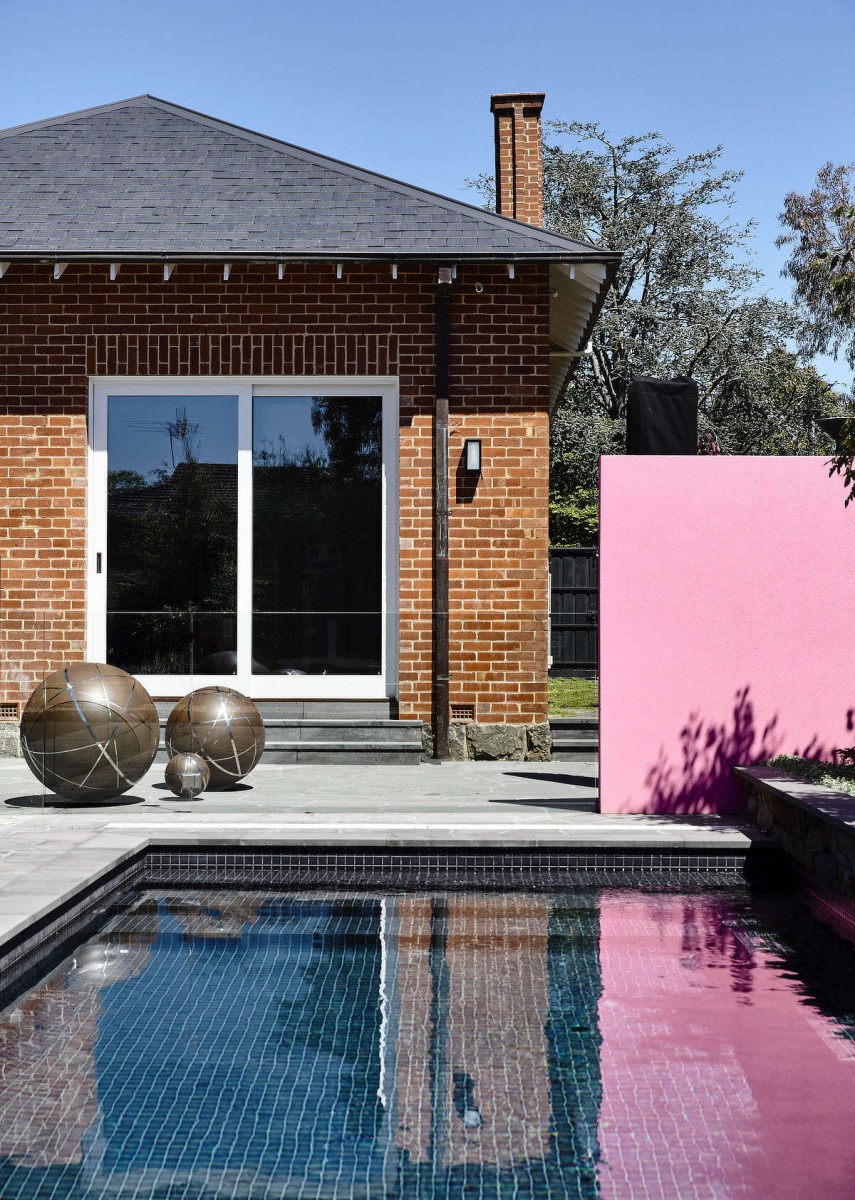 A grand period home was given a new life with an extensive renovation and the addition of a modern family room
Let's talk about some of the details:
Bright Blue grout was used in the kitchen splash back, adding a subtle colour punch to an otherwise neutral kitchen. 

The custom rug in the family living room was designed to give a nod to the era of the home, featuring an art deco motif on the sculptured border.

We designed a custom desk system

–  

come console for the living area. Divided into individual sections, each child of the house has their own personal working space. Once work is done and you just don't want to see the mess anymore, with the simple action of closing of the lids, the whole unit becomes a useable console table.  Featured in House & Gardens magazines Home Organisation tips – view here 

The entrance cabinet is a beautiful vintage find from the same era as the house. Being the clients favorite colour green was an added bonus! The addition here of a custom rug designed to welcome you into the home and gives a hint of the colours and details that await your visit.

The formal sitting room at the front of the house  (which is really used as a concert viewing area to watch the children's musical performances!)  has reupholstered furniture that the clients had collected back in their university days from opportunity shops! This gave new life to pieces that had special and personal memories. Psst – if you look closely at the the images of this room, you might possibly notice that the design on the rug is closely inspired by the stunning original door knobs…

 

and the circle in the centre of the rug design is directly placed under the large circular light fitting above – as I said – details! 
Architect Adie Courtney Architects
Photography by Derek Swalwell