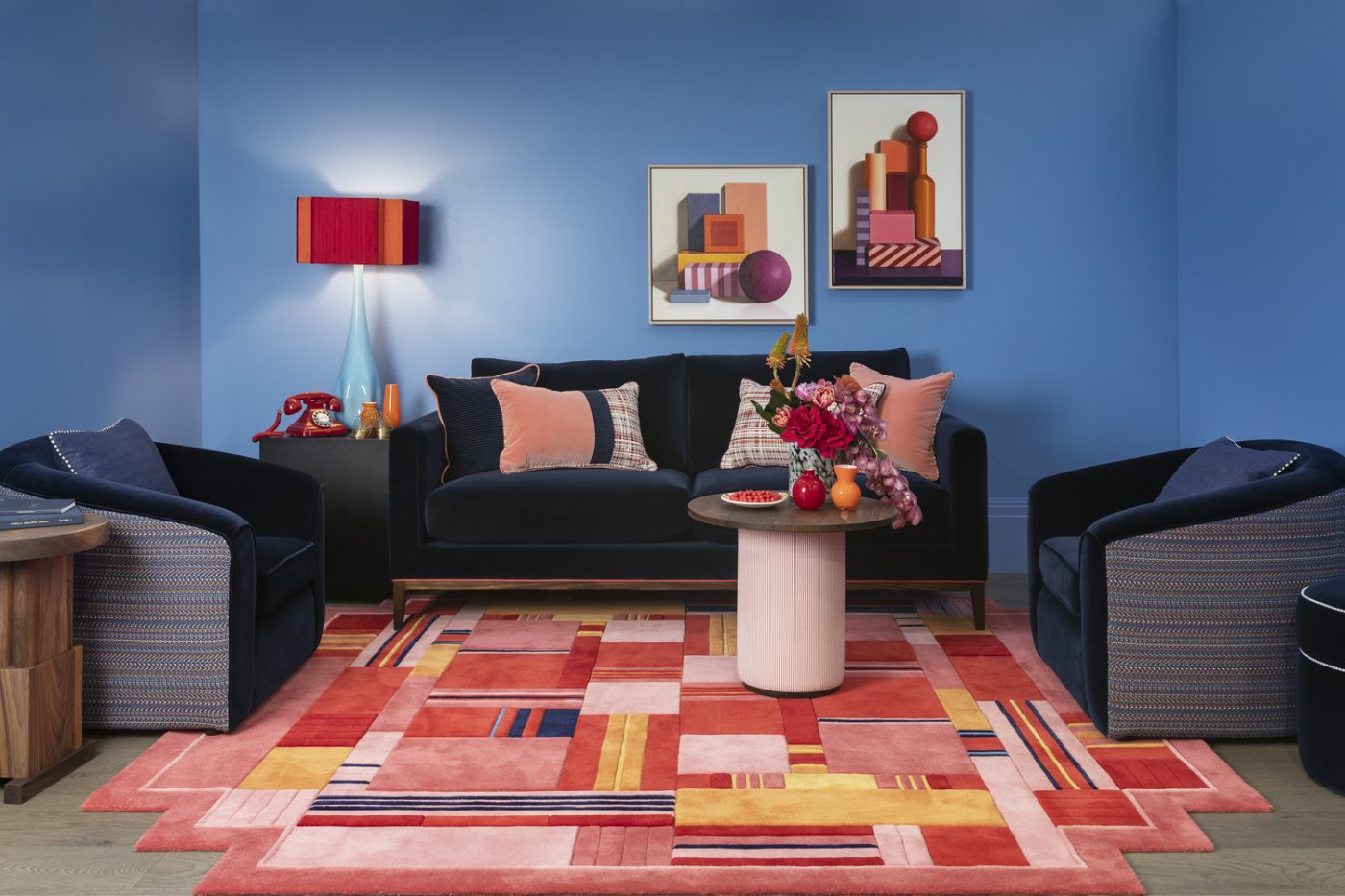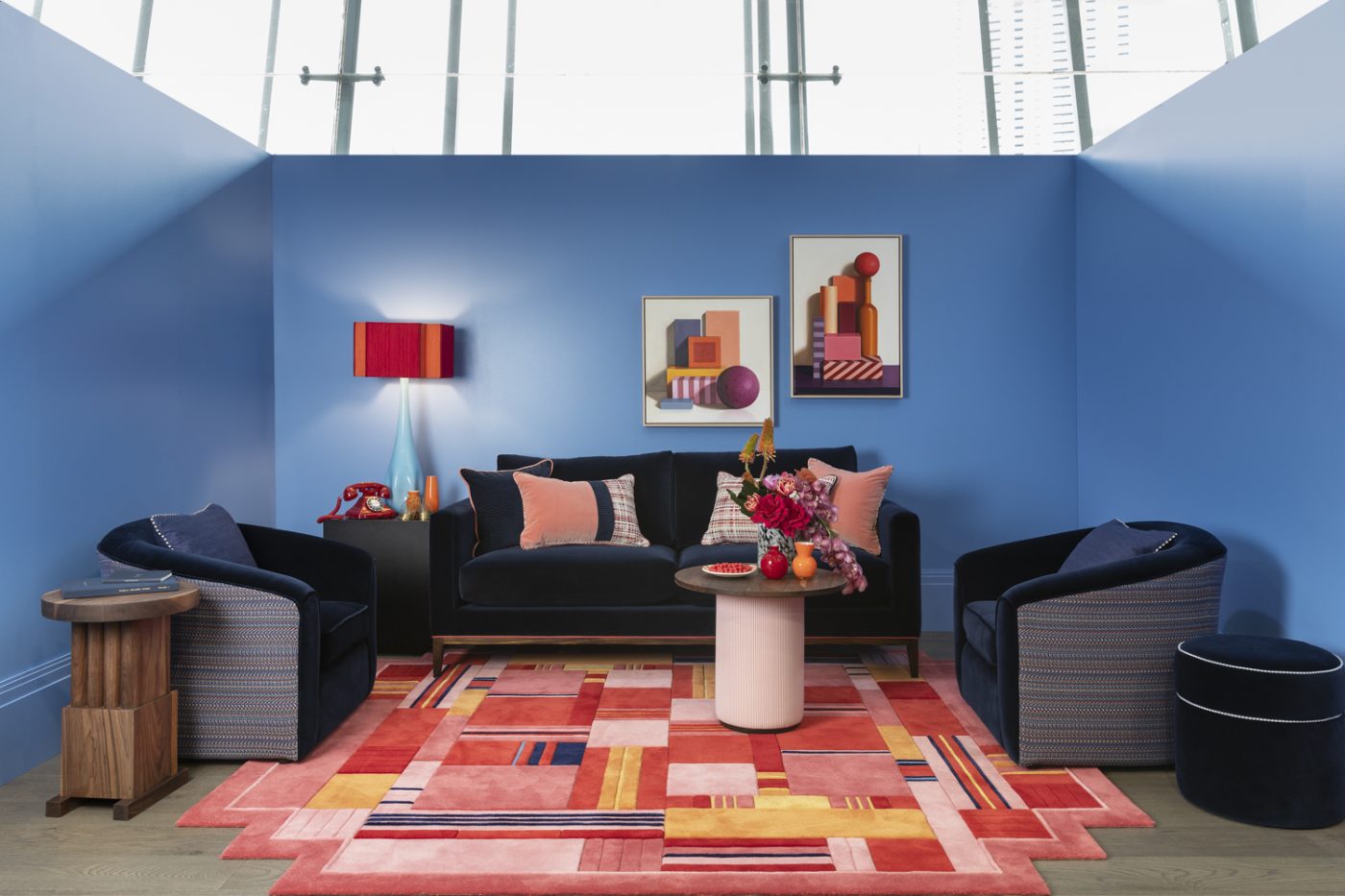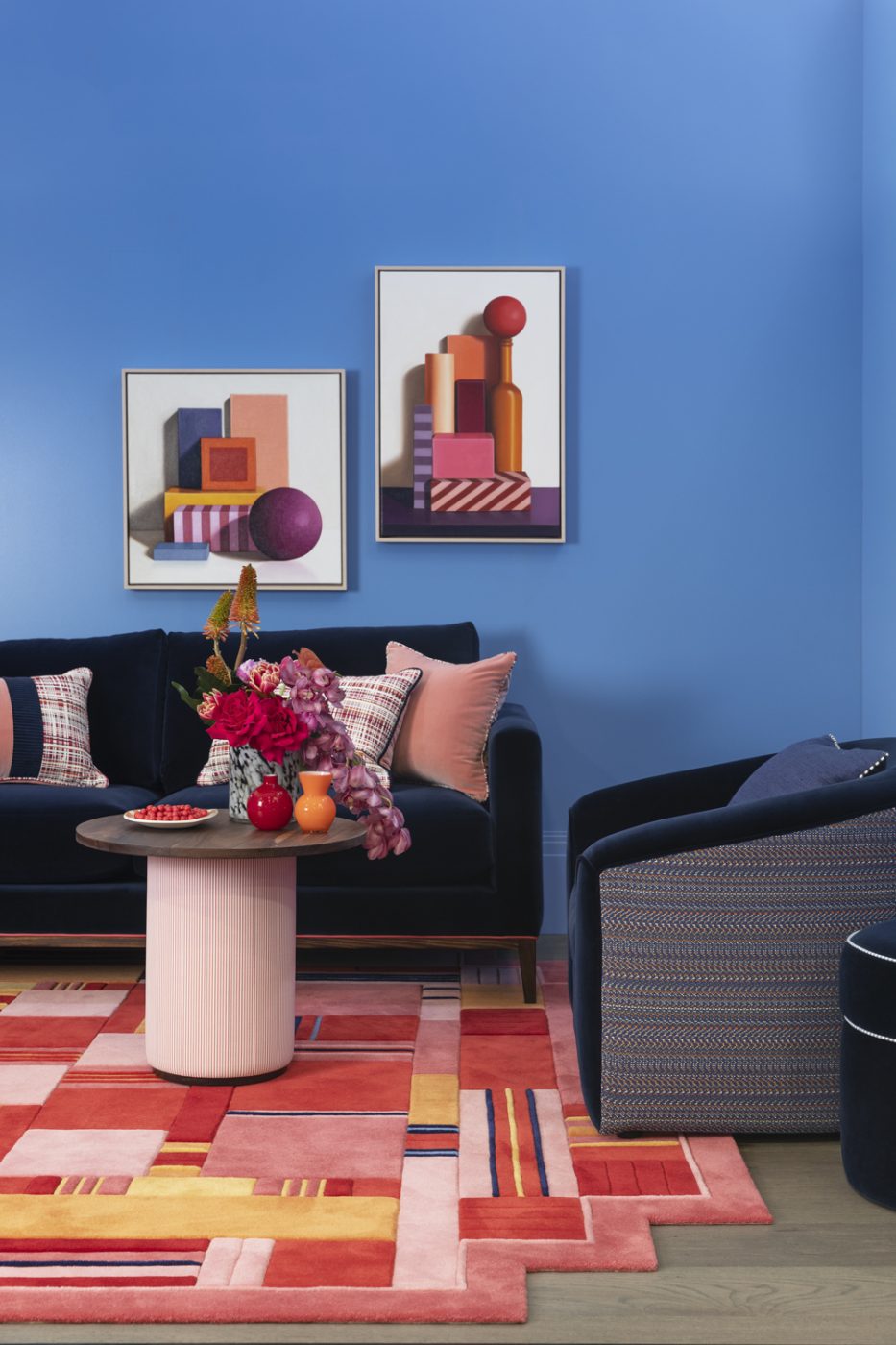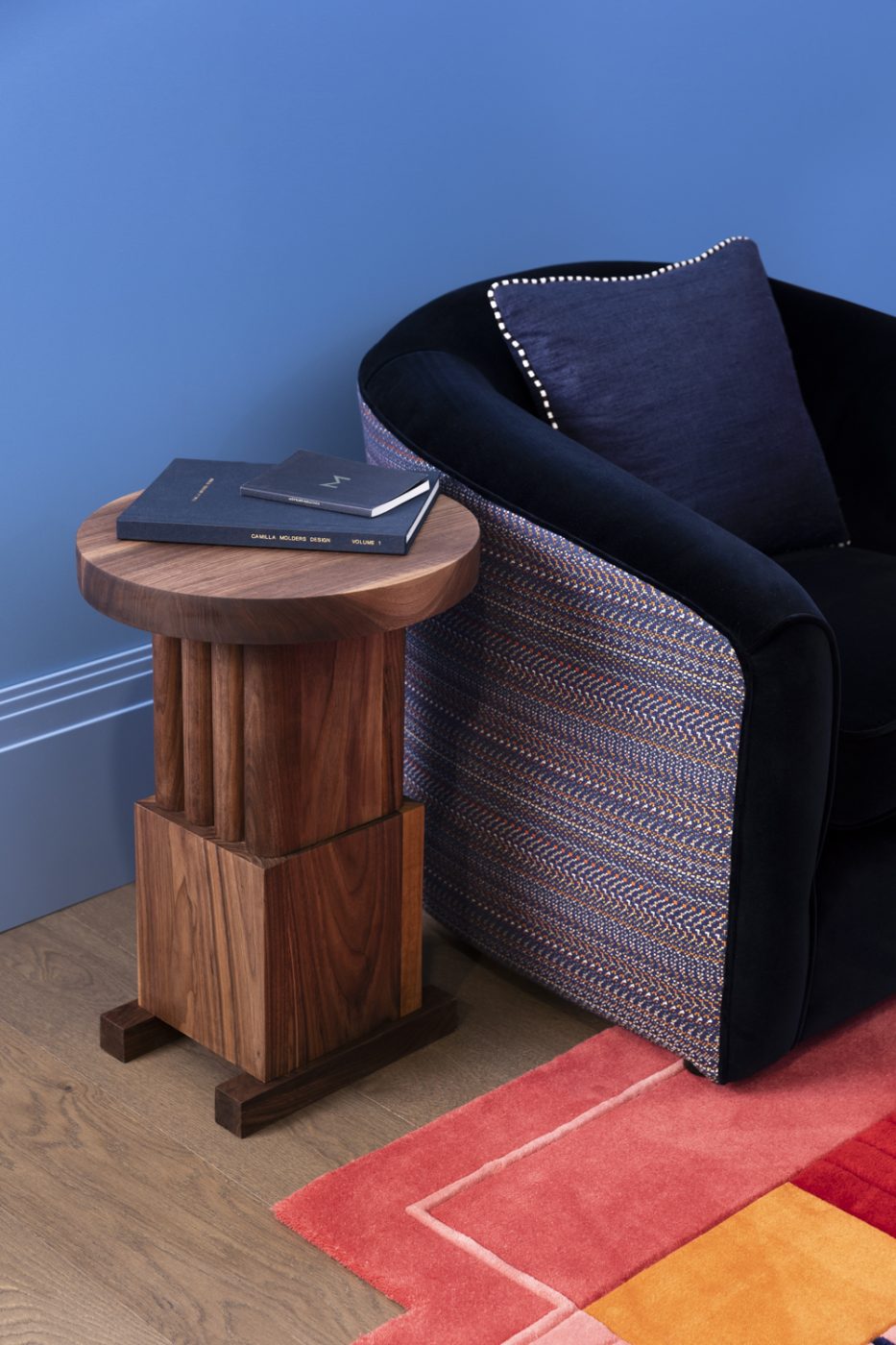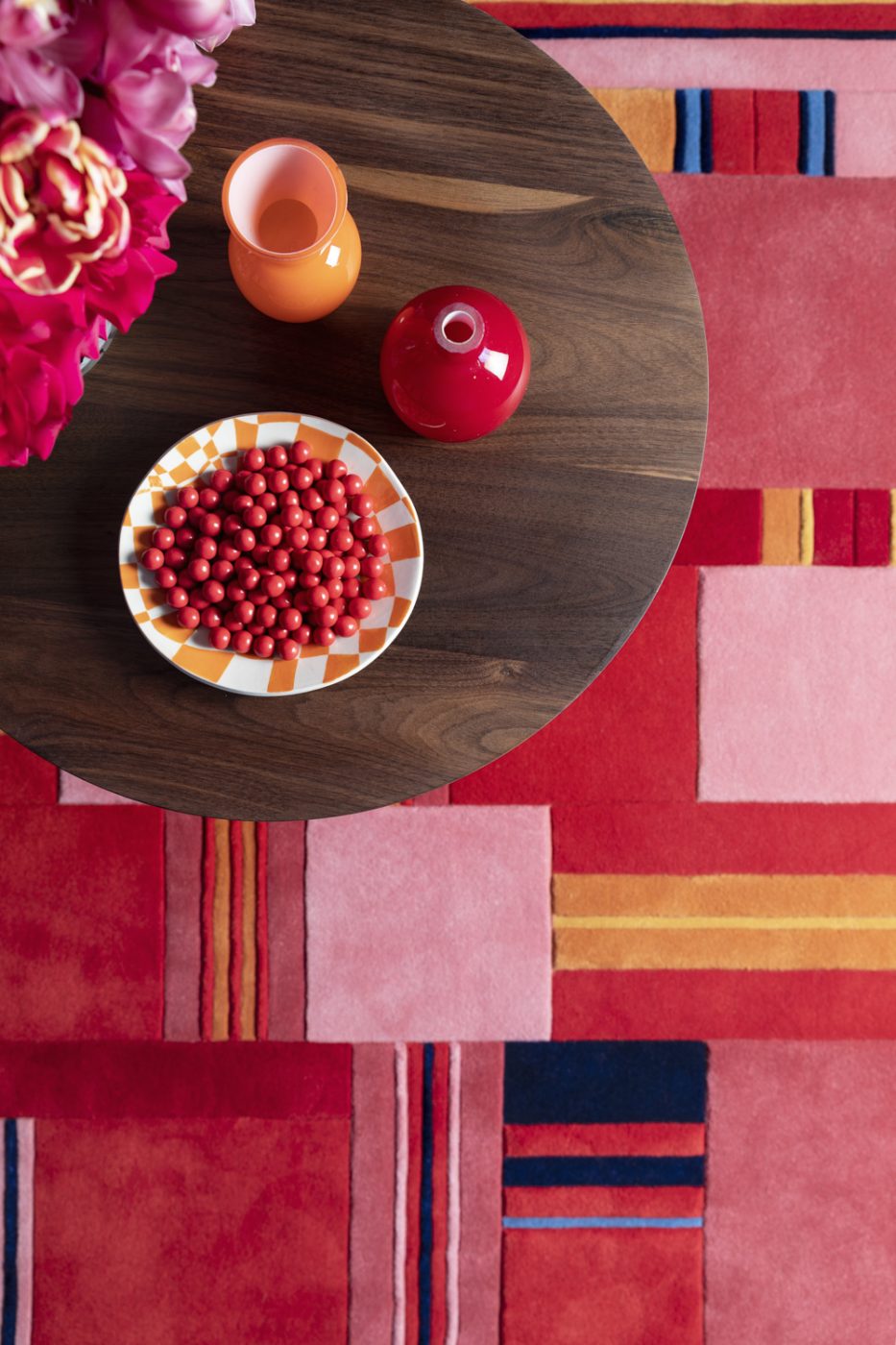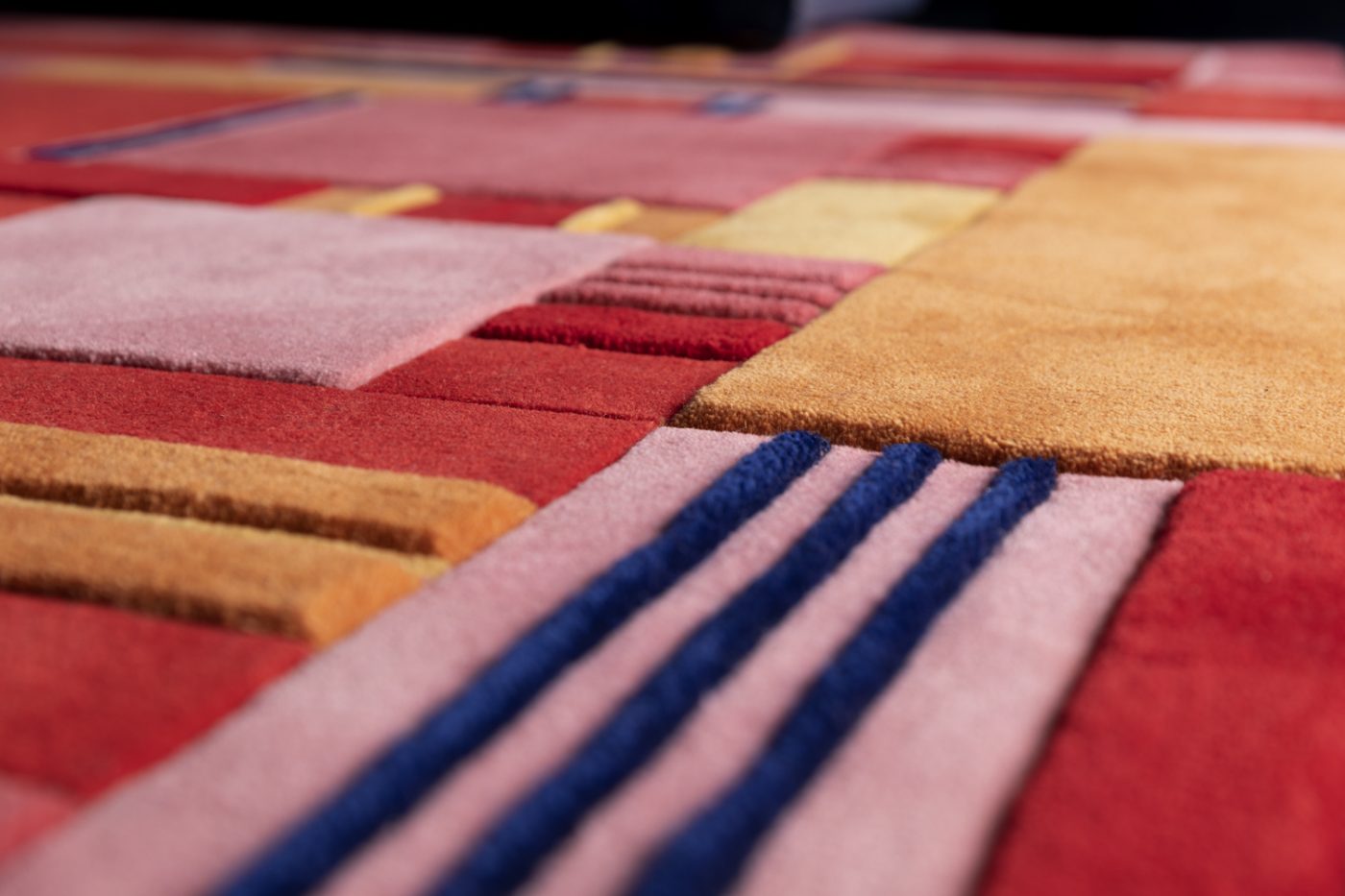 Colourful Interior Design – How refreshing!
When I received the invitation to participate in the Avenue of Design exhibition for the Design & Decor show, I saw it as an opportunity to showcase my core design principles and values. For me, design is about celebrating individuality, embracing vibrant colours, obsessing over intricate detailing, championing custom designs, and capturing the emotional essence that a beautifully curated space can evoke.
In my exhibition space, I set out to make a statement against the prevailing monotony of greige dominating the design landscape—a subtle protest advocating for more excitement and uniqueness.
Every element in our exhibit was meticulously crafted, from the bespoke rug with sculptured details to the lampshade mirroring the corner detailing of the rug. These personalised touches seamlessly converged to create a harmonious space that brought joy to everyone who passed by, reinforcing the idea that thoughtful design can elicit smiles and leave a lasting impression.
Photography by Martina Gemmola
Featured in Australian House & Garden Magazine Top 50 rooms 2022. Finalist for best use of colour