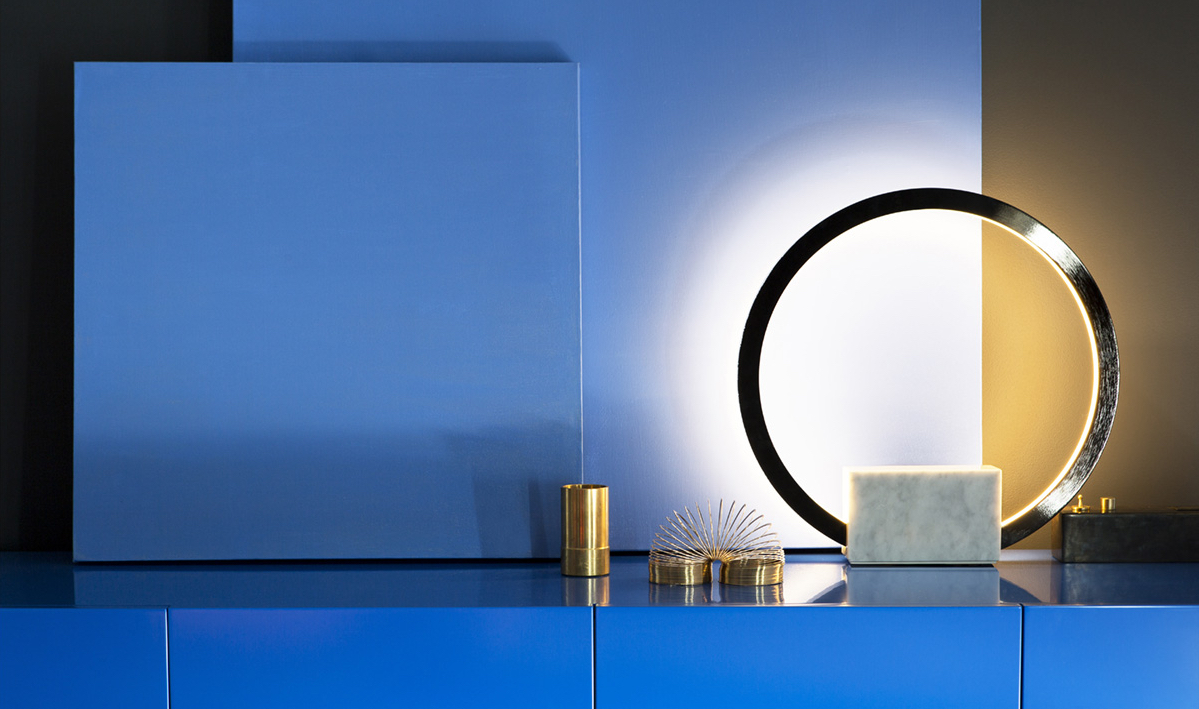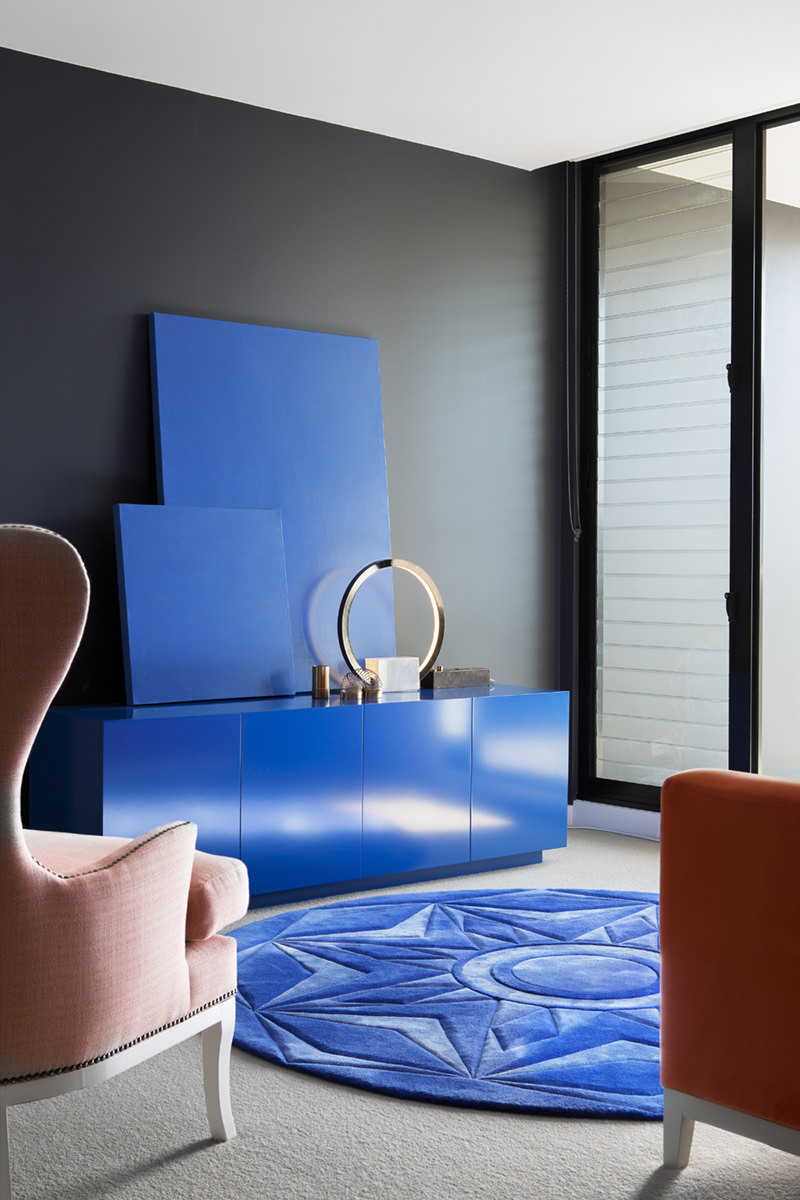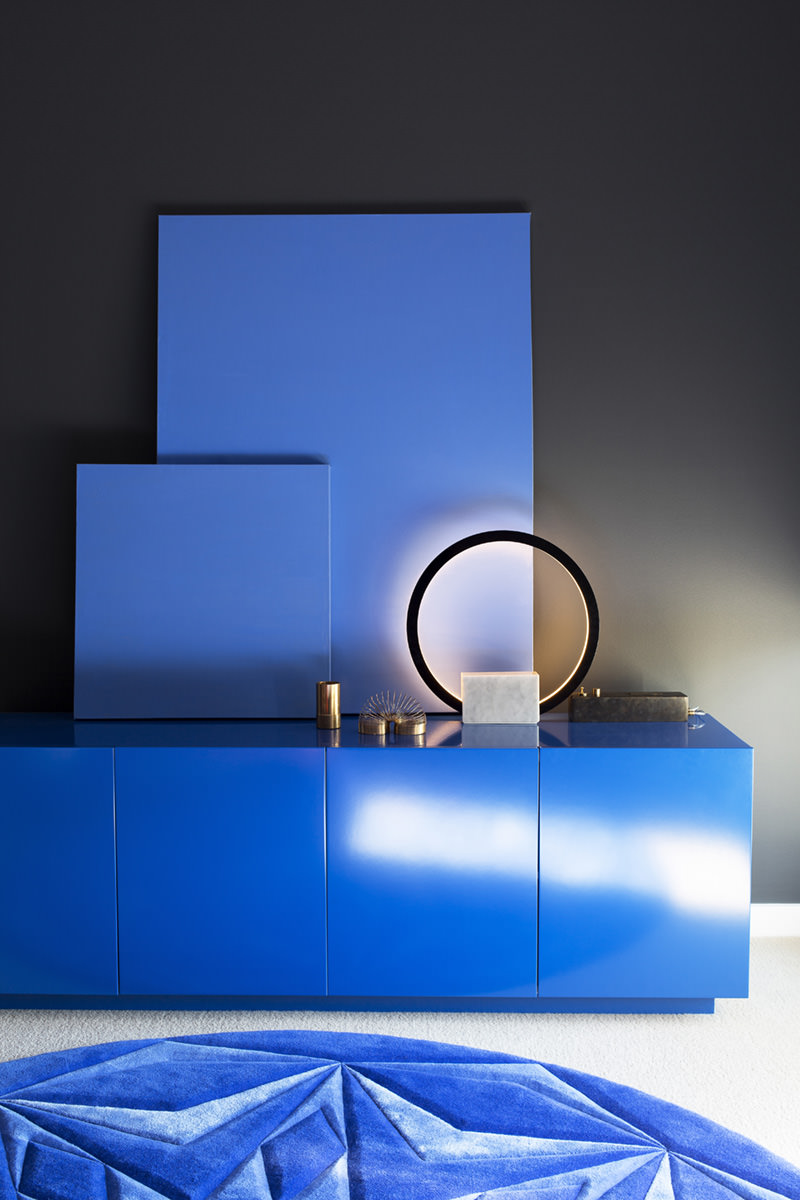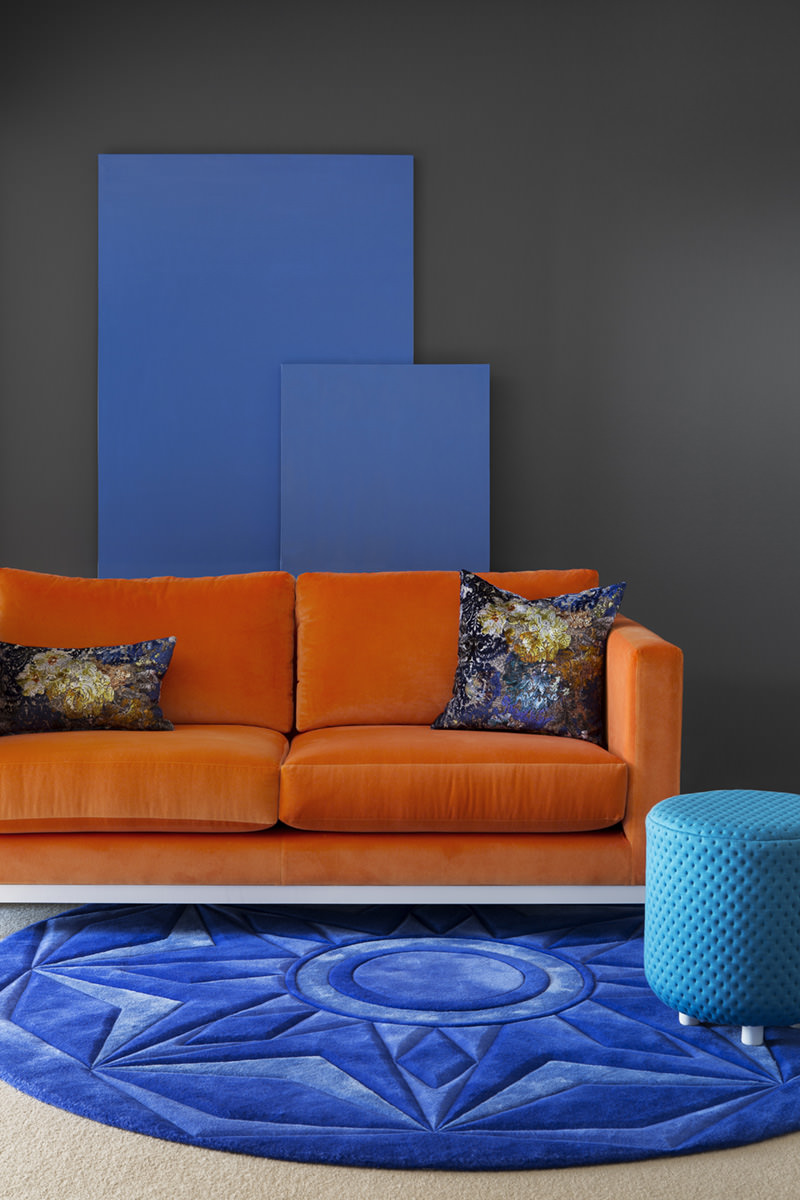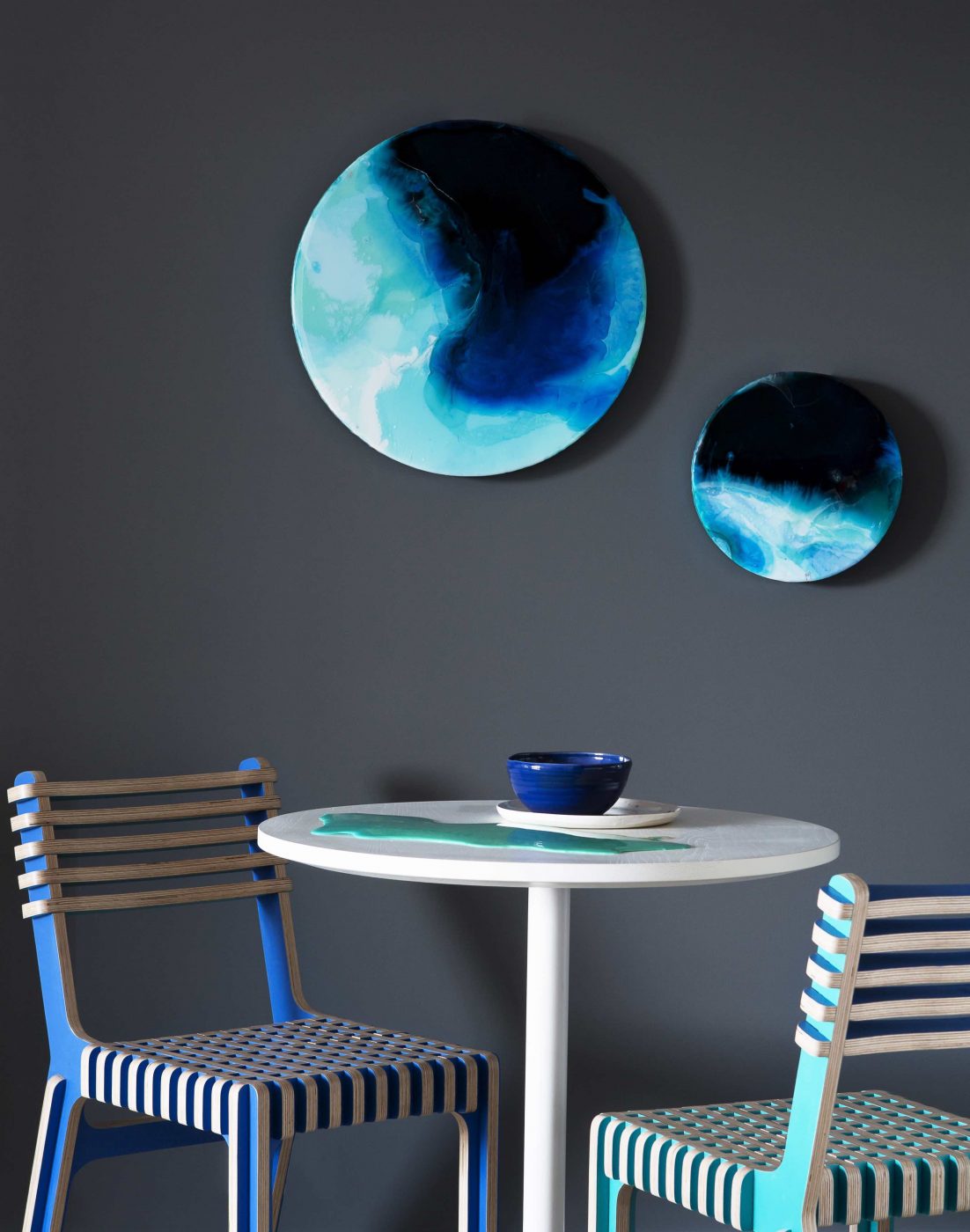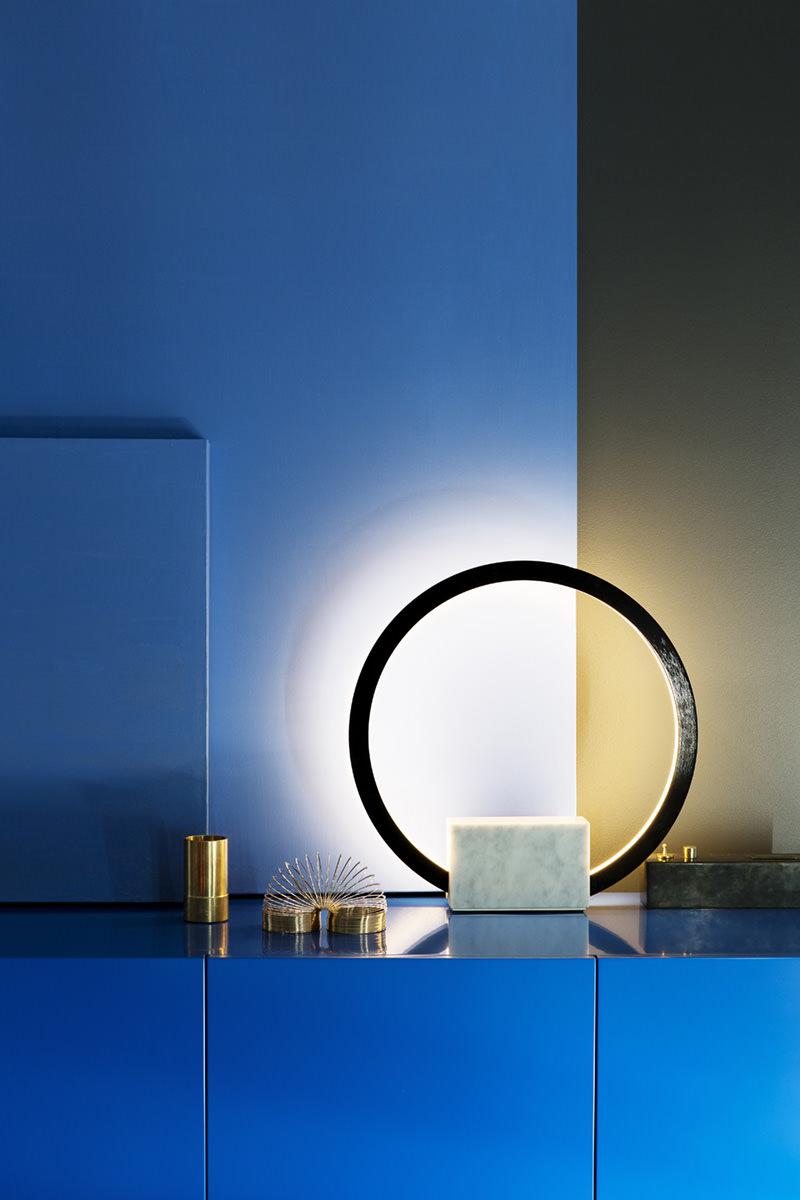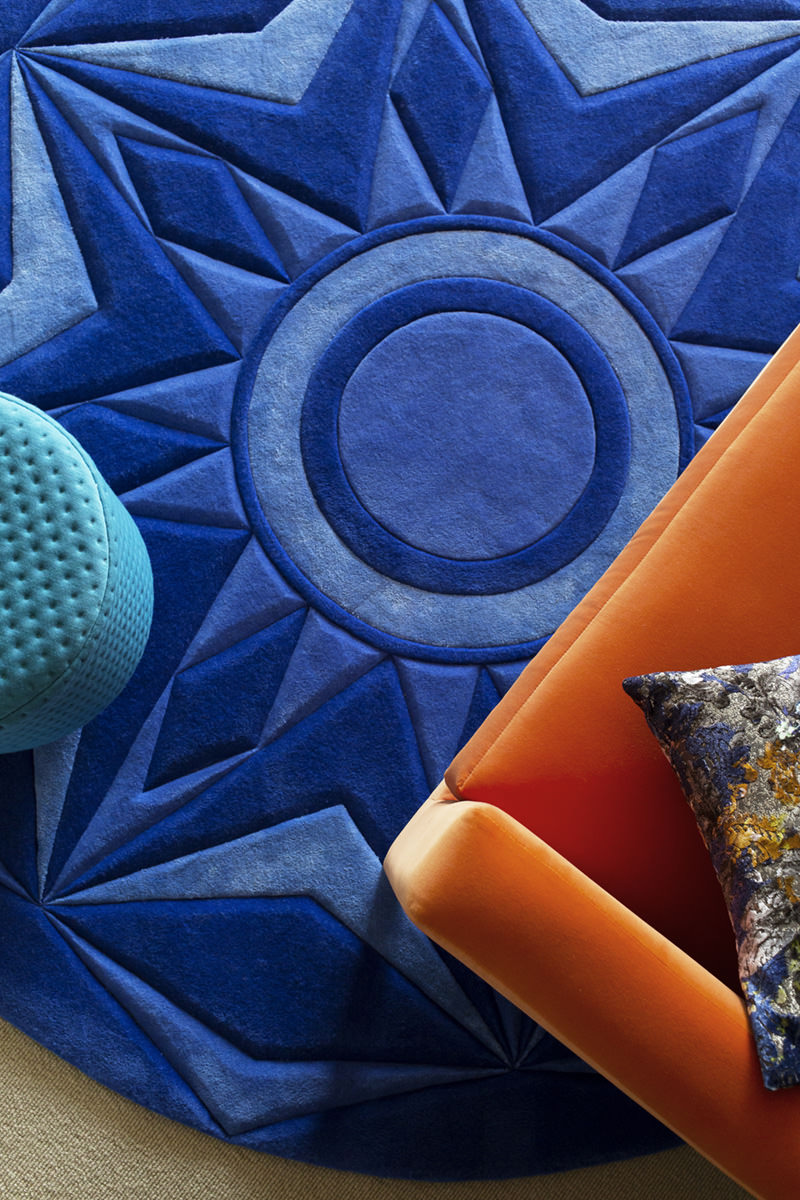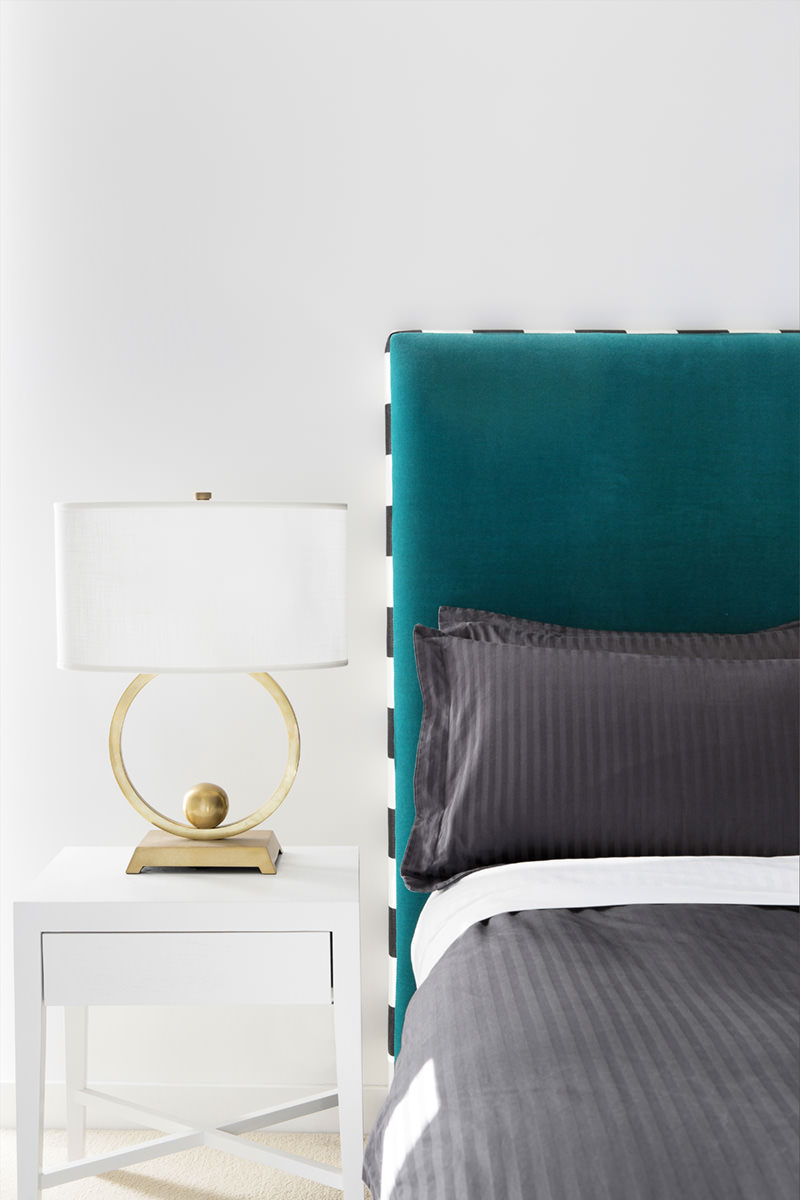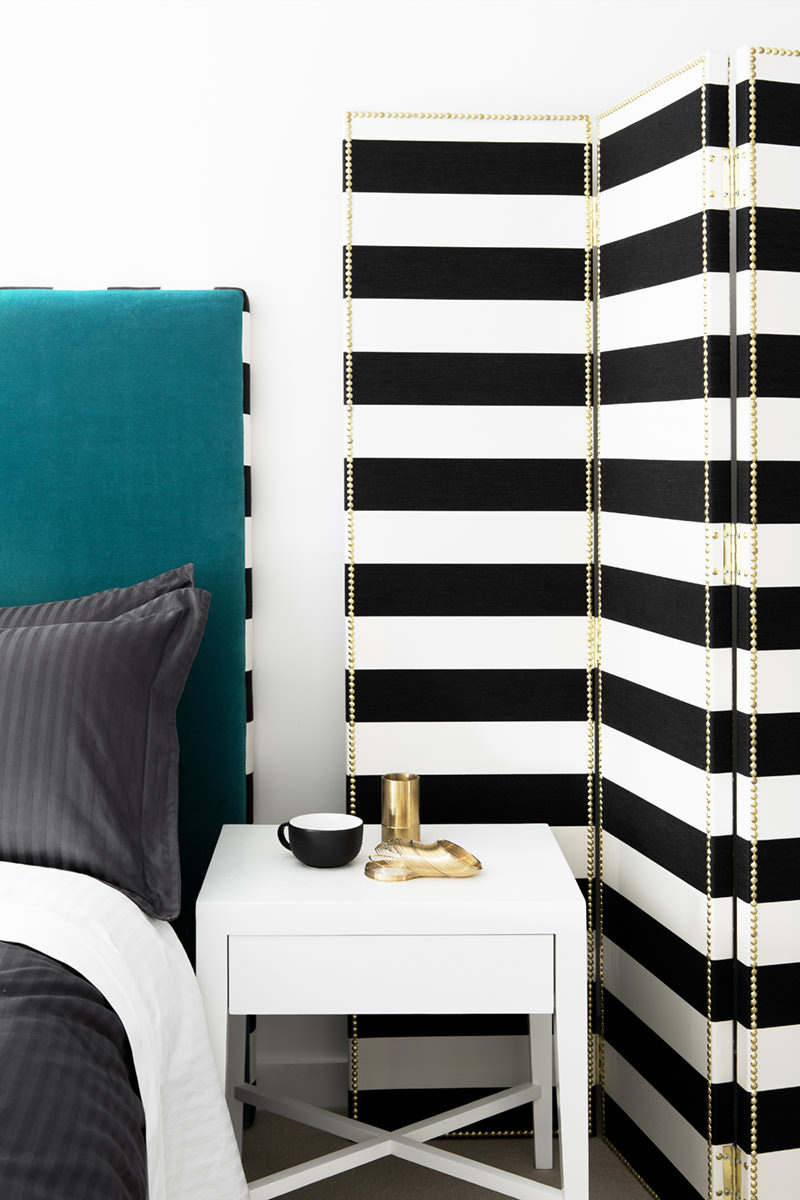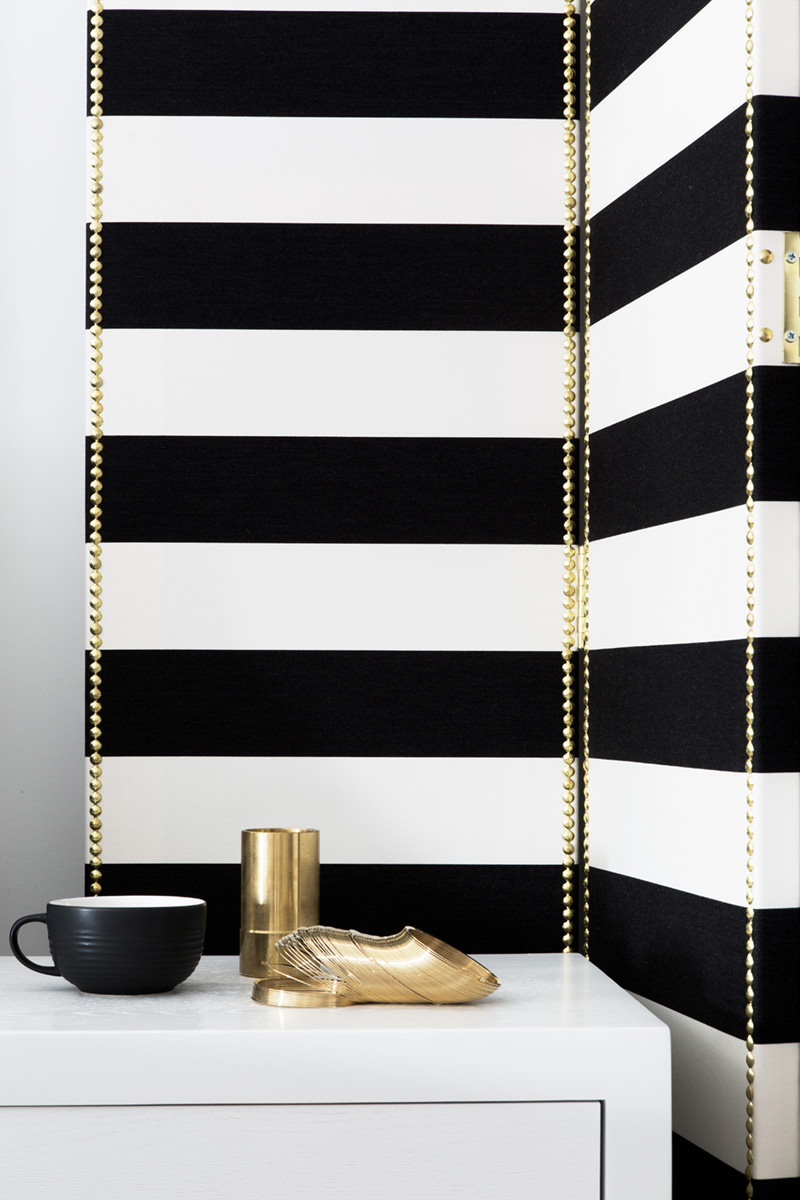 With a bright orange sofa at the top of our clients want list, we knew we were going to have some fun with the apartment Interior Design  of this inner city pad!
And fun we did!
Let's talk about some of the details:
With a room of dominating straight lines, round shapes in the custom designed rug and lighting, were thoughtfully introduced to tame all of those straight lines.
Dark painted walls in the living space encourage the colours to pop.
A custom designed Blue cabinet in the living room provides valuable storage space and a great spot for art to prop atop of. *Fun fact: our client uses the roller blinds as a projector screen, so no big TV's overpower the living area. Such a clever idea for such a small space!
Artful dining chairs were selected for the small dining area. As well as comfortable – really!  Bright blue colour on one side, and turquoise on the other – a great chair for a colour pop!
An upholstered screen was used in the bedroom to shield the view of the ensuite and walk-in robe from the bed. As well as being thoughtful – thats good feng shui!
Did you notice how the stripe of the screen, lines up perfectly with the stripe on the side of the custom bedhead? We think thats a bit of detail magic just there!
Photographed by Martina Gemmola