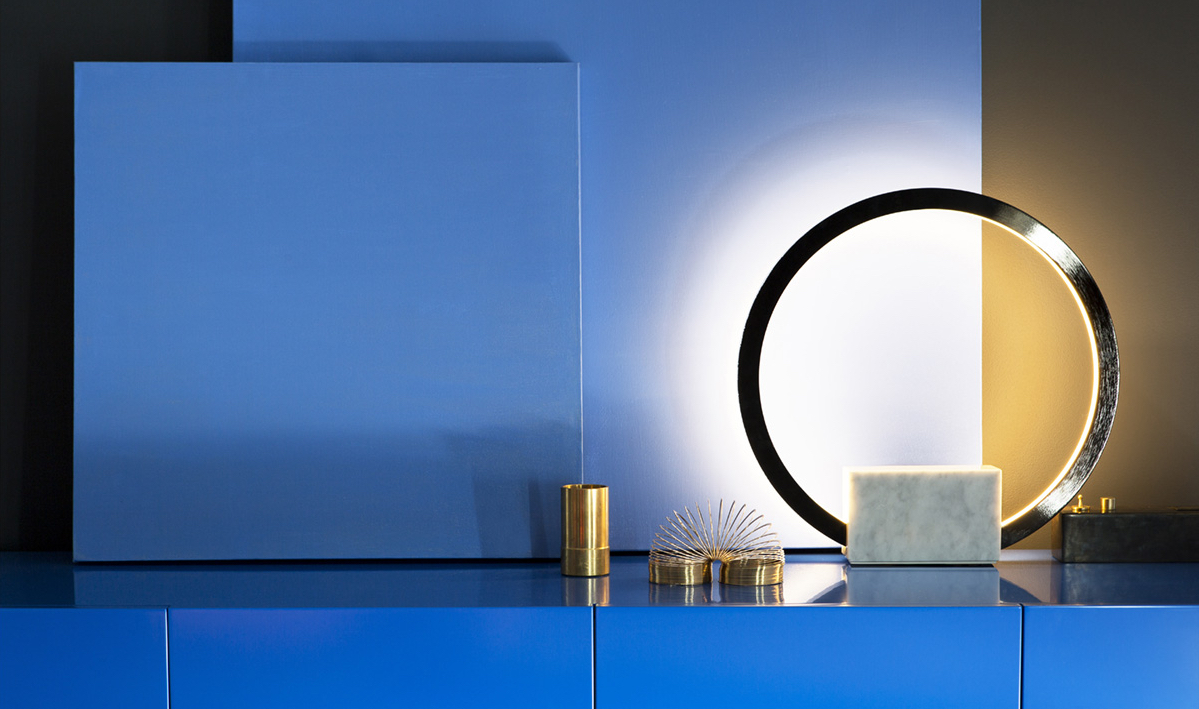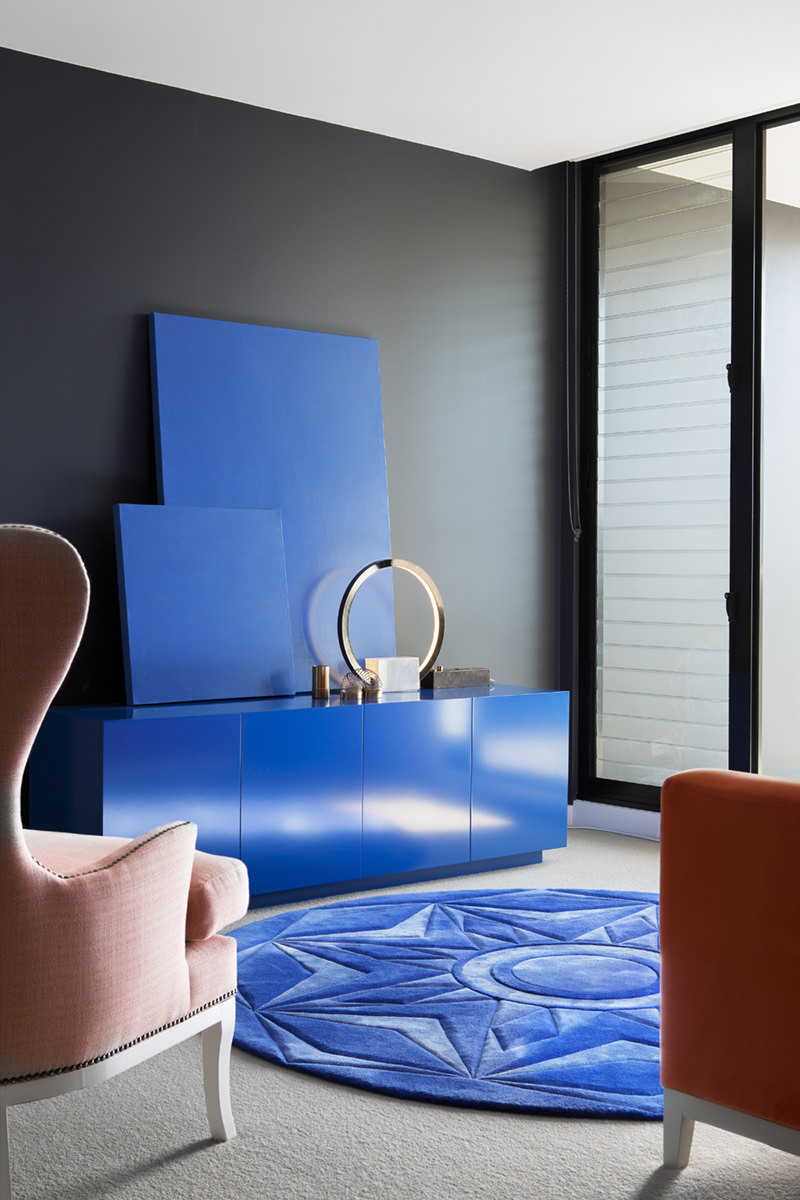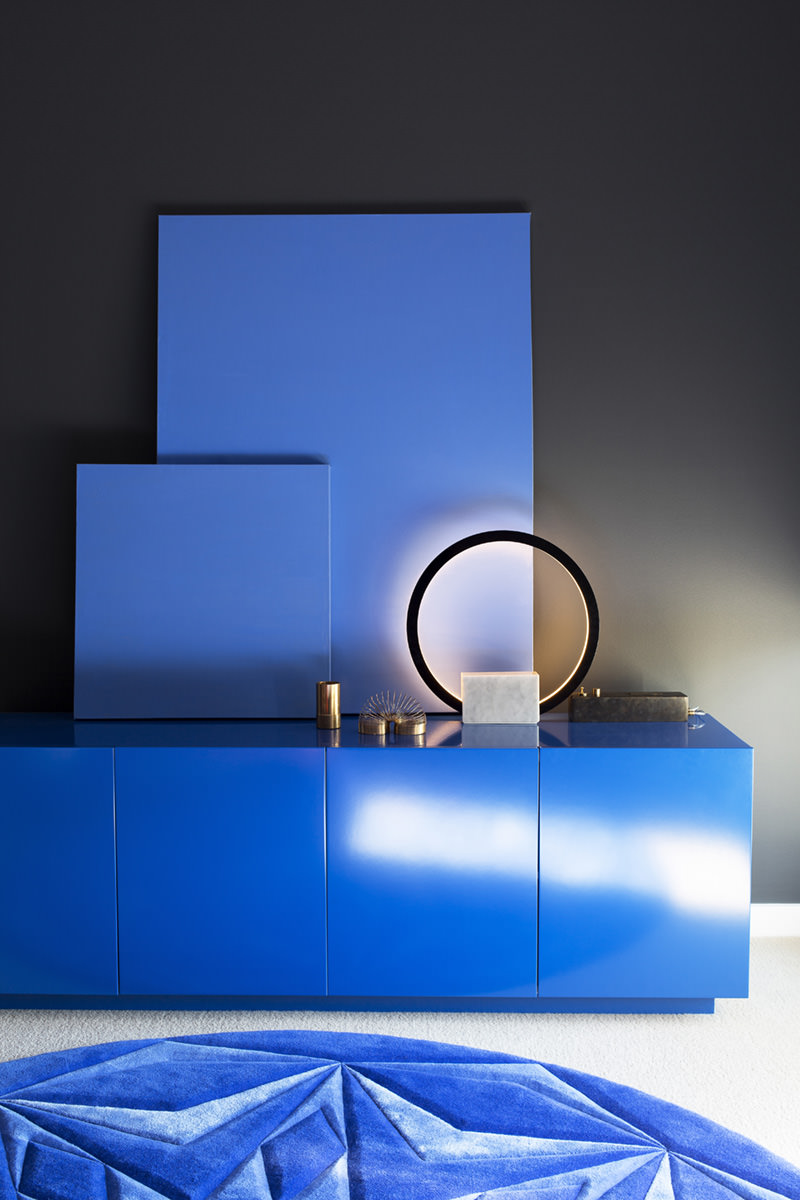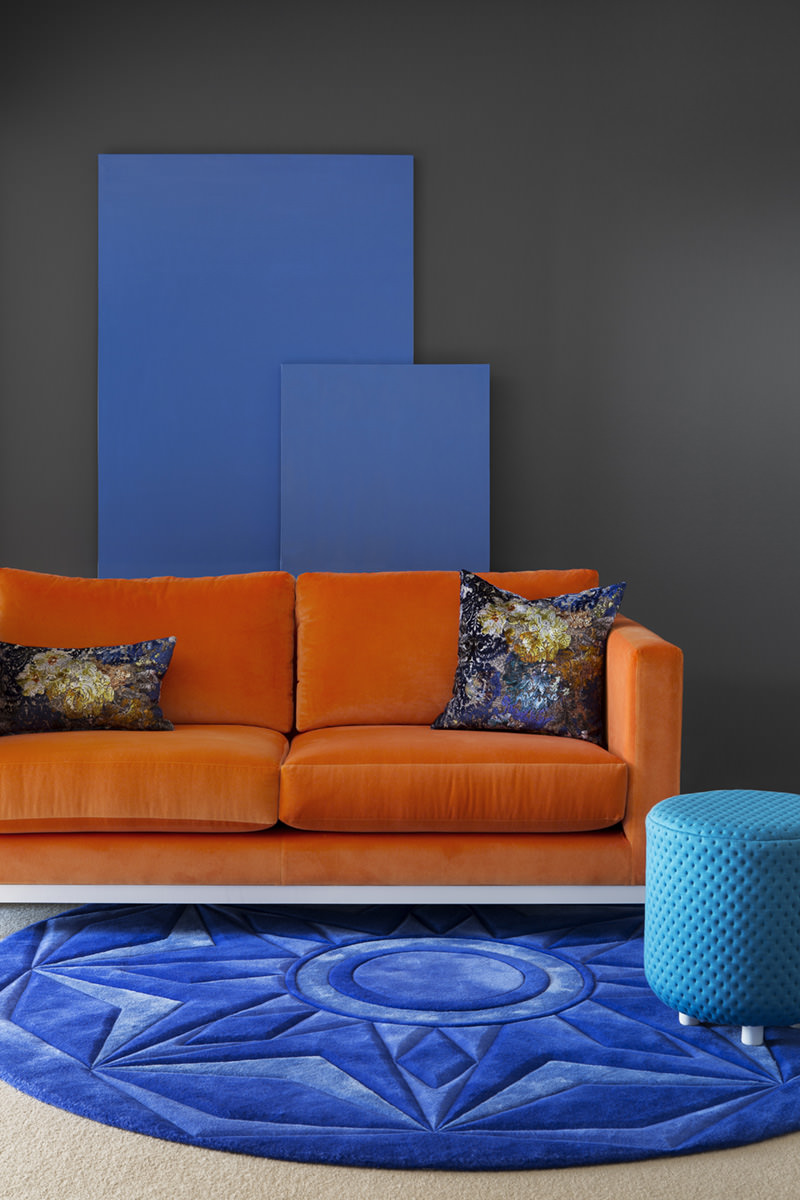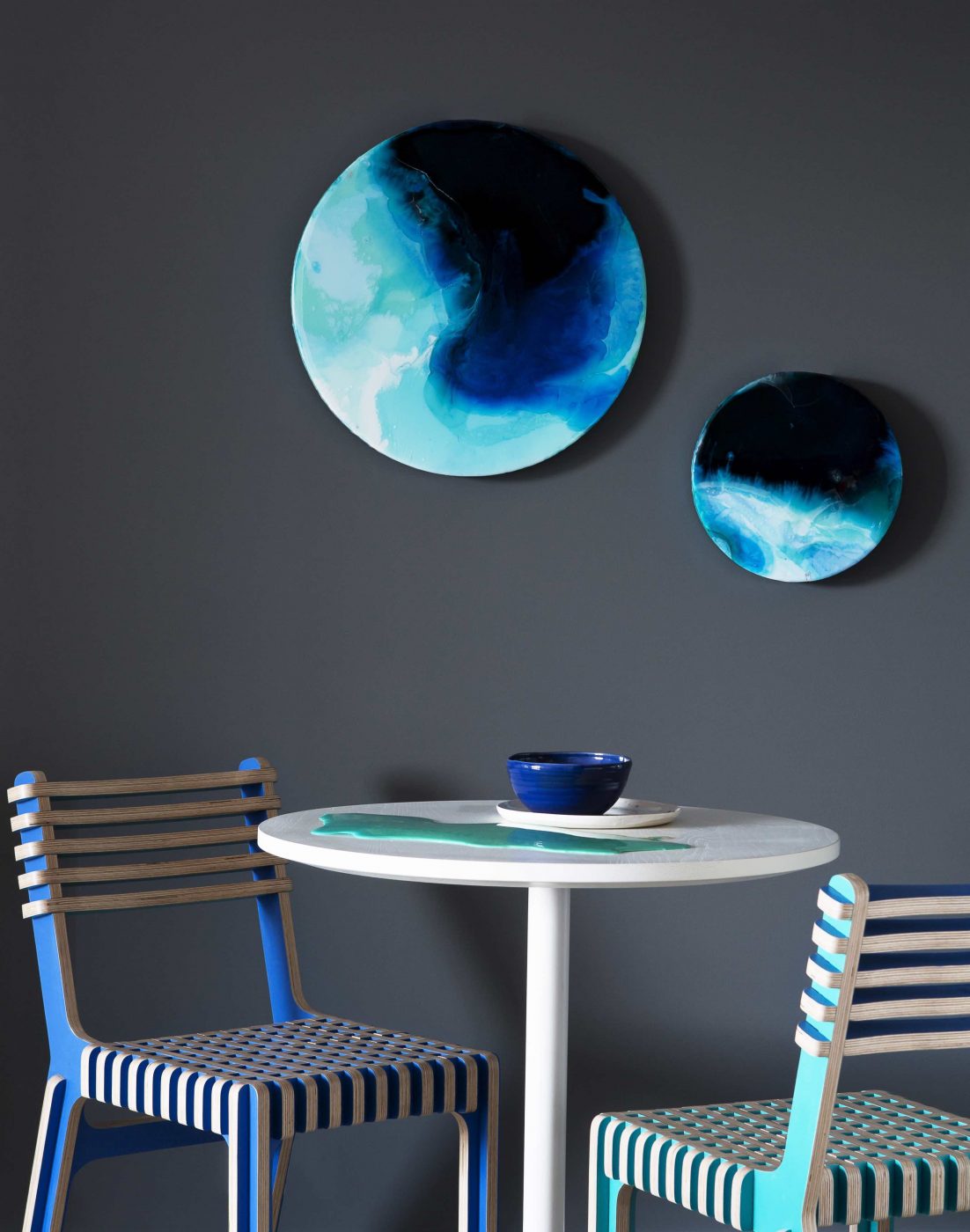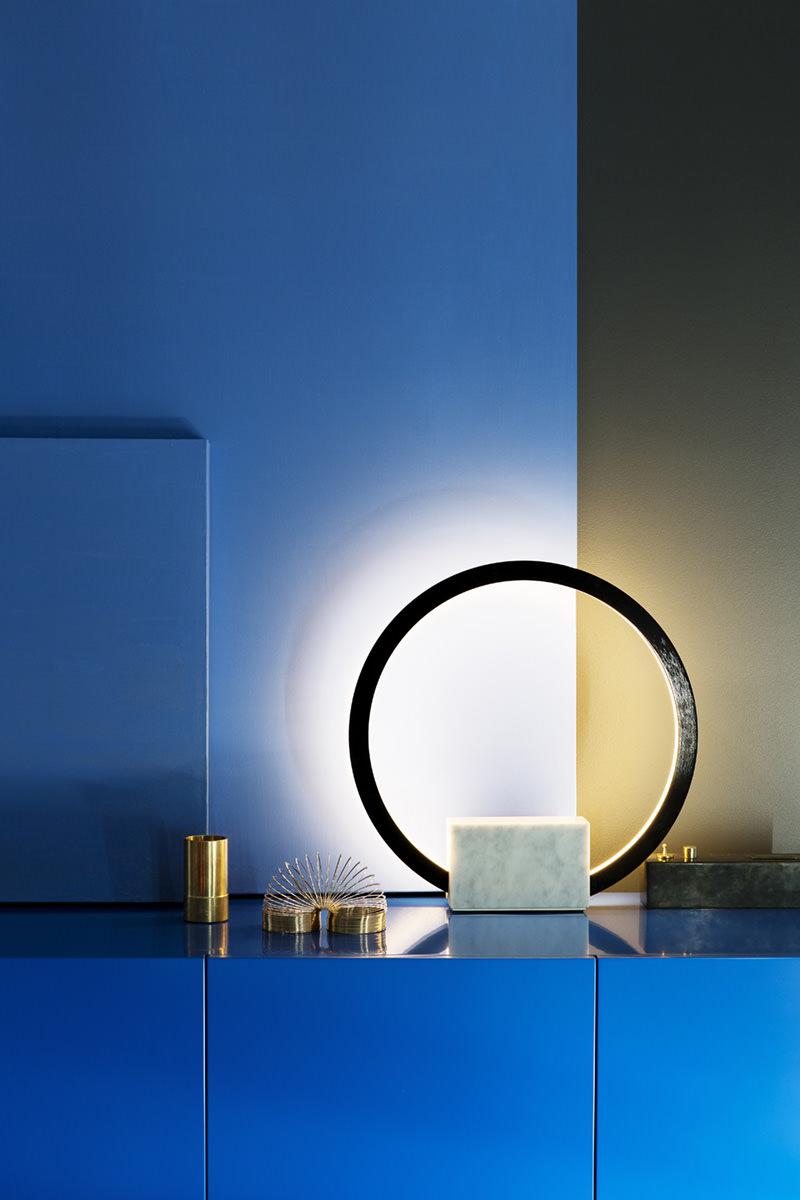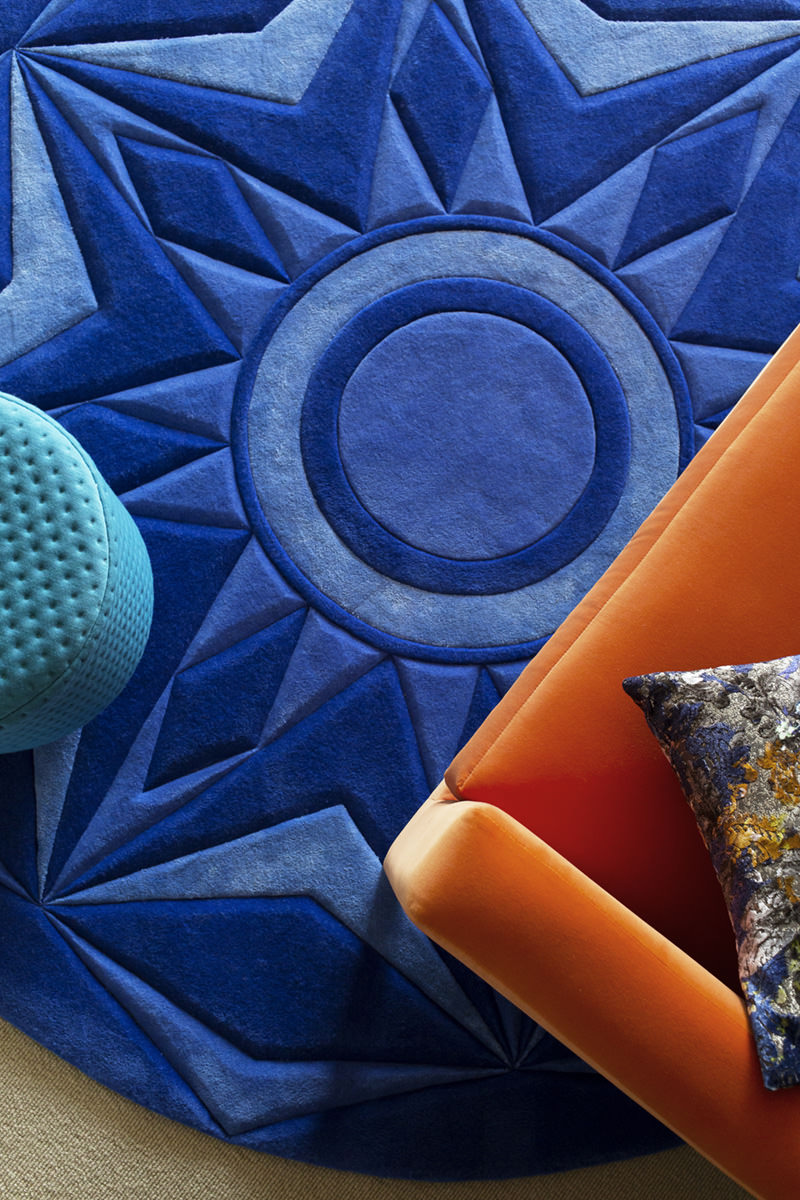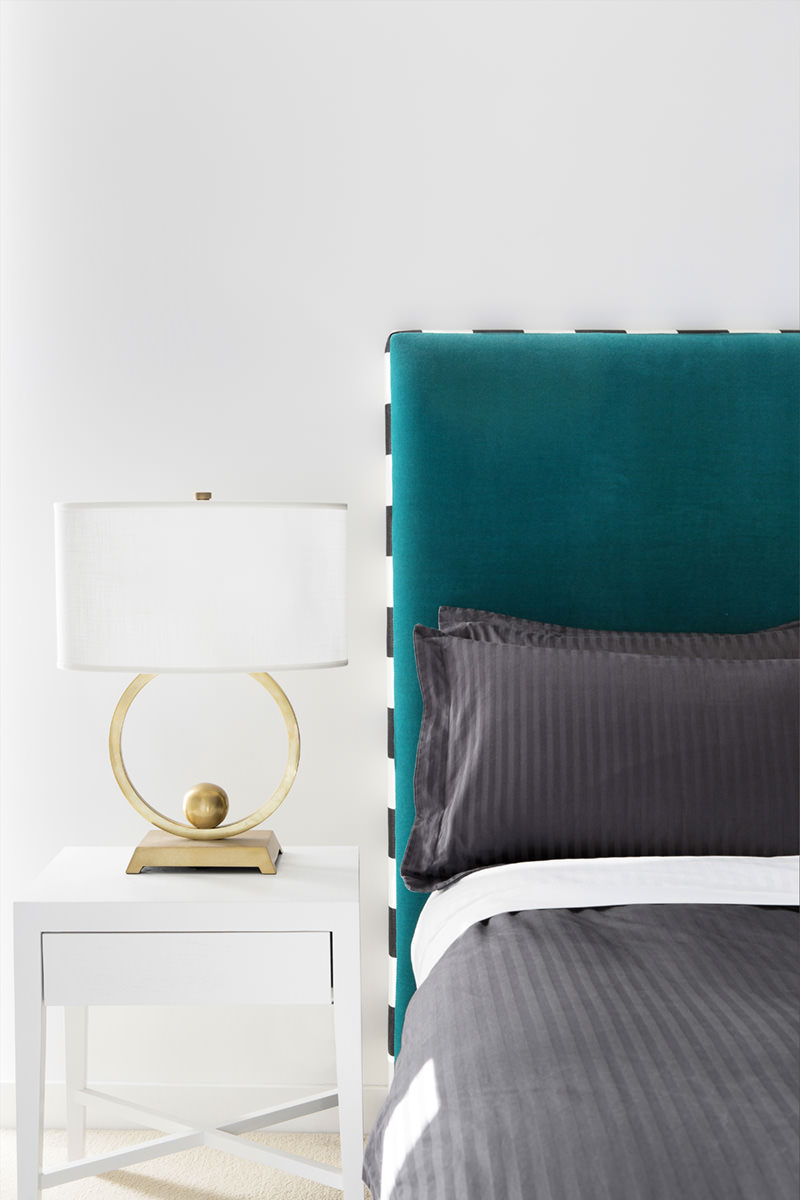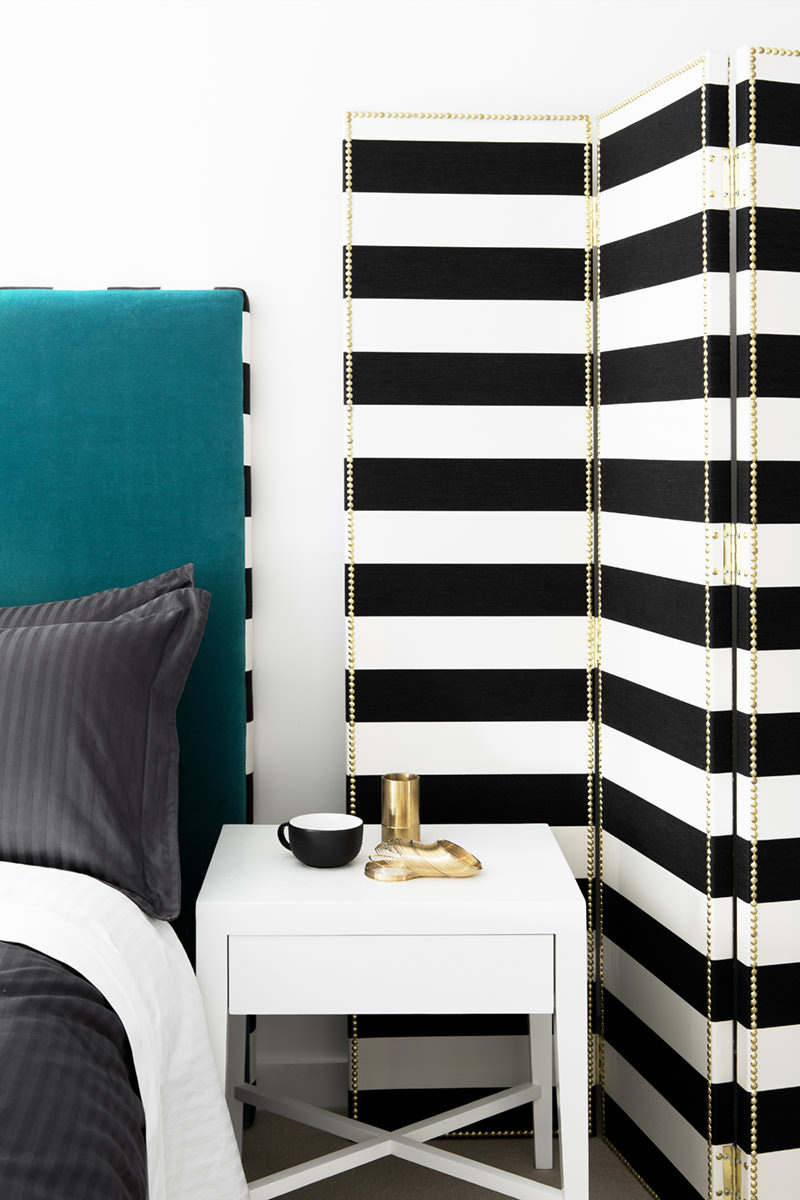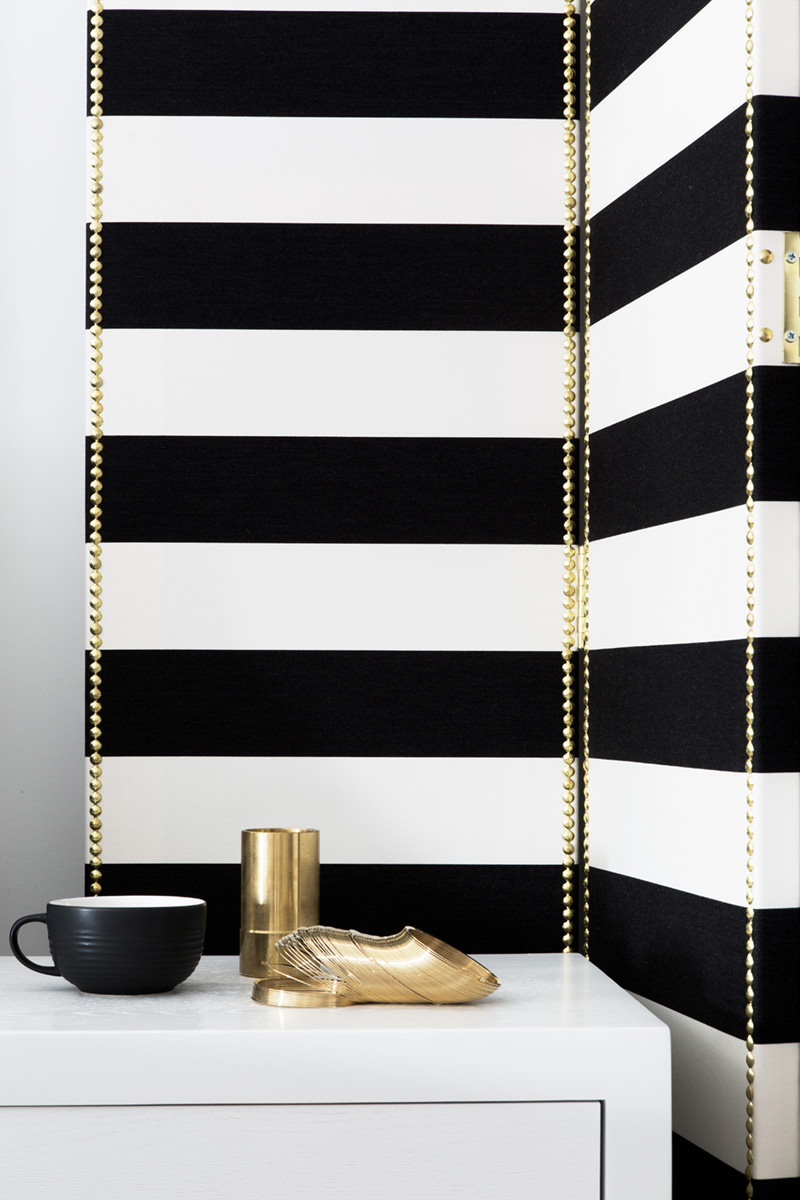 With a vibrant orange sofa topping our client's wish list, we eagerly embraced the opportunity to infuse a playful spirit into the modern interior design of this apartment.
And play we did!
Now, let's delve into the delightful details:
In a room dominated by straight lines, we introduced round shapes in the custom-designed rug and lighting, thoughtfully taming the abundance of straight lines.
Dark painted walls in the living space serve as a canvas, allowing colours to burst forth and make a statement.
A bespoke blue cabinet takes centre stage in the living room, offering both valuable storage space and a stylish perch for art. A clever twist: our client ingeniously utilises roller blinds as a projector screen, ensuring no bulky TVs overpower the living area—an innovative solution for a compact space.
The dining area boasts artful chairs that are not only visually striking but also surprisingly comfortable. Featuring a bright blue hue on one side and turquoise on the other, these chairs add the perfect pop of colour.
In the bedroom, an upholstered screen strategically shields the view of the ensuite and walk-in robe from the bed, embodying good feng shui. And did you catch the meticulous alignment of the screen's stripe with the stripe on the side of the custom bedhead? That's a touch of detail magic right there!
Photographed by Martina Gemmola